Beriot, Bernardini arquitectos / small loft in Navacerrada, the mountains of Madrid it has been modified: 2014-01-08 di
The draft Beriot, Bernardini arquitectos consists of the renovation of a studio located at the crossing Navacerrada, Mountains Madrid.
The living area and the bedroom of this small Loft, are collected in two "box"Made pine, Geometrically modified to allow to frame the mountain landscape behind the large window.
The sleeping area is composed of a matrimonaile bed and a single bed, bunk. The Black linoleum highlights even more the presence of the box in the empty space. The folding table on the side of a box defines the space between them.
A long tent longitudinal hides the kitchenette.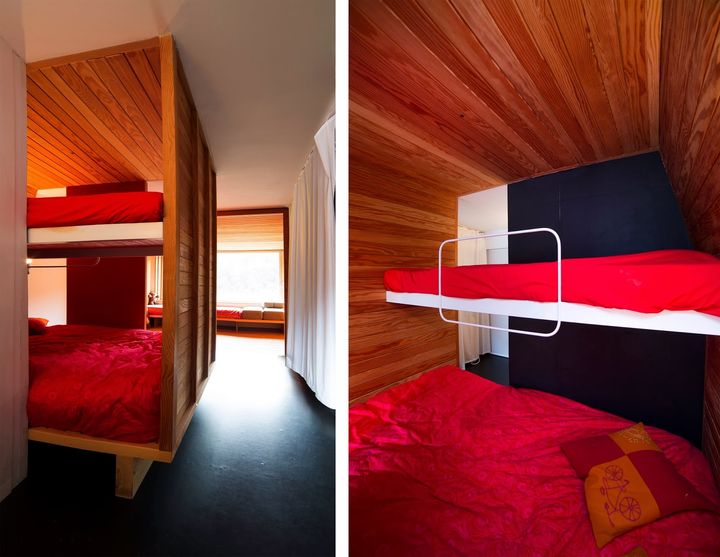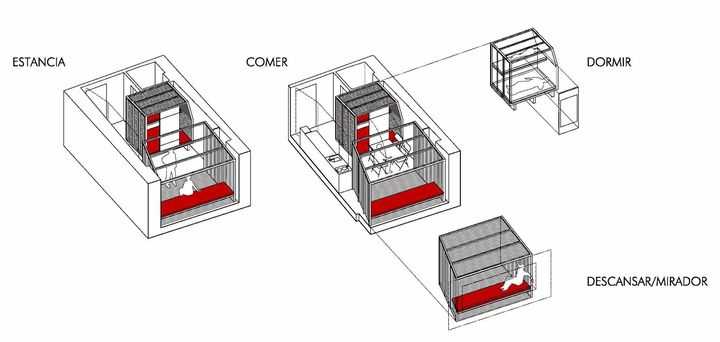 For more information please visit the following link.