Beko Masterplan / Zaha Hadid Architects it has been modified: 2013-03-31 di
Zaha Hadid It is the creator of the redevelopment project of an urban area occupied by a former factory now abandoned textile covering an area of ​​94 square meters within walking distance of the city center of Belgrade. In this area, redesigned with fluid lines that interpenetrate with the surrounding landscape, a new residential and administrative area will be built: Beko Masterplan. Within this futuristic residential complex there will also be commercial spaces, a conference center and a five-star hotel.
Located next to the historic Kalemegdan castle wall, the project connects the individual elements of the Masterplan in a way that maintains their uniqueness and creates the feeling of an urban flow that integrates seamlessly into the architecture. Private and public spaces overlap one another as the structure blends into the landscape, creating a series of dynamic environments in a single structure.
Confirming the strong modernist traditions of the region, Beko Masterplan adopted new concepts to define a composition of buildings that addresses the complexity of the patterns of life in 21 century.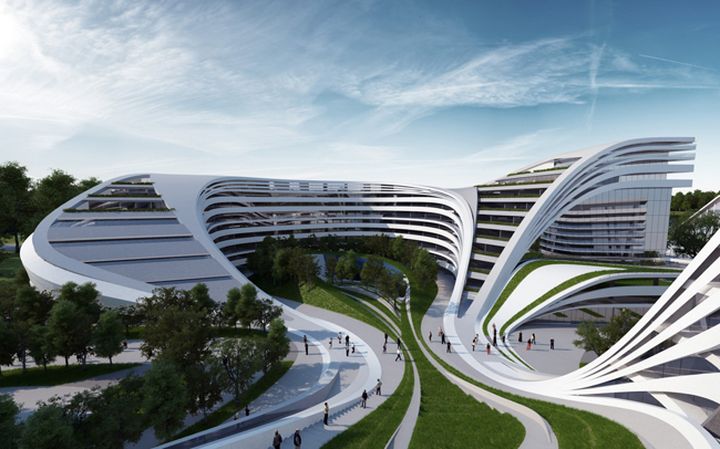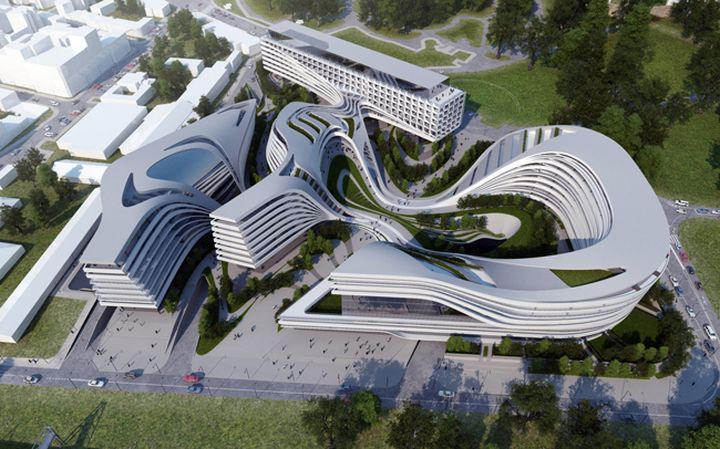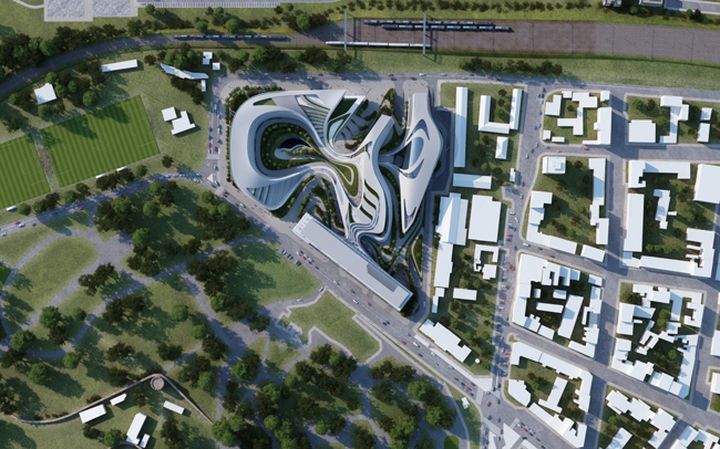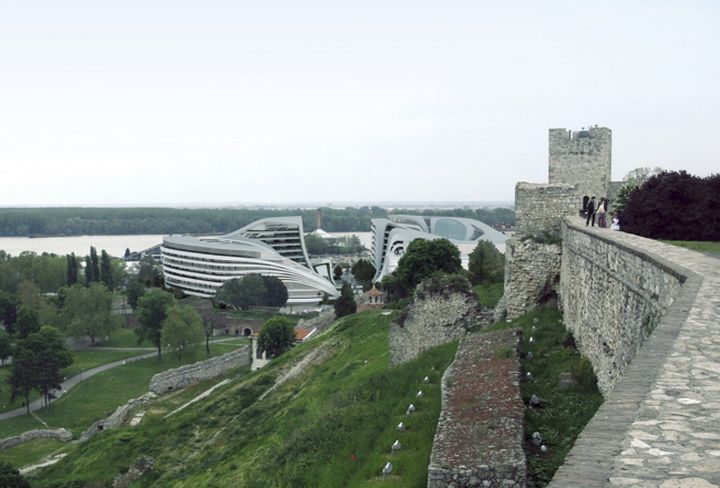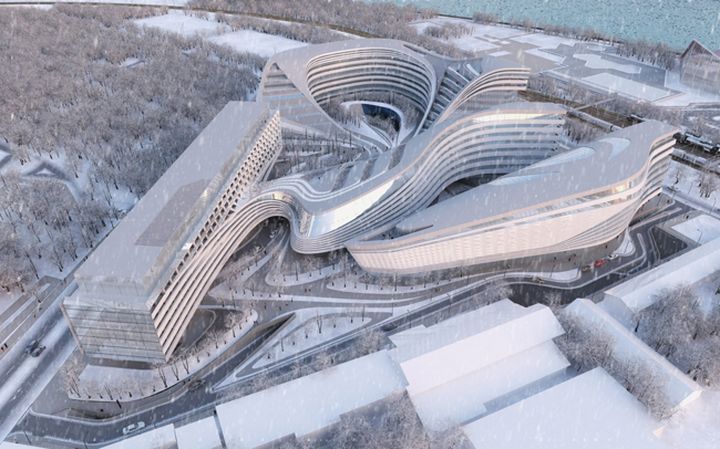 Project: Zaha Hadid Architects
Where: Belgrade (Serbia)
image © Zaha Hadid Architects