Bang & Olufsen launches next-generation retail concept to celebrate the sound and design
it has been modified:
2013-05-15
di
Opened 18 April in Copenhagen the first flagship store Bang & Olufsen
the world with a brand new design concept. The new concept store offers a sensory experience through the audio and design. Bang & Olufsen keeps its promise: to live extraordinary experiences, this time in its cutting-edge retail concept. The iconic brand Danish reveals a brand new design for its stores that will launch in Denmark and will continue to introduce worldwide in the year. The creator of this new concept store is a team led by Johannes TorpeCreative Director of Bang & Olufsen.
"The store Bang & Olufsen is the place where our existing customers and a new generation of consumers demanding can hear, see and experience the sensations that the brand Bang & Olufsen is able to give as well as interact and play with our products "Said Johannes Torpe, Creative Director. "We have created a store with a friendly atmosphere and luxurious. The layout and the interior has been designed to attract the curiosity as you move inside the store. We wish to offer to as many people as possible the opportunity to explore the universe of magical experience Bang & Olufsen ".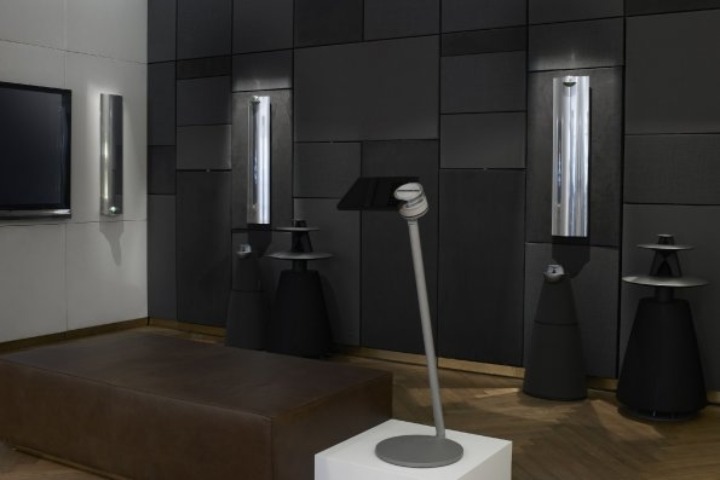 Three areas to urge the senses
In the heart of the new retail concept entire wall it was dedicated to the exhibition of the best-selling speakers from Bang & Olufsen. You can listen to any music, even your own playlist from the smartphone and control the audio to any device, from the speakers cubic smaller to larger floor models.
Area B & O PLAY It invites you to listen to a range of innovative design products created for dynamic lifestyles, offering the possibility to compare everything from newer models of headphones to the award-winning portable audio systems. A more isolated you can immerse yourself in some exceptional listening and viewing experience Bang & Olufsen.
You can watch movies on the latest flat panel technology with an amazing surround sound, or discover the comfort almost magical connecting rooms and various sources of entertainment through the integration of the BeoLink. The retail concept is scalable, designed for spaces from the 50 200 square meters and over.