texture harmony and atmosphere for an apartment on Lake edited by dotdotdot
it has been modified:
2013-11-27
di
Harmony of texture and atmosphere to an apartment on the lake, Lugano, in a residential area on Lake Lugano, designed for a young couple from the study dotdotdot. , All the furnishings were custom made according to the interior design and furnishing edited by dotdotdot.
The 170 square meters of the apartment you have a second universal taste looking for clarity and clean lines and shapes.
The large space dedicated to the living room and dining area is punctuated by wooden structures that decorate the environment and which hide a small bathroom.
The wood, which gives continuity to the spaces, is Birch with a texture created ad hoc. The shade of the wood lights with light coming from the spacious terrace on the lake.
The furniture designed by dotdotdot are entirely custom designed favoring the needs and taste of the residents, a young professional couple.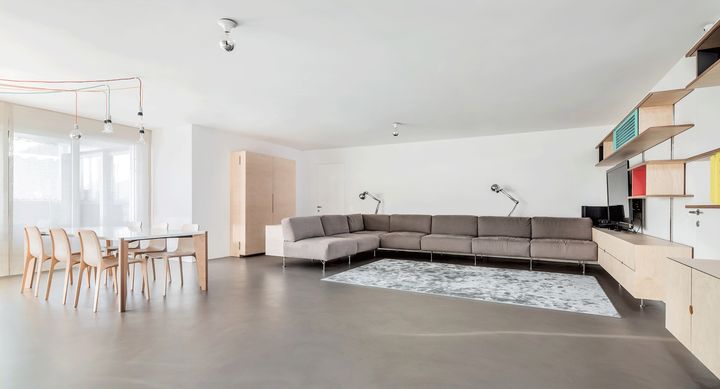 The table in the living, single slab of marble on interlocking wooden legs, is the result of painstaking work and craftsmanship.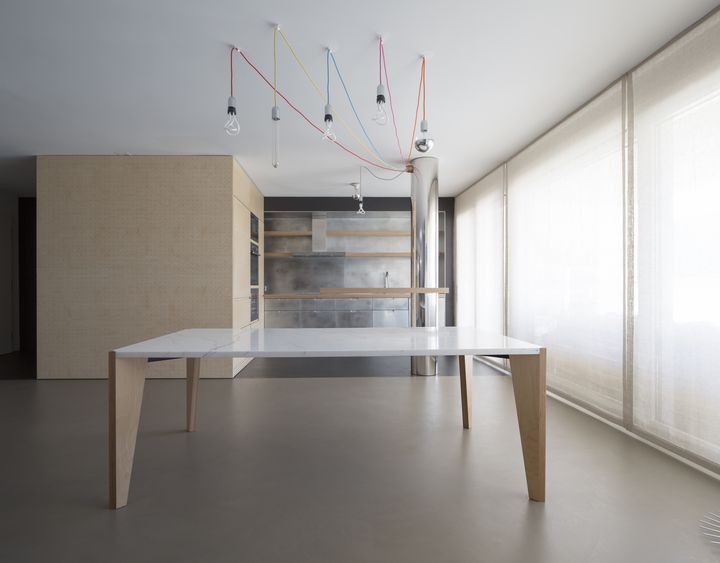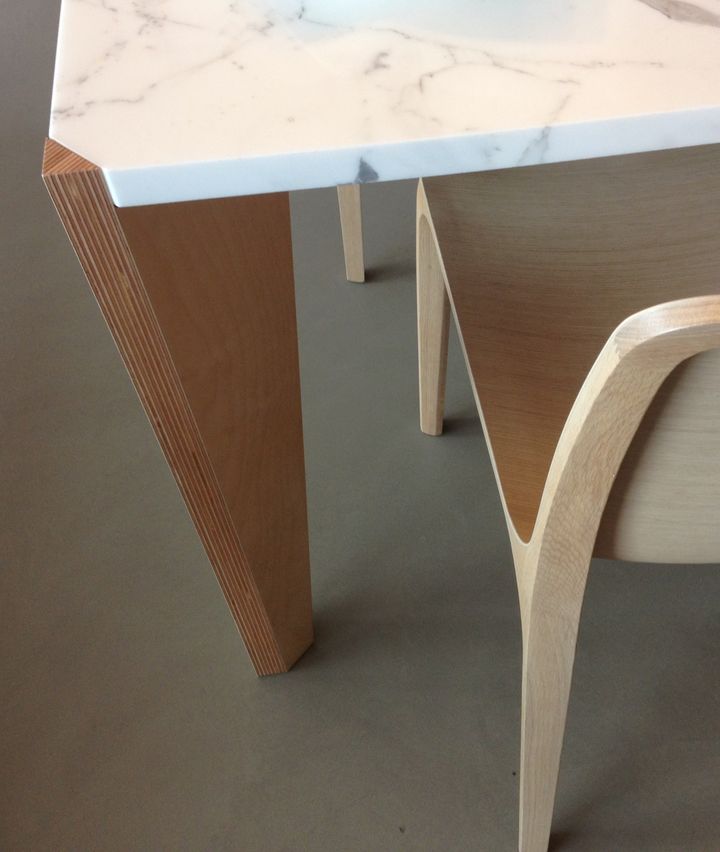 The comparison of different materials back in the big kitchen block zinc, with interior fiber panels MDF.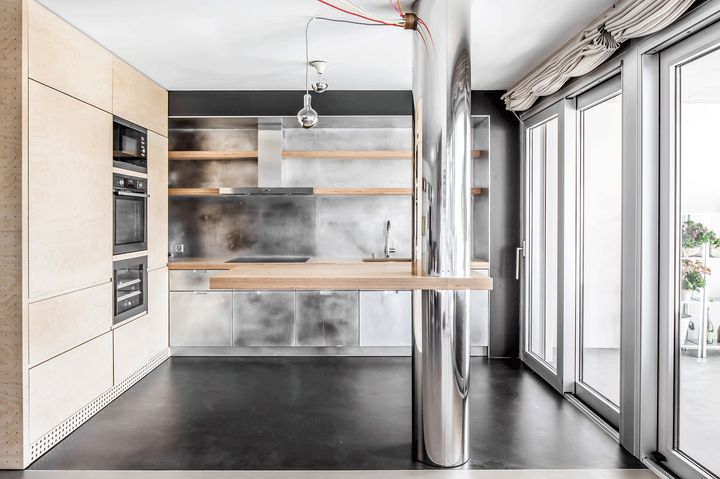 One of the main threads running of the project is the use of MDF body tint for the interior of the furniture, like the large cupboard on wheels with blue interior, as well as the bed, which is a unique element bed / closet.
The stain color of the bedroom communicates remotely with a hint of color chosen for the living: the simple wires of the light in the kitchen and on the dining table and large containers shelves along the walls.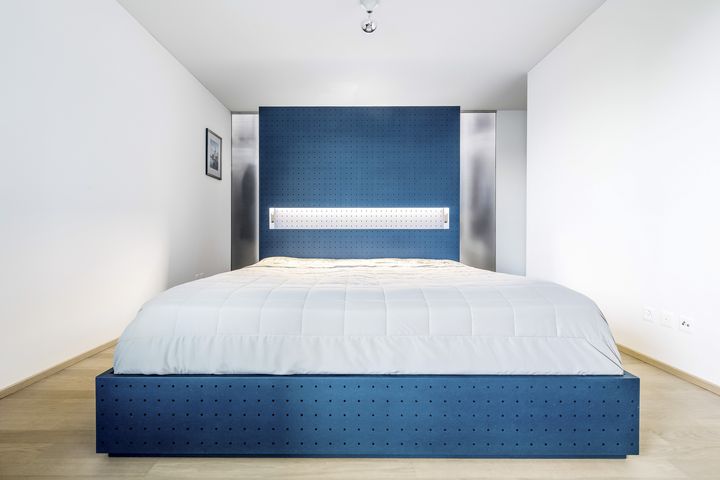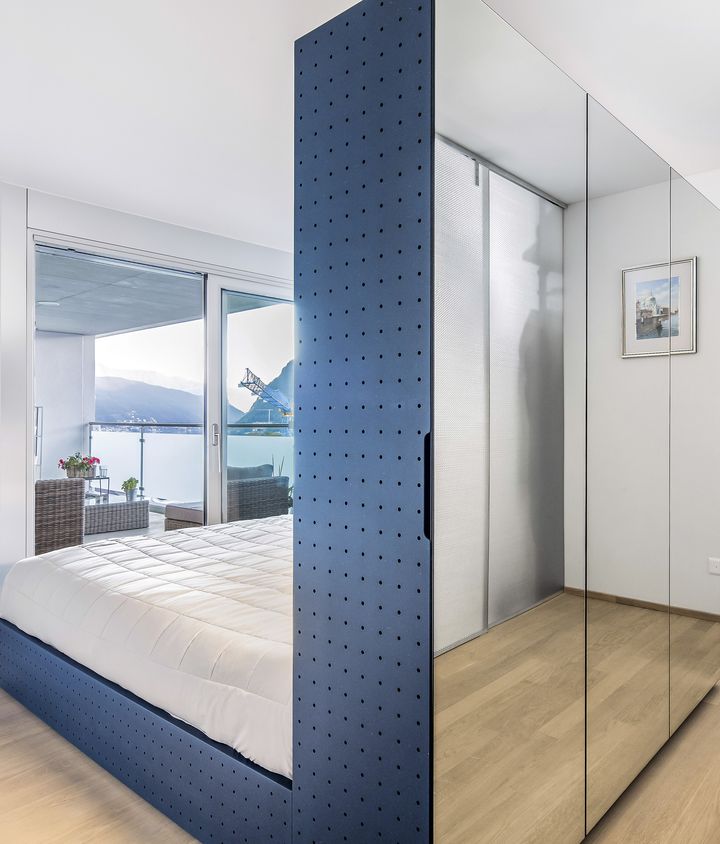 Another characteristic element spaces is the homogeneity of the finish: the floor in living area is resin, while in the sleeping area is wooden.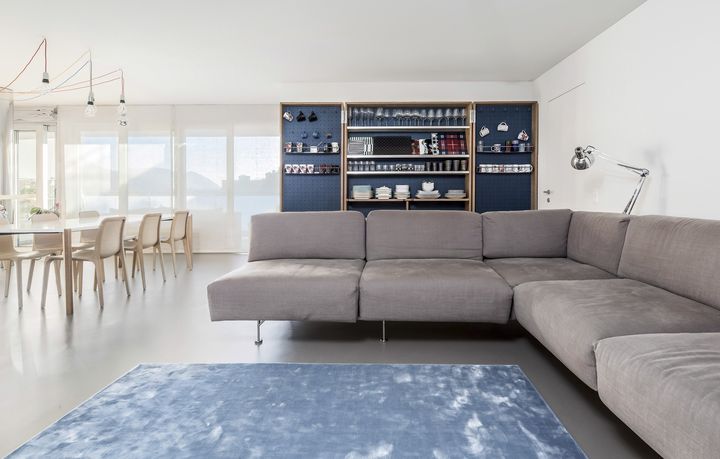 The dining table is surrounded by chairs Frida, designed by Odoardo Fioravanti for Pedrali and winning a Golden Compass in 2011.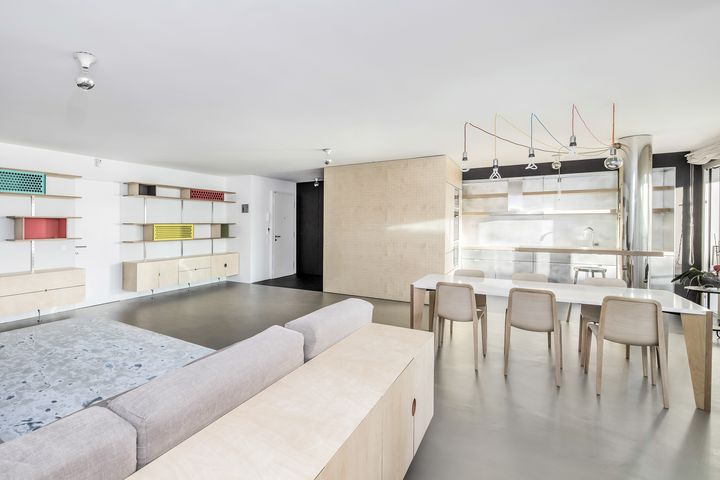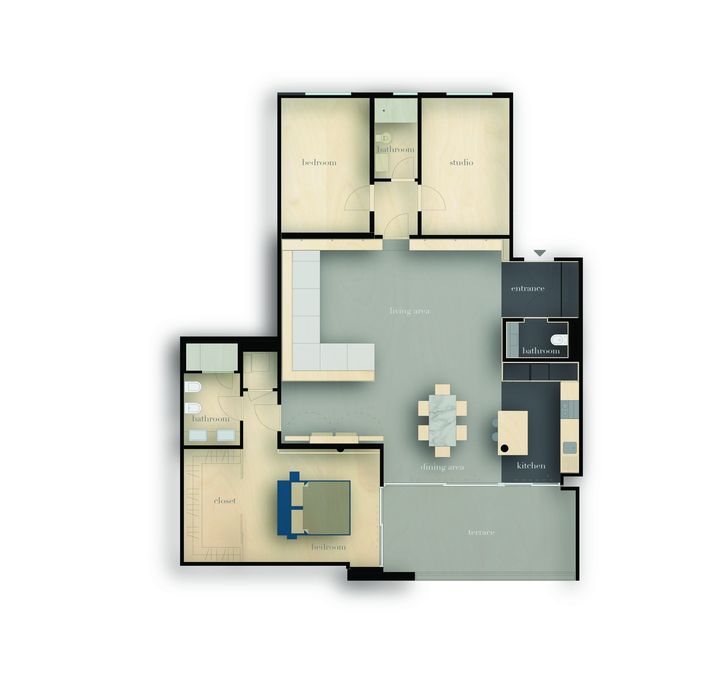 dotdotdotFounded in 2004 in Milan, is a multidisciplinary design studio that fuses architecture, construction, design with interaction design and technological innovation. Inside, philosophers, architects, designers, engineers, computer graphics work together on the same plane passing disciplinary separations.
For more information please visit: www.dotdotdot.it