Moorish arches made of DuPont Corian for a new mosque in Lancashire, United Kingdom
it has been modified:
2014-01-07
di
The impressive mosque and educational center Jamia Sultania in Brierfield, Lancashire County, UK, Known as the city of the mill.
The mosque was completed after a design process lasting ten years and an investment of 3,5 million pounds (about 4,2 million euro) by the local Muslim community.
The new building, by architect Mr Al-Samairre Archi-Structure, Baildon, West Yorkshire, is today, with 2000 faithful, One of the largest mosques in the Lancashire.
The interior decoration honors the past not only through the use of many traditional materials, But also thanks to the adoption of modern construction methods and tecnosuperficie materials such as DuPont ™ Corian®.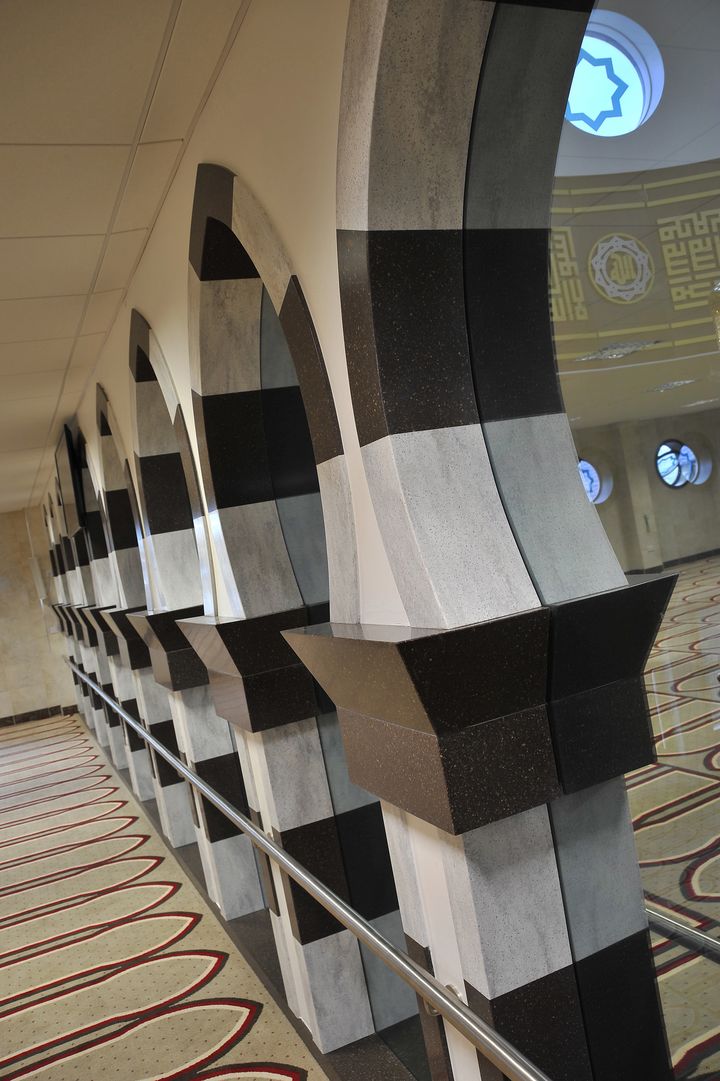 The new structure is dedicated both to training and worship and has eight classrooms downstairs.
The spacious main prayer hall offers also mezzanine floor, an area of ​​prayer dedicated to women for which is required a special design solution in order to separate and connect elegantly the two areas.
Il designers Umar Faruque Studio Architekton, specializing in interior contemporary Islamic, has been called to create such a structure and has proposed the concept of thirty eight decorative bows inspired by Moorish architecture of Andalusia.
The arches had to integrate well with i marble from Pakistan e Turkey characterizing the main hall.
For this project, the designers chose a versatile material and modernIn harmony with the aesthetics of the environment, easy to manufacture and assemble.
Umar Faruque was familiar with the properties of DuPont ™ Corian® and the creative way in which these have been applied in numerous projects around the world, so he was eager to explore this complex, the flexibility of the material and its flawless finish.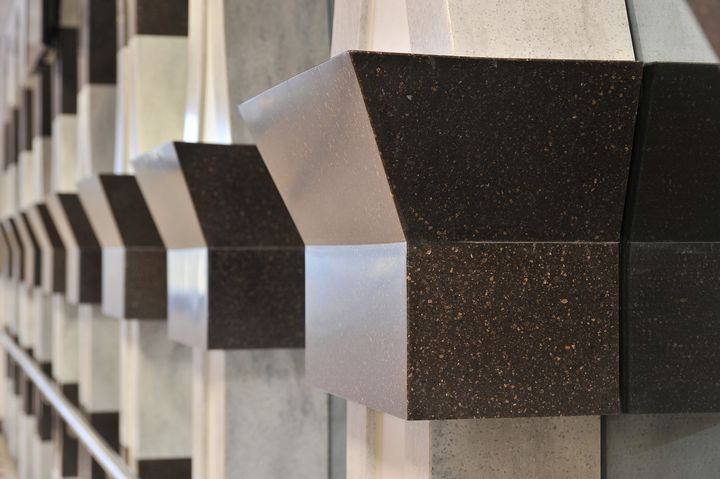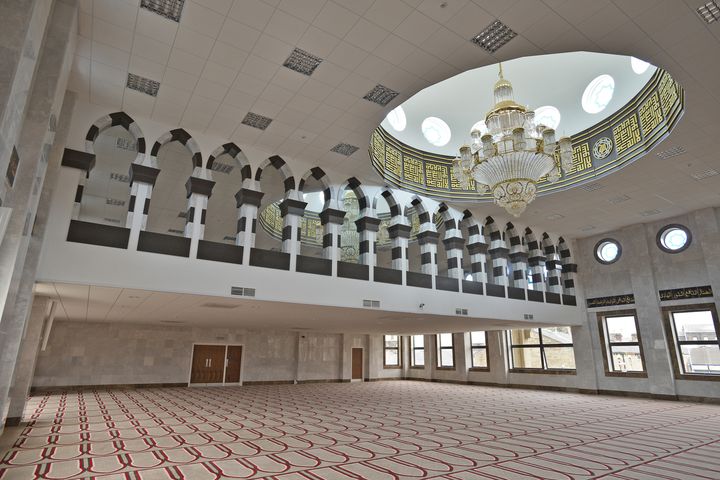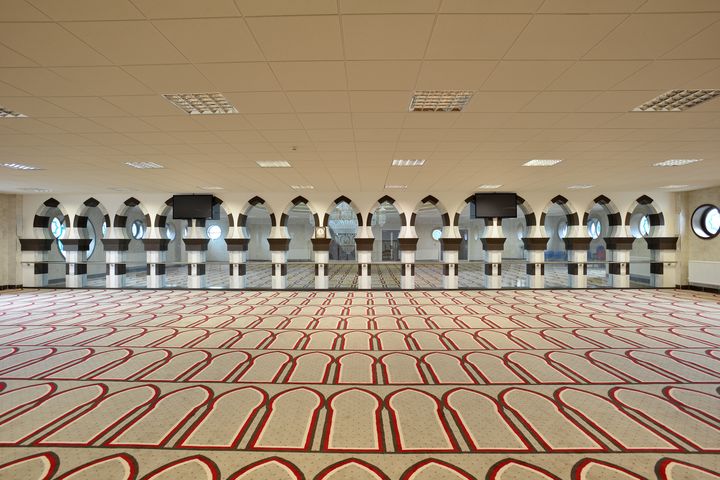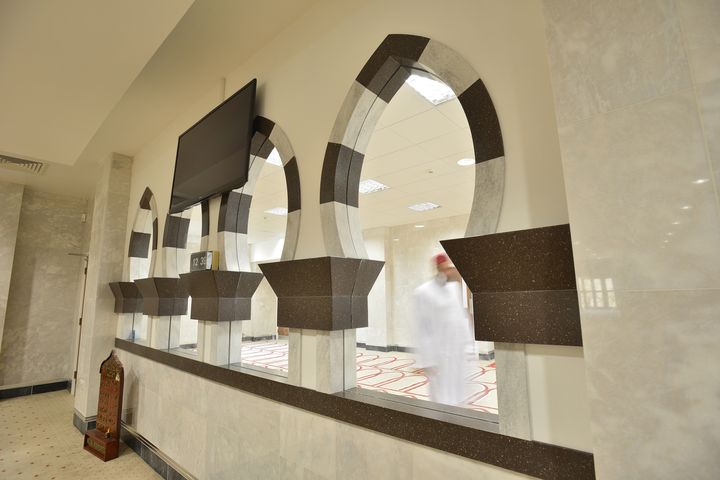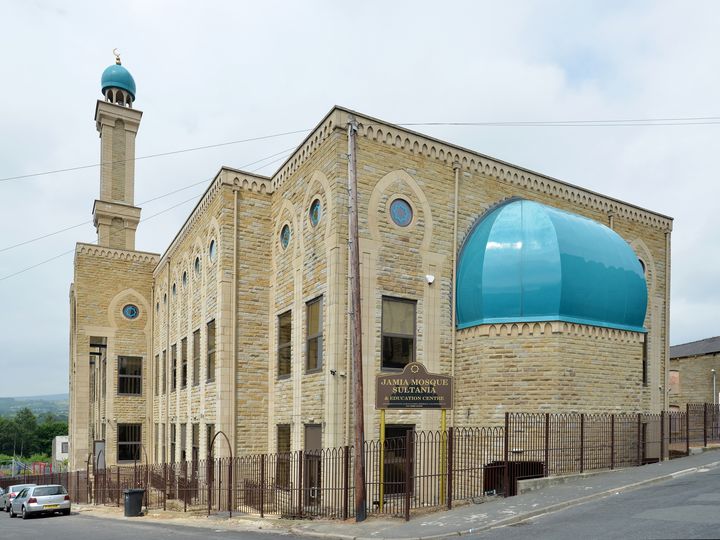 For more information please visit: www.corian.it