Andy Martin Architects' draws Olivogelo ice cream parlor in London it has been modified: 2013-11-30 di
Andy Martin Architects was called to design the internal Olivogelo, A small ice-cream shop situated in the district of Belgravia the group of shops and restaurants Olivo.
For AMA was asked to create an aesthetic and reflects is the craft of making ice cream and Sardinian culture, Place where the customer is native.
The space of the shop is very small, just 17mq, AMA has used the wall as a centerpiece by placing the smallest showcase display with various tastes ice cream, while for the longest wall designed bespoke 3D tiles that look "lickable" with hints of "Colorful flavors" and then placed a reflective ceiling above to accentuate the colors.
The wall tile was produced in the north of England, five types are prototypes, each tile is 200 × 200mm but slightly different from the other due to the particular cooking process.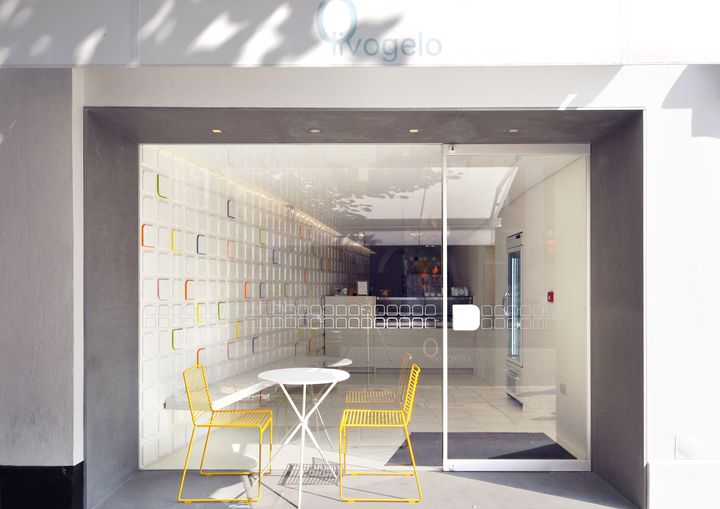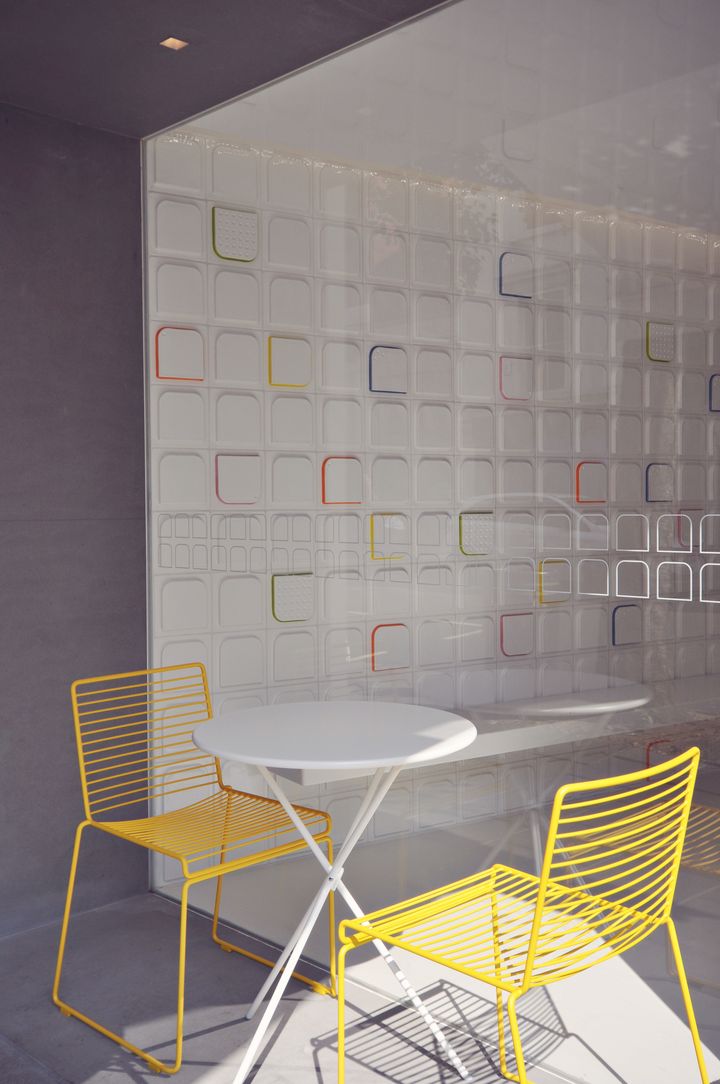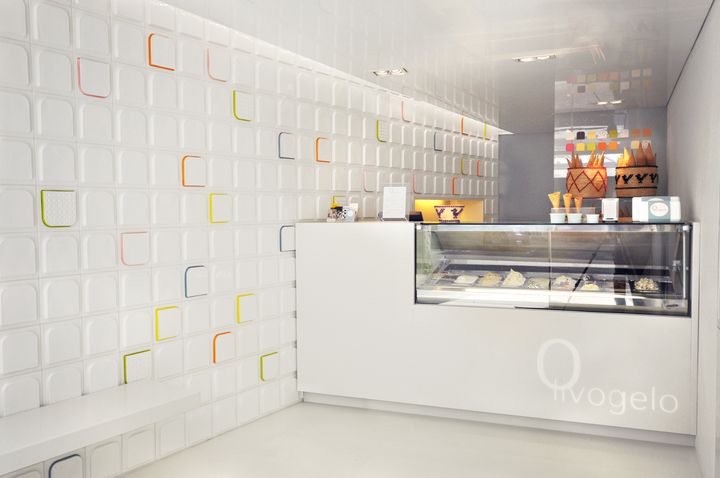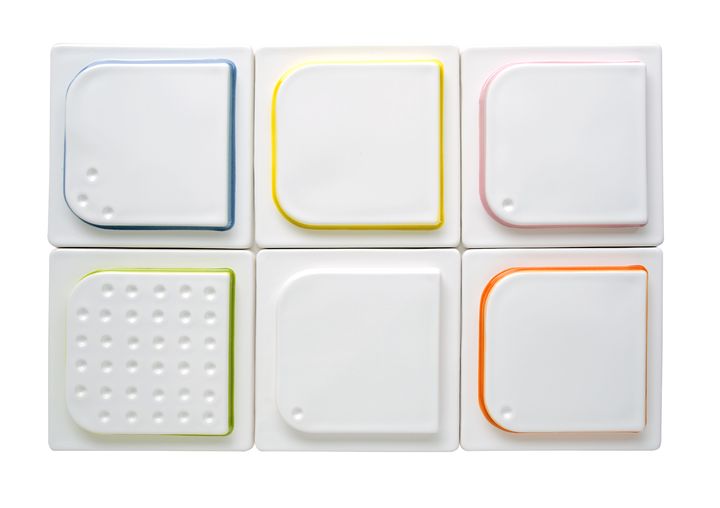 For more information please see the website: www.andymartinarchitects.com