ACM GRAPHIC LAB
it has been modified:
+2017
di
The graphic design and the architecture is a continuous succession of trials, drafts and attempts. All know and appreciate the end result and the creative process that generated it belongs to the intimacy of a team.
We thought to coat the walls of the ACM GRAPHIC LAB of these trials to document them dusting off a classic interior design: the wallpaper. the same texture Combinations of colors in sequence and sequences of spaces designed to be inhabited and visited define a hybrid context: halfway between the workplace and exhibition.
The environments are few and perfectly recognizable even if divided into ephemeral manner through transparencies, is the case of glass decorated between the waiting room and the meeting room table and more or less material wefts, such as the polygon mesh that delivers the printing room .
What remains is a busy corridor, link between the chart and the laboratory rooms where printing plastic films for food packaging, core business. The panels on display in the hallway are intended to slow down the passage, canceling the difference between customers / patrons and employees / workers and uploading a space exquisitely useful with new energy pop!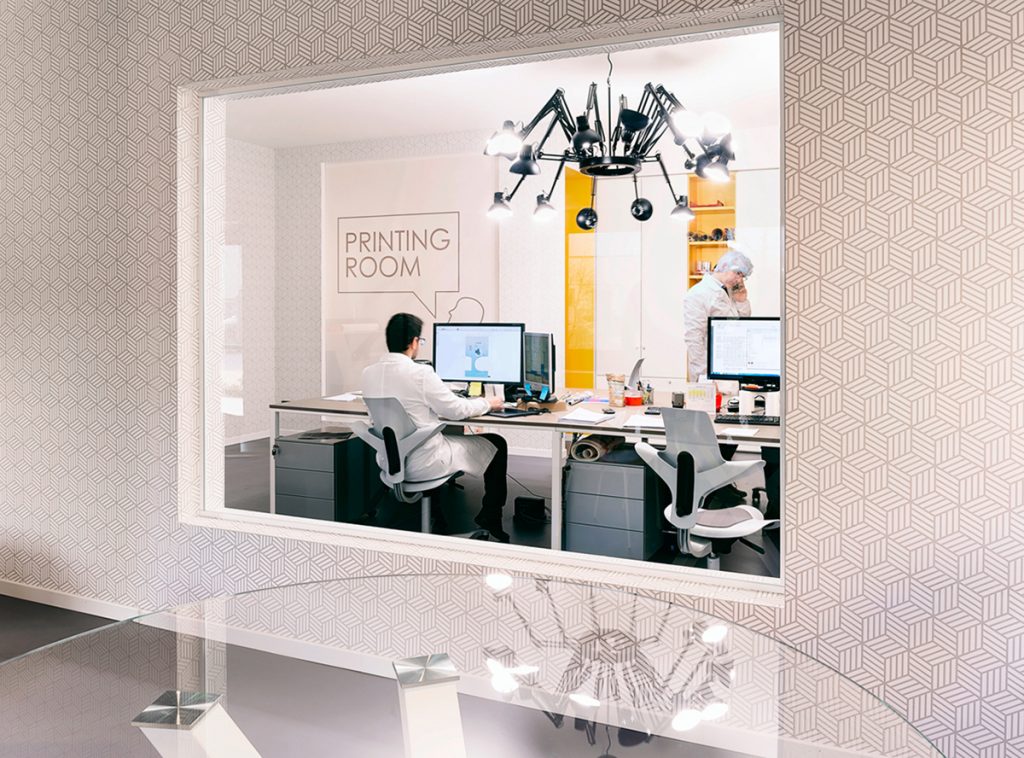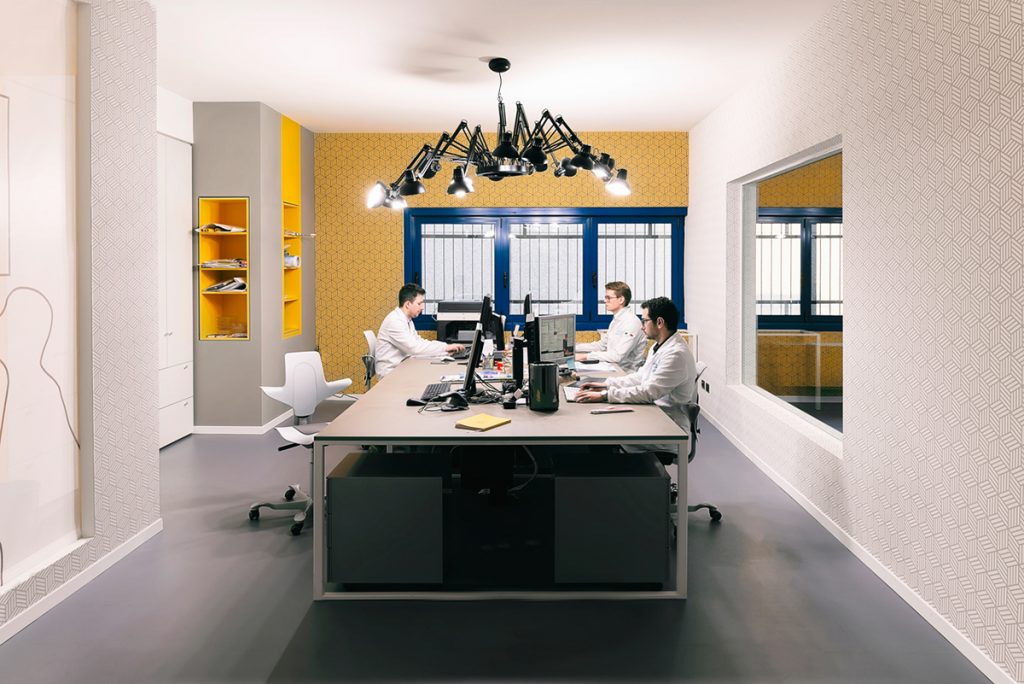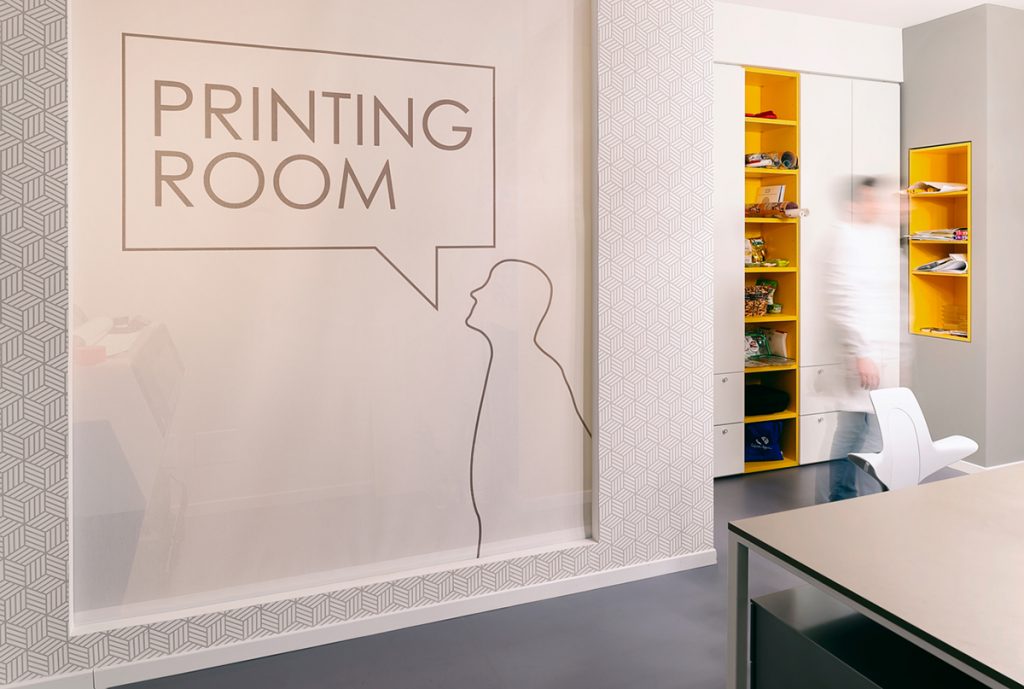 ENGLISH TEXT
An architectonic and graphic procedures is a continuous evolution of tests, drafts and tries.
Everybody knows and "loves" the final result but the process design That made it, Belongs to the creative team.
We thought to cover the walls of the ACM by GRAPHIC LAB These attempts, by These pieces of paper, used them like a classical element of the interior design: the wallpaper.
Chromatic combination of the same texture, glued back to back, and sequences of different rooms, created to be populated and walked round, define an hybrid background; a mix between a workspace and an exhibition itinerary.
There are well-defined few rooms, even if they are only divided by transparencies, an example is the decorated glass used to split the waiting room from the meeting room, or by weaves like the polygonal mesh That frames the printing room.
What's left of the Lab is a very busy corridor, a connection between the graphic and packaging room spaces, real core business of this company. We have hanged up some dashboards here to transform a junction in a space able to welcome clients, full of pop energy.
PROGRAM ACM graphic lab
CLIENT private
LOCATION Cremosano, IT
SIZE 100 m2
STATUS designed 2016, completed in 2017
CREDITS
TIPS ARCHITECTS
Via Di Rosa 29
26013 Cream
Arch Marco Venturelli
Arch Paolo Capuano
Photographer
Daniele Pavesi
furniture Dealer
Bonetti House
Via Aldo Moro 3
Trescore Cremasco 26017