[AC-CA] next architectural competition / [PACIFIC] New Ocean Platform Prison
it has been modified:
2012-11-12
di
The next architectural competition launched by [AC-CA] November 6 is [PACIFIC] New Ocean Platform Prison.
The theme is to reuse an old oil platform in the middle of the Pacific Ocean as a prison.
INTRODUCTION
The imprisonment of people is probably one of the biggest taboos in modern society. Prison is a place where people are physically limited and usually private to a series of personal freedoms.
Detention or incarceration is a legal penalty that may be imposed by the State for the commission of a crime.
The Pacific Ocean is the largest area of ​​the Earth separation. It extends from the Arctic north to the Southern Ocean to the south, bounded by Asia and Australia in the west, and the Americas in the east.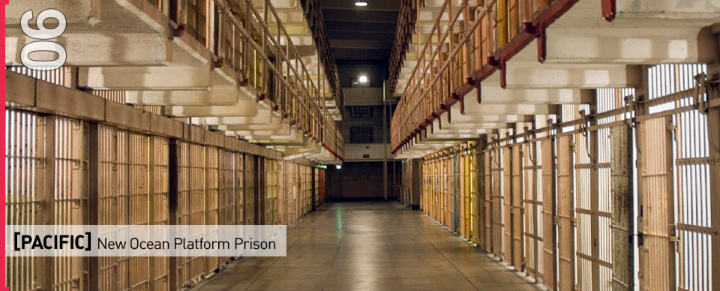 Purpose of the competition
The aim of this international competition is to design a new prison in the Pacific Ocean, using an oil rig as a frame of reference. The design of this new platform will include all the services that may be needed in a prison, including cells, courtyard, etc.
The competition is open to architects, architecture graduates, engineers and students, interdisciplinary teams. The work can be an individual or a group of up to 4 members and there is no age limit. However, participants in the 18 years of age must be represented by someone over the age of 18 years.
AWARDS
Participants winners will receive prizes totaling US $ 6.000 with distribution as follows:
1 PRIZE: US $ 3,500
2 PRIZE: US $ 1.700
3 PRIZE: US $ 800
There will also be seven honorable mentions.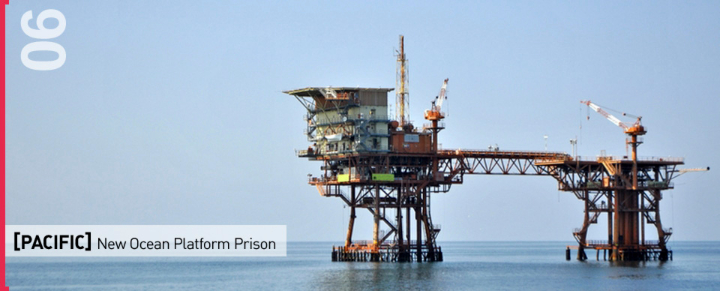 For more information visit the website of the competition: www.ac-ca.org