A hotel to hang on the fly! The suite is a Boeing 727 it has been modified: 2014-08-06 di
In the lush jungle of Costa Rica, the 'phoenix' suite at the Costa Verde Hotel offers its guests a private stay inside a huge refurbished airliner.
The 727 Boeing 1965, which in its previous life shuttled all over South Africa, was recovered from the San Jose airport, and converted into an exclusive hotel suite.
The interior has been completely modified to include two air-conditioned bedrooms, each with their own private bathroom, kitchenette, dining area, sea view terrace, private entrance on a river cobblestone staircase, and 360 degree views of the surrounding garden. .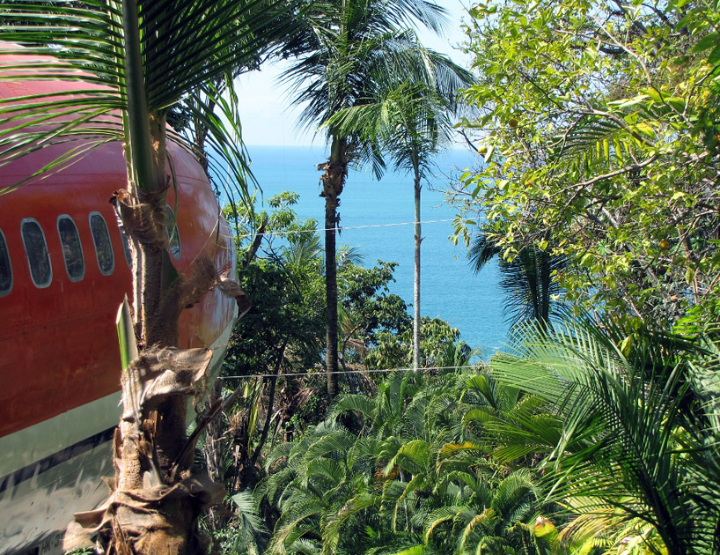 The mobile teak furniture from Java, Indonesia, is all hand built and carved, while the interior of the aircraft is constructed of Costa Rican teak paneling. Perched on a 50 meter pedestal, it offers guests a panoramic view of the ocean and jungle, from a bridge built on top of the former right wing of the plane, where you can meet your neighbors, sloths, toucans, monkeys and more.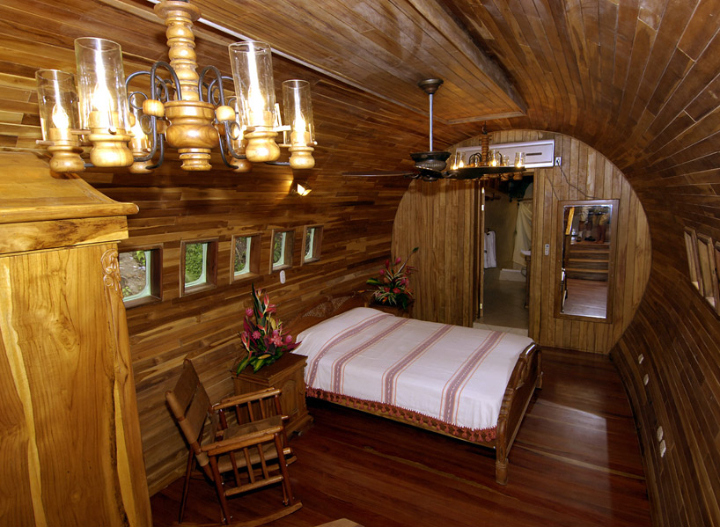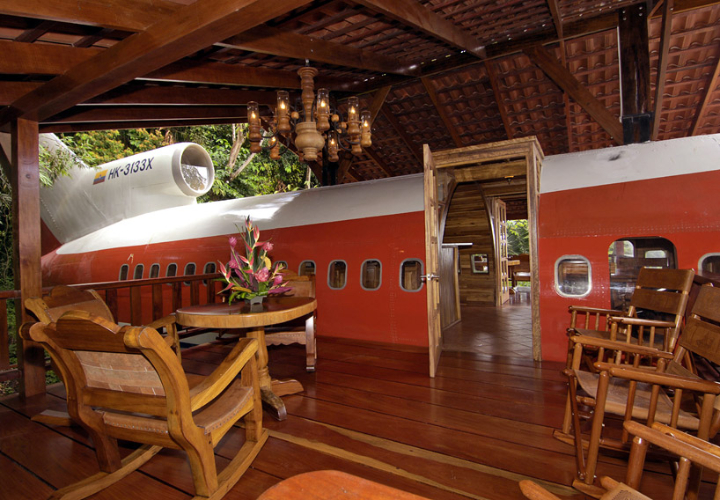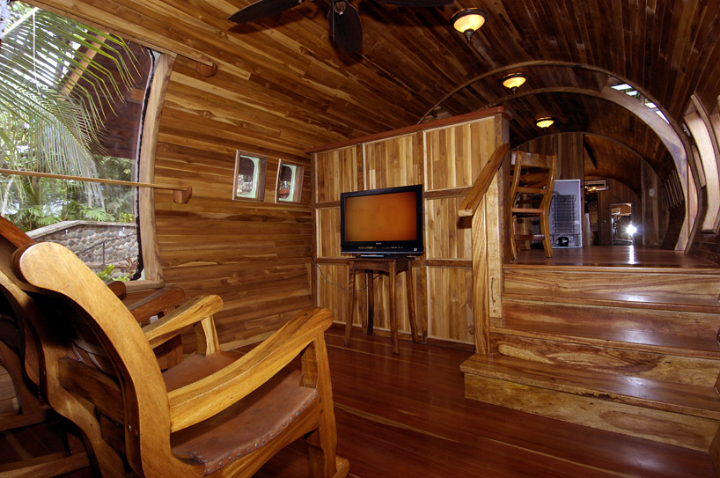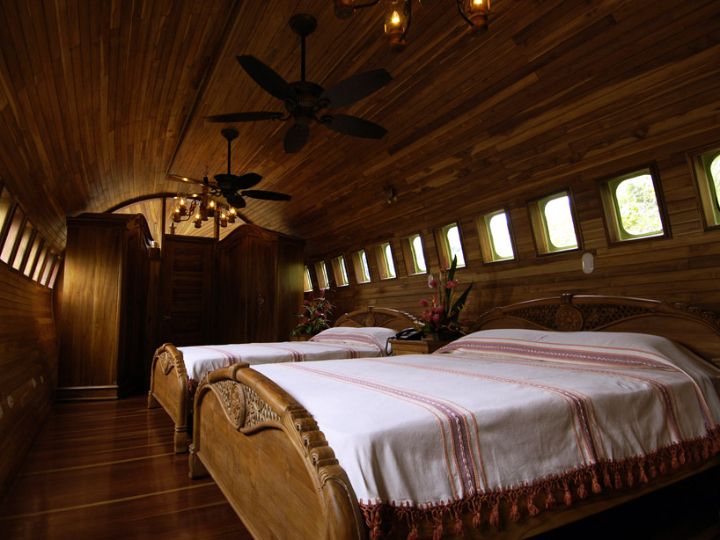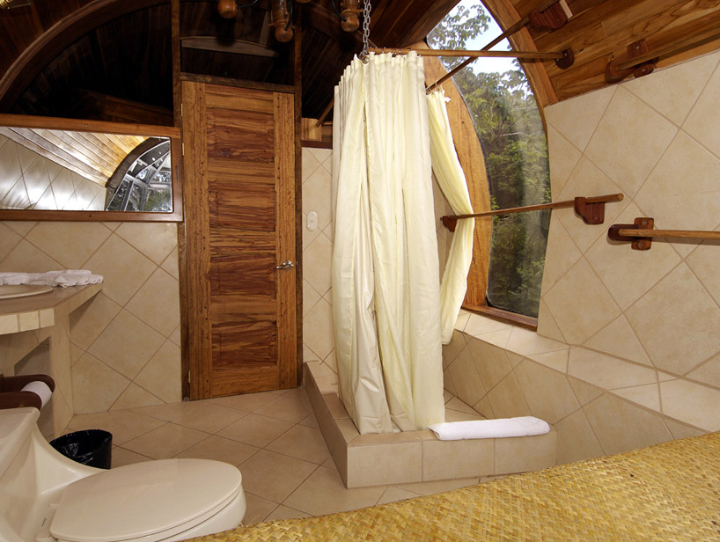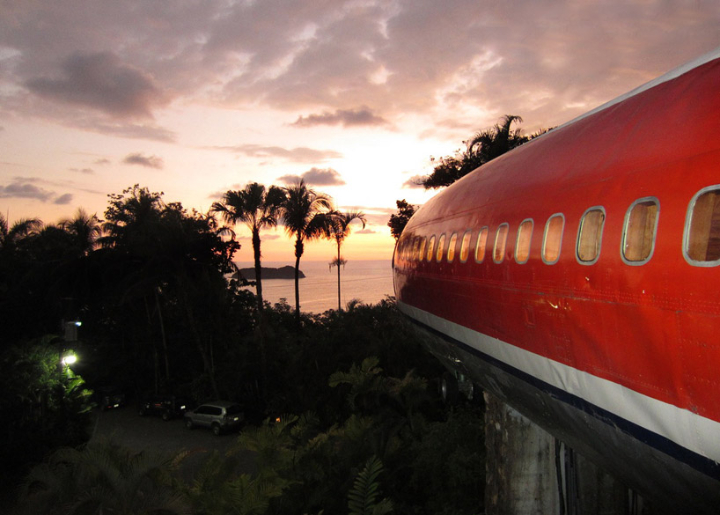 For more info: www.costaverde.com