Tuscan style: live the Italian luxury
it has been modified:
2015-01-08
di
Always luxury and savoir-vivre rhyme with Italy, from fashion famous throughout the world, the dream car: the strangers aspire to the "good life" according to Italian style and decide to buy a house here, choosing especially the beautiful Tuscany.
It will seem strange to many, but Italy is responsible for a third of the worldwide turnover of the luxury sector: thanks to a centuries-old tradition and a passion for what is beautiful, our country has always excelled in this market and is the real point of reference for foreigners who choose to visit the beautiful country as tourists or decide to buy a second home in the beautiful valleys of Tuscany. The data, in fact, show the number of non-Italian Chea who choose to buy a property here is increasing, because they see the potential in terms of economic investment but also recognize the charm of the landscape and culture made in Italy.
This is indeed an important resource for Italy, especially considering the economic problems of recent years. In all that Tuscany is the host, thanks to its historical and cultural heritage combined with a precious landscape and a food and wine culture famous throughout the world for its quality and its tradition.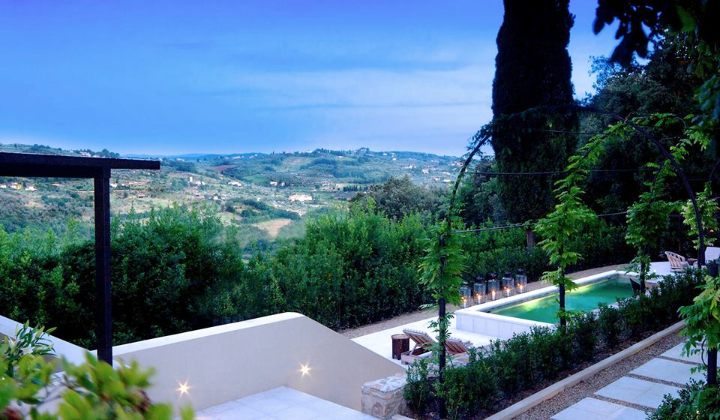 Entrepreneurs and international stars decide to buy real estate in this area, investing in the authentic "Italian lifestyle": a perfect blend of luxury, style, good food and culture.
"The field of real estate property, in spite of the ups and downs that are normal and organic, continues to grow." Explains Daniela Gisti, head of the agency Precious VillasSpecializing in the sale of real estate in Tuscany. "In the region of Tuscany is an increase of 30% in sales, while the visits were up 60%. These numbers demonstrate a strong interest of the international public to this beautiful region and are numbers that bode well for the future. Not only as tourists visiting Tuscany, but you choose to invest in property of great luxury, located on the coast or in the inland valleys. "