Manzara Ayvalik exclusively on URLAUBSARCHITEKTUR
it has been modified:
2014-11-04
di
Manzara go to the beach! The architects and spouses Gabi Kern-Altındiş and Erdoğan Altındiş brought their grandiose project "Manzara" from Istanbul to Ayvalik, idyllic fishing village on the Turkish Aegean coast.
The style Manzara describes the experience of discovering a foreign place not as a tourist but feeling strongly placed in the local context by staying in apartments that tell the present and the past of a house, a city and its inhabitants. So also the home Merdivenli Ev. The name in turkish means "small road made of stairs" and refers to the steep alley between house and garden that was once made entirely of stairs.
From the outside, the building is traditional in style, inside surprises with large openings, innovative space solutions and interesting contrasts. In the old barn of camels is now open to the living under the roof. Ancient walls meet a kitchen island and a concrete bench. The floor mosaics suited to traditional 21. Century. The decor is basic and brings out the character and charm of the architecture.
Another integral element of a home Manzara is the spectacular view (Manzara in turkish means panorama). From the large bedroom on the first floor of the house Ayvalik fact offers an enchanting view over the old town and the blue sea with its islands.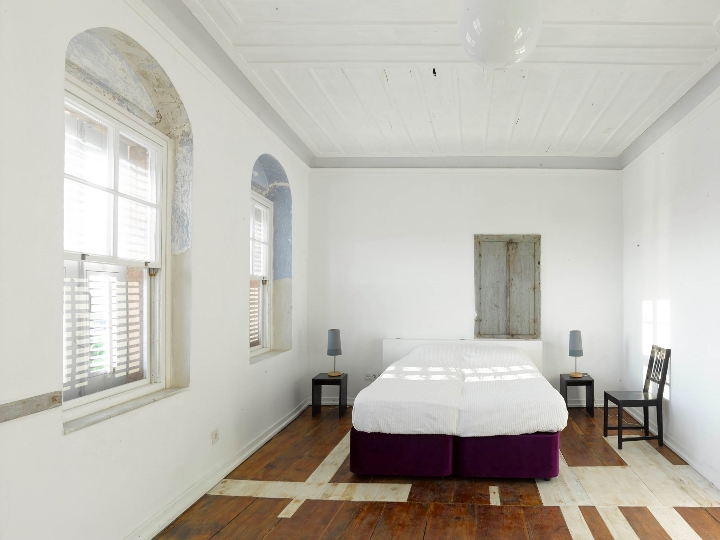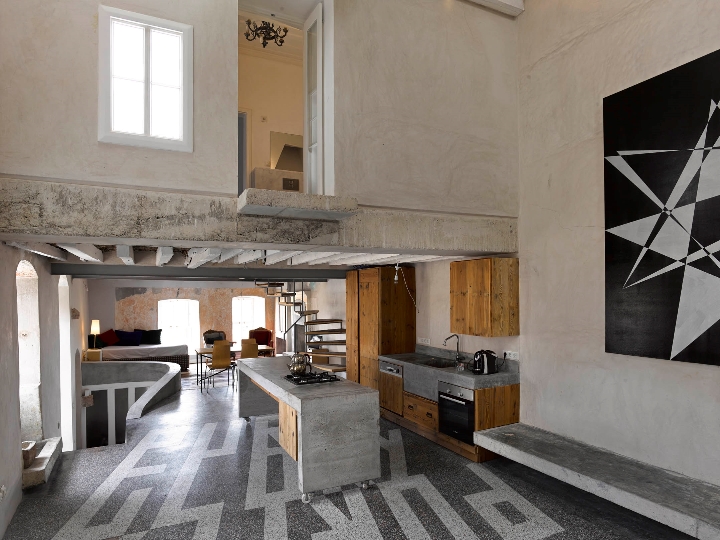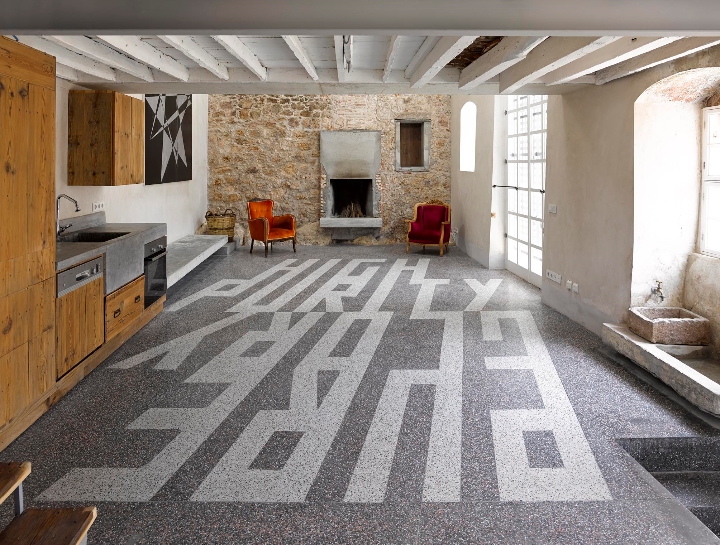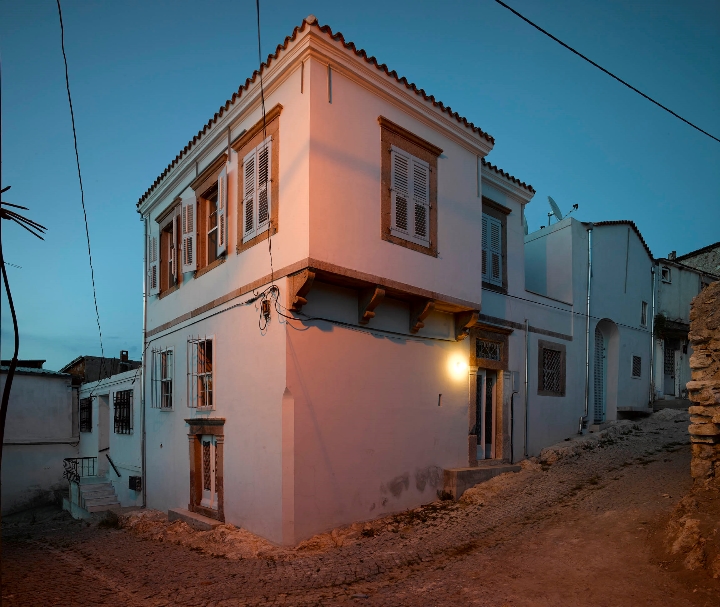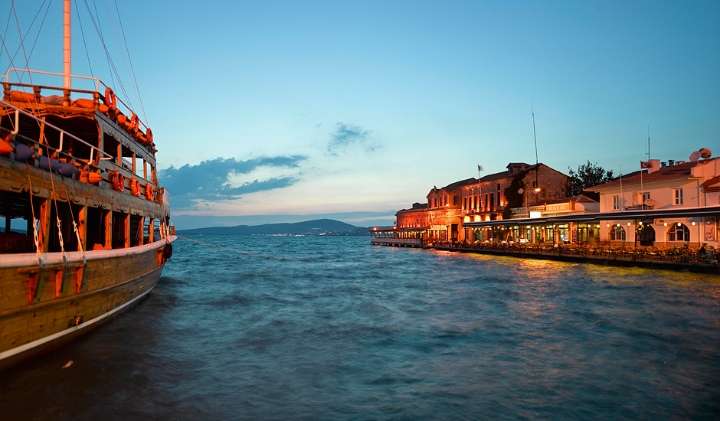 Copyright photo: Robert Huber, Zurich www.roberthuber.com
Manzara Ayvalik: http://www.urlaubsarchitektur.de/en/manzara-ayvalik/
Manzara Istanbul: http://www.urlaubsarchitektur.de/manzara/