Inaugurated LAGRANGE12 residence in Turin, a few steps from Piazza San Carlo, a palace of the '600 back to the city
it has been modified:
2016-09-30
di
In the heart of the walk and shopping in Turin, in via Lagrange 12, a residential project has been inaugurated that presents itself as a dialogue between neoclassical historical forms and contemporary architecture, a residence that has the taste of timeless style for which city ​​is loved in the world.
It gives back to the citizens a renovated historic building, in balance between ancient forms, cutting-edge technology, design and comfort. An area of ​​3500 square meters, seven exclusive apartments designed by the architects of the Building Group (building.it) in collaboration with the Pininfarina studio, a store on two floors and two penthouses with a panoramic terrace make up the project. Deco, an Italian company of decking, took care of covering the panoramic terraces of the two penthouses, for a total of 500 m2.
The product chosen for the project is the UltraShield® composite wood, in the elegant antique gray color that perfectly adapts to the residence, offering the aesthetics and warmth of natural wood to the advantages of the latest generation of composite wood. Thanks to a special plastic anti-scratch and anti-stain shield that protects the slat from the outside, UltraShield® is in fact a product that is pleasant to the touch, beautiful, durable, resistant and immune to color variations over time.
It is also an eco-sustainable choice: the wood flour that compose the profile is made from recycled chips, with zero impact on deforestation, and the component in HDPE (high density polyethylene) is a completely biodecomponable PVC substitute .
As stated by Paolo Damiani, one of the three co-founders of Déco: "from 2010, the company's birth year, to date, our turnover has increased tenfold, thanks to the quality offered in terms of product, service provided and relationship with the customer , in addition to the professionalism of our sales network. This success is also due to the UltraShield® profile chosen for this residence, an exclusive Déco, which is revolutionizing the way of interpreting the decking on the entire national territory ".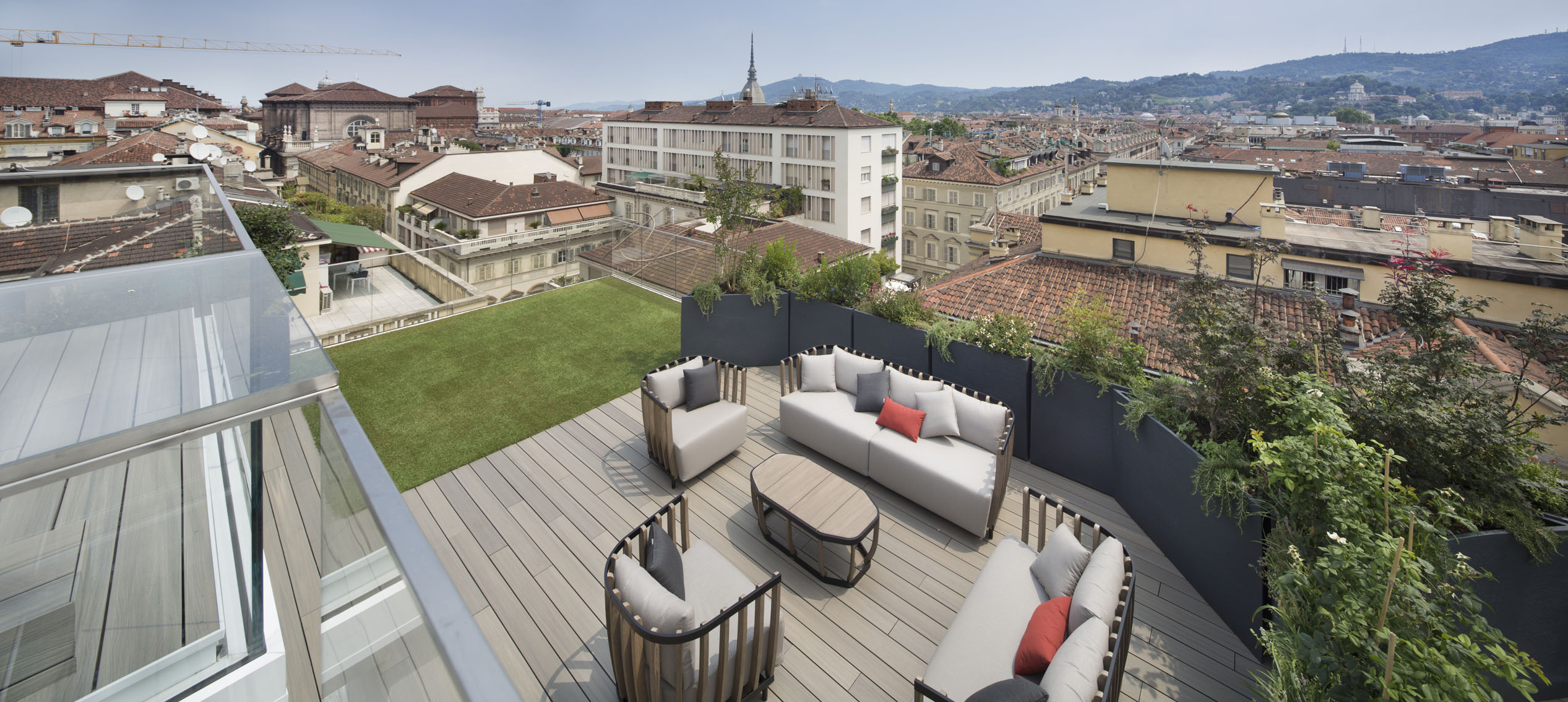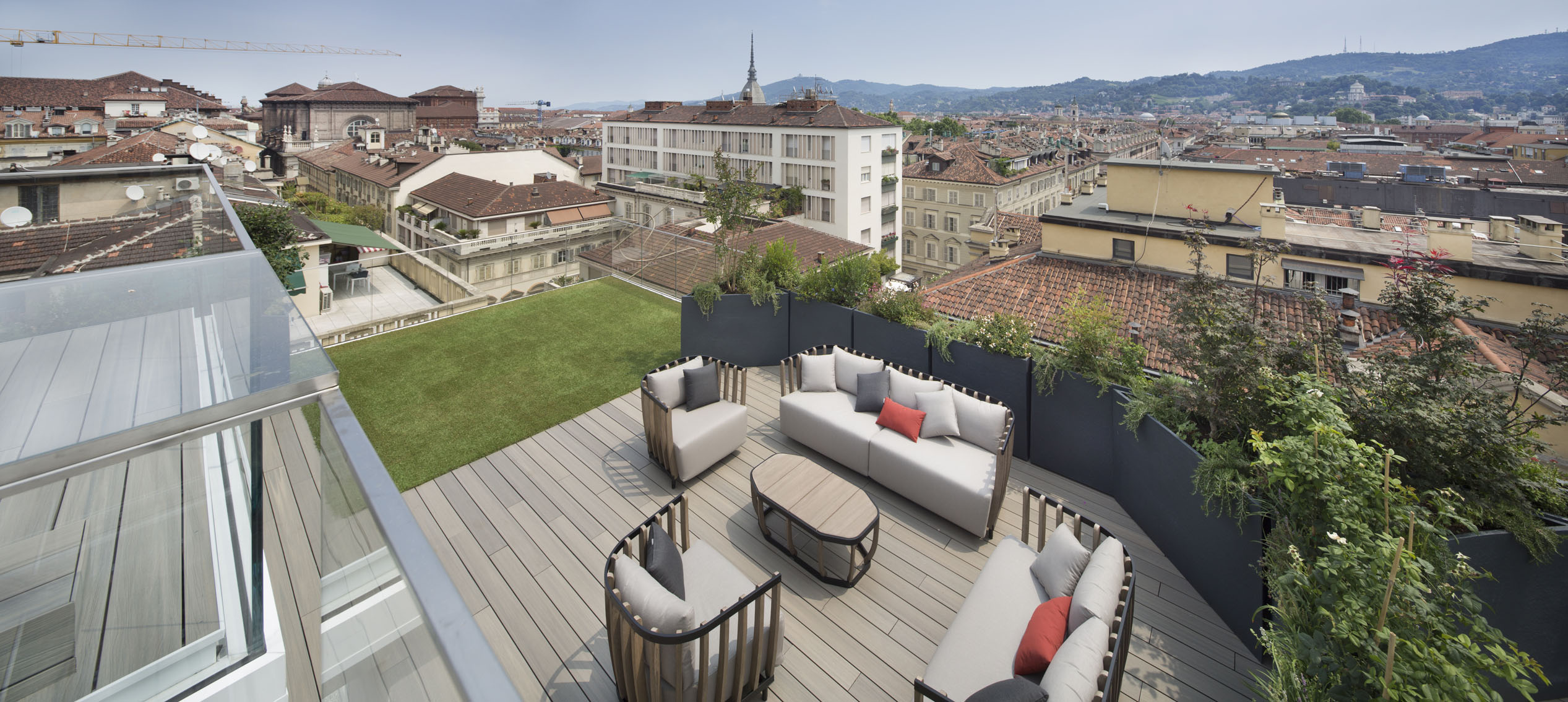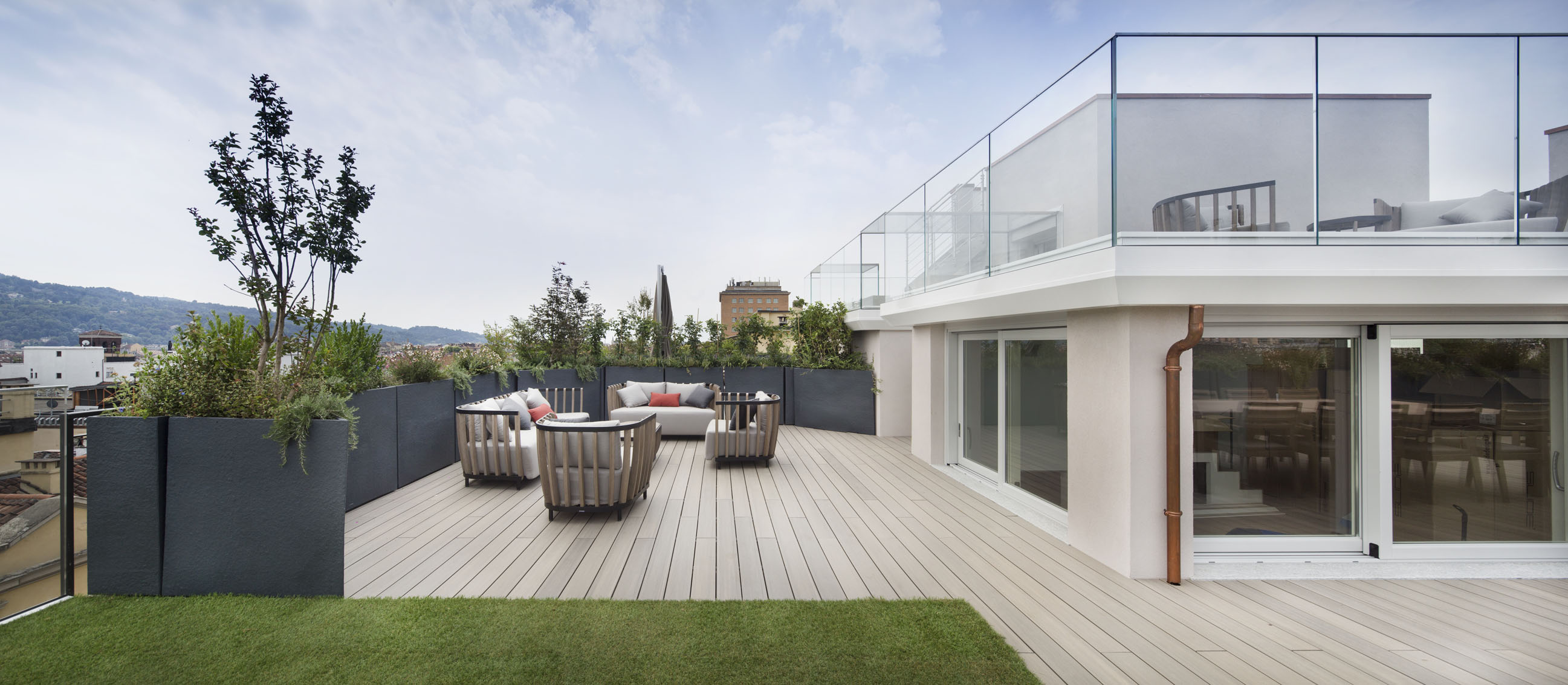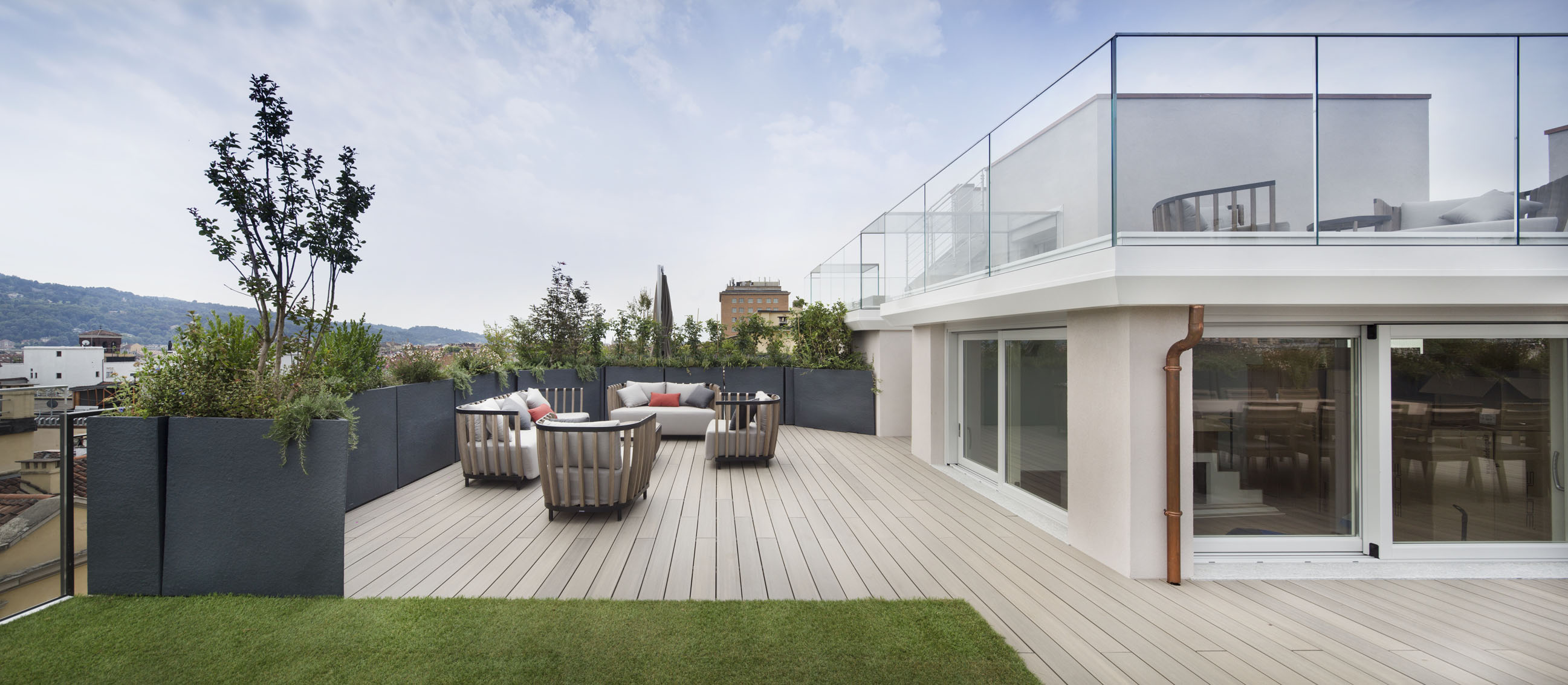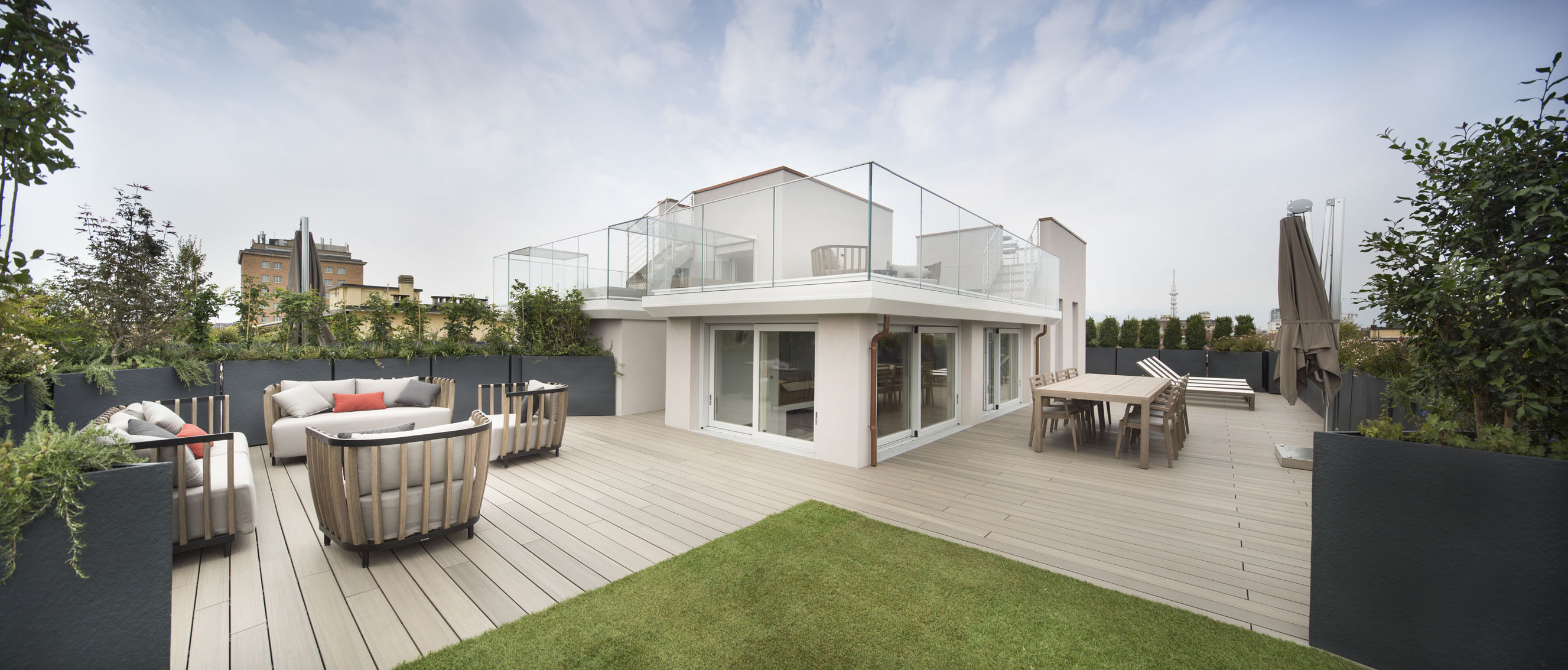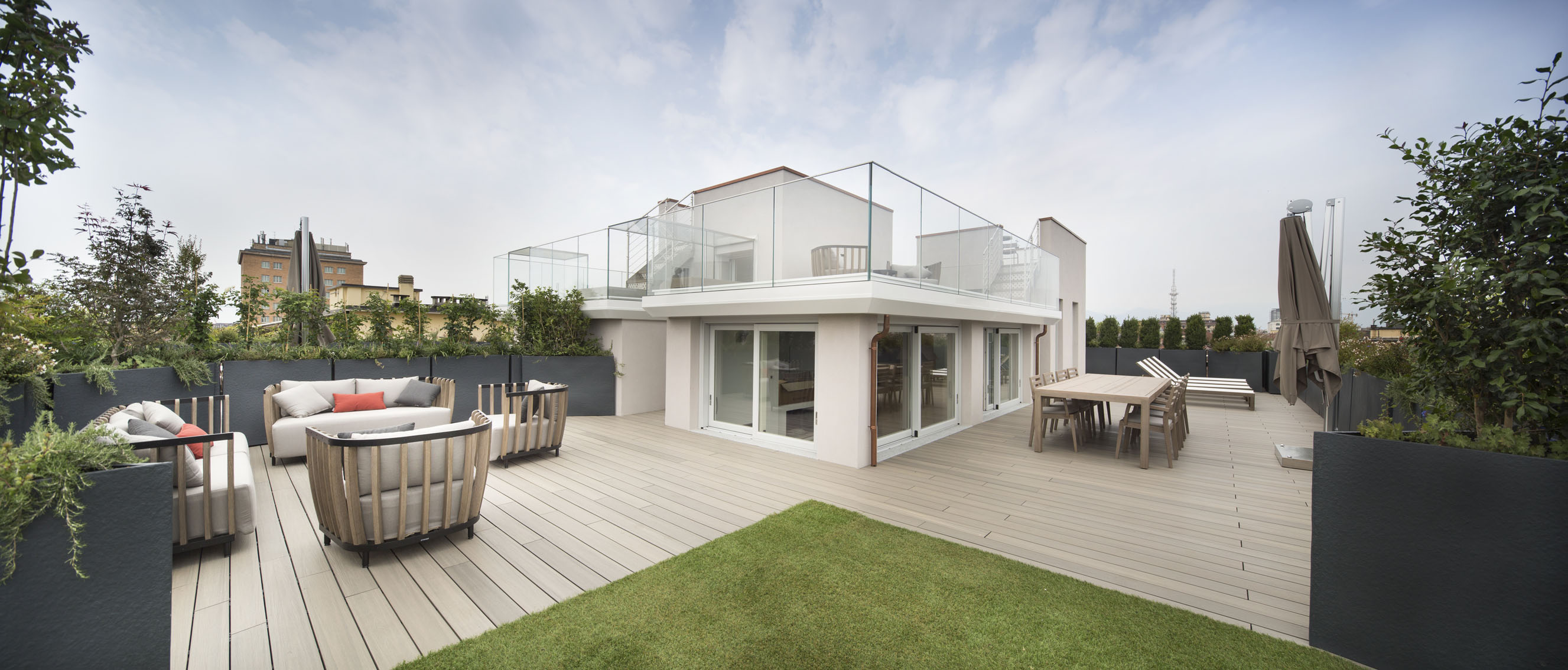 Photo credits (Piero Ottaviano ©)