Deco presents profile UltraShield®, the new generation "parquet for external"> it has been modified: 2016-02-16> di
Innovation, quality and aesthetics are the watchwords of UltraShield®, the new product Deco, Italian company specialized in wood siding exterior.
UltraShield® is a wood composite profile of the latest generation of very high quality, the result of a long search and a modern US technology, designed to combine efficiency, aesthetics and quality. Its surface coating, a special plastic shield that is extruded along with the mix-domestic product, protects it externally making it extremely durable, resistant and immune to changes in color over time.
The shield of UltraShield® is also anti-scratch and anti-stain. This protective plastic film provides an excellent yield of the visible surface: the result is a stave offering aesthetics and the warmth of natural wood, coupled with the advantages of the composite wood.
UltraShield® is immune from any kind of external aggression, natural, environmental or chemical, and is resistant up to 35 years from installation, maintenance-free. Thanks to an innovative installation system, UltraShield® also allows considerably to contain the natural expansion of the staves.
In line with the philosophy of Deco, UltraShield® is an environmentally sustainable product: wood flour which it is composed is made from recycled wood chips and is therefore zero impact on deforestation, while the component of HDPE (high density polyethylene) it is a substitute for fully biodecomponibile PVC.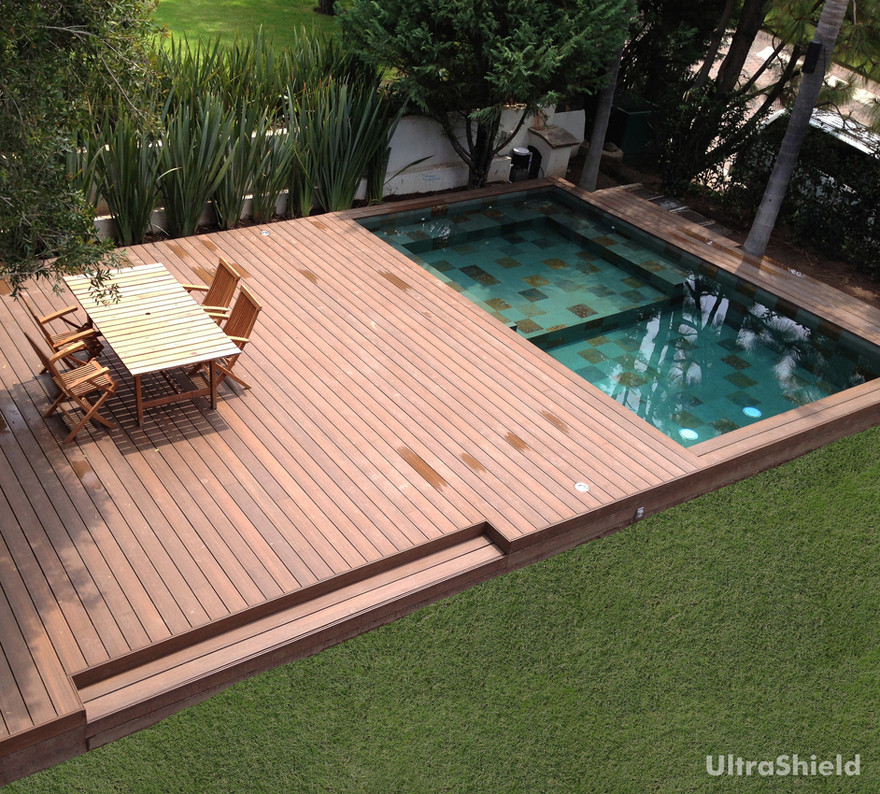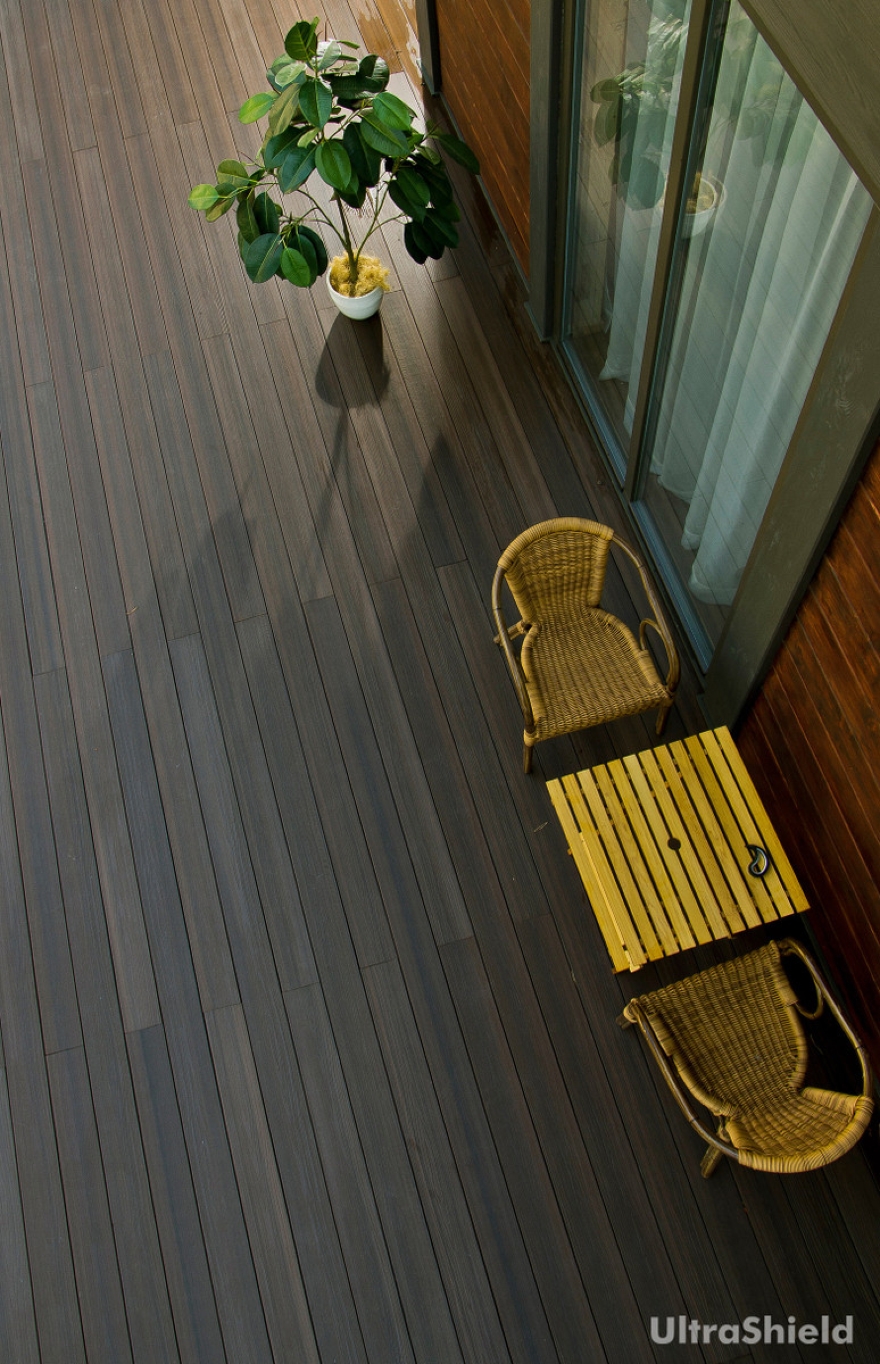 Available colors: brown 'Teak' - gray 'Antique'
Dimensions: mm thickness 22,5, 138 mm width, length 2200 mm.