ALMA, MYA and VISIO, the new internal stairs in wood Rintal
it has been modified:
2014-12-16
di
ALMA, MYA and VISIO are the new proposals join the range of internal stairs wood Rintal signed.
Real pieces of furniture, sculptures displayed as representative
works of art within the home.
Scale designed to excite, to invite and attract attention.
Lightness, strength and harmony are the cornerstones that distinguish them, which permits create design solutions in which the functional and the aesthetic concept appearance combine to give life to the ideal product.
ALMA
distinguished by a particularly simple and basic wood frame, it provides the customer the possibility to combine a wide variety of railings.
Among these is Prisma, the iron railing available in different finishes that combines the solidity of steel uprights preciousness of loaves of stainless steel.
The alternative for those looking for a solution visually even lighter is the parapet glass with its load-bearing function, makes the wooden stairs to the more solid internal and resistant.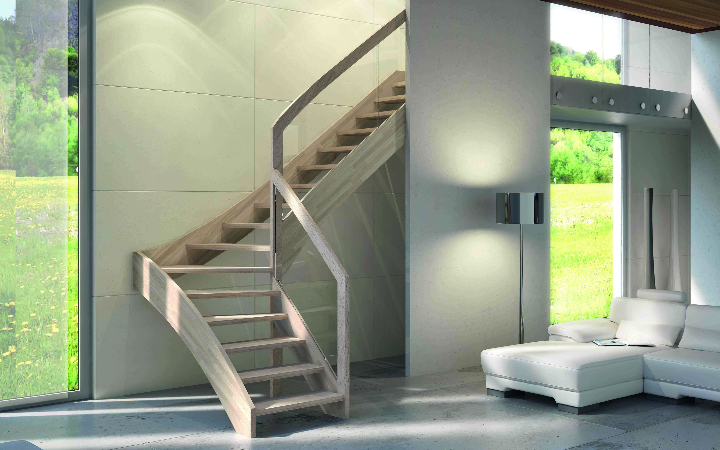 MYA
characterized by a modern style and contemporary guaranteed by the shape of the in particularly sinuous wood structure. Compared to traditional internal stairs, Mya can install two types of railings, Micron modern lines and essential, or a glass railing to be fixed between the handrail and the structure (see photo).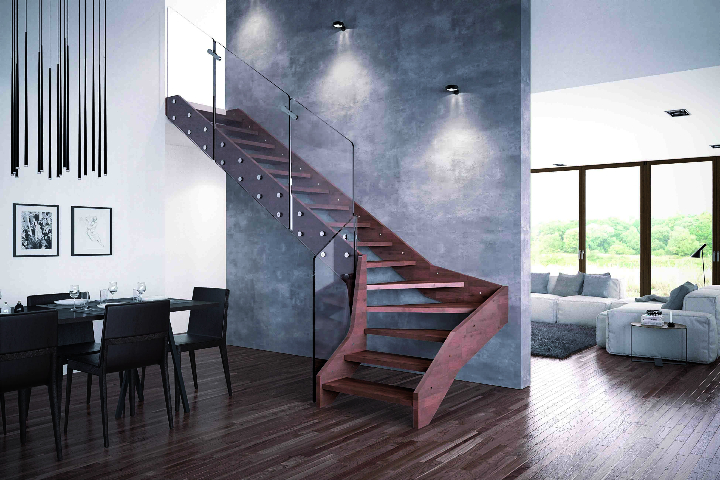 VISIO
It is made especially from the union between a wooden frame and glass railing It creates a scale model for contemporary interiors, suitable for any type of , modern or classic.
This particular guard rail can be fixed laterally to the structure or between the structure and the handrails thus realizing an internal wooden stairs, solid but visibly lighter.
More information here