Intégrer la nature à l'architecture: the projet d'urbanisme anglais
it has been modified:
2015-03-25
di
Connaissez-vous le gratte ciel le plus beau du monde?
A gratte ciel cielectionné parmi 800 installations dans le monde situé au cœur de Milan, to en effet remporté le prix international «Highrise» de 2014. The s'agit de la forêt vertical !
Les deux tours here constituent le center résidentiel mesurent respectivement 100 and 80 mètres de hauteur avec pour élément clé plus de 1000 espèces d'arbres plantés, habillant ainsi les appartements et terrasses plutôt spacieux. A cela s'ajoute 90 000 mètres carrés d'espace vert constituant le parc "Gardens de Castille" here les entoure.
Fontanot a été the fournisseur choisi pour y installer un escalier des plus particuliers au center du hall d'entrée. C'est en effet grâce au prix here he remis en été 2003 par le musée d'Architecture de Francfort (DAM) et the investisseur DekaBank que Fontanot to imaginé a escalier personnalisé pour ce bâtiment des plus créatif.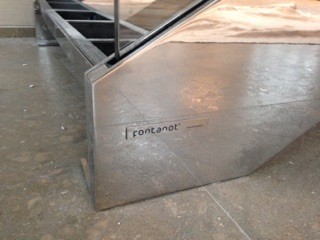 Au jour d'aujourd'hui la structure de l'escalier a déjà été bien avancée. Grâce au jeu de lumière de la résultant luminosité transmettent que les grandes fenêtres modernes et le jeu de reflexion du métal de la structure, the entrée offers espace d'accueil des plus chaleureux. The poses des marches et les finitions restent encore à définir corn nous pouvons déjà imaginer the résultat de ce travail d'exception.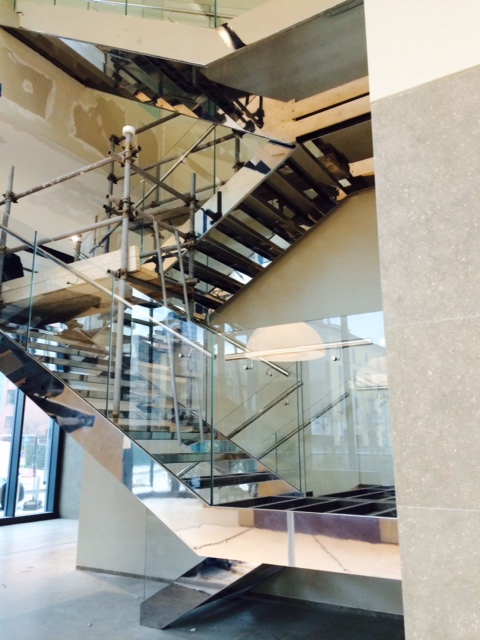 Les prochaines installations de Fontanot participe à de nombreux projets à Milan, liés à l'Expo et l'évolution urbaine de Milan versus futurist unions, plus fonctionnelle, moderne et internationale. Parmi ces structures, Fontanot fournira the escalier reliant the hall des tours Isozaki au quartier résidentiel appelé «Sempione Lifestyle»
The Porta Nuova districts of Milan est a projet ambitieux de réaménagement urbain, dans a quartier en pleine expansion et effervescent qu'est the «Island». Ce projet rentre dans le cadre de l'Exposition Universelle qui débutera en Mai prochain à Milan. Le concepteur du gratte ciel «Forêt vertical», Boeri, a décrit son œuvre comme un "Manifestation de la biodiversité".