Yang Shimada / Tatoakitekutsu: House in Hieidaira it has been modified: 2011-02-03 di
The house is a project of Yang Shimada / Tatoakitekutsu and is located at the foot of Mount Hiei, near the border between Kyoto and Shiga.
The customer is an artist, who needed a studio and a home for his family, as well as a place for his parents that he wants himself near future.
The architects tell us so their project: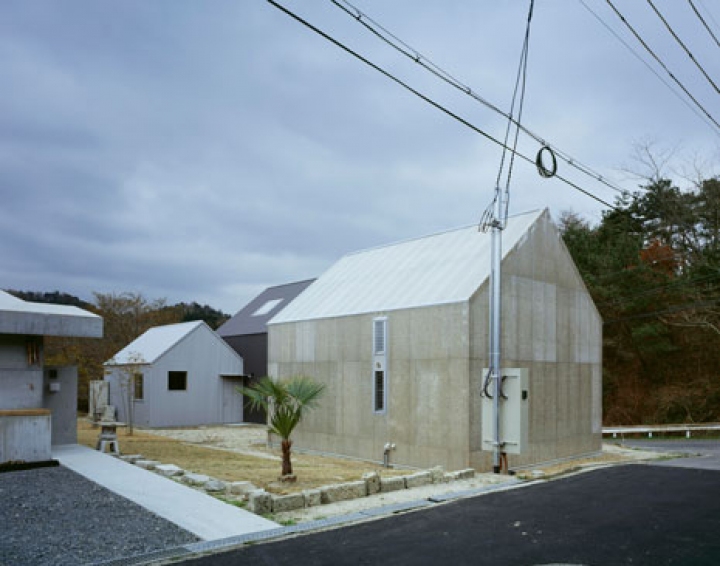 "The site is surrounded by gabled houses which seem to give a sense of calm to the neighborhood. As a result, we have developed a design that fits into the surrounding environment of this residential hilly area.
The site was not large enough to accommodate all customer needs. Furthermore, we have been informed that an atelier can cause noise and odors. Taking these constraints into consideration, we have developed a project in which three detached, cottage-style houses are arranged to share the area.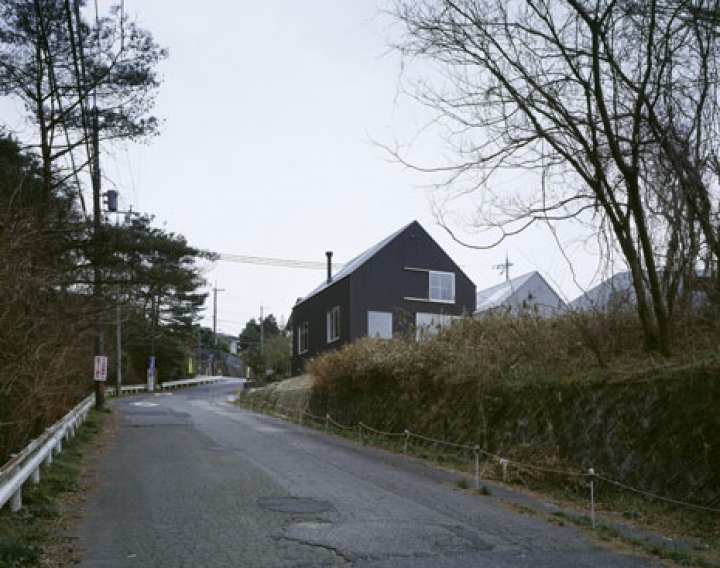 The construction of the atelier was simplified to meet the budget constraint. wood-concrete boards, which serve as fire-resistant thermal insulation, were attached to the structure, and then covered with corrugated polycarbonate sheets. The flooring is in exposed concrete. Similarly, the walls and roofs show the structural materials, this allows the artist / client himself to renovate the building according to changing needs. A large opening is created on the north side of the building to provide natural lighting.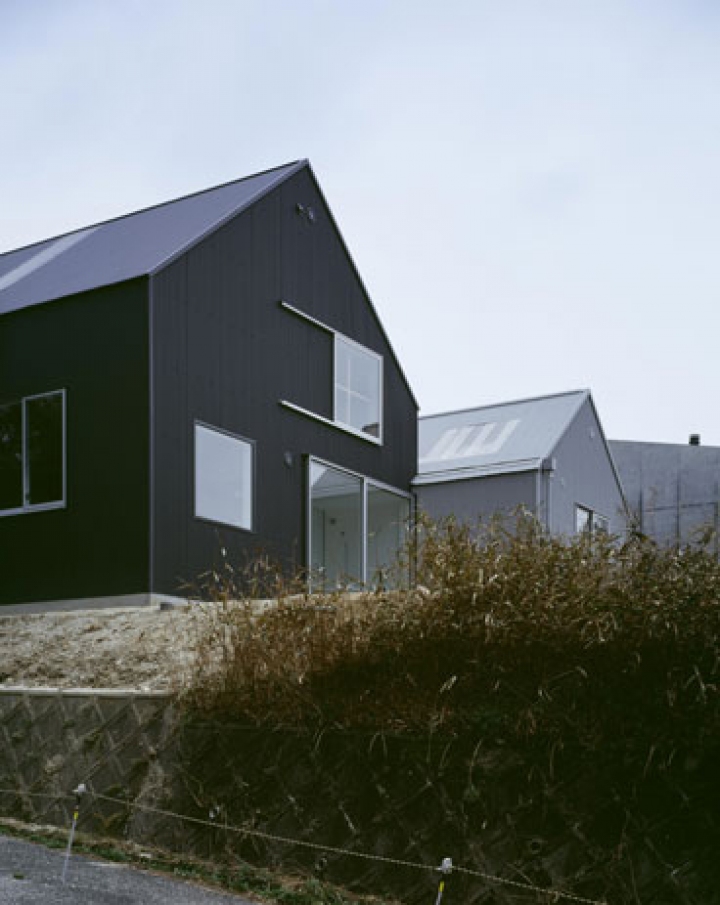 In addition, the boards wood-cement can be removed to get the sunlight in various parts of the structure.
The size and arrangement of the windows of the two dwelling houses follow the conventional cottage-style proportion, which has the effect of making the houses appear smaller than they are. The ground-level floors of these houses are simply finished with mortar, in order to efficiently transmit the heat from the underfloor heating system. Lauan plywood is used for the interior walls, some of which are painted white by the client himself.
The second floor instead of a vertical wall, a wall was built inclined to obtain the necessary space for the rooms. The wall becomes a roof. "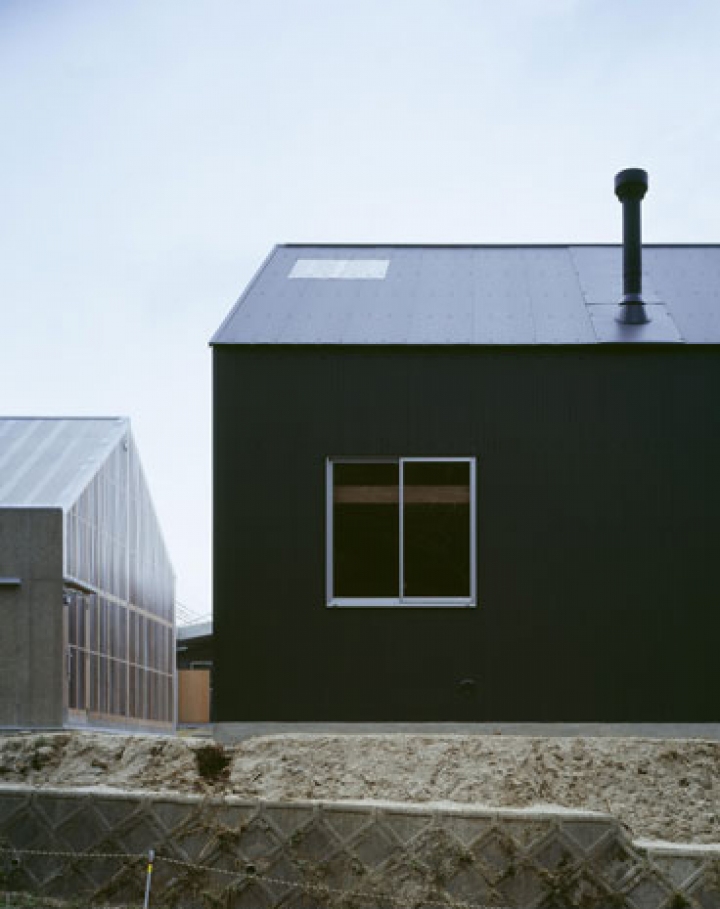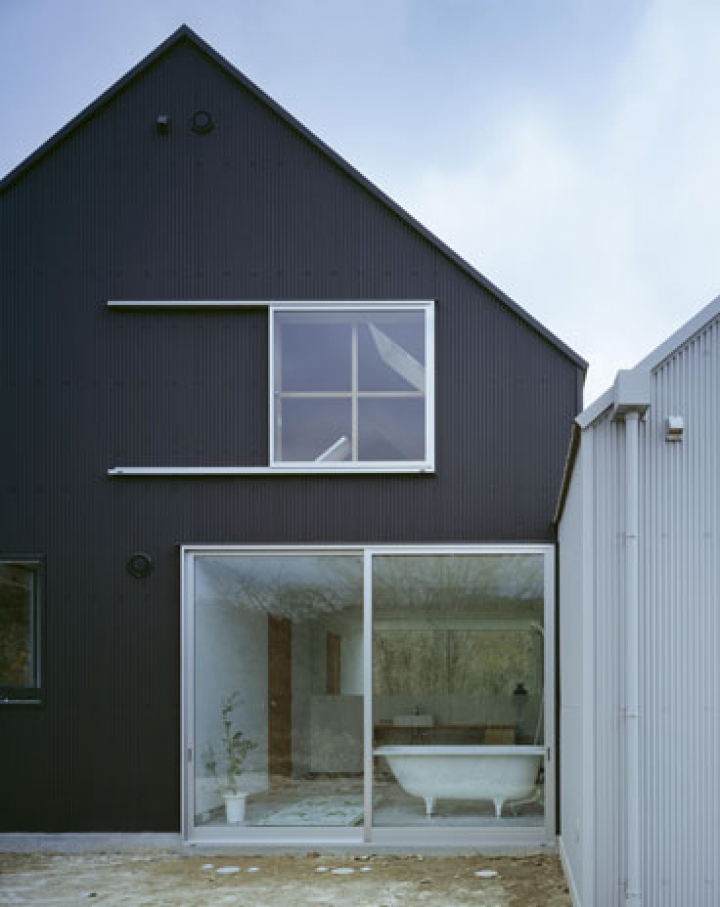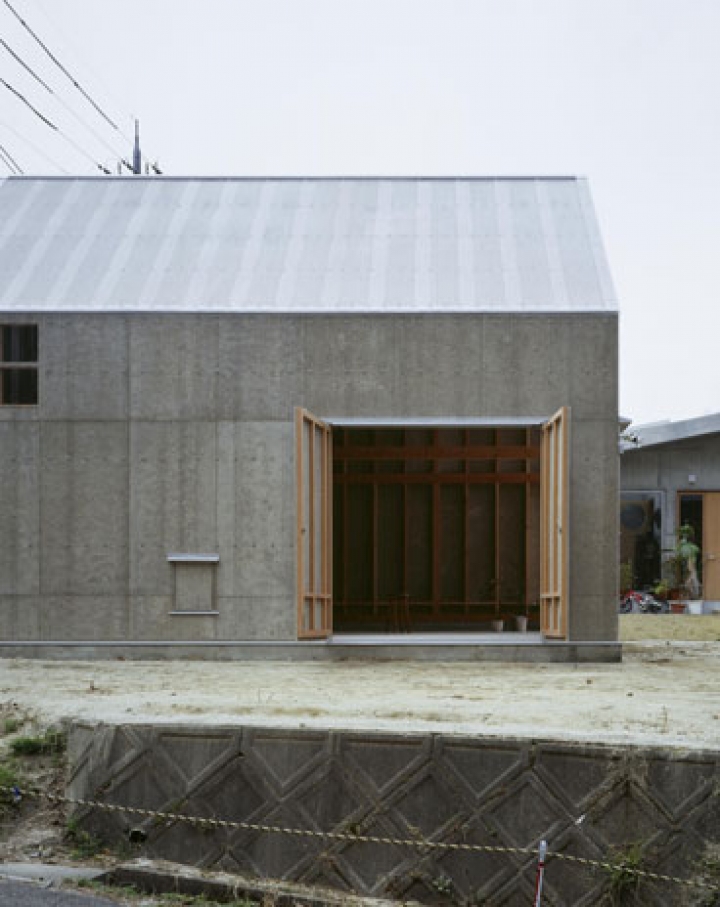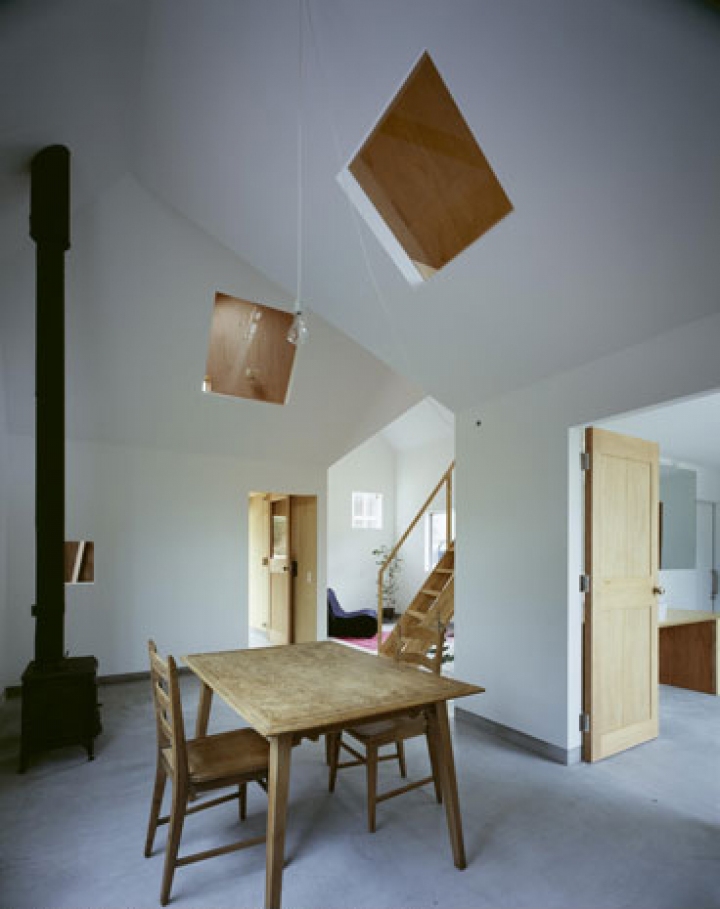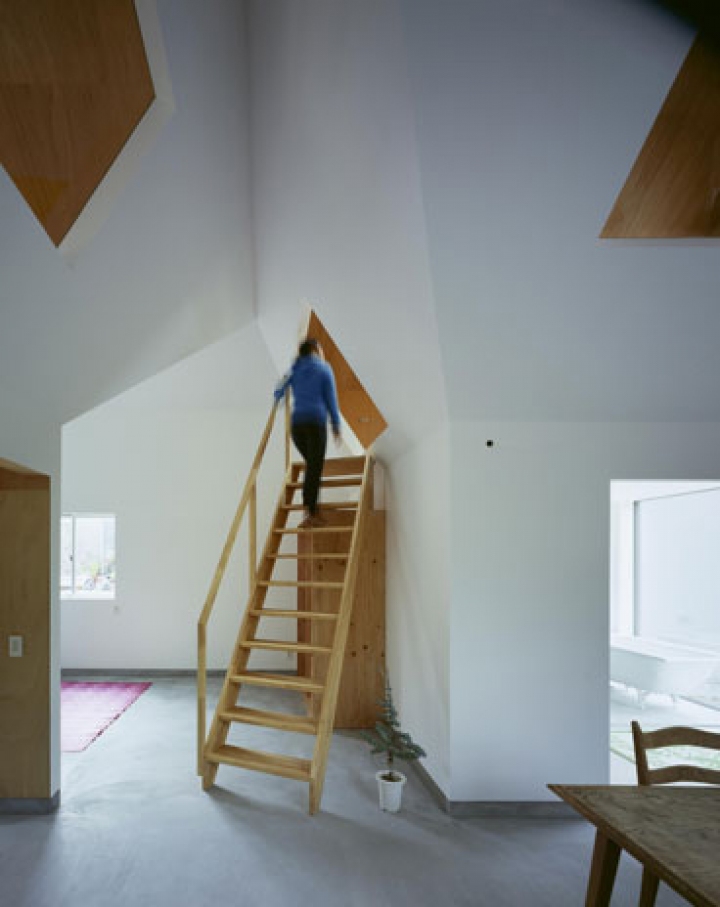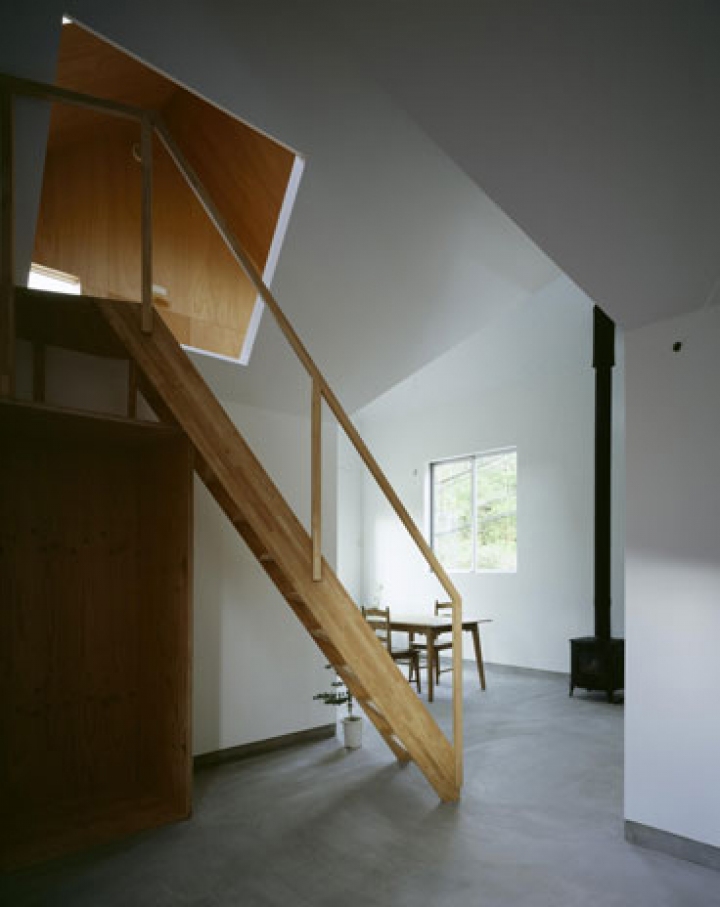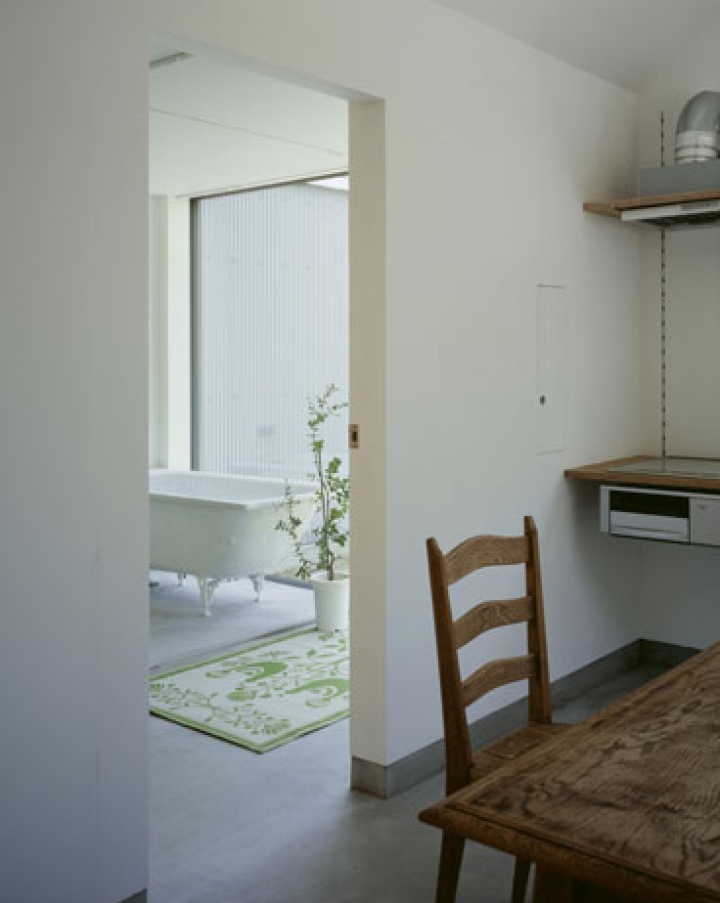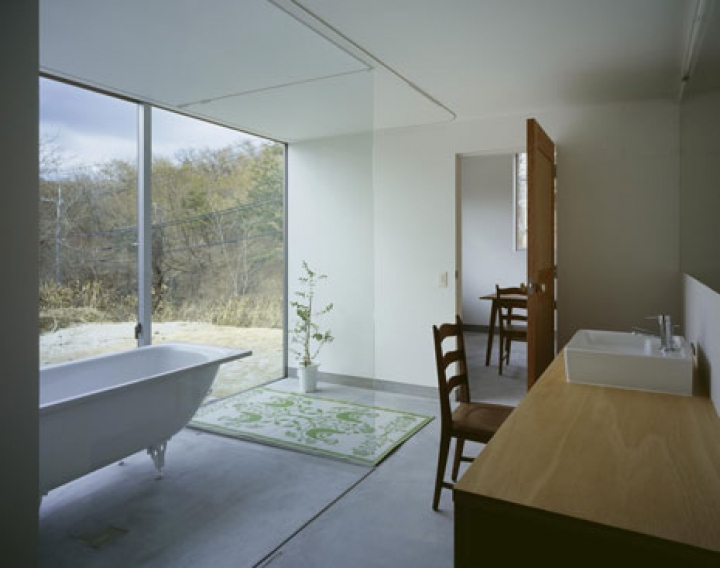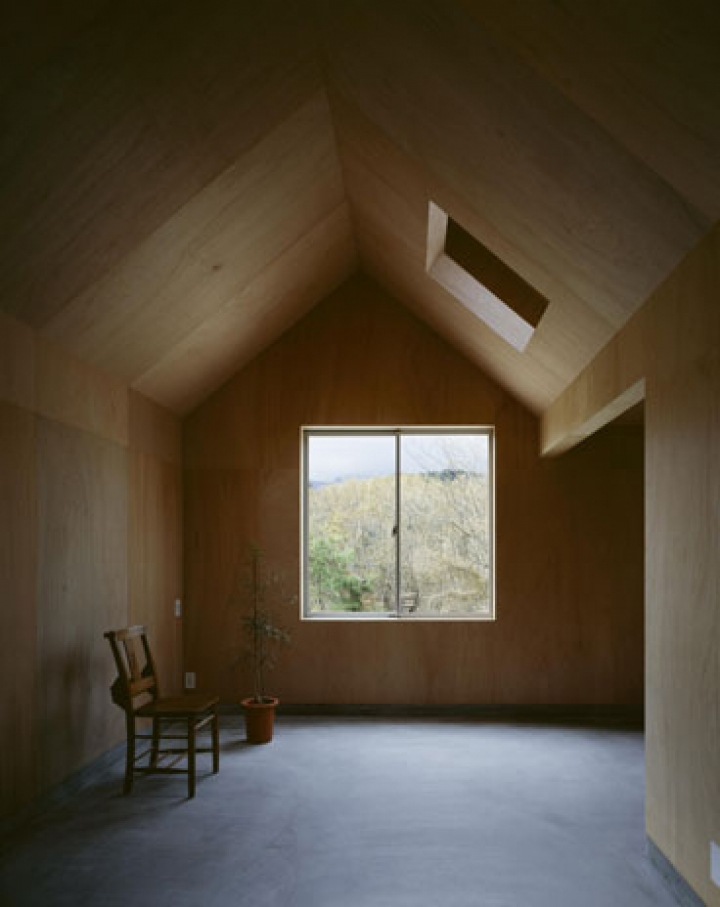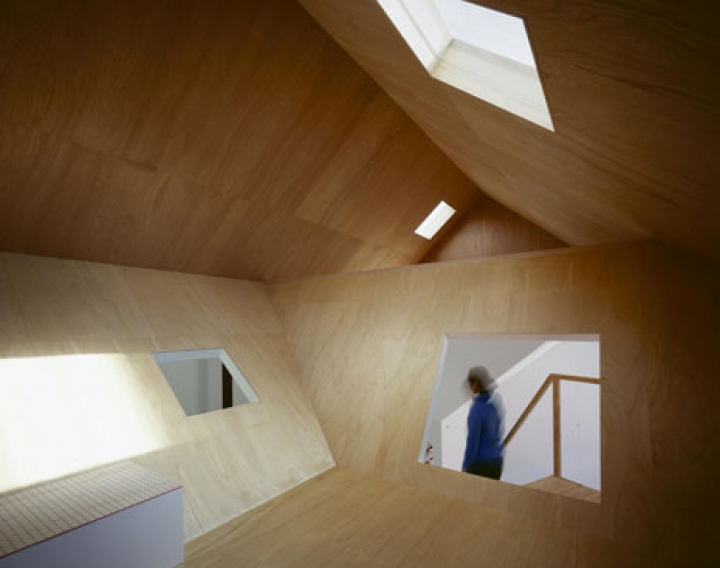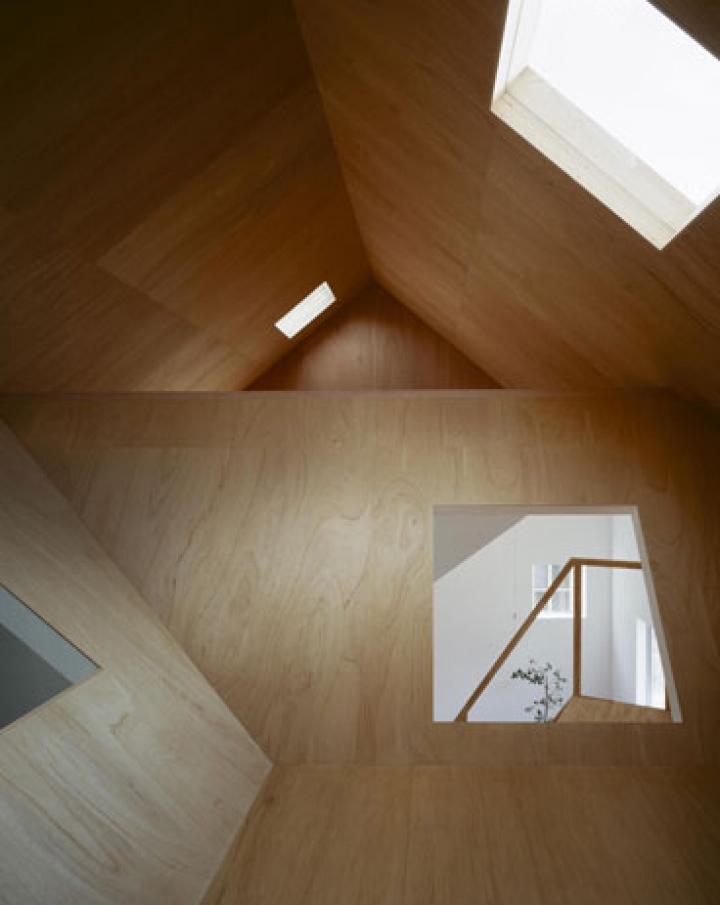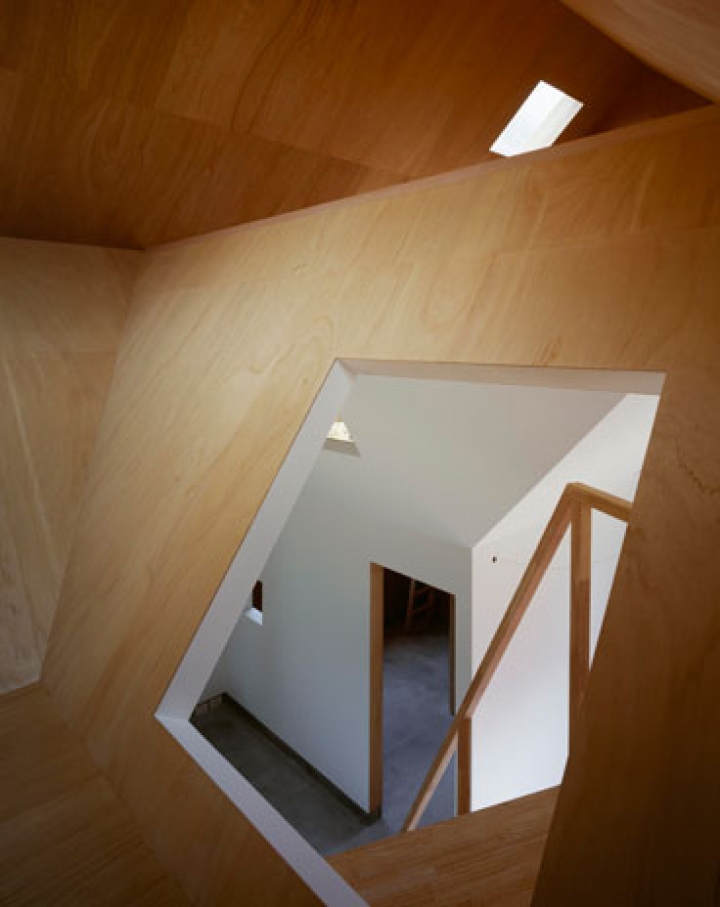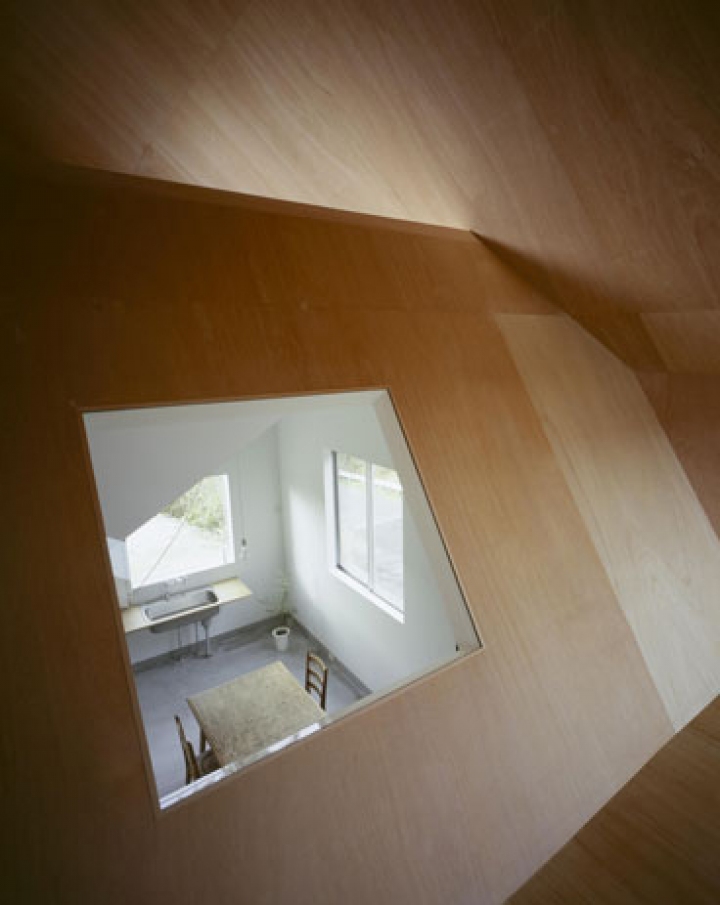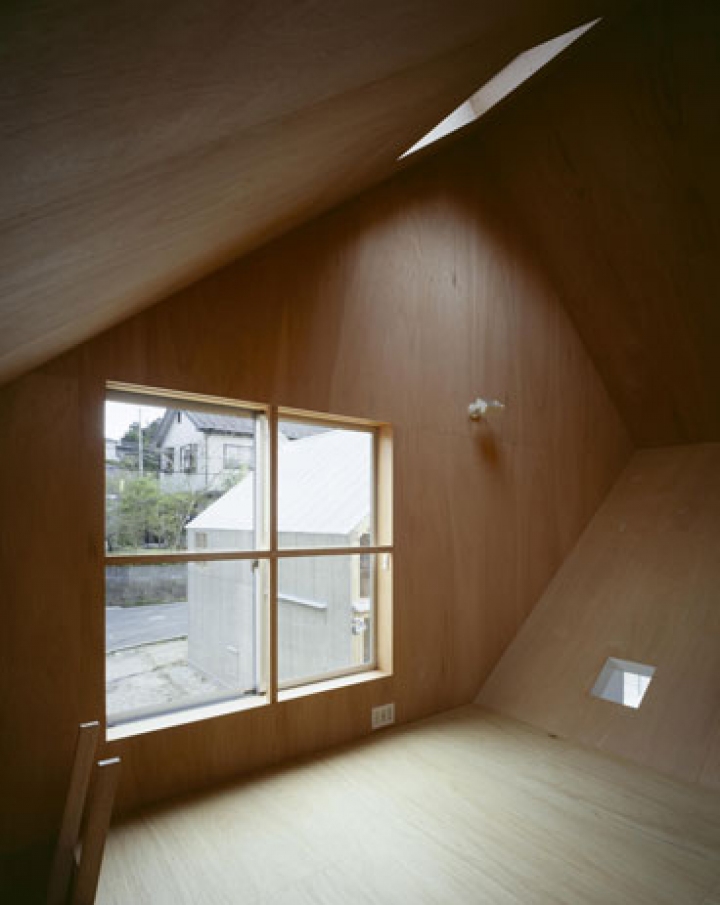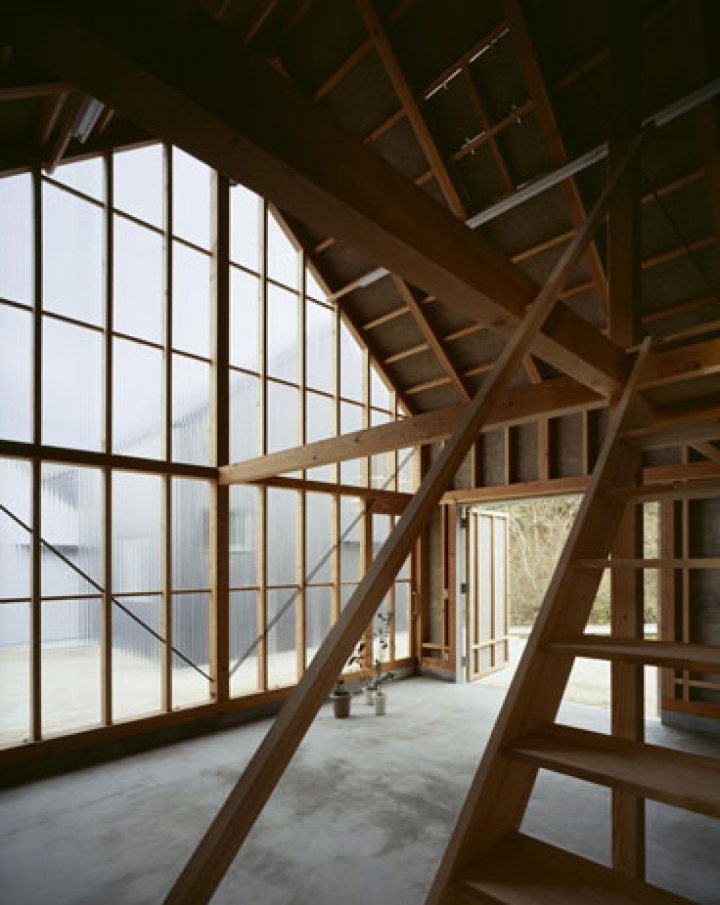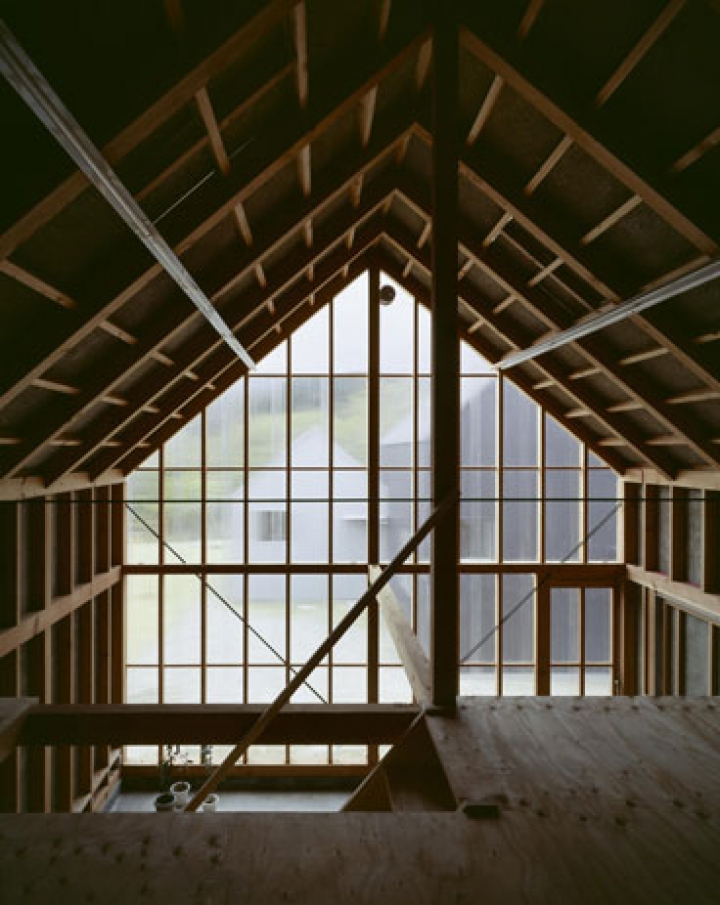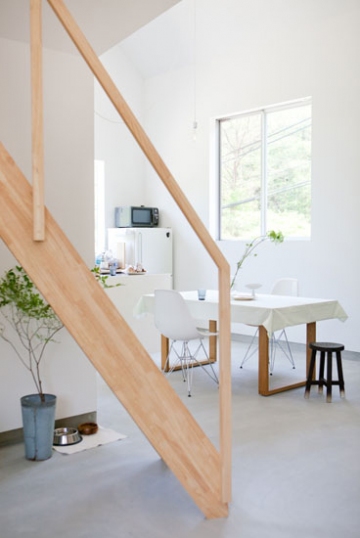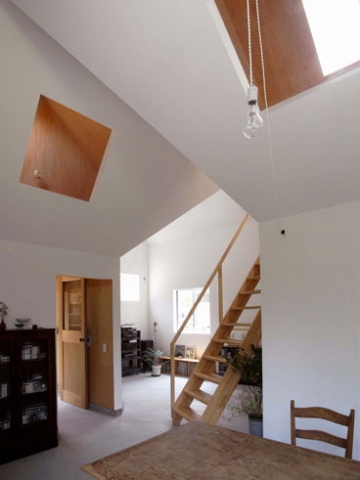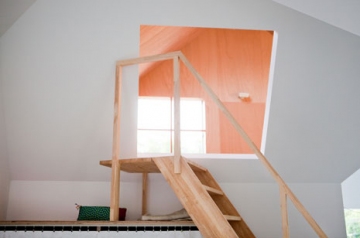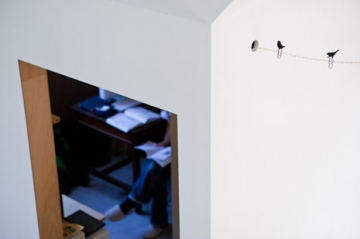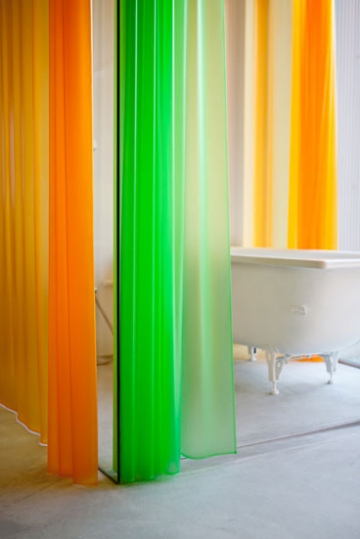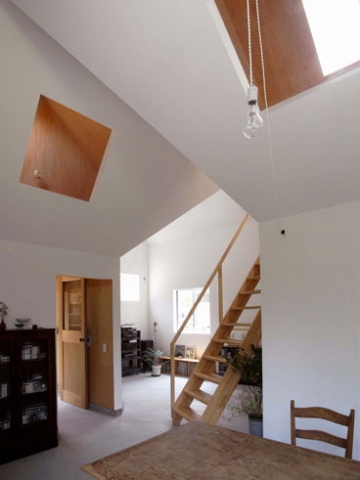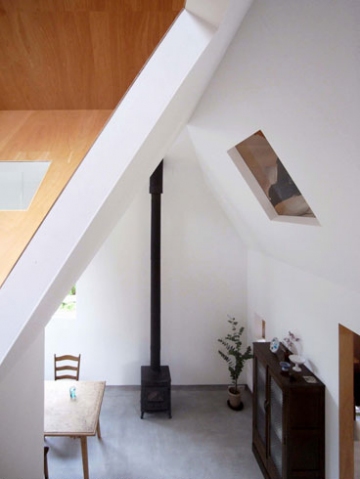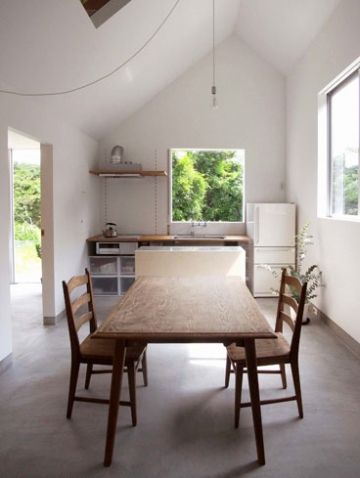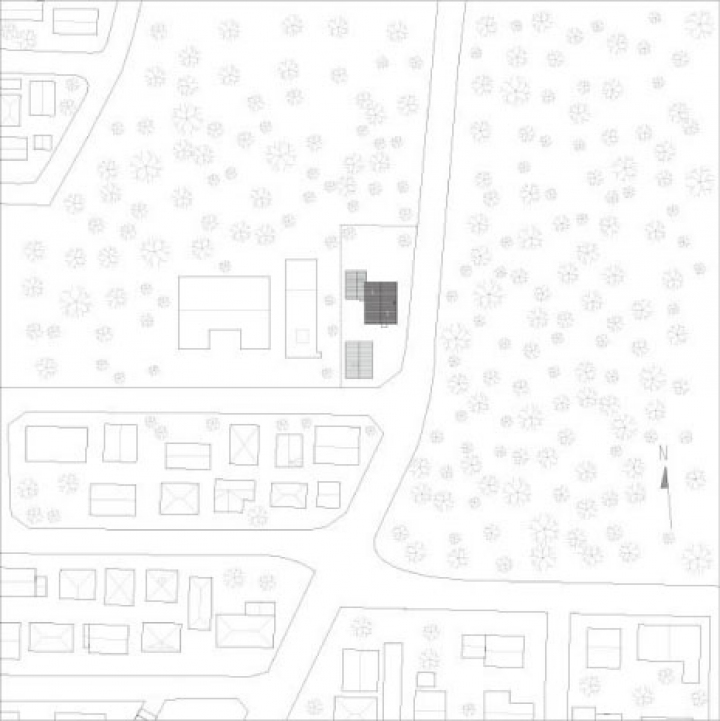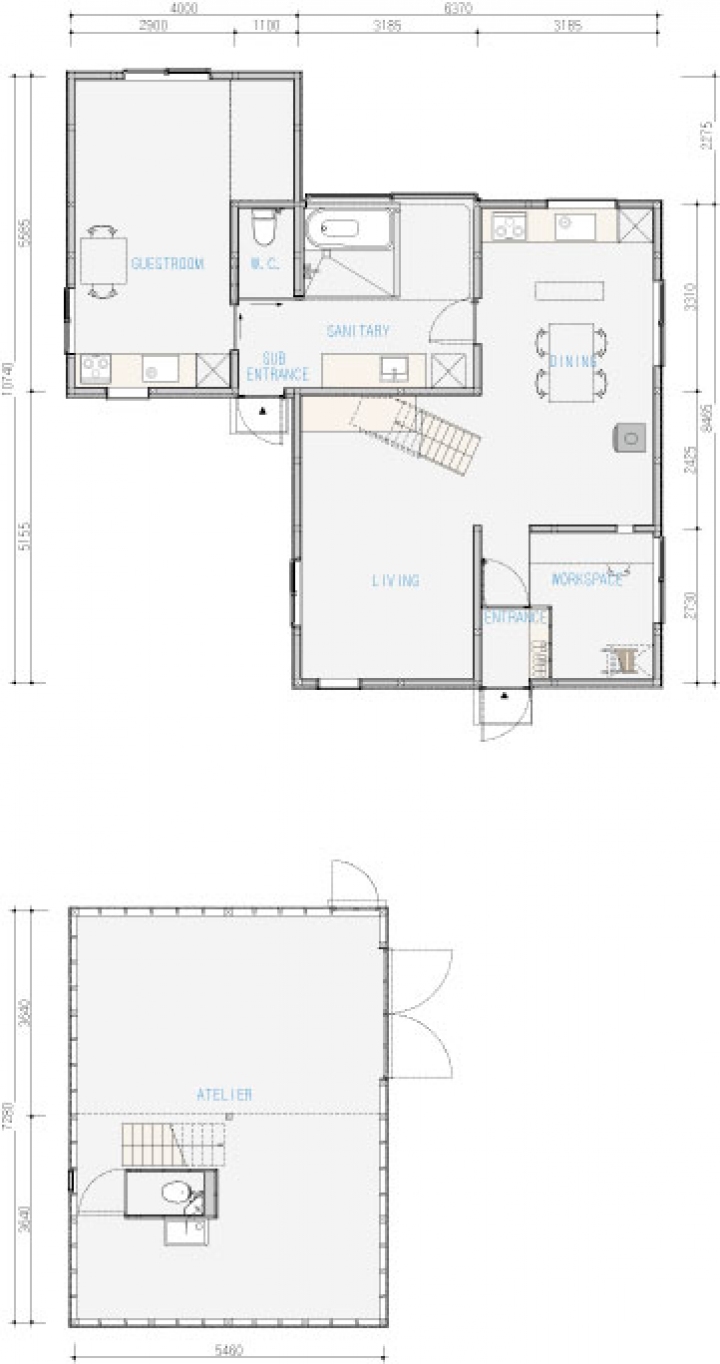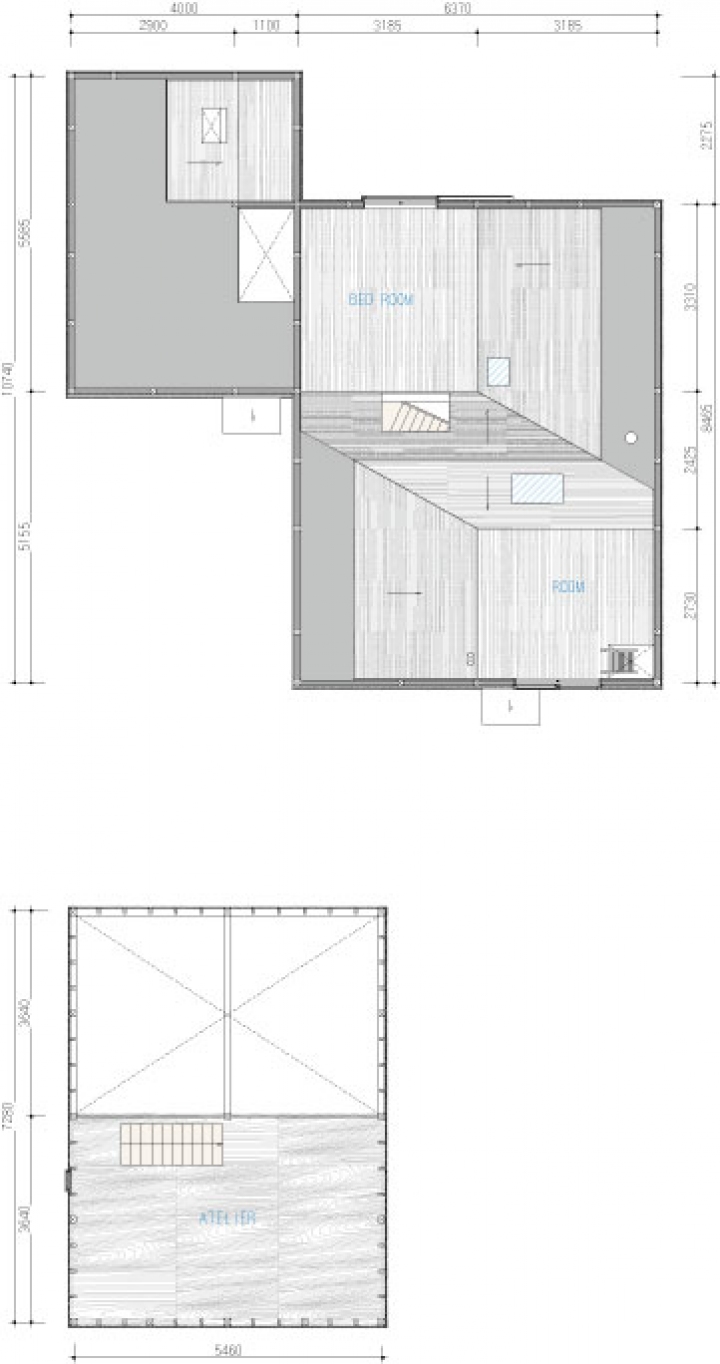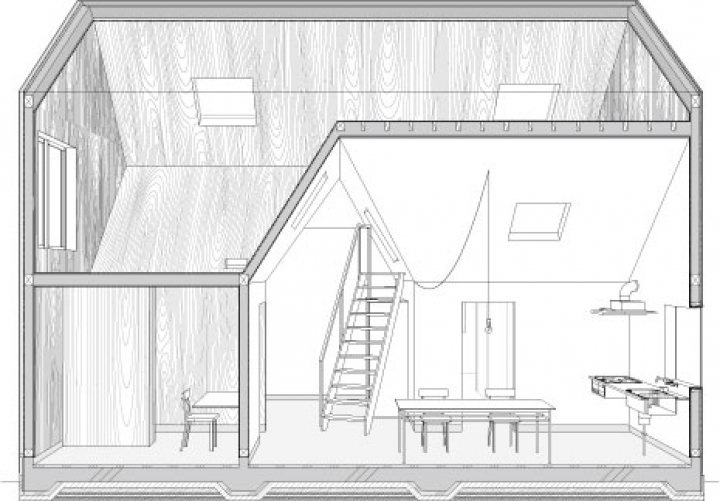 Photo: Satoshi Shigeta