Urban Cactus / UCX Architects it has been modified: 2015-11-30 di
URBAN CACTUS, Designed by studio UCX ARCHITECTS (Ben Huygen and Jasper Jägers) is the result of an analysis commissioned by Vestia ROTTERDAM FEYENOORD / ESTRADE PROJECTEN leading to a possible development at the head of Binnenhaven.
URBAN CACTUS ingeniously presents an answer to the growing demand for high quality living space with excellent areas outside the city center.
The young population often leaves the city in search of more green residences, an outdoor area where they can have a barbecue, enjoy the sun, as well as a place where they can be themselves in total privacy.
Urban Cactus, which is part of the new Vuurplaat district, with its irregular shape articulated on 19 floors, allows for 98 residential units whose surfaces vary from 65 to 110 square meters. Two types of floors: one with 4 apartments per floor of larger size and other smaller ones of 6, in order to offer the most diverse types of users.
The ground floor has commercial space, access to housing, garages and warehouses. URBAN CACTUS is a versatile building whose final appearance is created by the universal model of outdoor spaces.
The originality of the tower lies in the unusual morphology, whose shape generated by the rotation of the individual levels resembles a cactus. "Urban Cactus - explain the authors of the project - is located on the end of this spine and belongs, as an object, more to the green than to the surrounding urban context".
Each floor is equipped with a jutting terrace where swimming pools and roof gardens will alternate emphasizing the association with a large urban plan.
The casing, fully glazed, allows residents a wide view of the outside landscape. The choice also use this material for the parapets will catch sight outside the green of each level.
Learn more click here.
Project: UCX Architects
Where: Rotterdam (Netherlands)
Year: 2006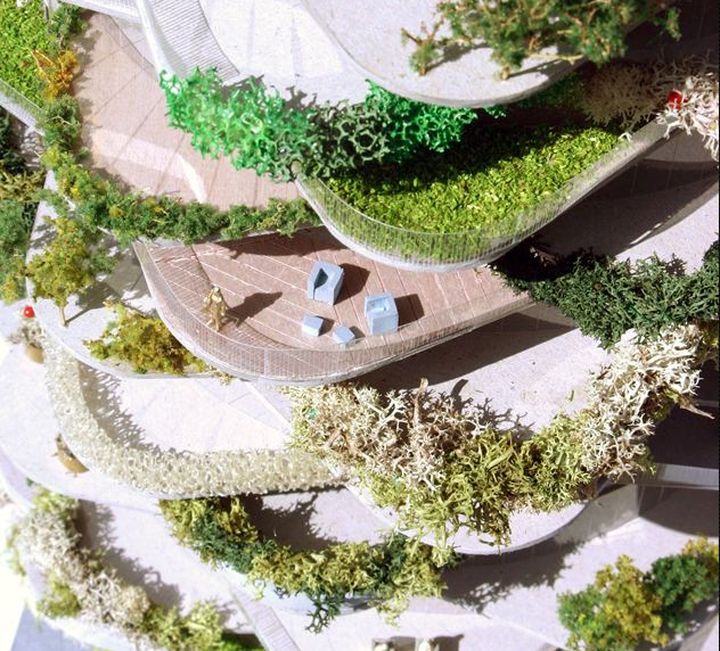 Photo: © UCX Architects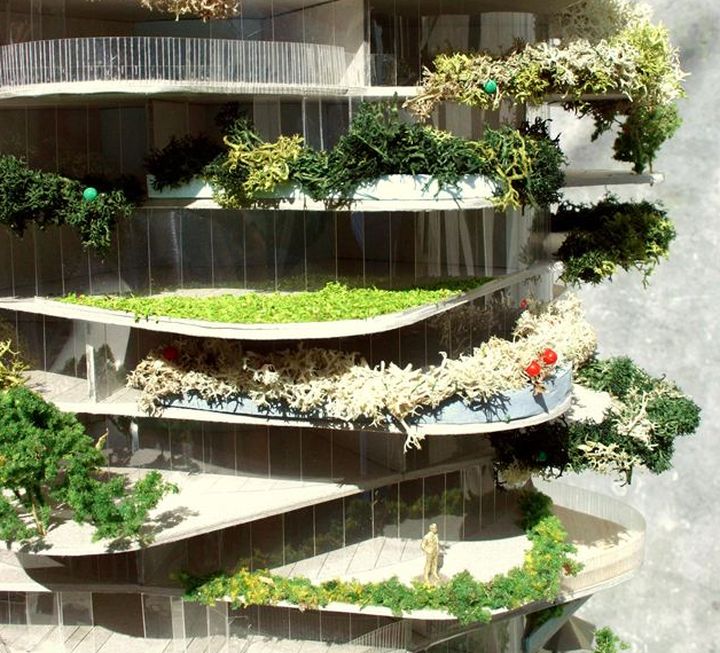 Photo: © UCX Architects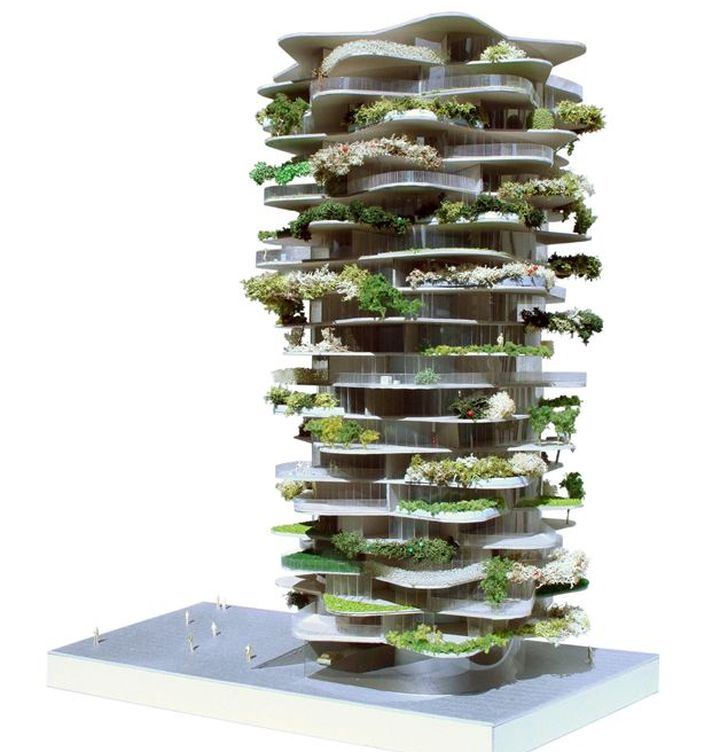 Photo: © UCX Architects