A restaurant that blends into the landscape of Bantang hot springs in Chaohu it has been modified: 2023-03-17 di
Bantang Hot Springs in Chaohu is a very popular tourist destination for wellness-seeking vacationers. Immersed in a breathtaking context, the "Spring Feast" restaurant designed by Ippolito Fleitz Group translates the natural landscape into a dynamic experiential space. The unique selling point of the restaurant is the water from these famous springs, used in the preparation of the dishes and served as drinking water. Fluid shapes derived from the flow of water characterize this large bright space, creating the ideal setting for an unforgettable culinary experience.
The organically curved form of the architecture, which from the outside makes the building look like a natural continuation of the landscape, has been carried inside. Cavernous niches have been created here and there that recall the inside of a mountain and the source of thermal water.
As in the historical testimony, the particular dynamism of the space arises from the interaction of two elements: nature and culture. Through the large window, food and culinary encounters as cultural experiences enter into dialogue with the natural environment of hills and water.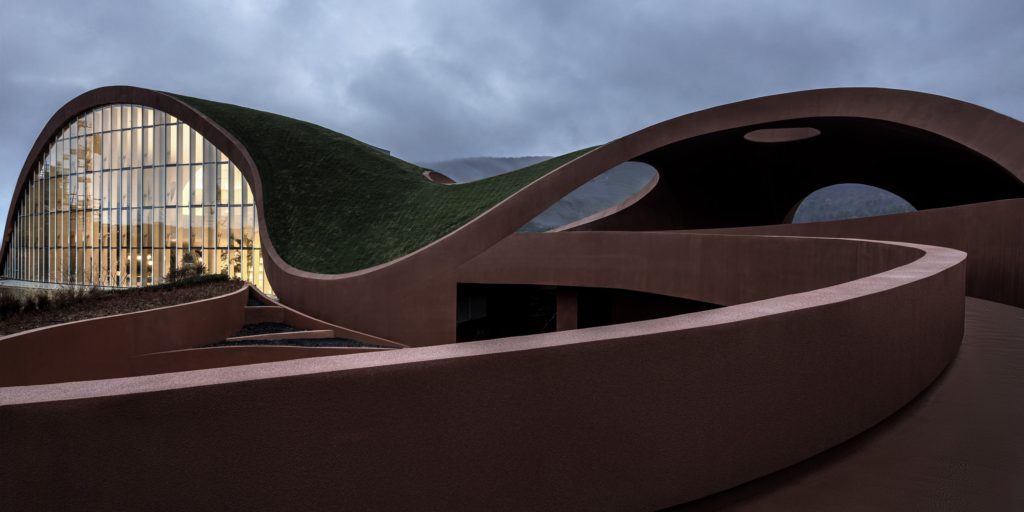 project info
Company/Firm: Ippolito Fleitz Group – Identity Architects
Lead Designers: Peter Hippolytus
Other Designer(s): Ruth Calimlim, Kenny Chou, Halil Dogan, Dora Latkoczy, Frank Wang, Yan Yu, Dirk Zschunke
Photo Credit: One Thousand Degrees IMAGE
Project date: 31.01.2022
Architect: Change Architects
Interior Designers: Ippolito Fleitz Group – Identity Architects