Triptyque Architecture, Harmonia_57 it has been modified: 2010-12-10 di
Designed by Triptyque and nicknamed Harmonia 57, this office building and artists' studio is nestled in a creative neighborhood on the west side of São Paulo. Two volumes make up the building, which is covered with a porous concrete skin with pockets to house the plants. A complex water recycling network collects rainwater and gray water for use in irrigation and sanitation, while a green roof helps minimize rainwater runoff.
The facade of the building is covered by a network of tubes with nebulizers for irrigation of the vegetation. The pipe network is integrated into the architecture as an aesthetic and functional feature, for example, water pipes are used as handrails along the stairs.
The green wall is like a skin that serves to isolate the interior and reduce noise. The plants were chosen on the basis of both their aesthetics and growth capacity, some to provide shade, while others crawl across the building's surface providing a moist layer for other plants.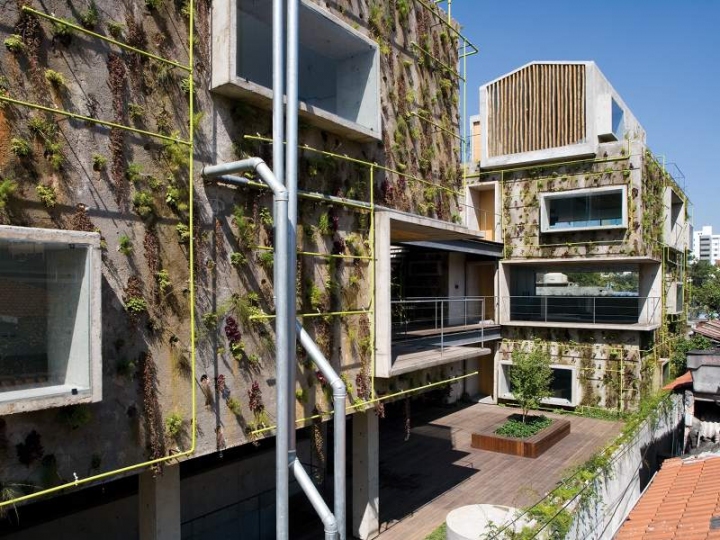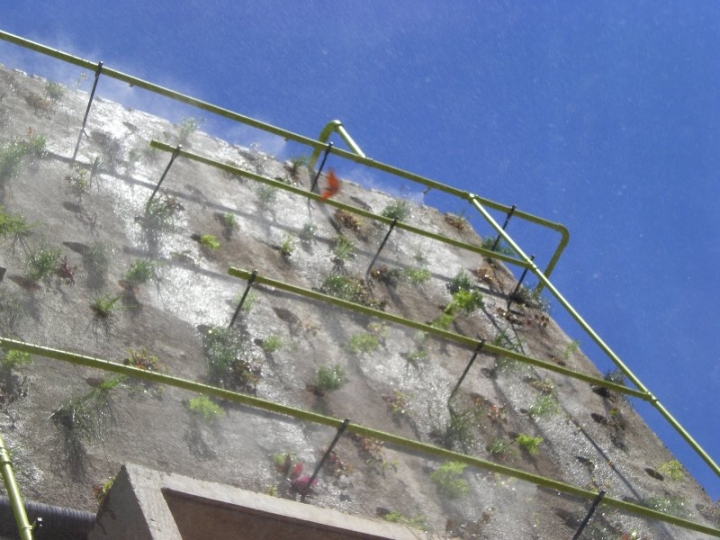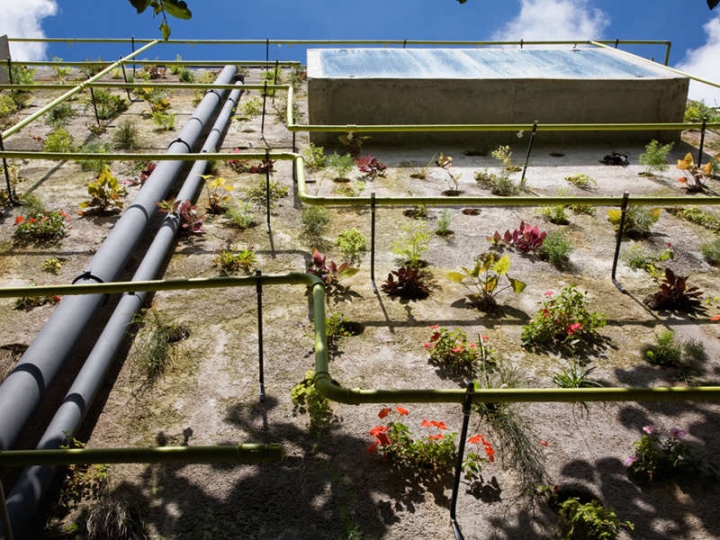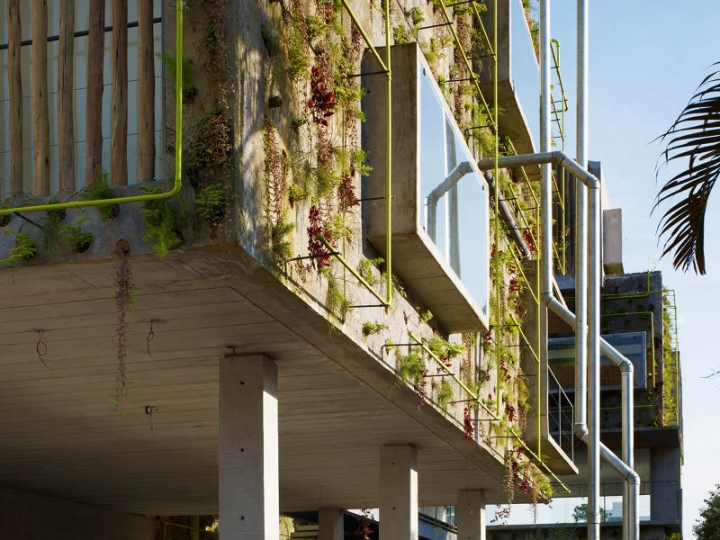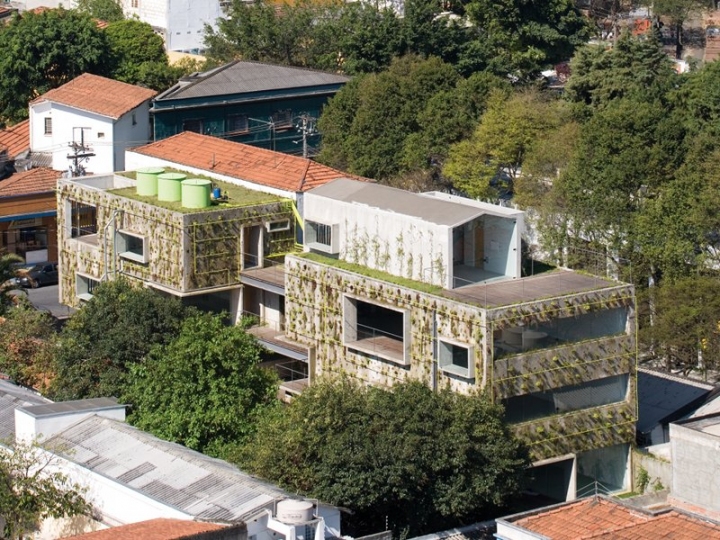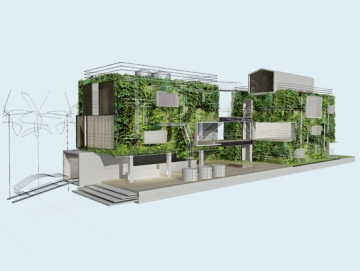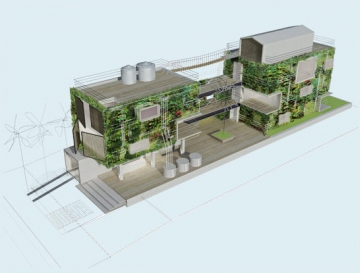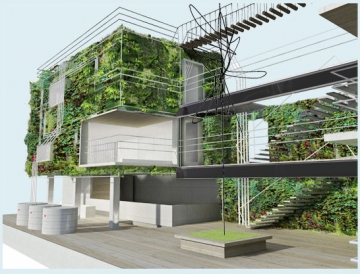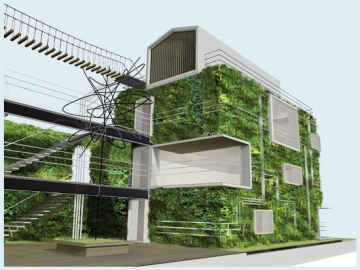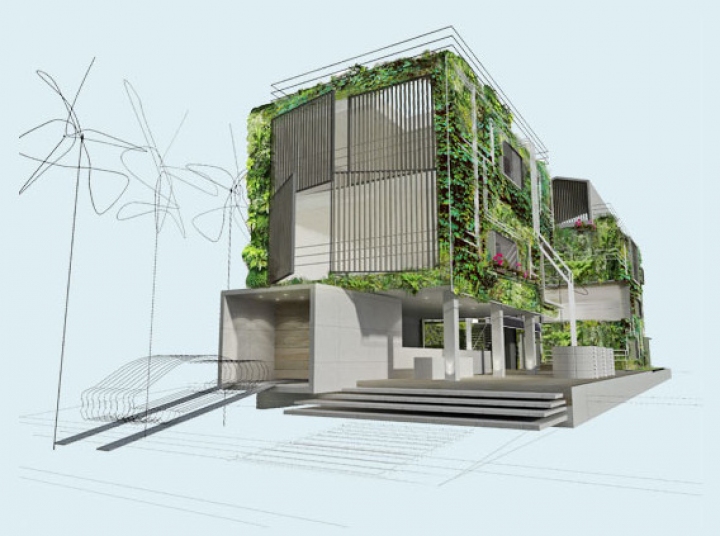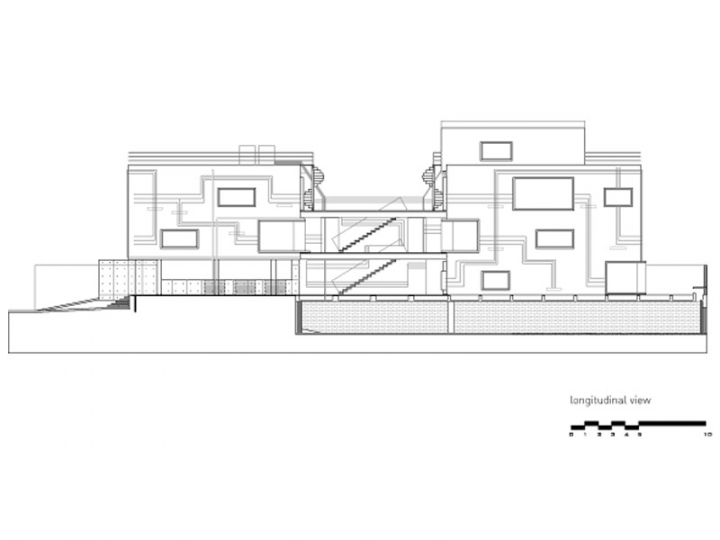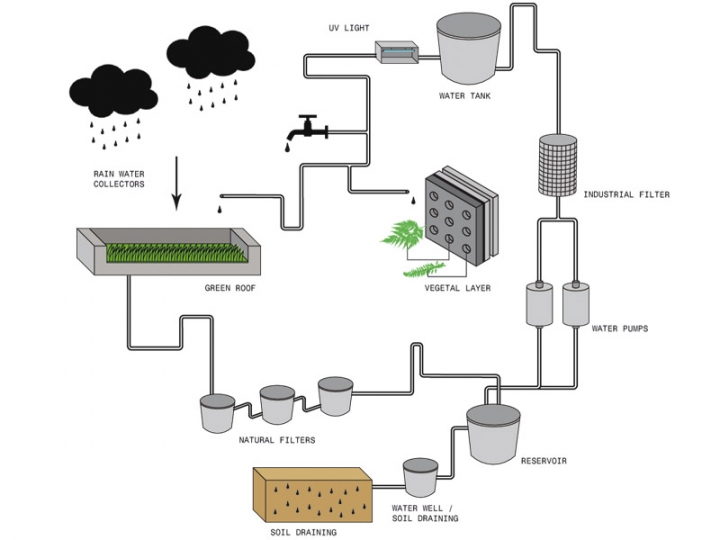 Sitography: Triptyque Architecture, Inhabitat