Renovation of an apartment from the early 70s, inStone – Atelier DRK it has been modified: 2023-02-21 di
The apartment from the early 70s, was poorly characterized, too compartmentalized and with very little natural light. The challenge was to bring a contemporary language while ensuring the comfort of modern life under controlled costs. Severely limited by the available space, the highly detailed work of dismantling partition walls and creating new lead spaces resulted in a new distribution and smoother transition between rooms.
The discovery of structural stone walls and the impossibility of their removal has led to a new problem. Keeping the stone visible turned the problem into a solution, highlighting the character of the space as well as its uniqueness and exclusivity. Exploration of the idea of ​​evolutionary and adaptable architecture, incorporating flexibility in planning and design, has resulted in concepts suited to different space appropriation needs, allowing the use of a corridor as an office or transforming a reading area into a room for the guests.
The extreme care in the use of light as a modeling element of the space, combined with the selection of natural finishes, highlights the stone, ensuring the elegance and distinction of the different rooms, making the experience of this space absolutely distinctive.
In this project, the choice of materials was essential to guarantee the elegance and functionality of the house. Oak wood floors and stone wall coverings have been chosen, creating a welcoming yet contemporary atmosphere. The decision to use natural and durable materials, in addition to giving the design a distinctive character, also ensures the longevity of the house and its resistance to wear.
To optimize the available space, innovative solutions have been used such as the creation of movable walls and multi-functional elements. For example, a reading area has been designed which, when necessary, can be transformed into a guest room, thanks to the use of a sliding wall. In this way, it is possible to make the most of the available space, without having to give up comfort and functionality.
In addition, the interior design has been carefully designed to enhance the architecture of the apartment and create a unique experience for the residents. Furnishings with an essential design but with a great aesthetic impact have been chosen, which contribute to creating a modern and refined atmosphere. The decorative elements, such as paintings and lamps, have been carefully selected to create a harmonious and welcoming environment.
Ultimately, this project demonstrates how the use of adaptable and flexible architectural solutions, combined with a careful choice of materials and interior design, even starting from an early 70s apartment, can guarantee the creation of contemporary living spaces , able to meet the needs of residents in a personalized and versatile way.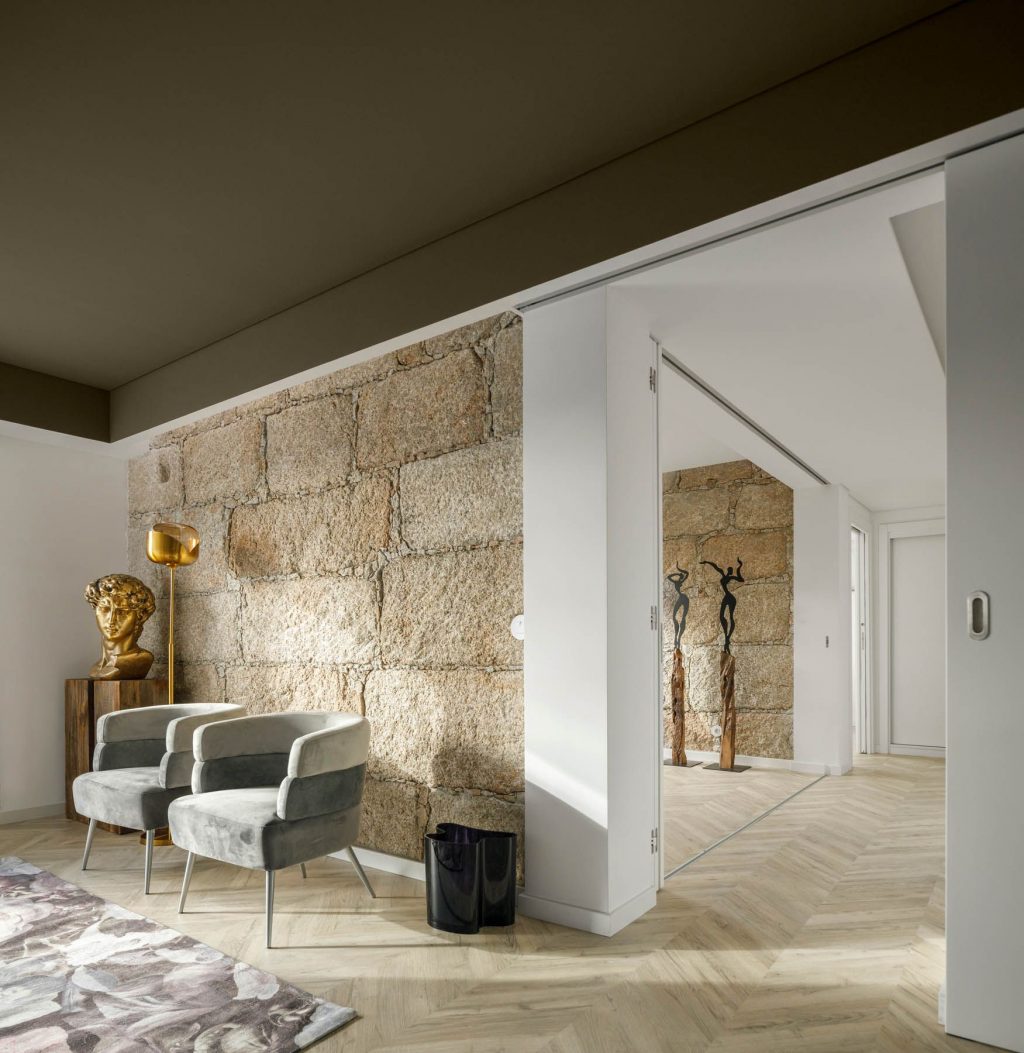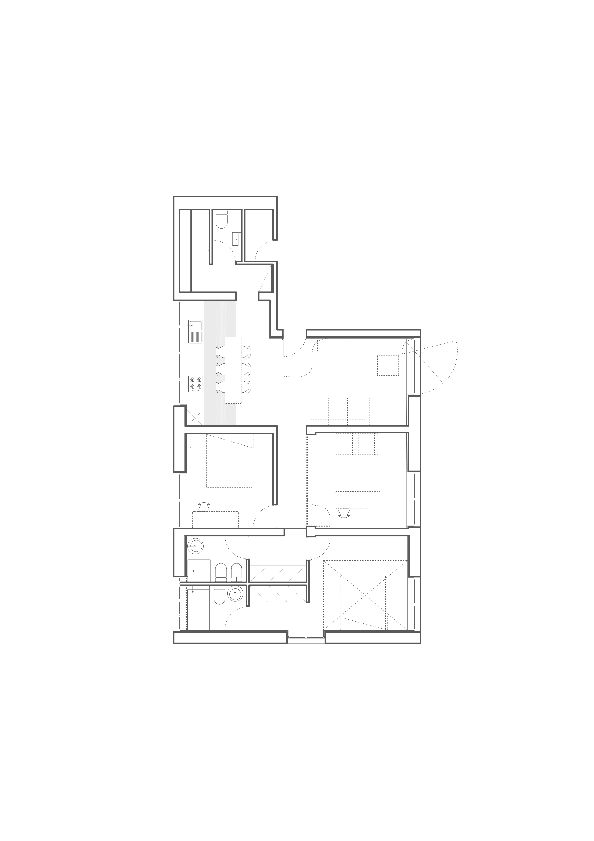 project info
Project name: inStone
Architecture Office: DRK workshop
Main Architect: Diogo Almeida
Website: www.drk.pt
E-mail: atelier@drk.pt
Facebook: www.facebook.com/atelier.DRK
Instagram: www.instagram.com/drk.atelier
Location: Look – Portugal
Year of conclusion : 2020
total area: 90m2
Architectural photographer: Ivo Tavares Studio
Website: www.ivotavares.net
Facebook: www.facebook.com/ivotavaresstudio
Instagram: www.instagram.com/ivotavaresstudio