Patricia Urquiola transforms the water of the Spa into… gold for the FOUR SEASONS HOTEL it has been modified: ‭2014-04-01 di
Housed inside a century convent il Four Seasons Hotel Milano has been for twenty years one of the most exclusive hotels in the center of Milan between Montenapoleone and Via della Spiga.
for new area SPA the design team led by Spanish designer Patricia Urquiola chose showers and faucets Hansgrohe.
The line of taps just signed by the designer for the brand AXOR -Axor Urquiola- characterized by particularly ergonomic grips connected in a harmonious way to the mixing body as from a "budding"… it was customized for the Four Season by a special finish in brushed gold.
Un detail that embellishes and together heats spaces designed for relaxation thanks to the Axor Manufaktur service which allows designers the maximum customization of each line of taps and showers. It is therefore possible to request structural modifications such as different heights for the mixer body as well as serigraphs with brands or numbers and special finishes. A service that Hansgrohe thought for the major projectsNo public sphere or hotel facilities but available Also on individual projects.
Even for the showers, Always in finish brushed gold -especially important in the SPA- Patricia Urquiola designed each corner using the special modules (12x12cm) Axor ShowerCollection developed by the company together with Philippe Starck with different functions: showers, taps, switch, speaker, shelf. Spectacular overhead ShowerHeaven: almost one square meter of a rain shower o single super energizing central drop; and Raindance Rainfall designed to produce a single blade of water or a more lashing waterfall divided into several jets.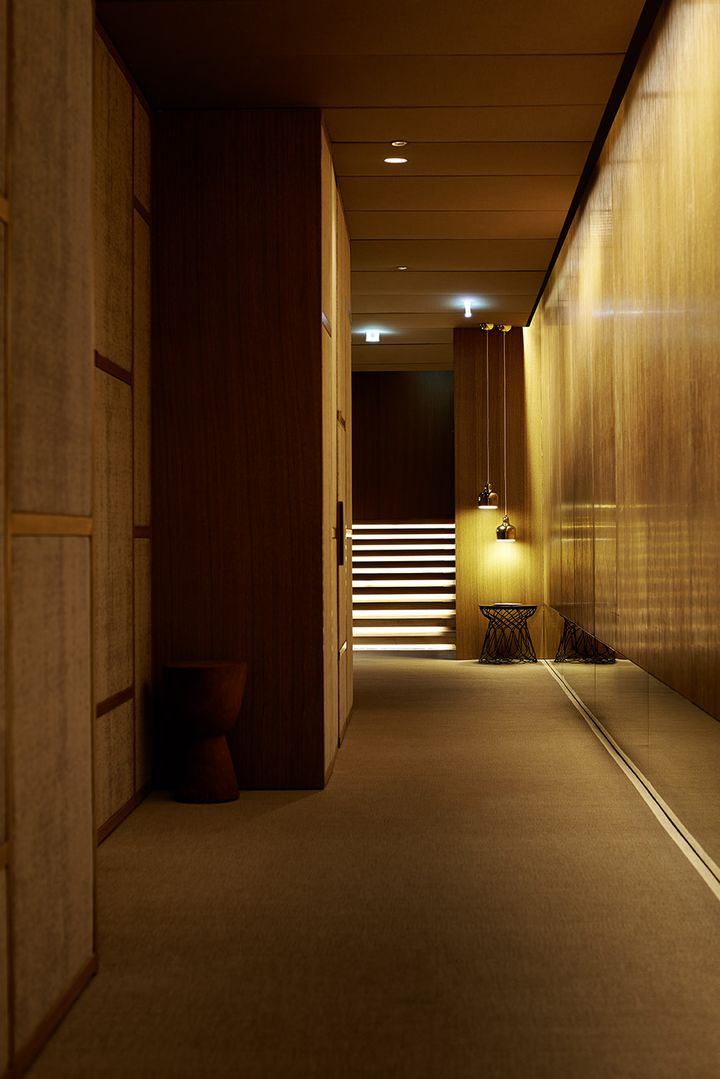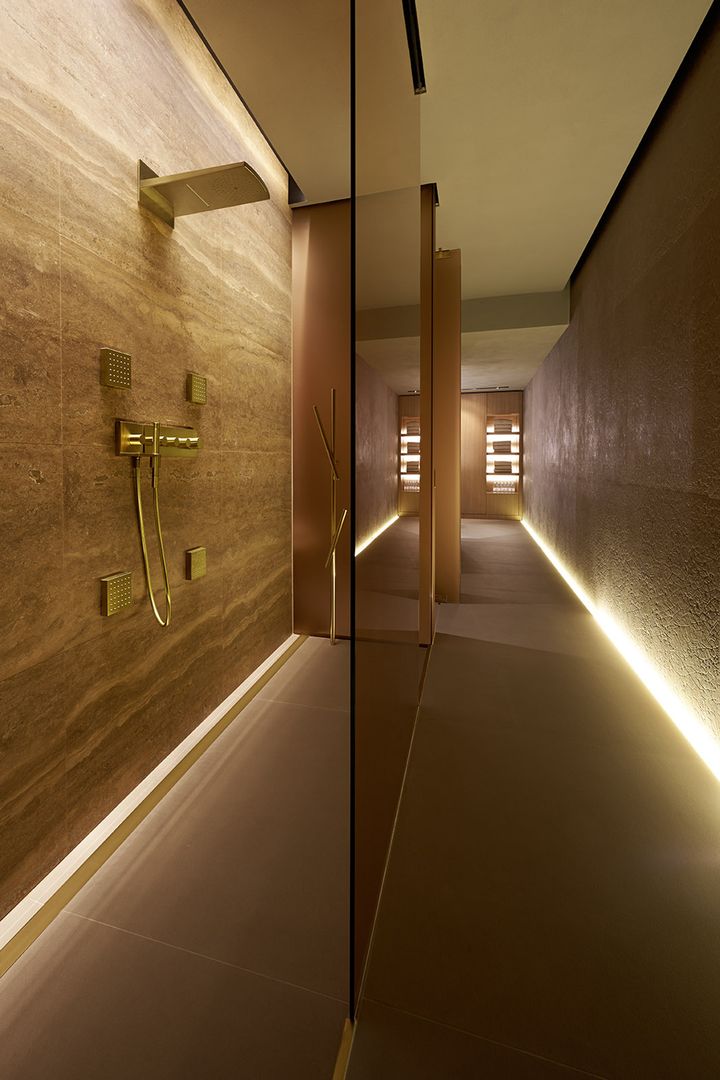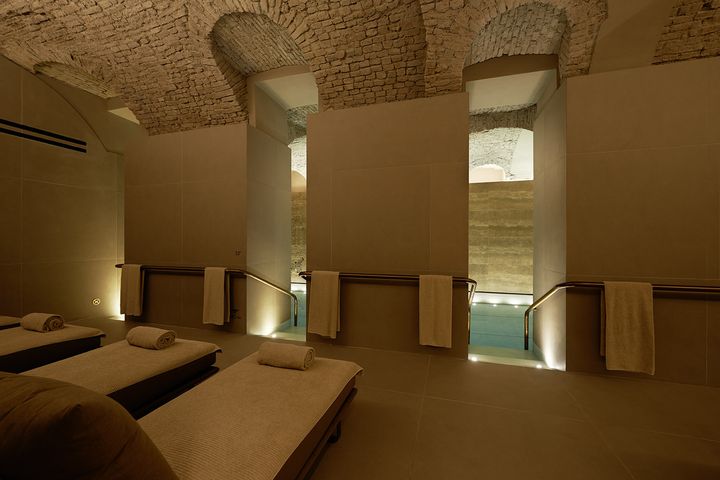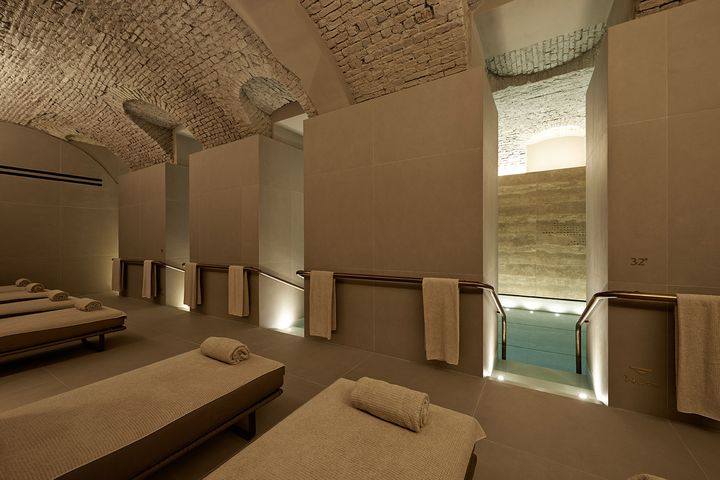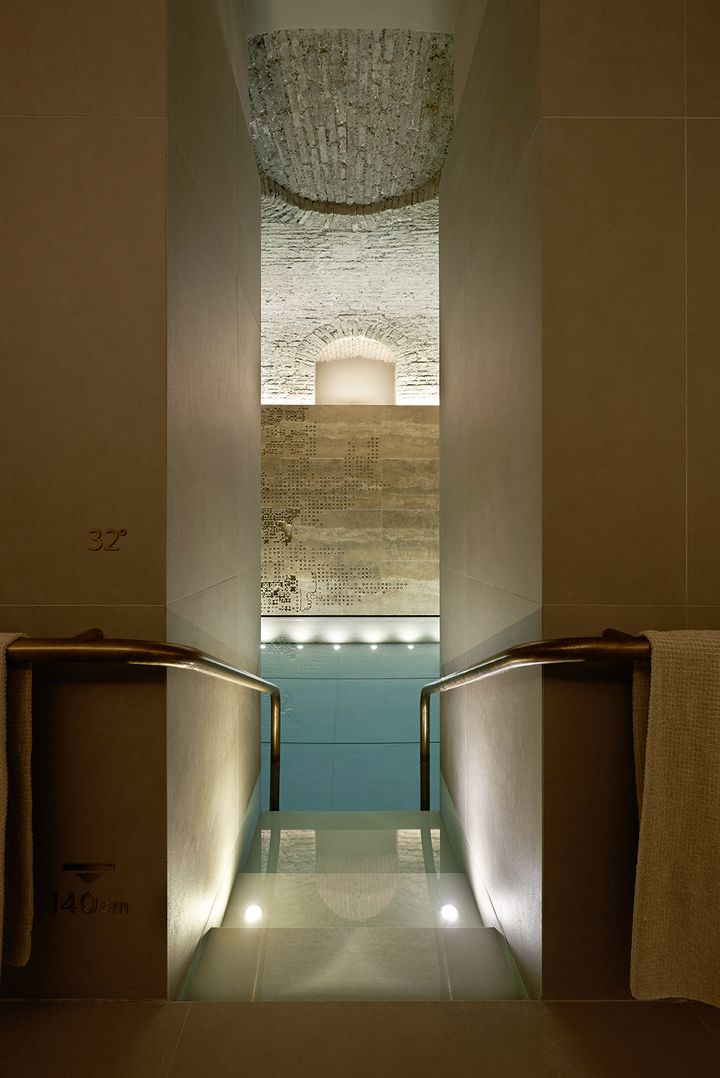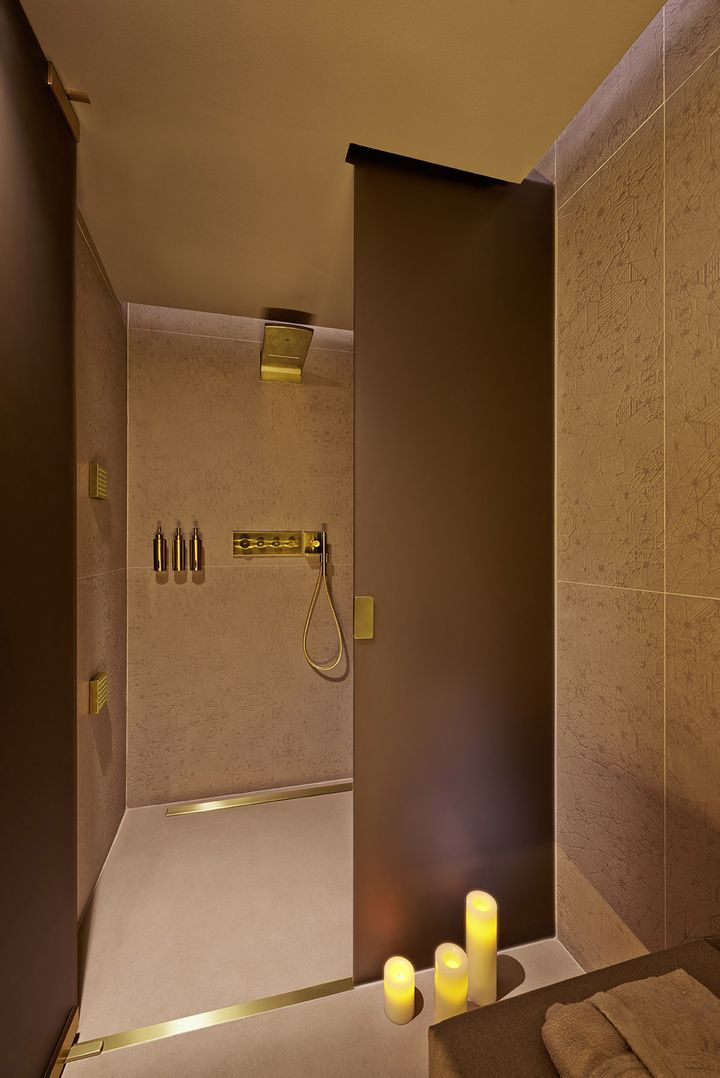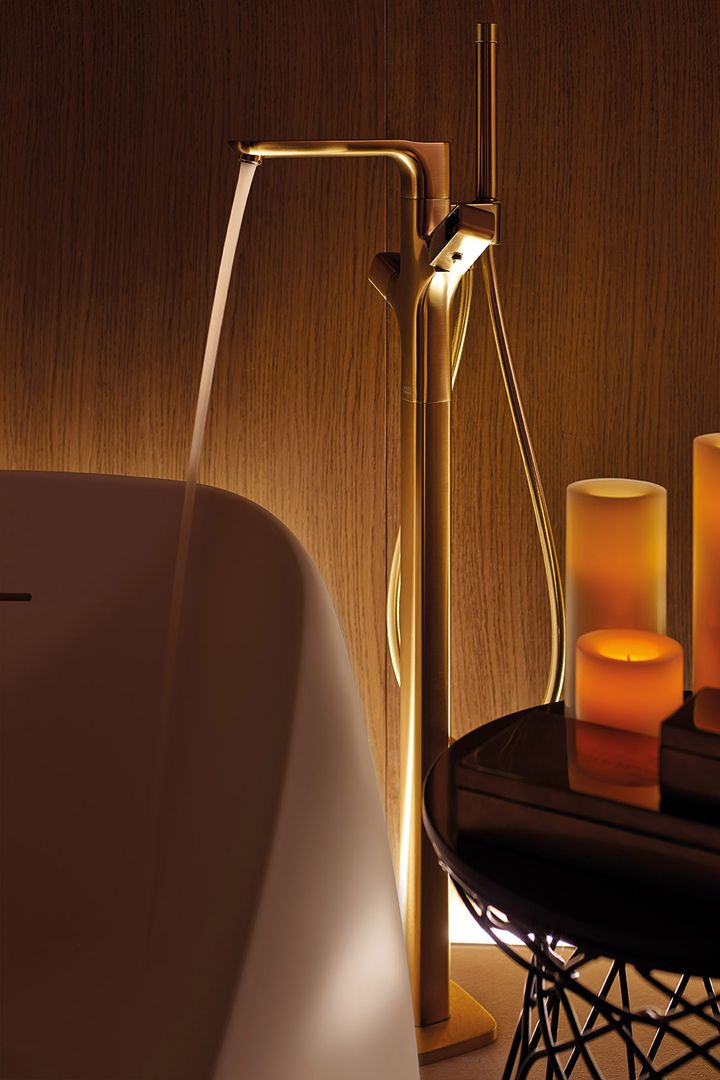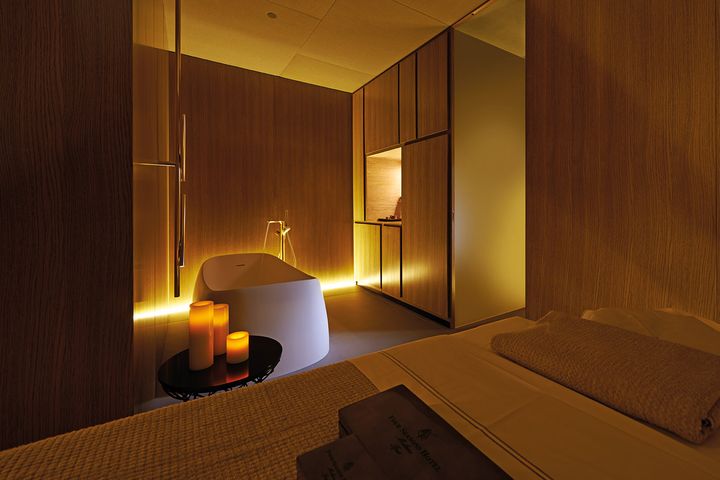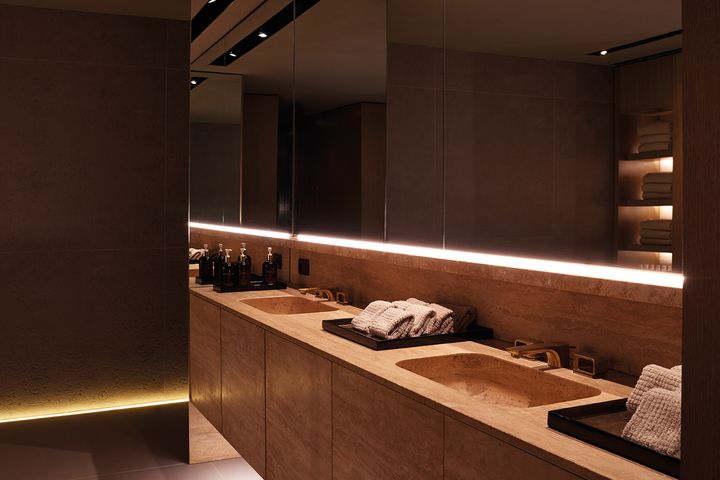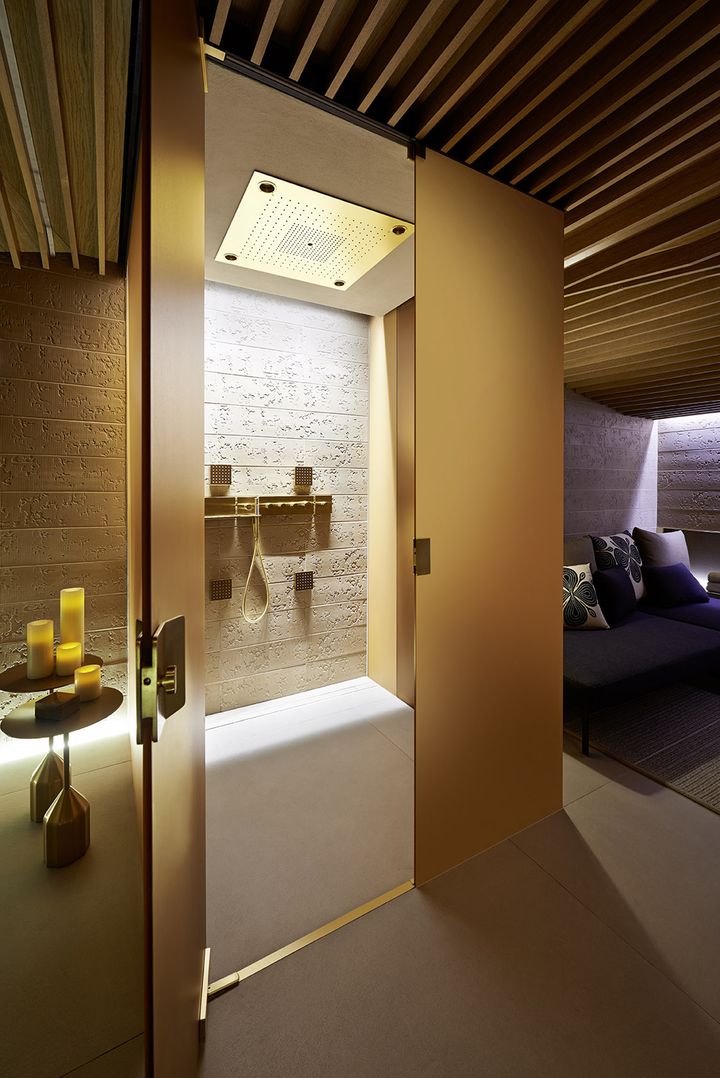 For more information please visit the following link