MVRDV Green Villa, a building for residences and offices covered with green in large vases it has been modified: ‭2019-09-03 di
MVRDV, leader in the field of architectural design able to safeguard functionality, innovation and aesthetic sense, impresses the true lovers of design thanks to the realization of the project of Green Villa, a building specially set up to accommodate different people residences totally immersed in greenery.
The operational launch of the project takes place after a careful and punctual analysis work, carried out with enthusiasm and determination by the professionals of the changing world, who every day experiment with intuitive ways and parameters to create a boundless balance between novelty, urban planning and architecture of the new millennium.
Structure, project and main mission of the construction of the Green Villa
According to what is learned from verified sources, the construction of the Green Villa should start in 2020 and actively engage various protagonists in the urban development of cities, safeguarding design and promoting new use techniques capable of upsetting the way of understanding the concept of research.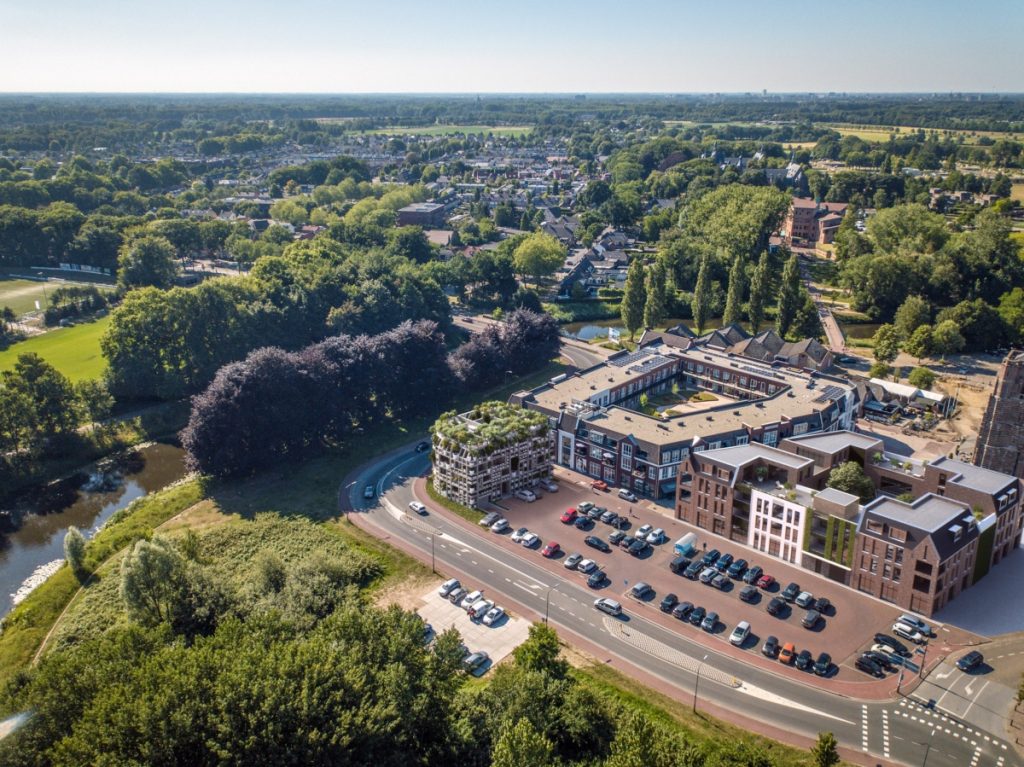 MVRDV architects have designed Green Villa together with Van Boven Architecten who developed and initiated the project and which currently shows great interest in carrying out the construction of an innovative and useful structure from every point of view.
The extreme functionality of the villa is dictated by the simple fact that it can accommodate a real residential complex surrounded by greenery.
In fact, the building will house at least 5 families (who will occupy as many apartments), several offices occupied by a real estate professional and a large underground parking that extends over its entire surface in an optimal manner.
Plants, flowers and respect for the environment
The Green Villa follows a totally different structure from the other buildings in the surrounding area and the motivation for this choice cannot be considered the result of chance, but part of a research on buildings without a facade and on the theme of greening, as stated by Winy Maas, partner founder of MVRDV .
Plants, bushes and trees will be placed on pots of different sizes positioned on the various levels of the building.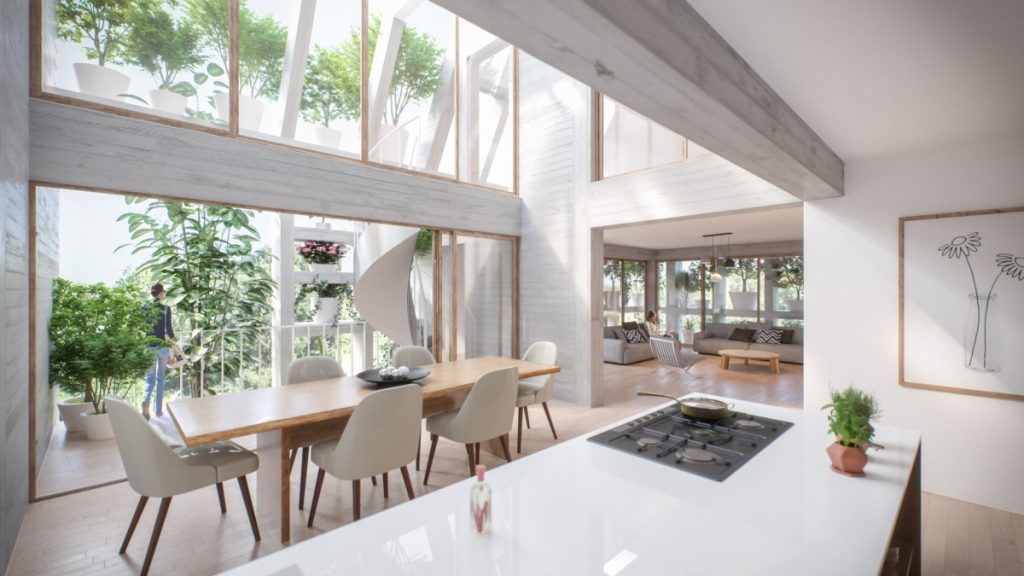 Van Boven Architecten, as well as the vast majority of the components of MVRDV architects, knows in depth what it means to respect and protect the environment. A varied range of plants, flowers and other floral elements with a strong decorative impact will complete the wonderful picture of what can be considered as a true architectural work of art.