Microclimate, minimalism and cultural references are the architectural philosophy of 23o5 Studio for Quiin House 2 it has been modified: 2023-03-07 di
23o5 Studio is an architecture firm based in HCMC, Vietnam known for its attention to detail, customization and user experience. One of the most recent projects, Quiin House 2, was built in a densely populated residential area in China, surrounded by three- and four-story buildings. The design of the space is based on a careful analysis of the microclimatic conditions, ensuring proper ventilation and lighting for the activities that take place inside. In such a small area, creating a structure that fulfills all the required functions but also has a certain personality and difference from its neighbors is a complex challenge. Transparency and minimalism have been used with great care to ensure a seamless and comfortable flow of activities. The Chinese cultural reference is reflected in some furnishings and in the softness of the arches, elements that are constantly repeated throughout the space.
The light has been arranged slowly, according to the zones that directly influence and separate the space into components of light, material, silence and temperature, giving the scene a sense of peace and familiarity with the environment. The atmosphere recalls the traditional spaces of Asian homes, creating an atmosphere of tranquility that invites reflection and contact with oneself.
23o5 Studio is an architecture firm based in HCMC, Vietnam. With a diversity of designs, 23o5 Studio creates interesting, comfortable and personalized experiences for users. In the process of architectural creation, 23o5 Studio observes and applies familiar elements of local architecture. The philosophy that promotes peace and silence creates architectural spaces that have a better connection between man with nature and with himself.
The studio has won several prestigious awards, including the Architecture MasterPrize (AMP) 2021 for the "Red Cave" and the "Quê", the LOOP Design Awards 2021 for the "Red Cave", the WA Awards 38th cycle for the " Hut", the Dezeen Awards 2021 for the "Pink House", the Vietnam Green Architecture Prize 2019 and 2020 for the "Nhà Tường Vàng", and the Top 10 House 2018 for the "Hut".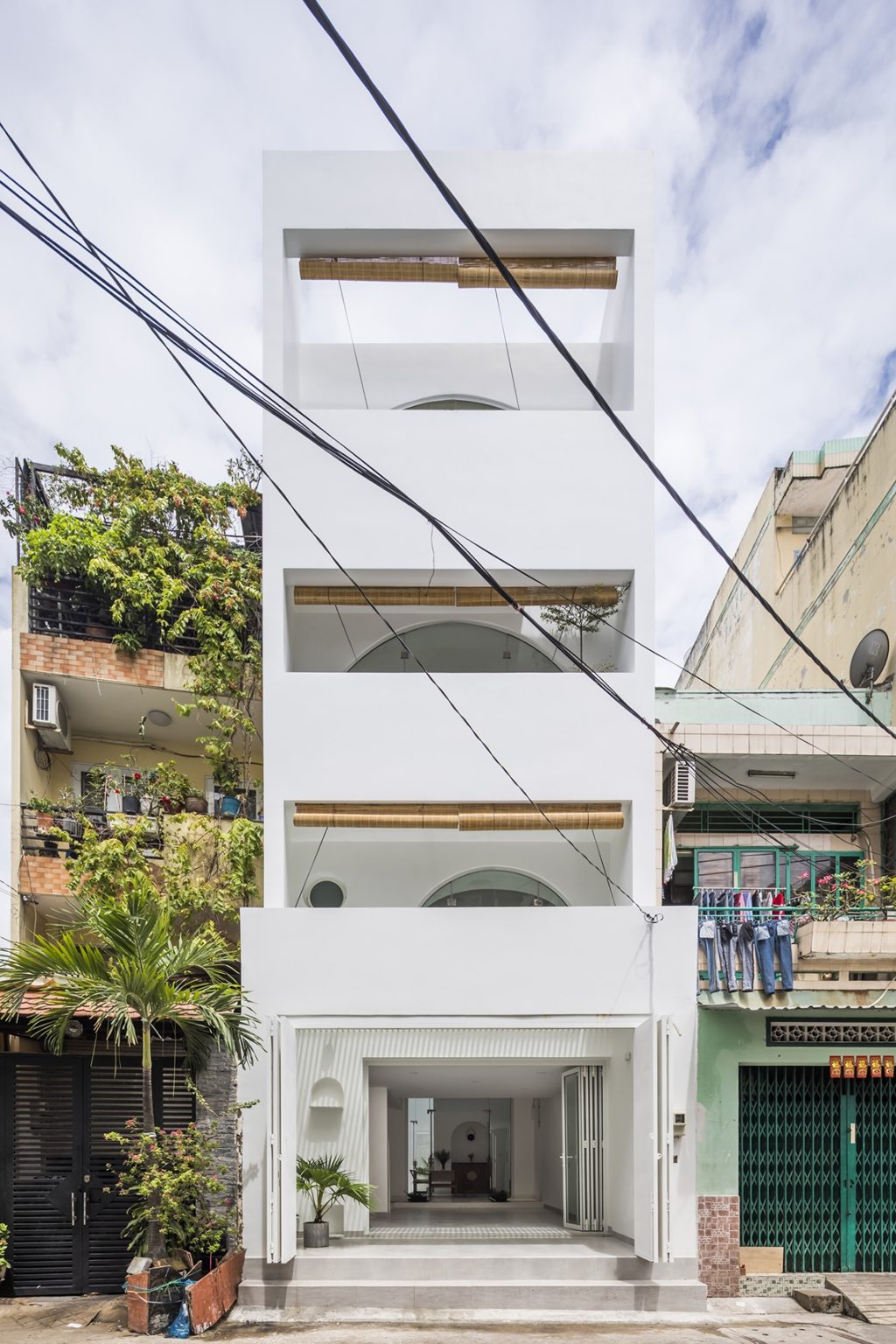 project info
Company/Firm: 23o5 Study
Lead Designers: Ngo Viet Khanh Duy
Other Designer(s): Hue Tran, Vo Thanh Linh
Photo Credit: Hiroyuki oki
Location: District 11, Ho Chi Minh City , Viet Nam
Project date: 2019
Architect: Vu Thanh Sang
Interior Designers: Vo Thanh Linh