Lucio Serpagli / Private House in Borgo Val di Taro it has been modified: 2012-04-27 di
The new building is located on the edge of the recent development of the town of Borgo Val di Taro, in a large residential area in the course of urbanization. The settlement, entered in the geography of the mountains of Val di Taro, is presented as a nucleus enclosed within a natural basin surrounded by the Apennine mountain profiles.
The home search and create new visual relationships with the urban context of the mountain capital.
The cubic volume of the house and allow compact architecture of the house a visual autonomy than the mountainous topography of the site in which it is inserted; the patio located on the ground floor, around which are the kitchen and the living room, breaks the compactness of the building giving light and air environments.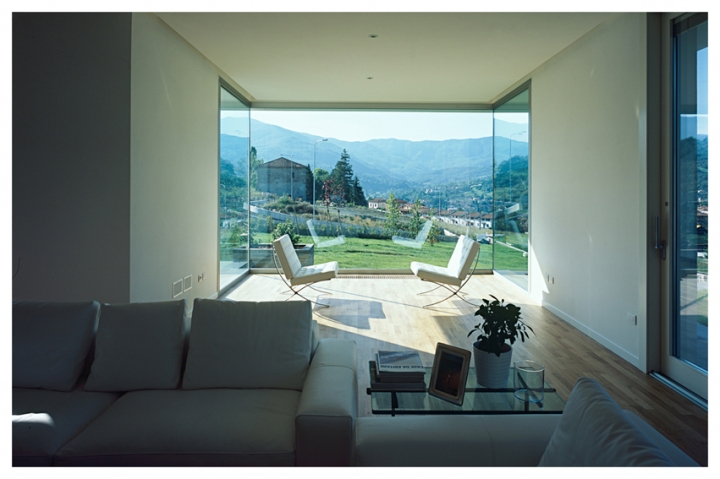 The square and its geometric variations, its half and its multiples are the basis and the original form of the project from the point of view of the conformation planimetric. The interior layout of the house is organized on three levels including a basement and used to service areas (basement, garage and ancillary rooms). The ground floor is presented as a single, separated by walls that divide the space rather than trying to define areas allocated to activities (the living room, the kitchen, the entrance and the study). The first floor of the house is intended for the bedrooms.
The outdoor area is projected inside the house through the large windows of the patio allowing the surrounding landscape to project themselves inside the house.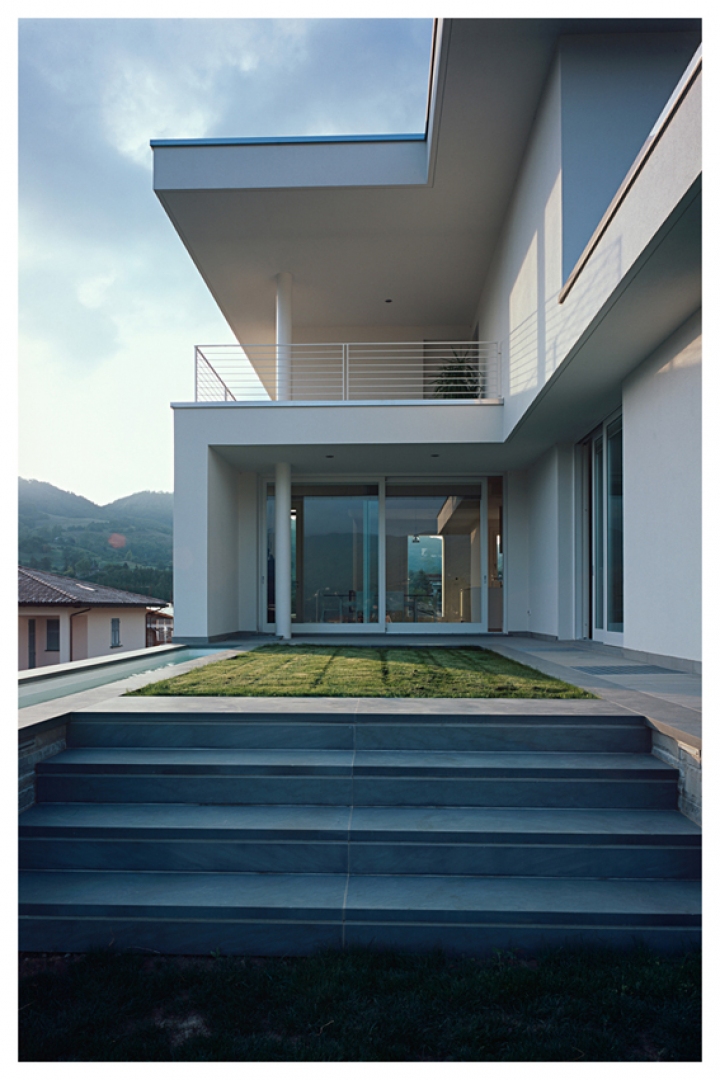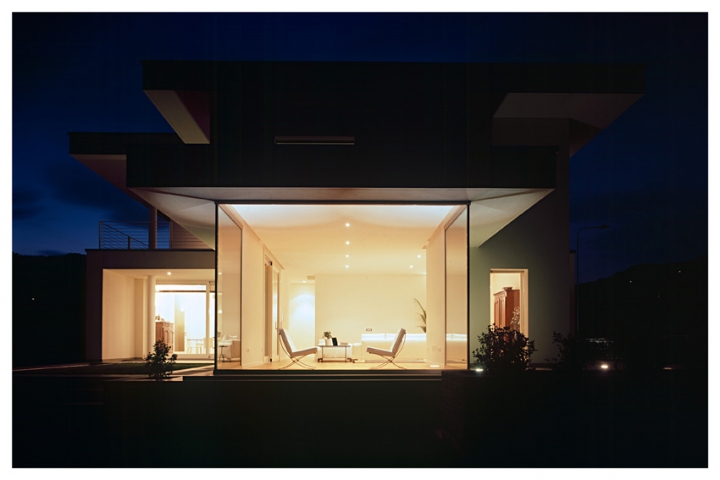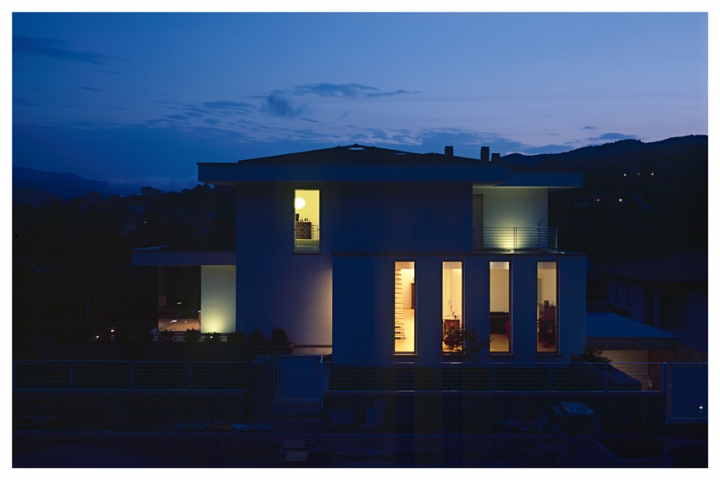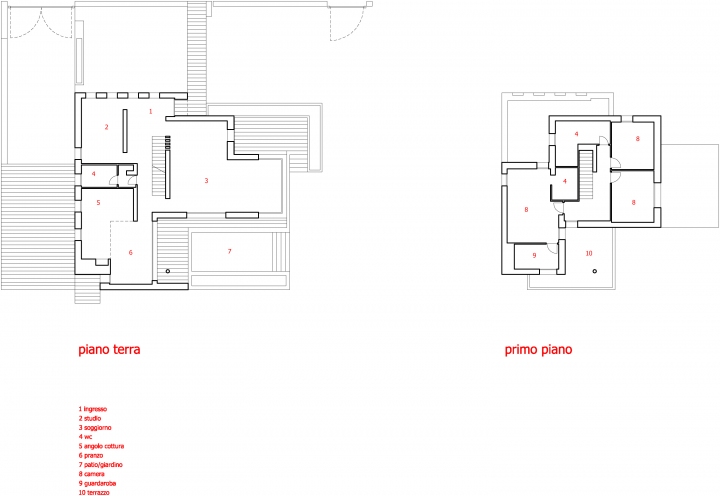 Private House, Borgo Val di Taro (Parma)
Construction: 2007
Project: Lucio Serpagli with: Romano Giliotti;
collaborators: Giuseppe Stefanini, Olinto Malpeli (photos)