The integration of contemporary design and local craftsmanship in the redesign of a bakery and pastry shop in Greece it has been modified: 2023-03-16 di
The project consists of a complete redesign of the showcase of a bakery and pastry shop in Greece. The customers' request was to obtain a contemporary and intimate design, which portrayed the double identity of the bakery and pastry shop. Based on this, the ARCHE – Architecture & Design Lab studio has adopted a design approach structured around the composition of opposite pairs: curve vs. line, intricate vs. thin, saturated vs. pure, function vs. identity. Thus, the curved, intricate and saturated top was combined with the orthogonal, subtle and pure bottom. The internal pillar (a previous functional problem) has been converted into the primary sign of identity.
The inner surface is a continuous coating covering the ceiling and rear wall with the greatest deformation at the location of the inner pillar. It was made of birch plywood, made up of 59 sequential profiles with different shapes and sizes. The cut was done with CNC milling and the assembly was done by local craftsmen. This is a particular feature of the project: the combination of contemporary design and manufacturing methods with traditional techniques, which make this an opportunity for knowledge exchange between the two parties (designers, fabricators).
The project also sought to create a unique customer experience, not only through the design of the shop window, but also through the organization of the interior spaces and the arrangement of the products. The design of the furnishings was created with the aim of creating a welcoming and relaxing atmosphere, where customers can enjoy the bakery and pastry products.
Furthermore, the project made an innovative use of materials, combining birch plywood with matte black paint and LED lighting, thus creating a play of light and shadow that emphasizes the curved structure of the showcase.
Finally, the project had a positive impact on the local community, as it involved local artisans in the manufacture of the furniture, thus helping to support the local economy and preserve craft traditions.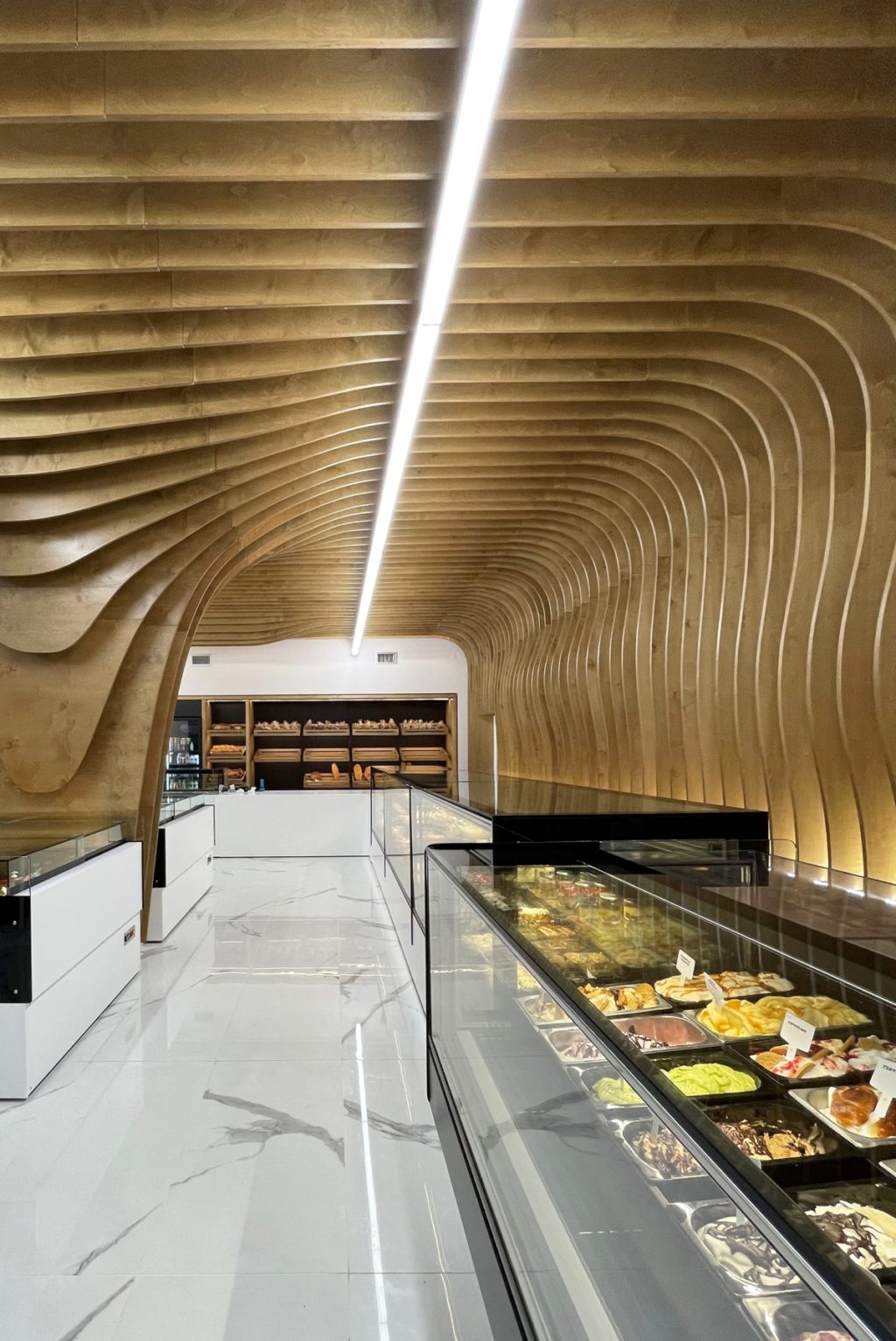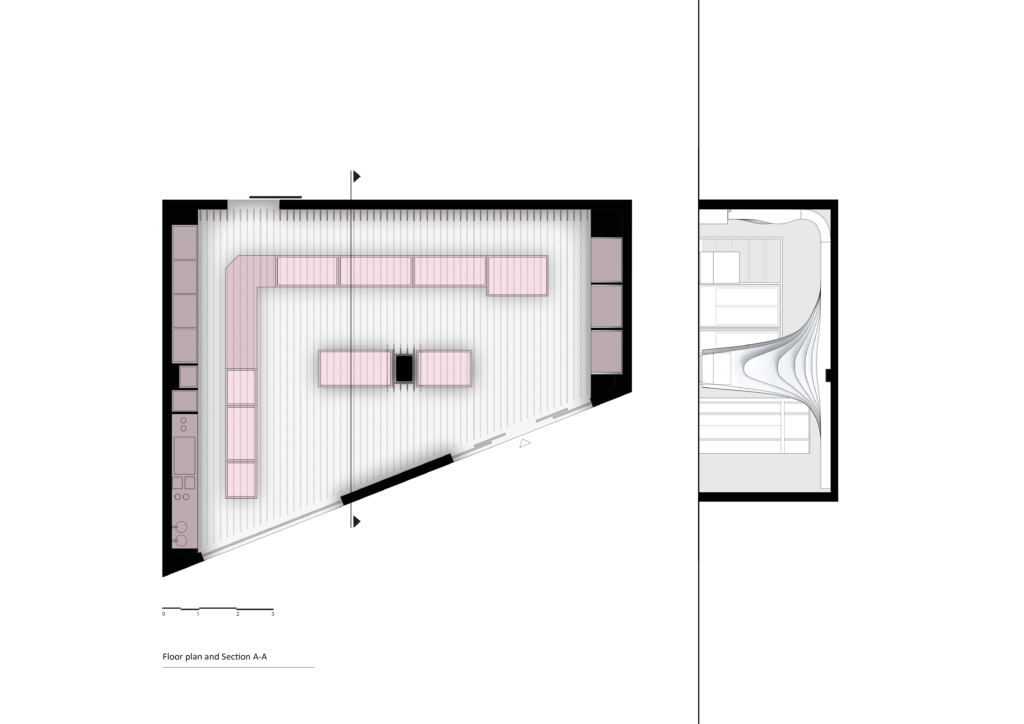 project info
Company/Firm: ARCHE – Architecture & Design Lab
Lead Designers: Vasilis Stroumpakos, Gerasimina Sarantopoulou
Photo Credit: Christos Dionysopoulos
Location: Krestena Helias, 27055, Greece
Project date: 08/2021
Architect: Vasilis Stroumpakos
Interior Designers: Gerasimina Sarantopoulou