Karim Rashid: KOMB House it has been modified: 2011-02-06 di
'House KOMB' is a high-tech house, starting with modern and traditional materials with minimal impact on the environment and the many ecological ideas incorporated into the house designed by Karim rashid. This includes solar water heating, energy-efficient appliances, rainwater and gray water reuse, low energy consumption of LED lighting and radiant raised floors. The structure can be easily disassembled and its materials, such as wood, metal, glass and solar panels can be reused.
The outer shell of the house is made up of repeated reclaimed wood elements, each set having a slightly different profile giving a dynamic and fluid appearance both outside and inside. Their different angles and depths create a certain level of privacy, from the outside, you can barely see it indoors, but from the inside, natural light creates a play of shadows. the self-supporting facade is prefabricated off-site and easily assembled on site, thanks to its modularity.
the overall internal space is made up of four main spaces that represent our main daily activities: play, eat, sleep and hygiene. the central space is based on an Islamic patio, characterized by an oasis with a skylight and a central swimming pool. Opening the skylight controls the temperature of the house, once opened, rainwater is collected and filtered into the pool. A rotating kinetic art sculpture placed above the house captures wind energy to distribute the energy in all environments.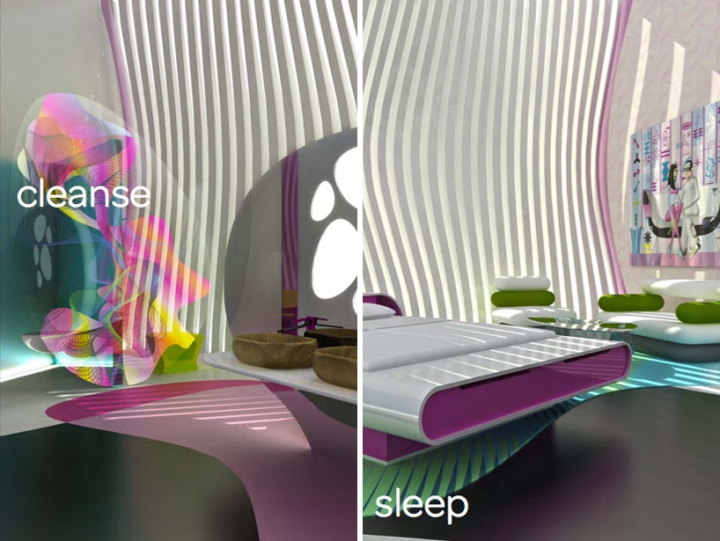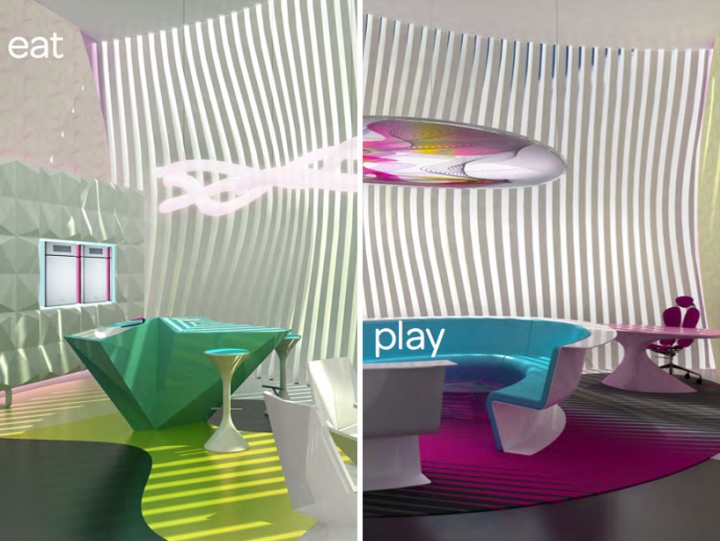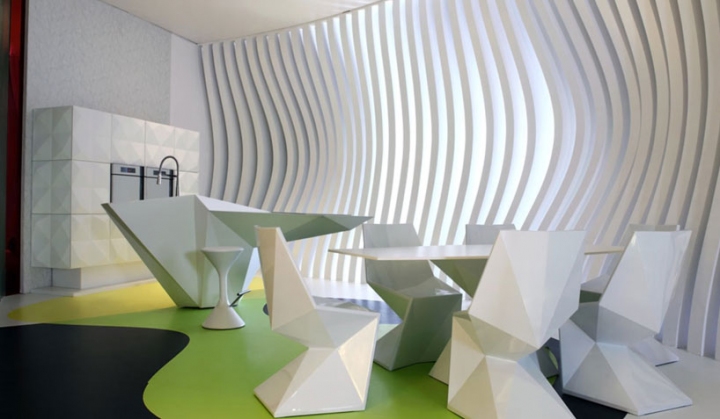 The layout of the house comes from the central pool and extends into four quadrants that make up the living room, bathroom, bedroom and dining room. The black floor is transformed into another plane inlays throughout the kitchen and bathroom. In the living room and bedroom, the floor translates reason, in plush carpets, flooring multicolored vinyl and rugs from recycled materials and low VOC emissions.
A large, unique, oval sofa sits in the center of the living room, creating a sense of aggregation and community. above it hangs a light chandelier, creating a soft glow for the entire living space. a small study area furnished with a fiberglass desk and office chairs are placed in the corner of the room.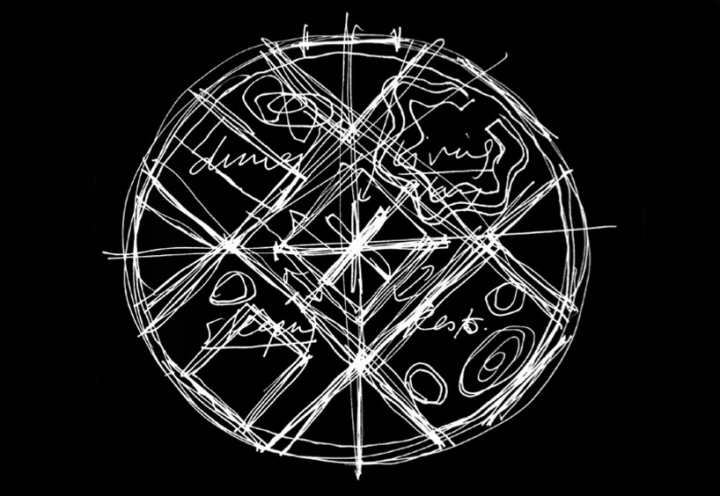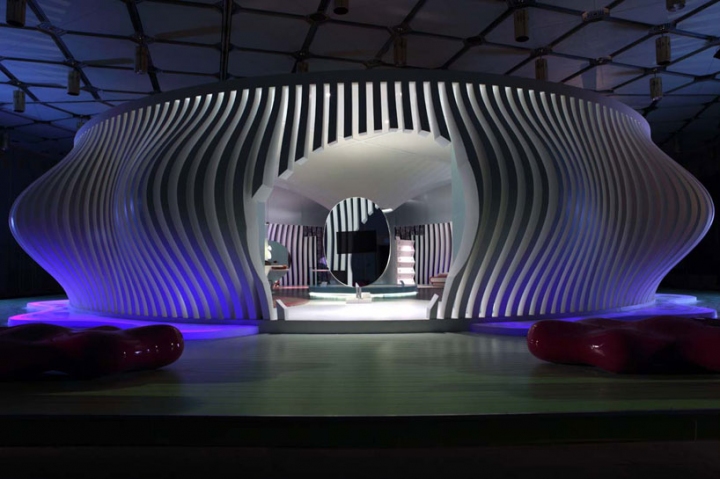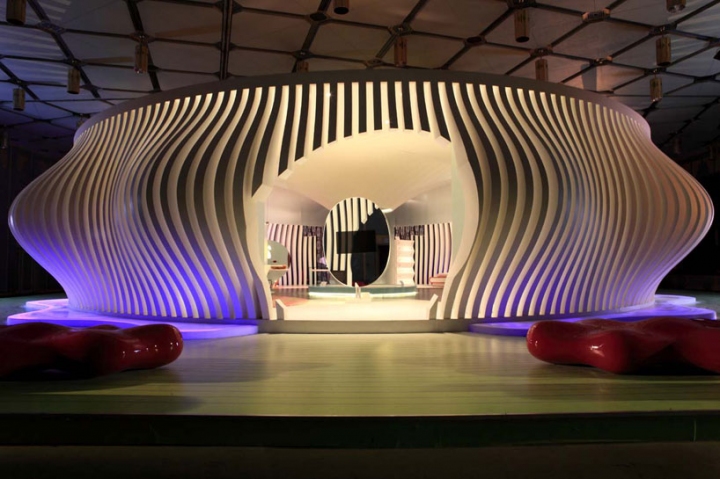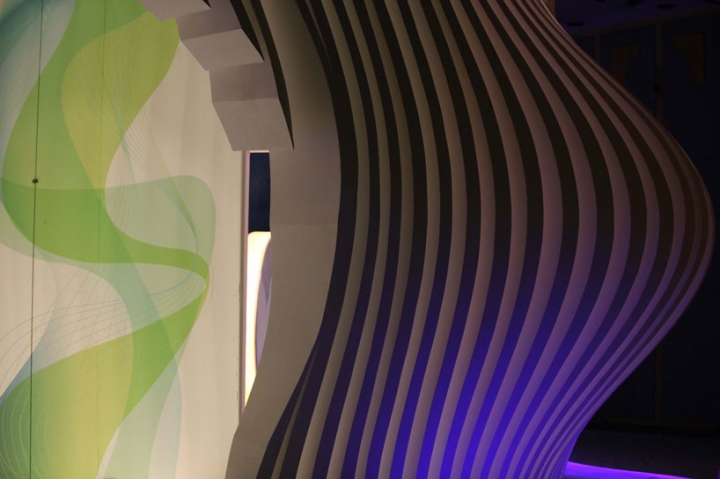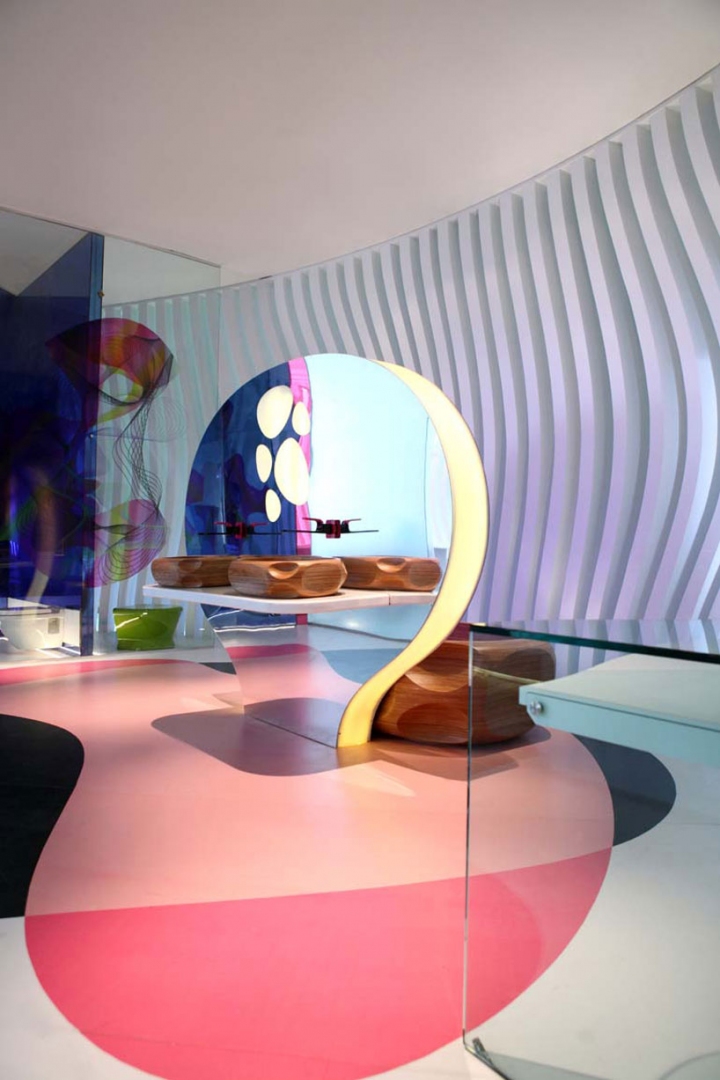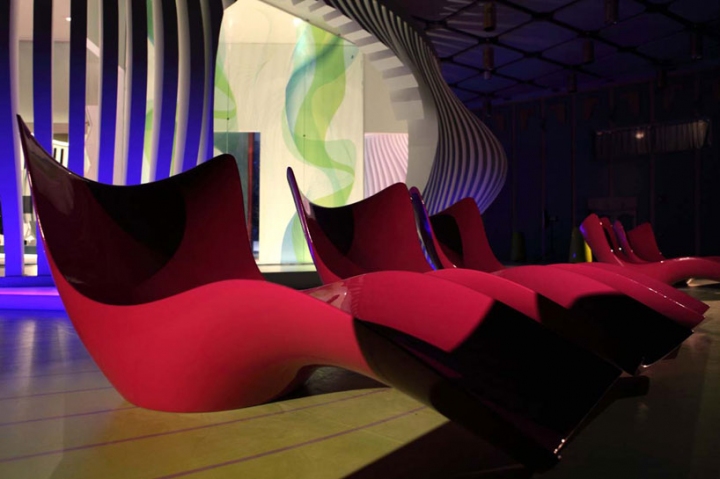 Street: designboom