ilan house, Leonardo's Workshop it has been modified: 2018-01-15 di
Focusing on originality that would have caught the eye compared to other details left unchanged, it was thought to interesting materials with a certain gradient of charm and a great mechanical strength.
Thus it was born the idea of ​​sinuous surfaces in the large living and as soft Sardinian rocks (covered in stone) were going to characterize the wide surface defining the spaces for the large kitchen, the dining area and entrance, also characterized by a surface treatment with a three-dimensional wave pattern, highlighted by lighting lED RGB.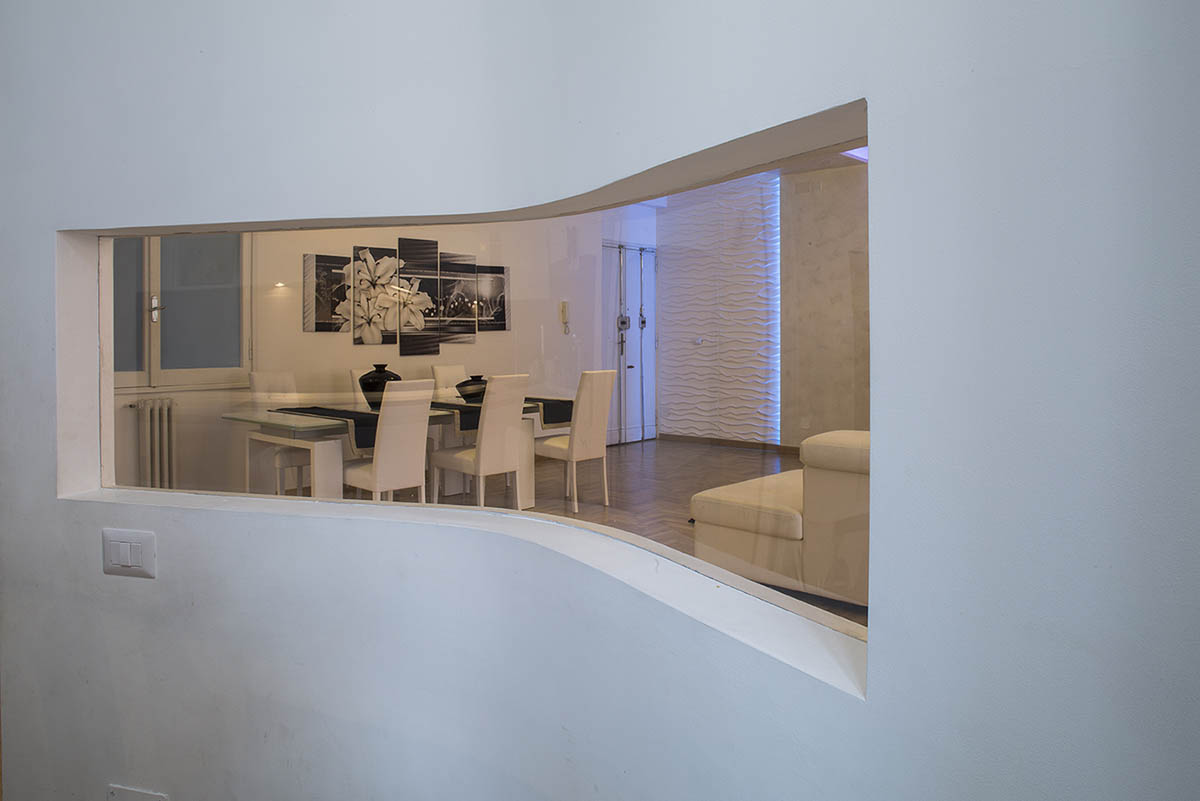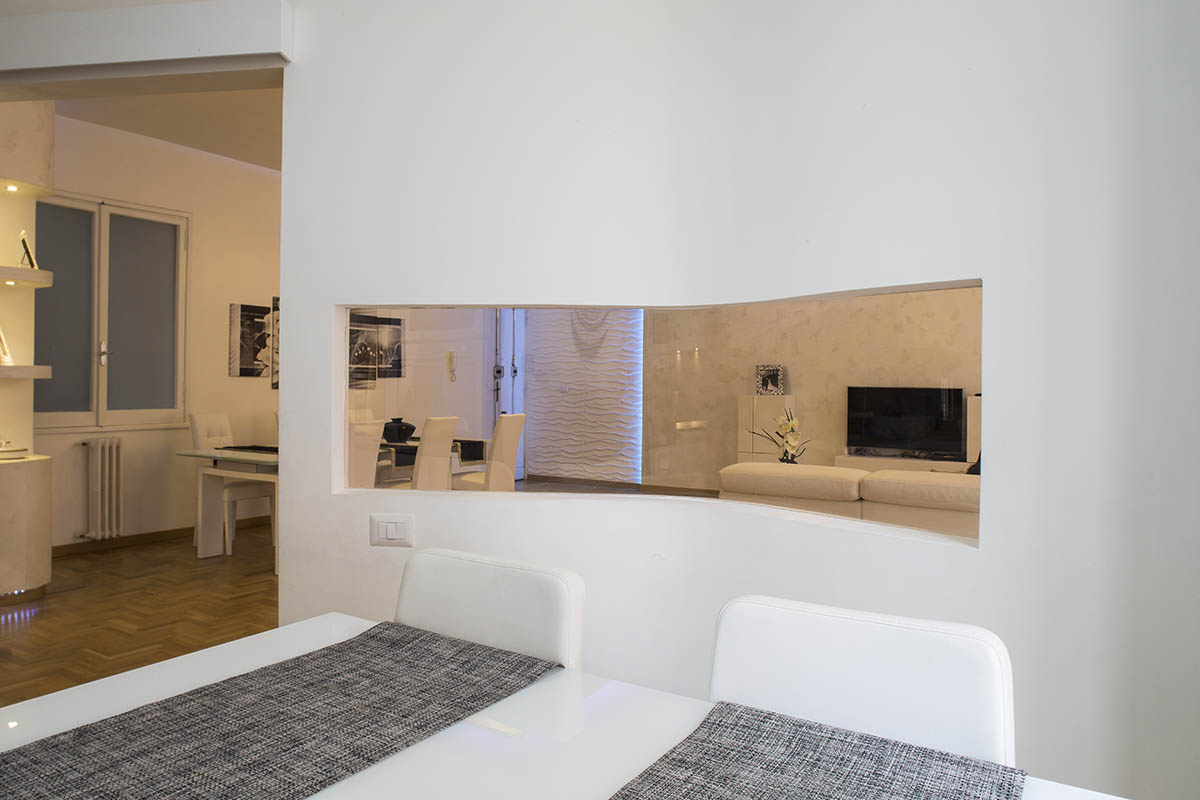 The same lighting was also inserted in correspondence of the movements of the ceilings and curved walls, as if to detach them from the floor and ceiling to further emphasize the concept of "rock" or self-stone (these in fact not even touch the perimeter walls, presenting deep ruptures or contact glass elements) and its color changes can create different atmospheres in the day or evening.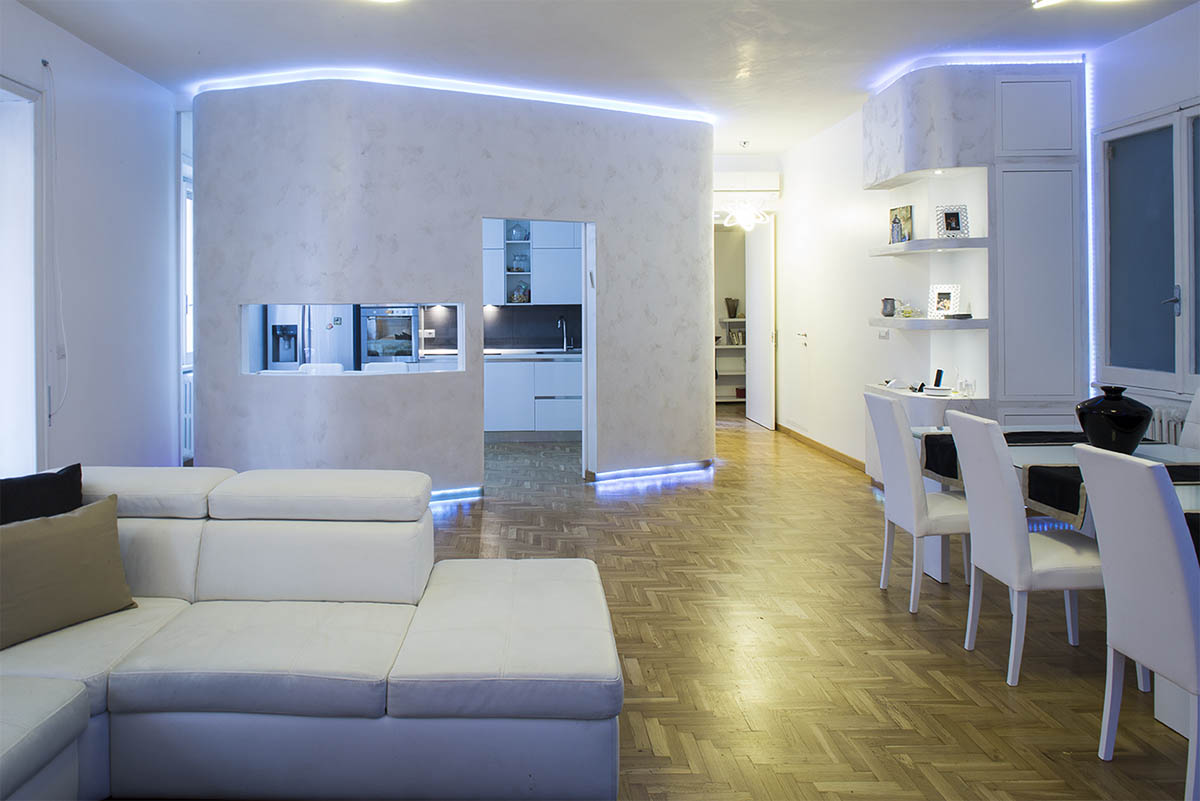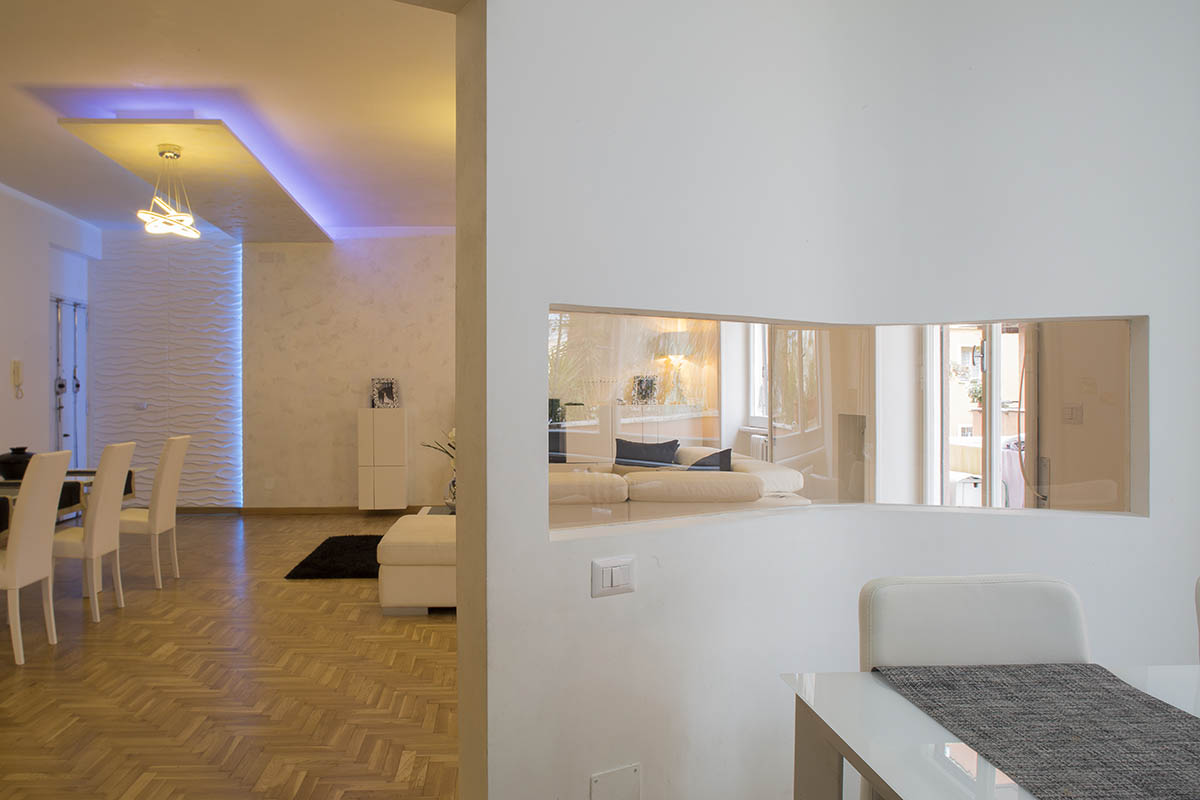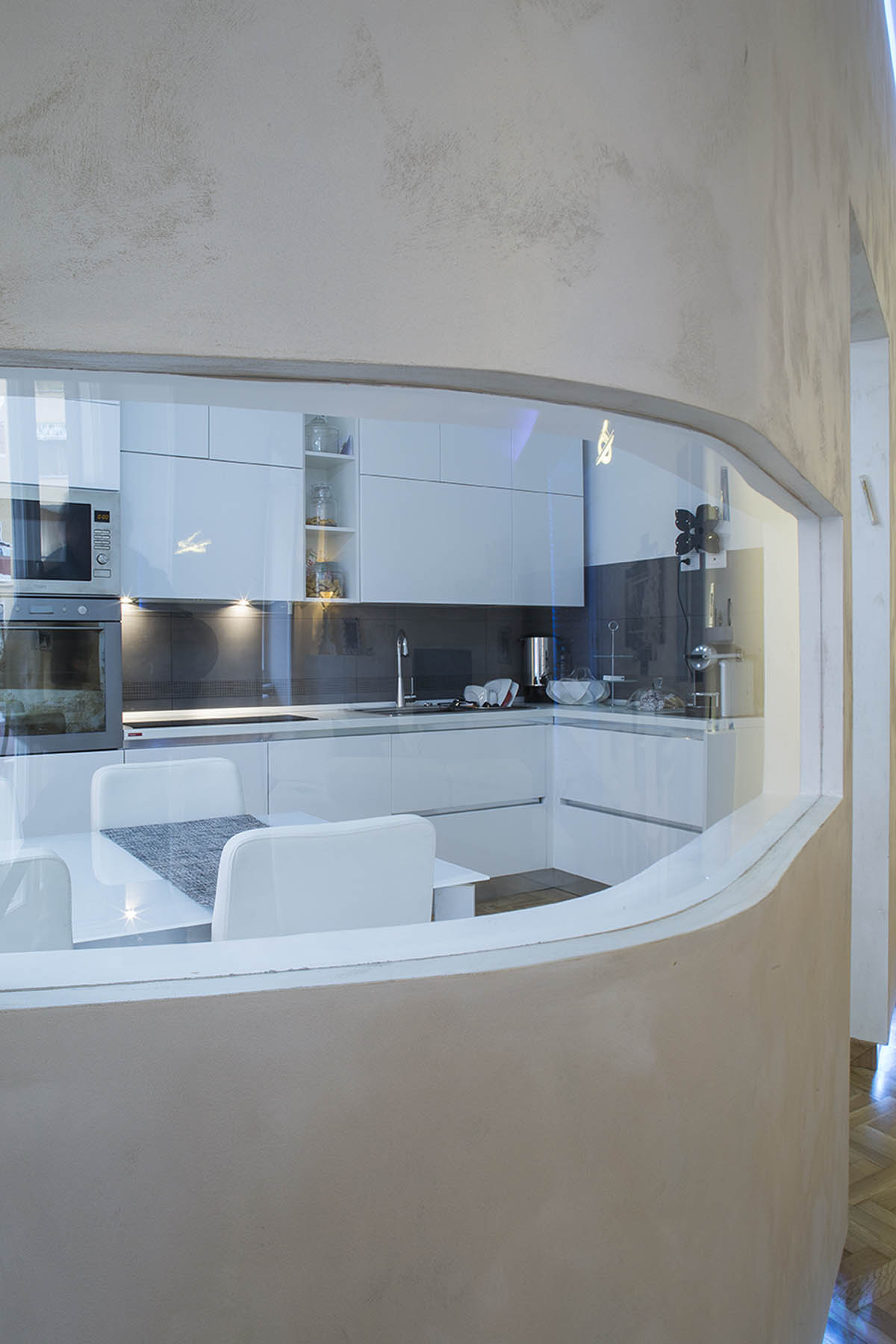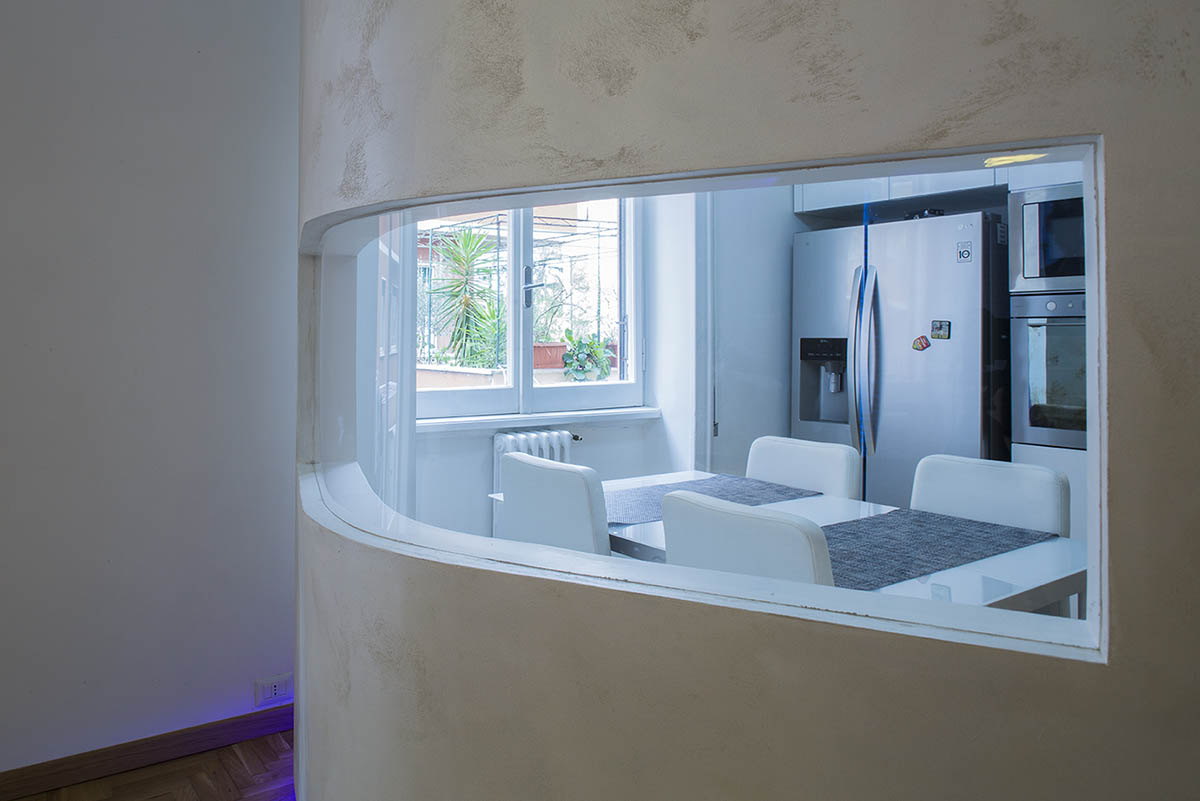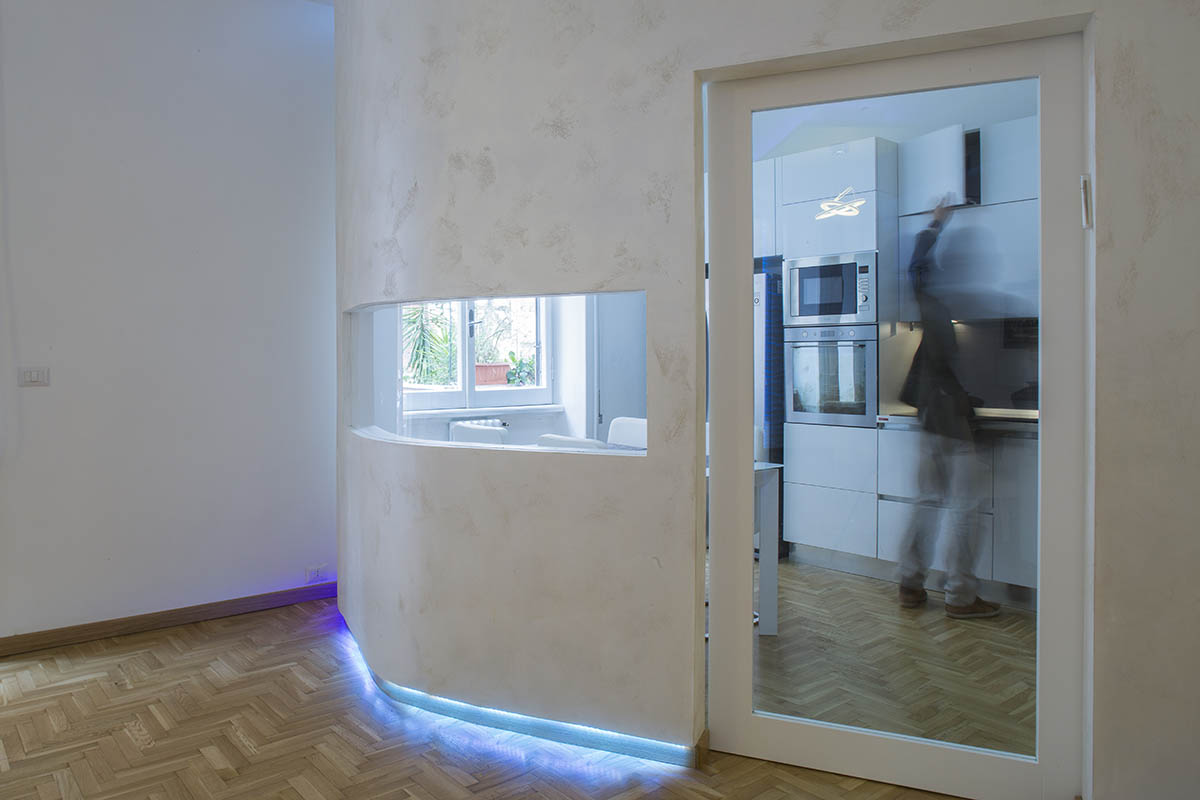 Project: officinaleonardo