The new Snam headquarters in Milan by Piuarch, at the center of the working methods of the future, social relations and dialogue with the natural environment it has been modified: ‭2021-05-26 di
Studio project unveiled Piuarch for the new Snam headquarters in Milan, will be built by 2024 and will be built between via Condino and via Vezza d'Oglio in the Symbiosis district of Covivio, an urban regeneration project innovative and sustainable, with zero local emissions and with energy produced mainly from renewable sources.
Piuarch's project was the winner of an international competition by invitation, the building, with a total area of ​​about 19.000 square meters, will consist of three superimposed volumes divided into 14 floors with zero local emissions and with energy produced mainly from renewable sources.
Always attentive to the values ​​of environmental quality and relationship with the context, Piuarch underlines here its commitment to a design oriented towards energy, social, landscape and innovation sustainability.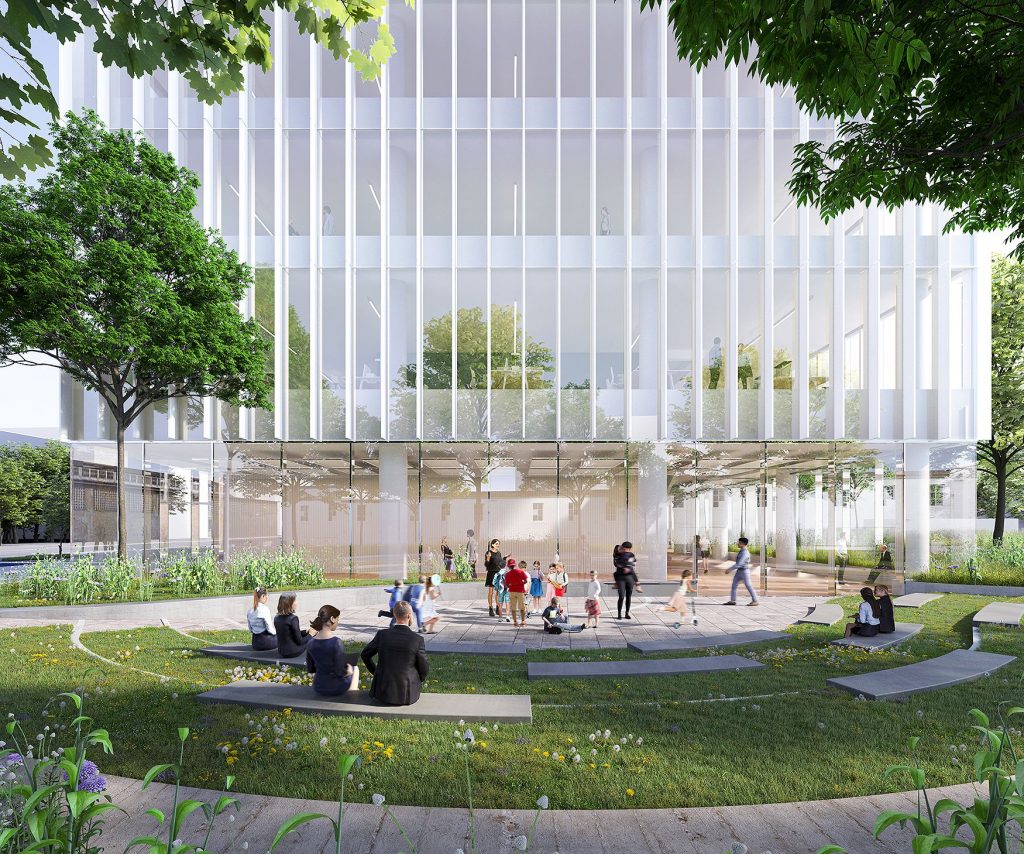 "In the project for Snam we considered an expanded notion of architecture, which meets the needs of today's society. We went beyond the scale of conventional artificial environments that we find in work spaces, landscapes and urban design, trying to establish a sincere dialogue between the natural environment, functional and sharing spaces ".
These are the words of the architects who have formulated a concept that focuses on the people and working methods of the future, integrating a wide range of elements to accommodate the working needs of tomorrow: in addition to the offices, flexible and efficient, it will host various inclusive spaces dedicated to sociability.
The alternation of work environments with spaces dedicated to collaboration, creativity and innovation will also be accompanied by services that will help ensure high levels of well-being for people.
A space where theoffice it is no longer just a physical place of work, but a destination, a context in which to generate value for all stakeholders and experience the sense of community.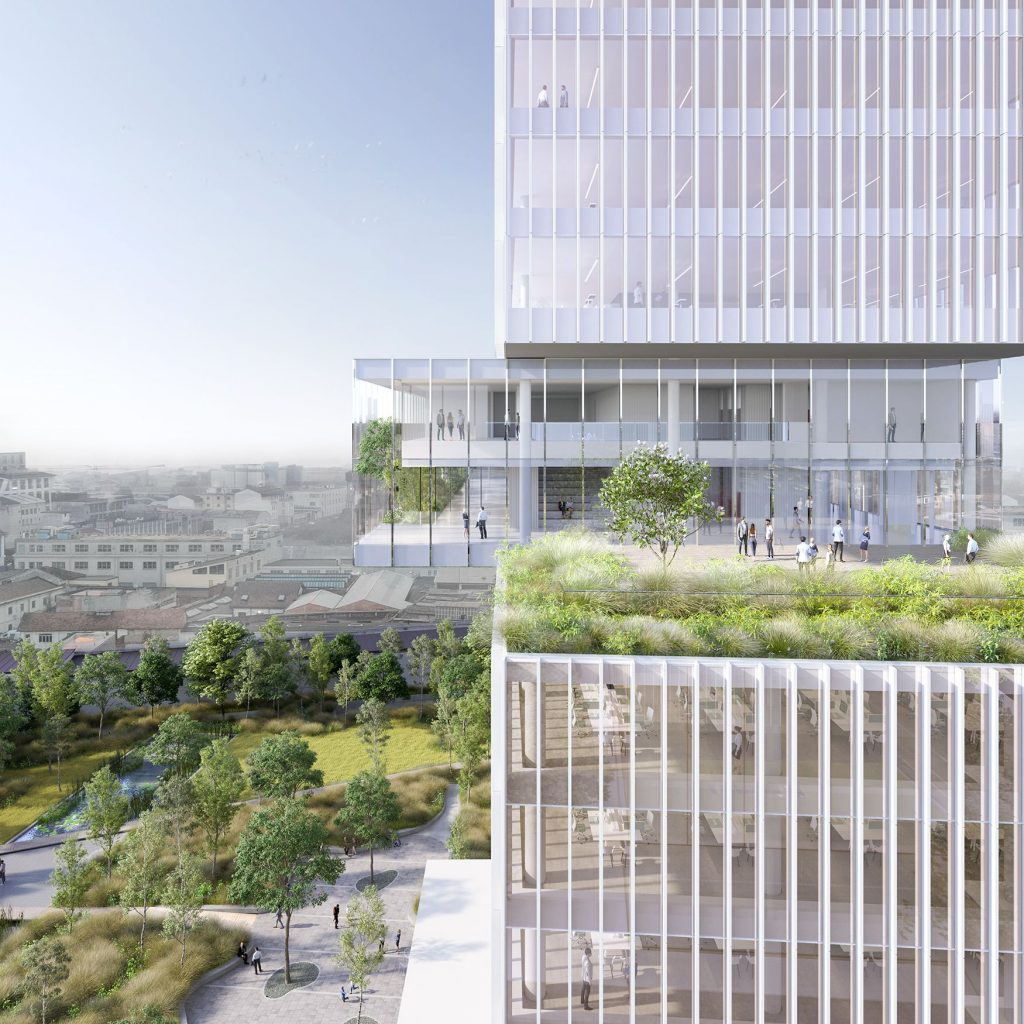 One of the most characteristic aspects of the project is the continuity of greenery between external and internal spaces, which will serve as a promoter of air quality in the workplace. On the outside a park of over 8.500 square meters will be built, whose design is the result of the collaboration with the landscape architect Antonio Perazzi, with a theater of greenery, which can also be open to citizens with outdoor educational activities and events.
The project adopts an innovative approach to respond to some of the major environmental challenges of our time, how to reduce CO2 emissions, improve air quality and make cities more liveable, according to the sustainability criteria of the European Sharing Cities initiative.
The new headquarters, for which the company has signed a sales agreement with Covivio, will become operational for all purposes starting from the first quarter of 2024, alongside the historic San Donato Milanese garrison.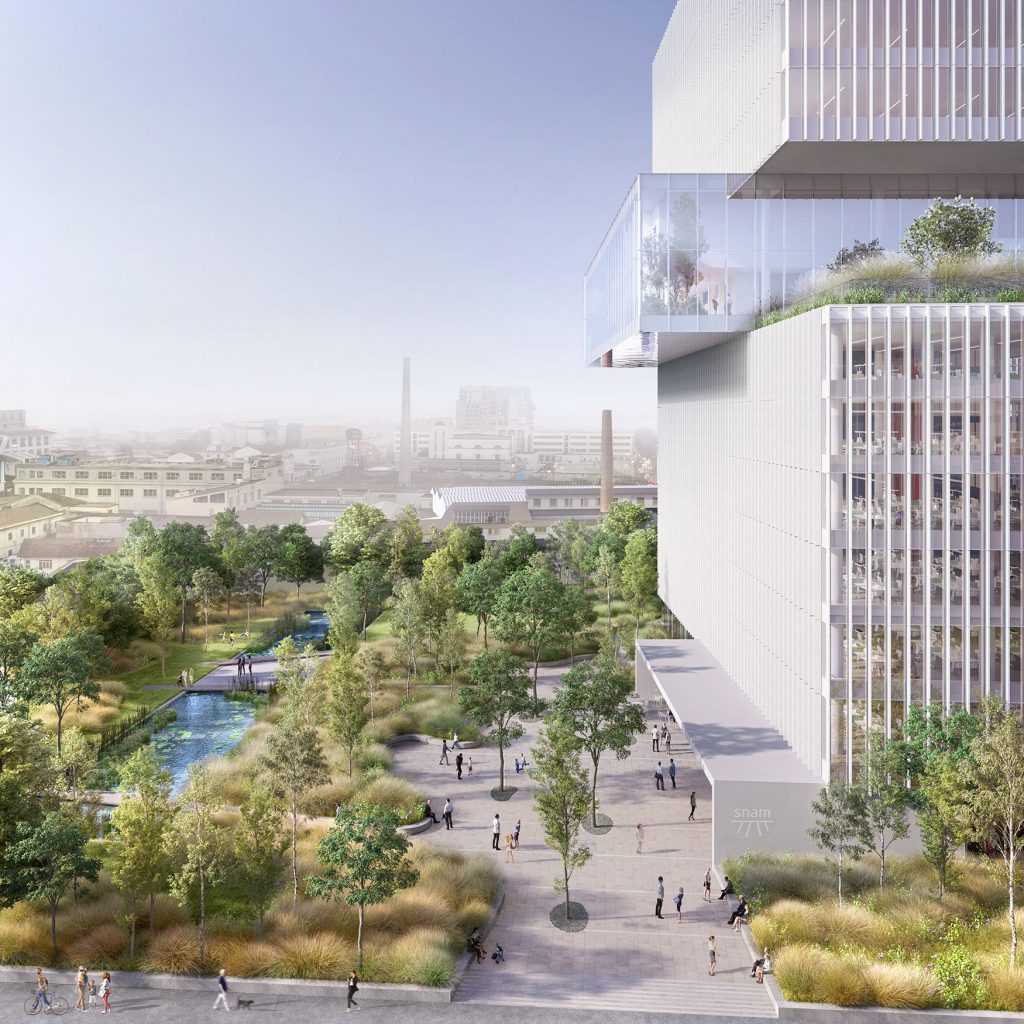 Project info
Piuarch: Francesco Fresa, Germán Fuenmayor, Gino Garbellini and Monica Tricario
Project leaders: Gianni Mollo, Luca Lazzerotti
STRUCTURE PROJECT: SCE Project
PLANTS PROJECT: Tekser
LANDSCAPE PROJECT: Studio Antonio Perazzi
SUSTAINABILITY: Habitech
FACADES PROJECT: Rigone Engineering Firm
CONSTRUCTION SUPERVISION: ARTELIA Italy
CALCULATIONS AND ECONOMIC ESTIMATES: GAD - Global Assistance Development