Gianluca Santosuosso, Dune House it has been modified: 2010-12-23 di
The idea is based on a system composed of different volumes in which each of them represents a program or a cluster of it (bedroom and bathroom, kitchen, etc.) and the customer is able to distribute them on the ground creating all kinds of space and connection that you prefer. The catalog on the left is showing, from the left, the growth of the house, from point 1 to point 5, and from top to bottom, 3 of the almost infinite distribution possibilities of the house.
This system works with different parameters in order to create the margins in which this tool can operate (each of them operates according to a non-linear logic, but an iterative logic). In this project, the most important parameter is the wind, so the basic geometry of the house is organized to maximize wind flow and consequently the natural ventilation within the building.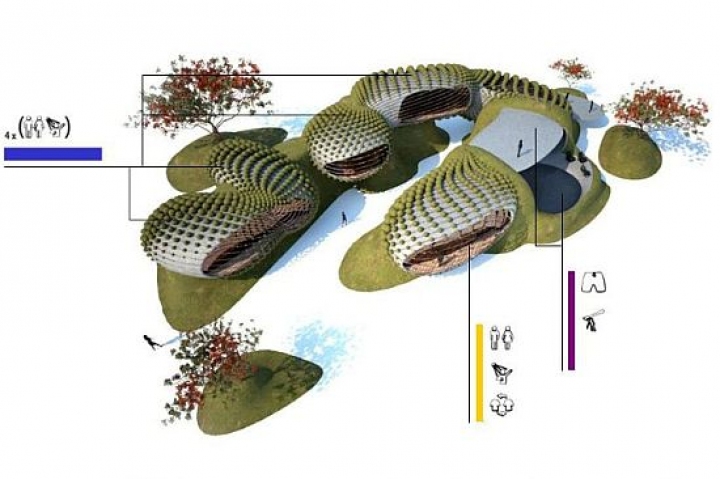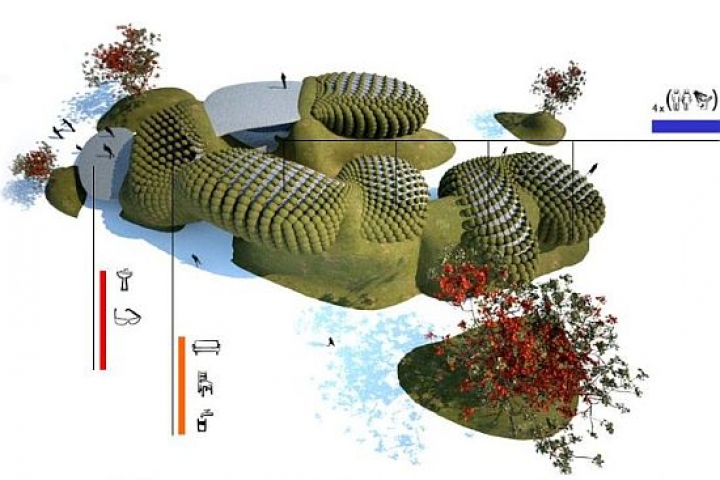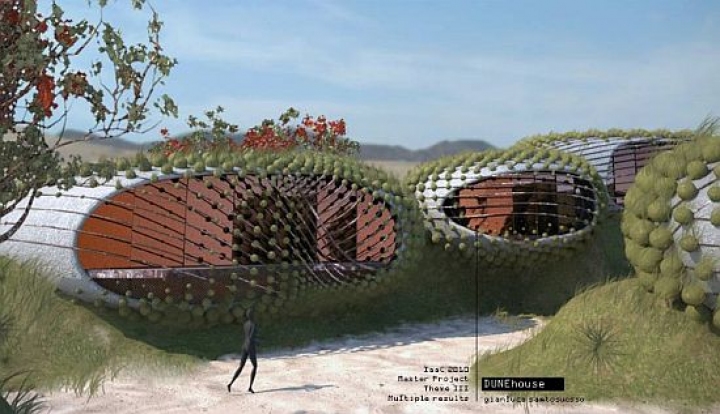 Sitography: Gianluca Santosuosso