Future Age project by Flussocreativo it has been modified: 2021-06-07 di
After a careful analysis of the needs of the various sectors and the related work uses, the project was developed by dividing the entire space into 3 distinct macro areas but at the same time connected to each other. The connecting element is a wall with a sinuous and circular shape, chromatically contrasting with the rest of the environment and capable of dividing work areas.
The main areas consist of a first space dedicated to teamwork, characterized by a large multi-station desk above which a series of sound-absorbing ceilings are positioned, ideal for maintaining acoustic comfort in an open space. A second area dedicated to the specific divisions of the company develops along a corridor that hides the entrance to the offices from view. Finally a third area includes the meeting room, visually connected with the rest of the space and equipped with a reserved and exclusive passage for the CEO office.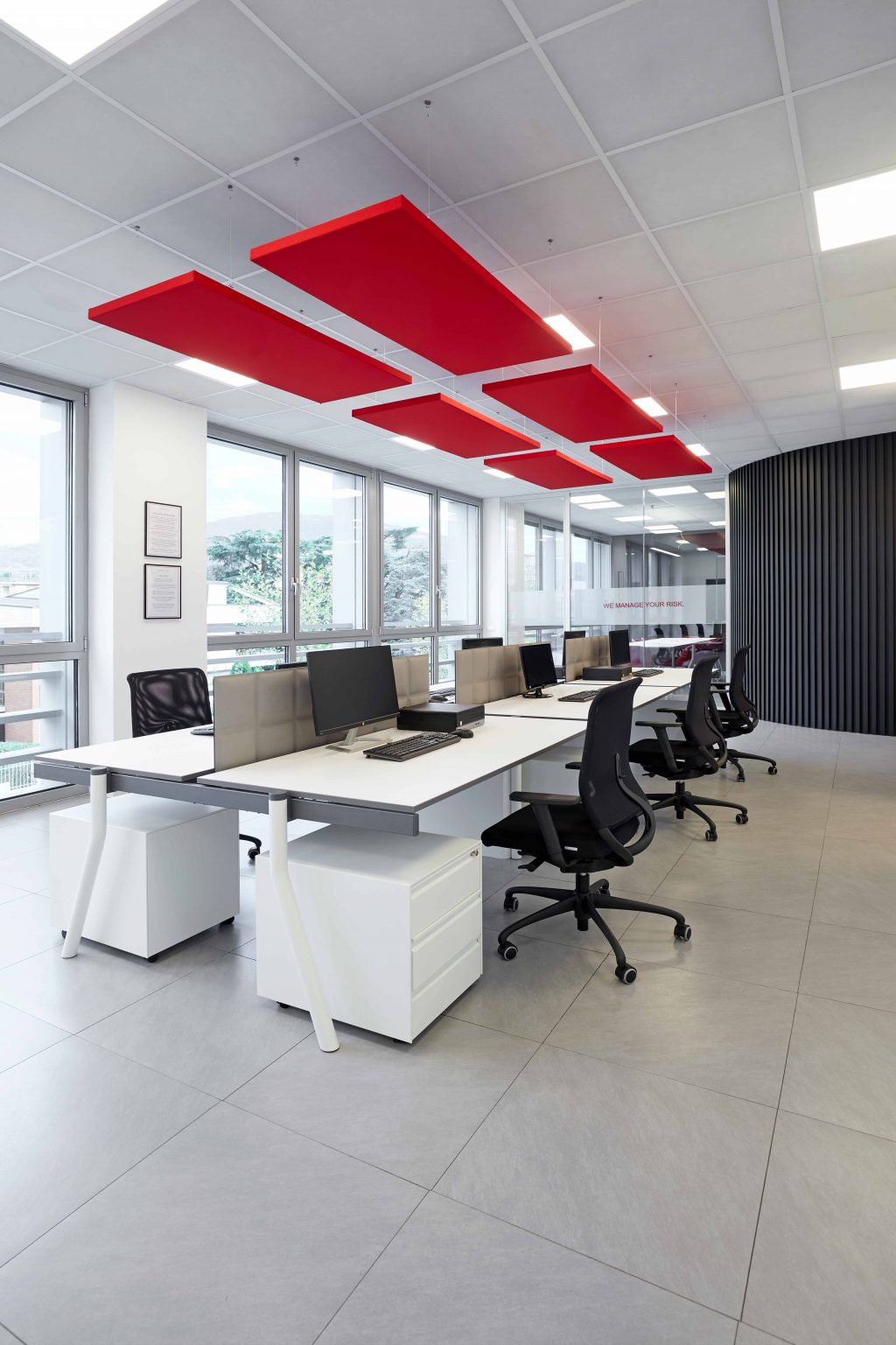 To complete the subdivision of the spaces, the wardrobes designed to measure and organized in a functional way, are designed to ensure that they are accessible for every employee in the relevant area.
The chromatic play based on the contrast of the white and gray tones of the environment is reinforced by the grit and personality of the central wall: made with black painted wooden slats that enhance its sinuous and exclusive shape. The choice of colors dialogues perfectly with the Red of the company's Corporate Identity, a distinctive sign that communicates energy, passion and trust in one's own means.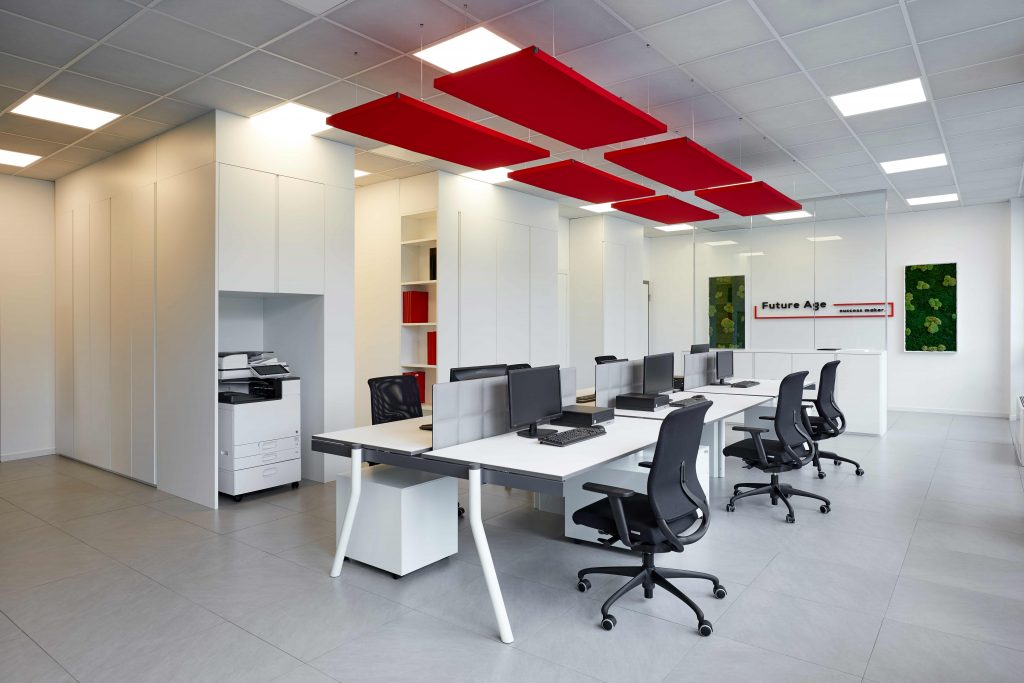 Project: flowcreativodesignstudio