Flussocreativo / Zubini FLORIST SHOP it has been modified: 2013-04-02 di
It seems the history of a plant to Zubini, Deep and solid roots in the territory and history, organic growth and slow expansion, the bloom of the most recent branches. There's a metaphor in this but the point really Zubini sale in Brescia, transformed recently by Flussocreativo from shop specializing in seeds and equipment for the garden and the garden in store for flowers and plants.
The project of study Flussocreativo has faced since the first instance with the family tradition and the desire of the new generations for a new "home" dedicated to a solid idea of ​​beauty.
The spirit of the project toggles complex thoughts and layered with an image immediately accessible and light as the product for sale. The large home design ideas and suggestions that alternate elements "stolen" by the architecture of the green as greenhouses to more domestic elements that become the stage for the flower more vain or for writing a poetic message.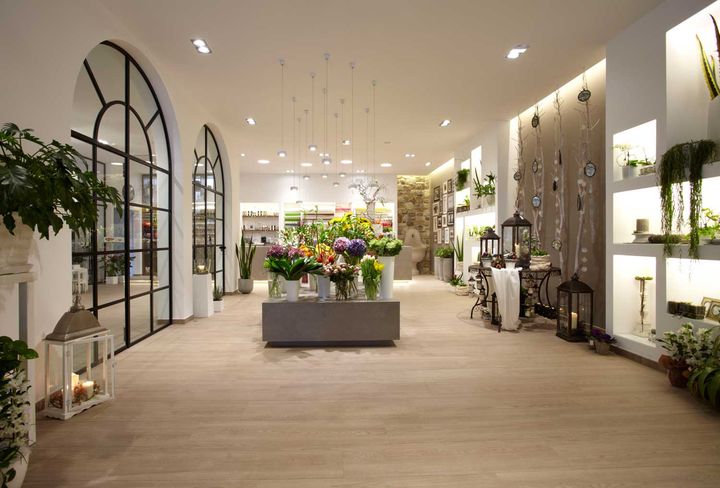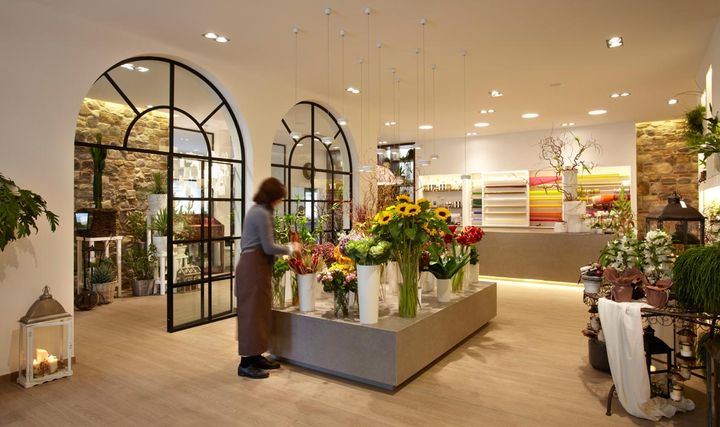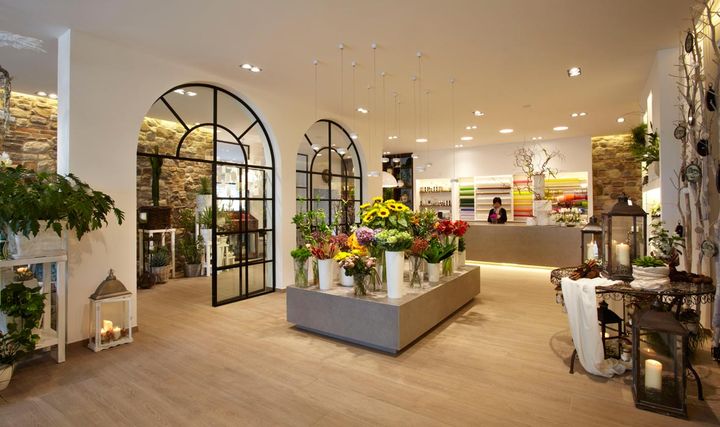 A large counter six meters unites all the functions of customer services from exposure to the packaging until the sale, on the back cards and colored ribbons are placed in an archive practical and rational.
The space, about 270 square meters, is divided into two areas functionally and visually continuous relationship, the outside and the inside, the doors and windows in iron greenhouse and wood bookcase, the great stone wall and niches carved in 'smooth plaster are just some of the elements that make the space Zubini so recognizable and magical.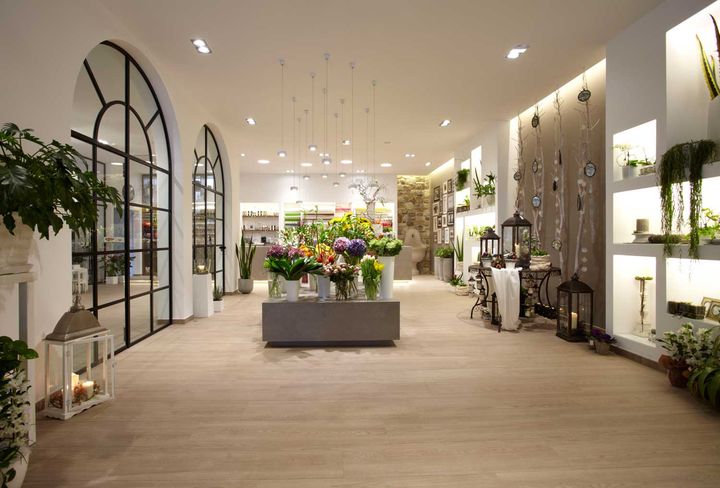 From floor surfaces island that becomes the basis for the display of cut flowers on which small hanging lamps like fireflies circling around the old stone wall white tables that gather in their simplicity become pedestals for potted plants, in library of wood and white wall niches are home accessories and decorative items claiming their own space and mark with charac-king their area.
The desk grandfather leaning against a glass window profile black iron marks the intimate area from which to send their own messages and fly them to the recipient as in the famous chandelier by Ingo Maurer.
The office in which to decide the flowers for the most important events (parties, weddings, birthdays-com, etc ..) is a greenhouse in the greenhouse, an intimate space and permeable at the same time.