Floresta Branca in Monsanto, Lisboa, Portugal it has been modified: 2019-08-22 di
The Monsanto Forest Park is the largest green area in Lisbon, it is considered the lung of the city.
The challenge launched by the Parish Council of Benfica, through the opening of a public competition, aimed at the construction of a new space to support all those who visit Monsanto, as well as the rehabilitation of outdoor spaces. An important step towards the requalification of different areas of the forest park, wanted by the municipality.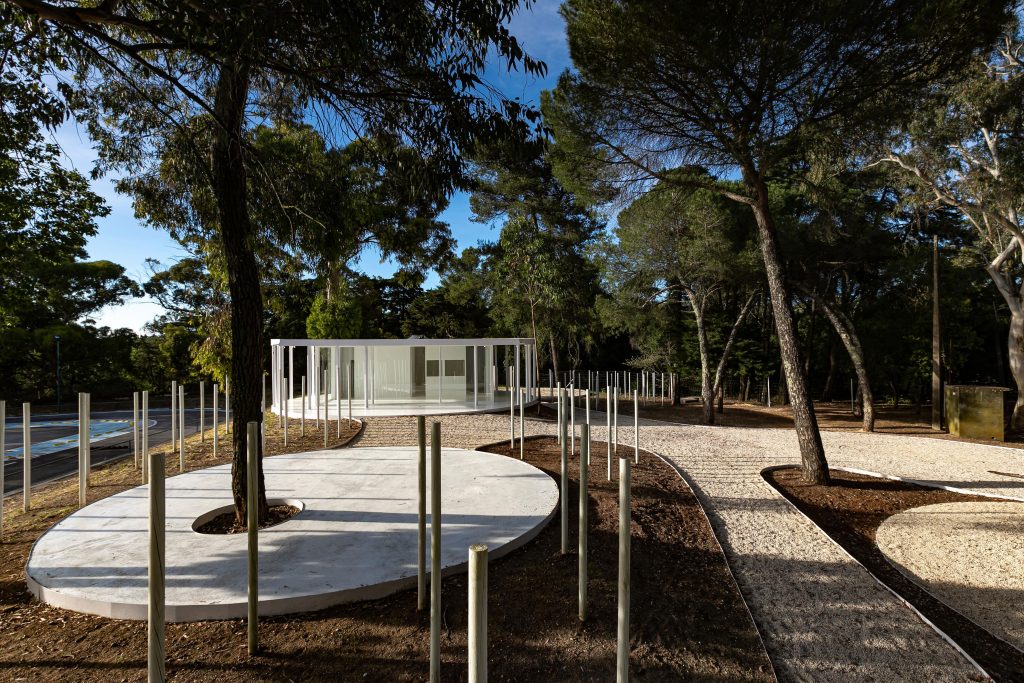 CVZ - Construções, which was awarded the contract, engaged the office Bruno Câmara Arquitectos to design a new restaurant / bar with open spaces, including several pedestrian walkways and recreational spaces in adjacent areas.
In order to develop a contemporary and minimalist architectural project, harmoniously framed in the Monsanto landscape, the Bruno Câmara Arquitectos Office has created the concept of "forest branch", Around which he based his entire proposal.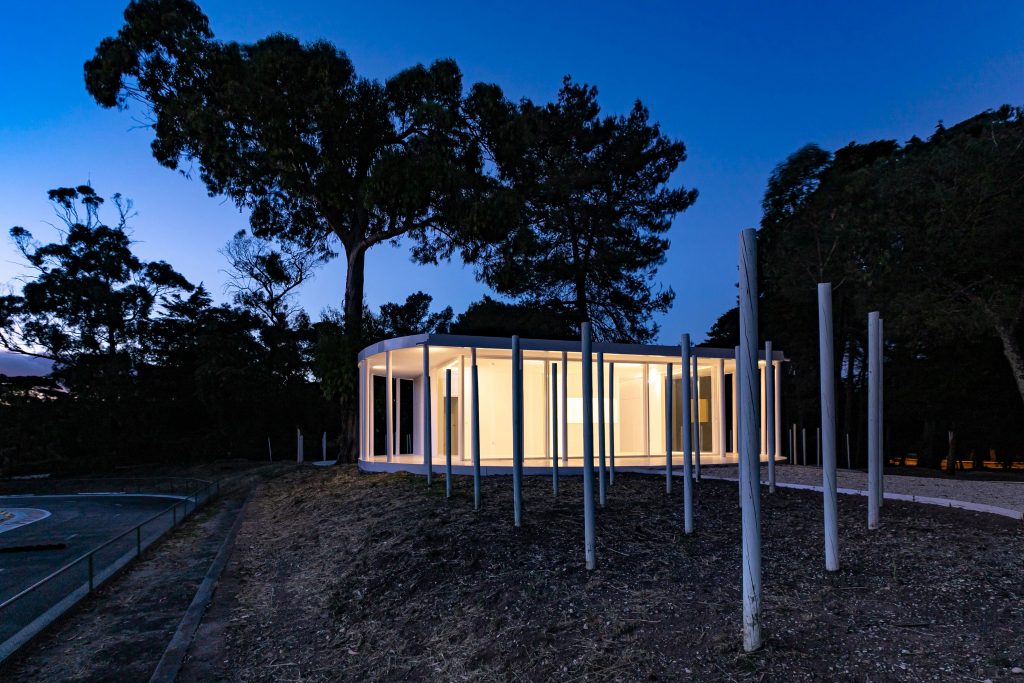 Globally identified by white, the project began with the creation of pedestrian paths delimited by 3.411 white-painted wooden trunks which, with their curved and organic shapes, form outdoor areas with different perceptual functions and frames, from small auditoriums to various spaces of game. The main space of the restaurant / bar emerges at the center of this "white forest", with internal and external areas, enhancing the spatiality and connection with the surrounding nature. Defined by a structure in wood, iron and glass, the building was designed with sustainable and self-supporting materials.
Distinguished by its minimalist white lines, the new construction has added a touch of innovation, practicality and elegance to Monsanto's greenery, while achieving the desired landscape. The impact was mitigated by the surrounding white trunks, the harmony of their curved lines is in tune with the surrounding spaces and the materials used.