Former railway warehouse converted into a wine-focused restaurant in the Upper Douro it has been modified: 2021-07-17 di
Located in the former REFER railway warehouse, in the town of Peso da Régua, which once opened its doors to the Alto Douro wine region, the restaurant Aneto sees wine as a connecting element for the intervention.
The proposed approach was aimed at make two fundamental aspects compatible, the pre-existing image, being part of a complex with very strong characteristics, and the image of the Aneto brand.
The concept was created by moving from the environment of one's own farm, to the space of intervention to assume itself as a logical extension of the product path.
The design proposal is distributed on two floors. The setting of the external access to the space was already part of the pre-existence, so the intervention began trying to direct this access to a better use and distribute the spaces through an antechamber.
The ground floor includes the social area and the work area, on the upper floor a mezzanine, for the use of customers.
The lower floor is divided into zones of different character, whether for the display of different wines, for tasting or even for a longer stay, it also has toilets as well as an area for staff consisting of kitchen and pantry support.
The desire to bring the outside and the agricultural environment inside was sought not only through the use of furniture with a conceptual connection to that environment, but also through the decoration of the spaces with markedly rustic materials and pieces, both in the lighting and in the environment. Purely decorative elements.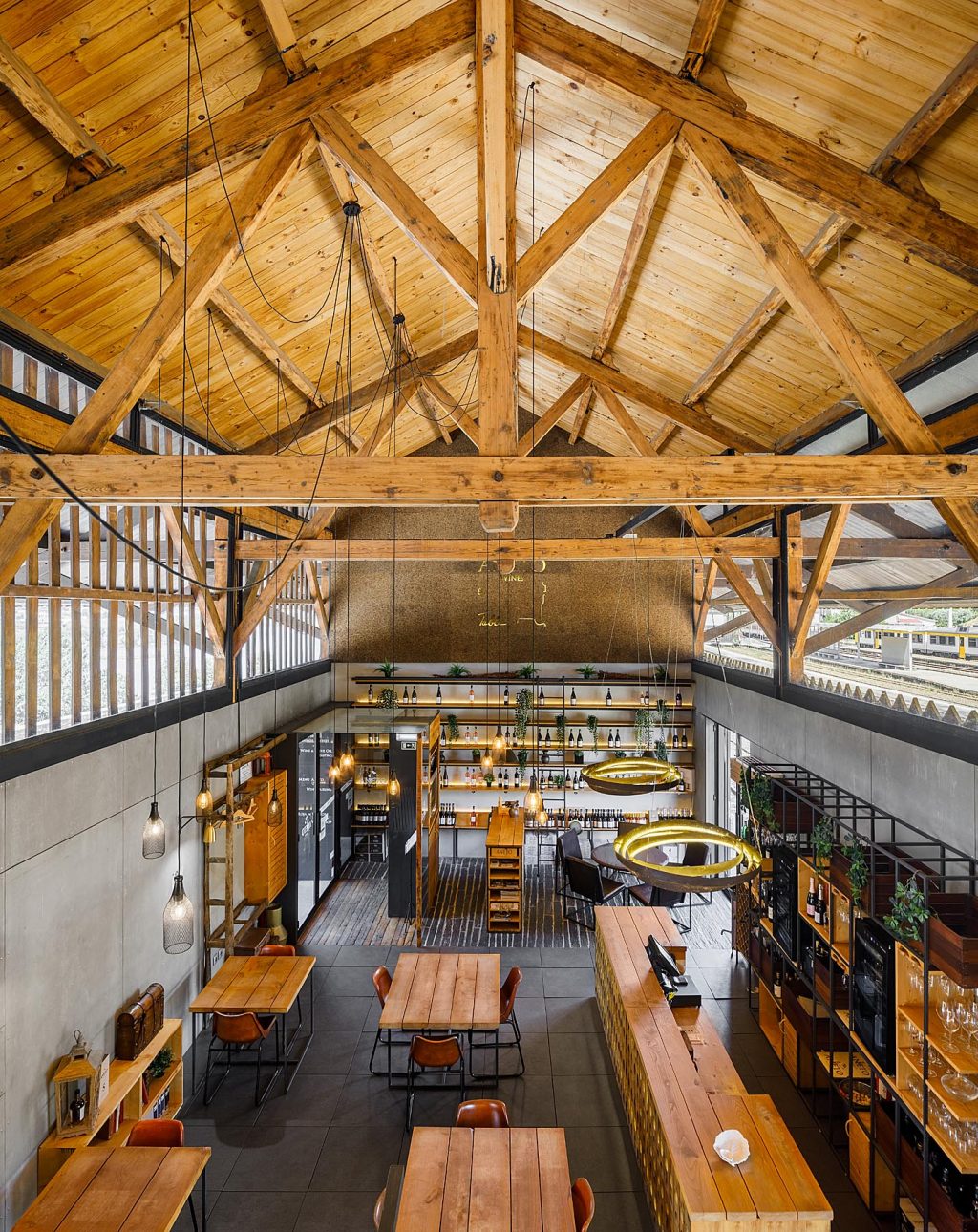 project info
Project name: Aneto & Table Restaurante
Architecture Office: Just an Architect
Main Architect: João Abreu
Website: https://justanarchitect.com/
E-mail: jaa@justanarchitect.com
Facebook: https://www.facebook.com/jaa.just.an.architect
Instagram: https://www.instagram.com/jaa.just.an.architect/?hl=pt
Location: Peso da Régua
Year of conclusion: 2018
total area: 135,00 m2
Architectural photographer: Ivo Tavares Studio
Website: www.ivotavares.net
Facebook: www.facebook.com/ivotavaresstudio
Instagram: www.instagram.com/ivotavaresstudio