David Coluzzi and Overhome / SG flat in rome, renovation of an apartment it has been modified: 2012-08-09 di
Interior of an apartment in Rome. The living room features a wall screen that divides the distribution of the living area with the dining area.
The design of furniture follows a form openings with a rhythm of solids and voids.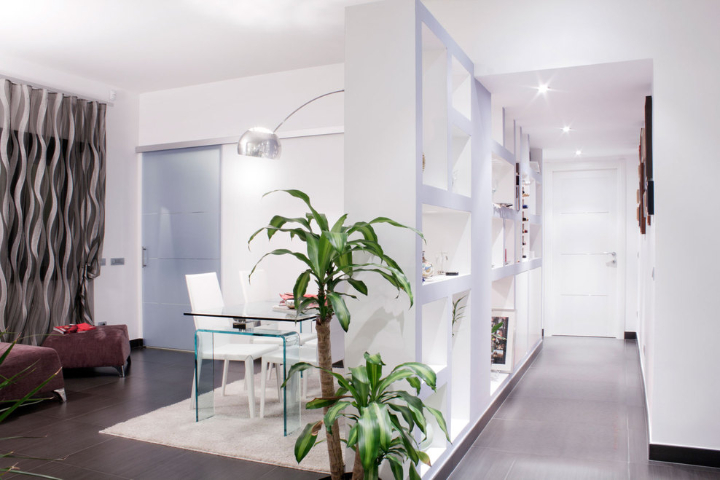 The wall was made of masonry eliminating the material effect of the solid wall, but giving a character of lightness and transparency to the service port to reach the kitchen, at the back, and the guest bedroom.
The kitchen is fully custom designed with a peninsula in corian, opens onto the living room with a large and elegant door ctistallo that reveals the warmth of the fireplace in the center of the environment.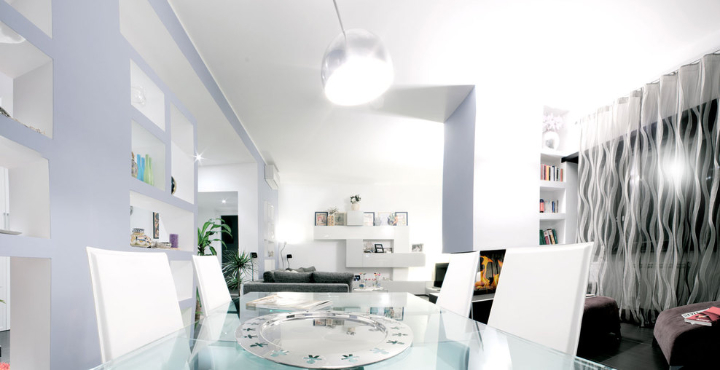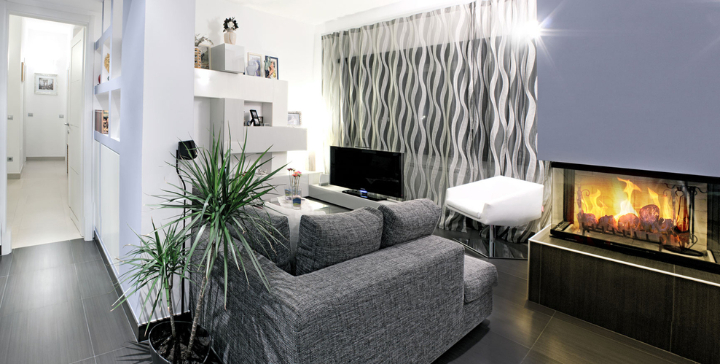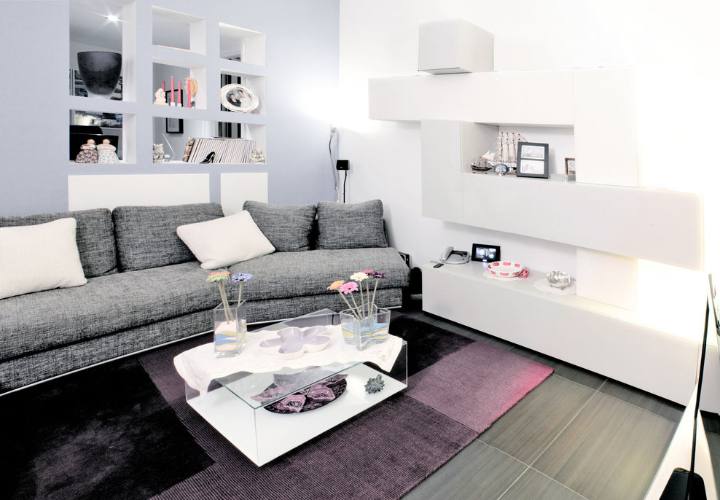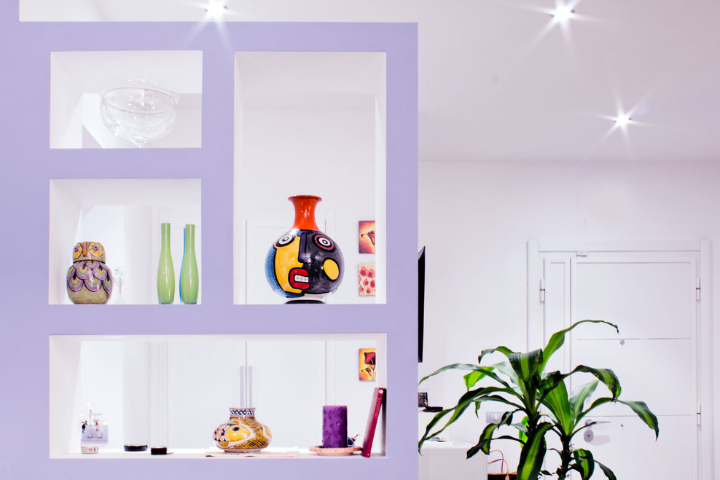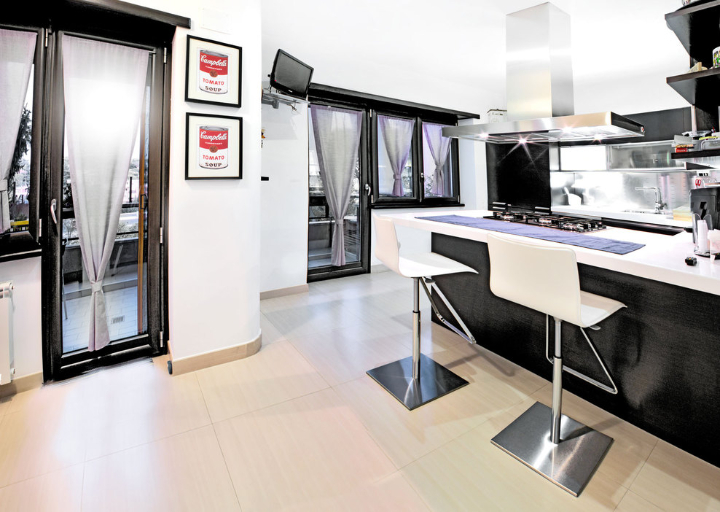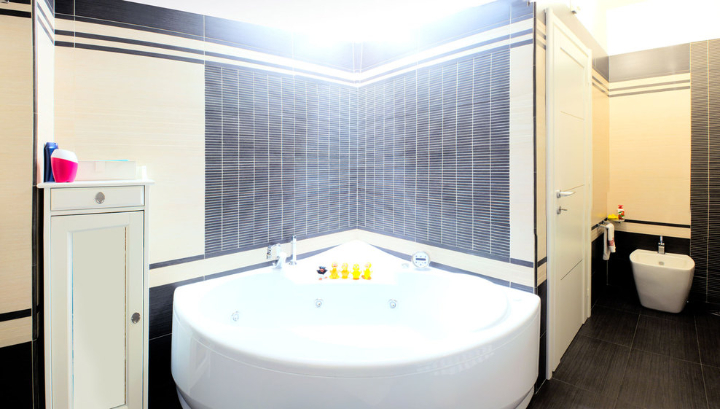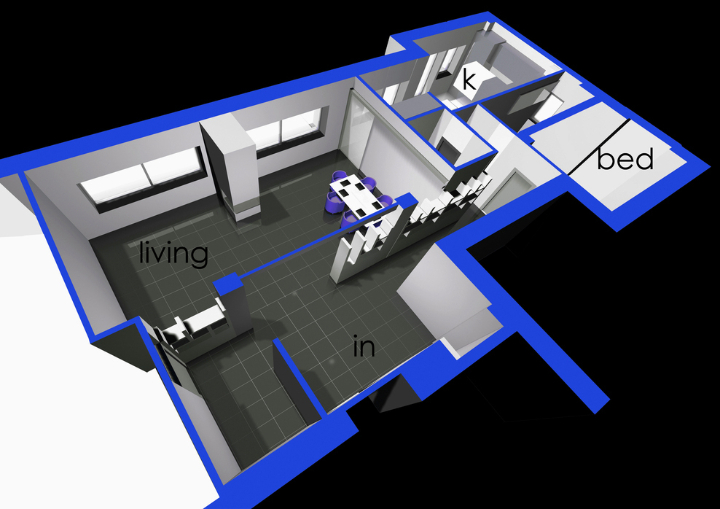 Project: David Coluzzi and Overhome