David Coluzzi and Overhome / ReDHome it has been modified: 2012-08-10 di
renovation of an apartment in Rome of 50 sqm. The idea developed in the project is based on research to exploit all the available space, the living area is characterized by large, bright red color that has an aesthetic effect with a game of contrasts wall equipped with shelves used as a library.
The game of joints between different materials is emphasized by the color lines that intertwine. The resin floor back on the walls and the white library divente a band that is inserted in the wall of bricks. The bedroom has the possibility to change according to the needs with a glass door that separates the passage for access to the balcony. The balcony is Habitable both the sleeping area from the living area as needed.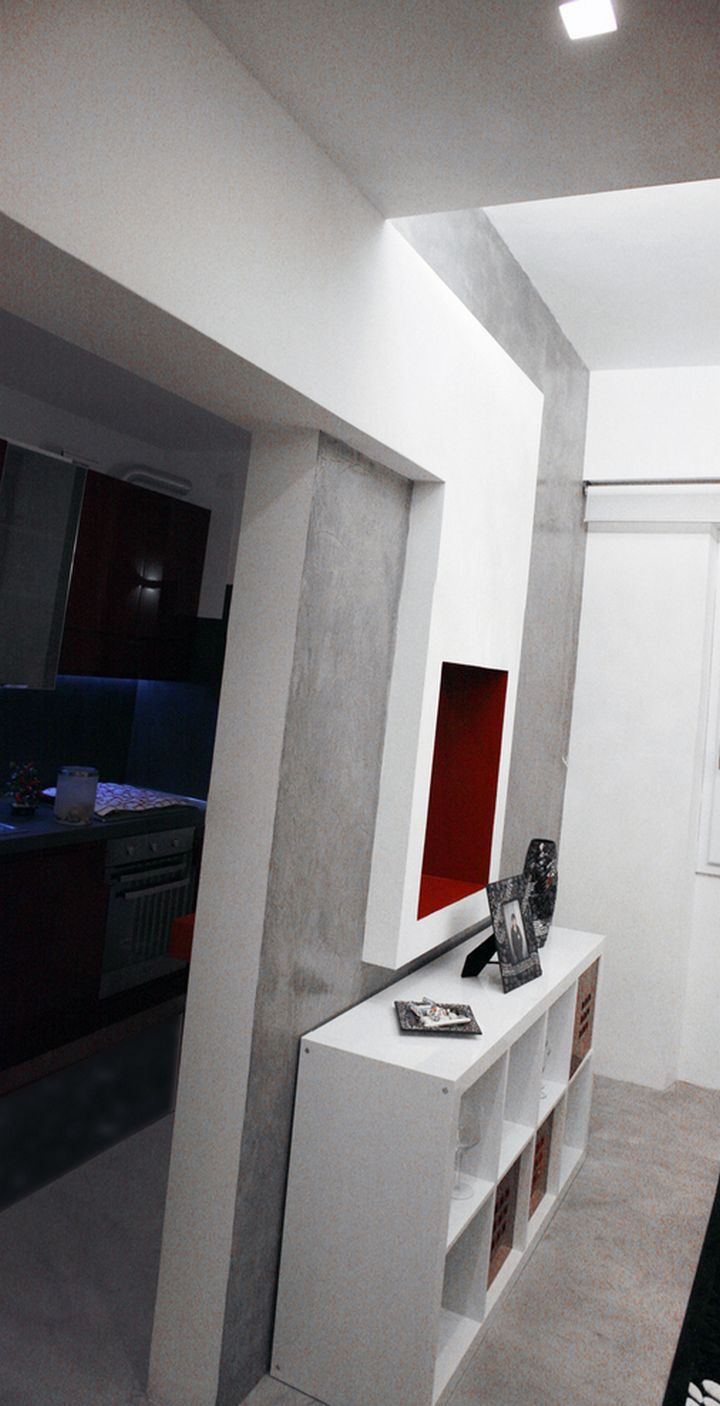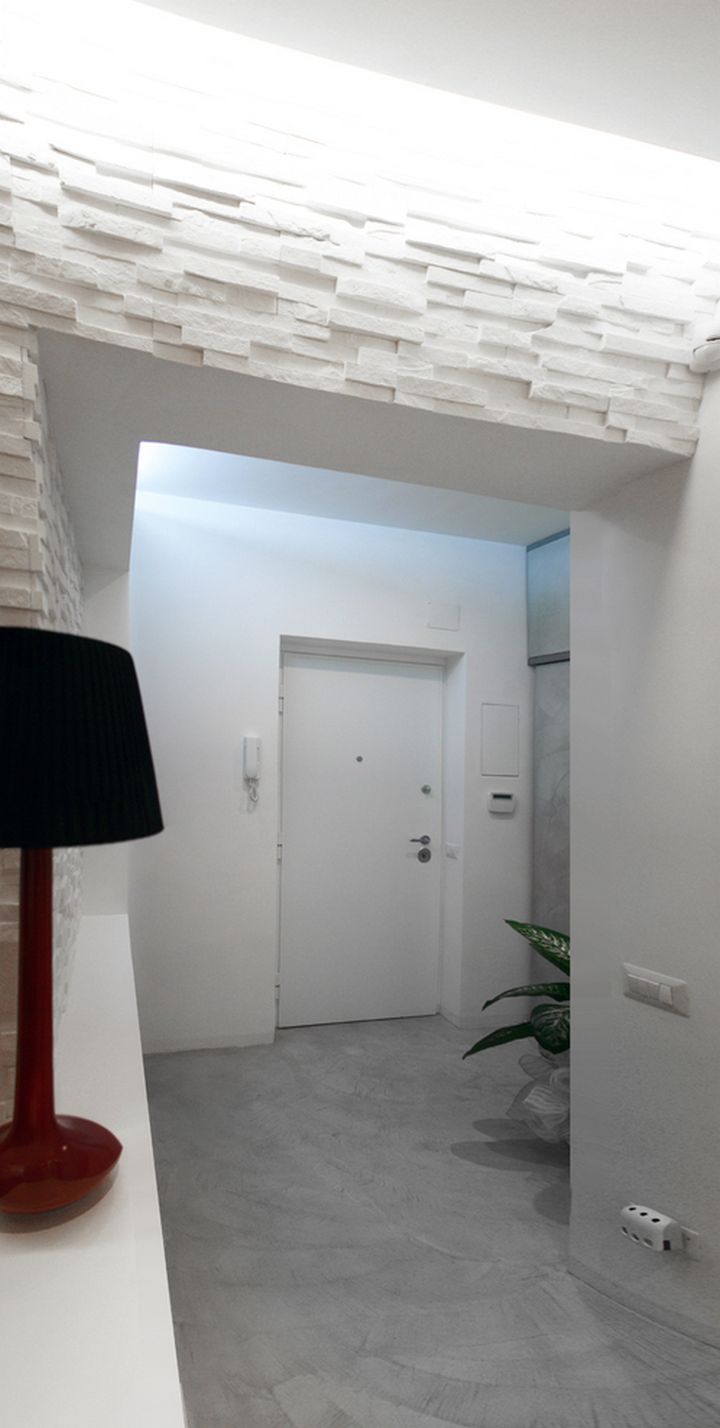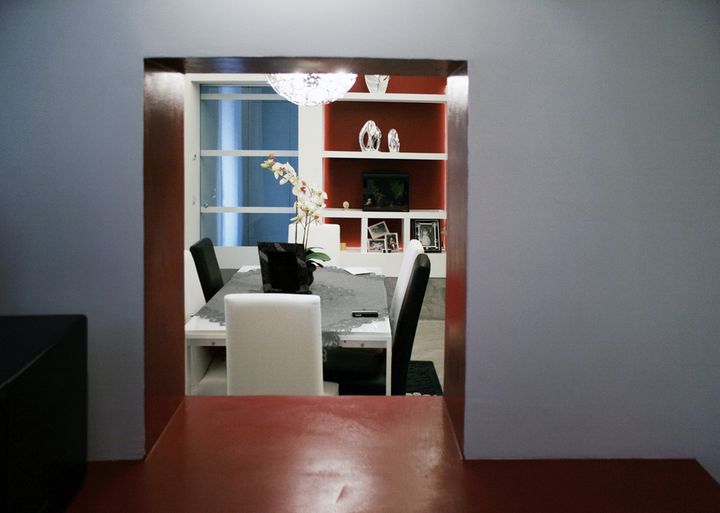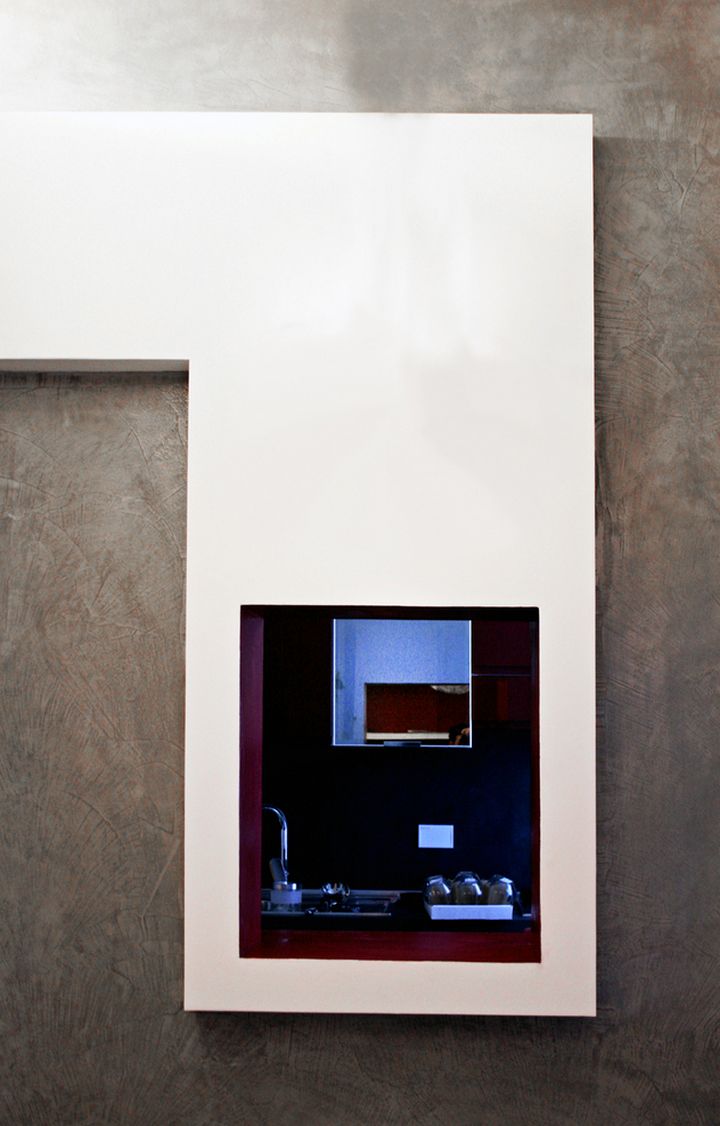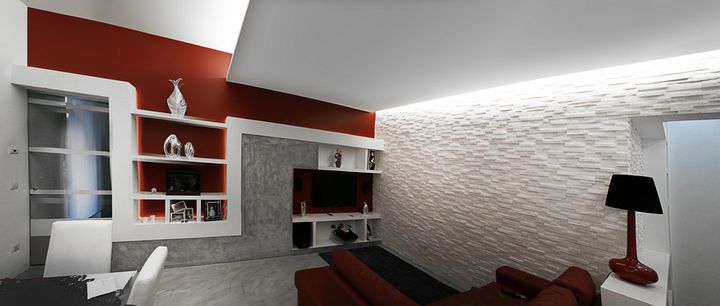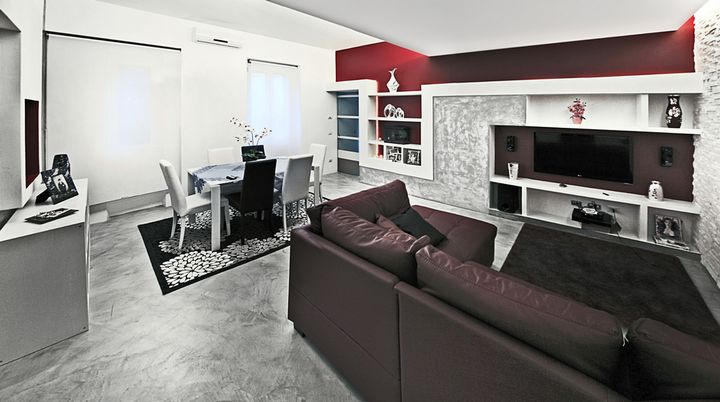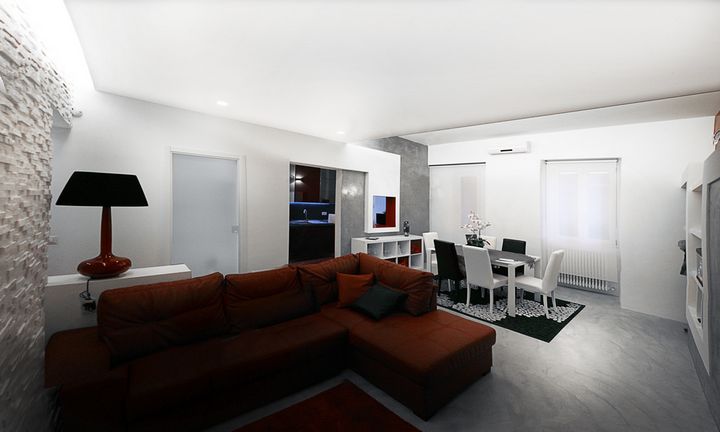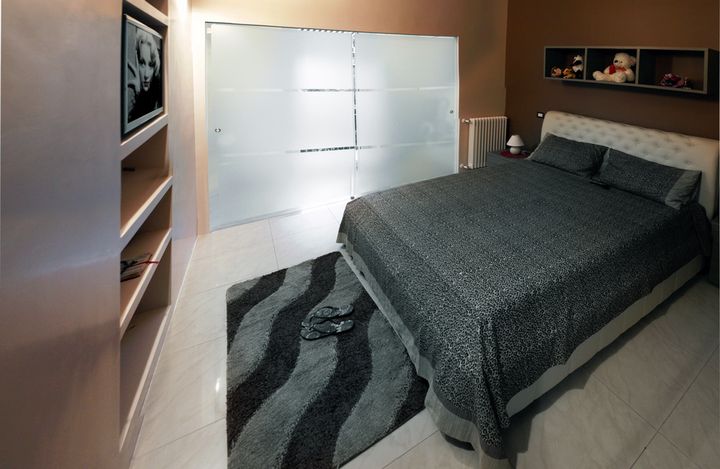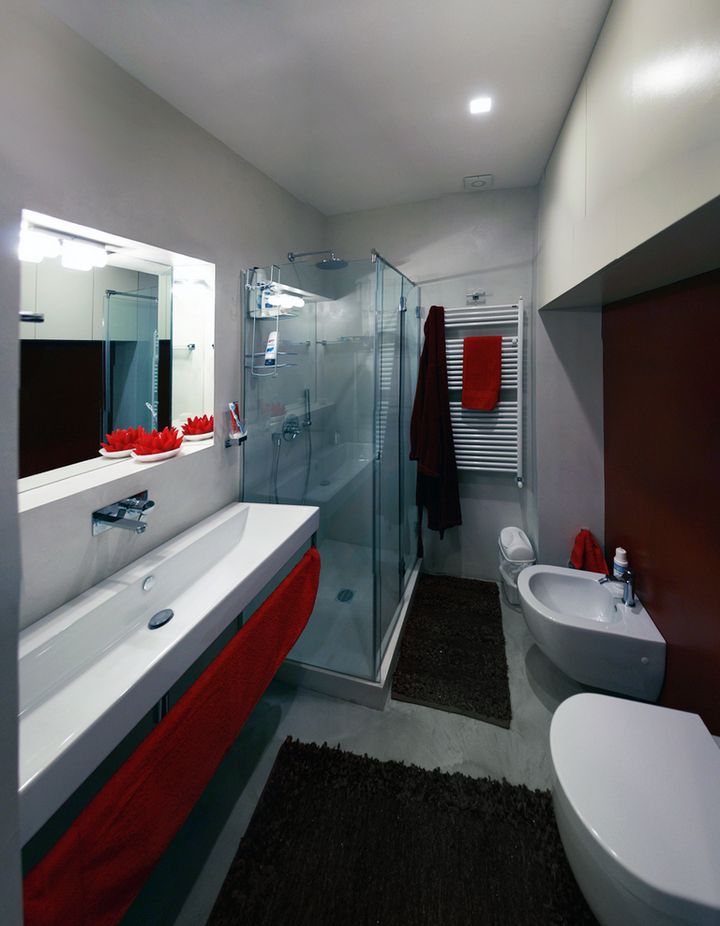 Project: David Coluzzi and Overhome