CVDB arquitectos / Cultural Centre in Cartaxo it has been modified: 2011-04-21 di
CVDB Arquitectos they sent us this project which won the first prize of a competition by invitation for the new Cultural Center of Cartaxo. The structure is distinguished by the courageous concrete cantilever which, like a "whale's belly", projects onto the sidewalk and foyer to house the main hall.
This public building is located between two pediments, taking on the modest urban scale of Cartaxo's main square. The building has an iconographic and public character that balances the relationship between the smallness of the site and the rich program. The ground floor foyer is strongly linked to the main square of the city, thus underlining the public character of this building.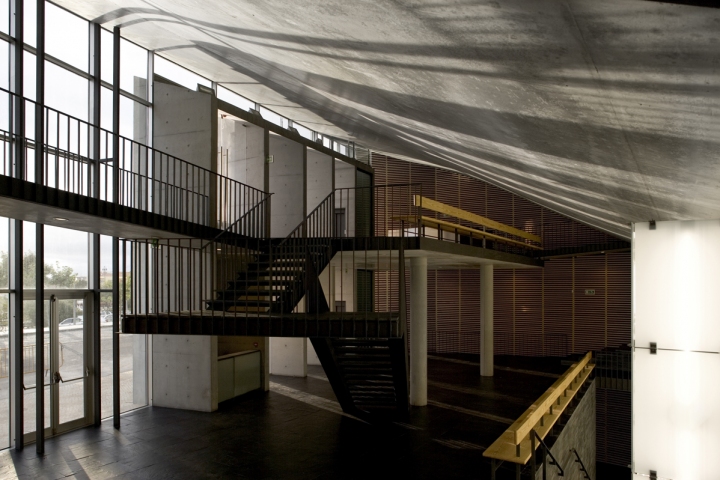 The cinema is located in the basement, and the main hall has been raised off the ground, with the capacity of 332 spectators. The transparency and permeability of a porous visual and spatial relationship to be established with the square. From outside you can hear the movement of its users inside the building. A flow is generated between the inside of the building and the outside, which is executed and accentuated by the swelling curvature of the exposed concrete of the "whale's belly".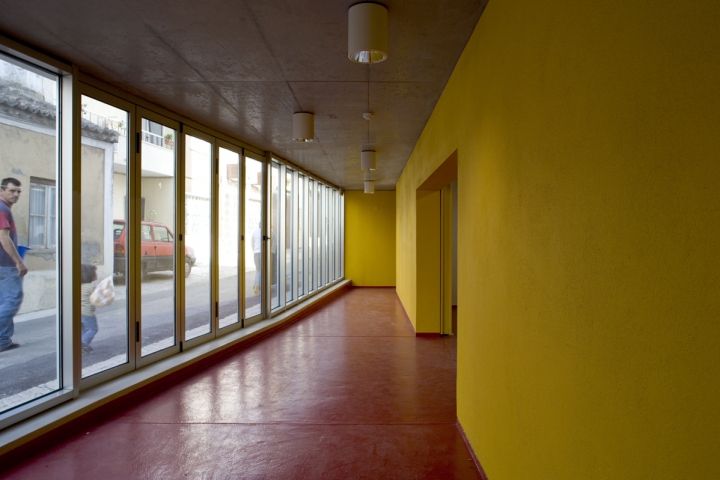 Part of the facade is occupied by a screen of concrete and glass that acts as a mediator of scale. The public spaces are built with exposed concrete, slate floors and wood, thus emphasizing the presence of the character of these materials. Strong colors, bright yellow and red are used in the back stage areas. In the two rooms, the light appears as if it were carved on the walls and on the surfaces of ceilings.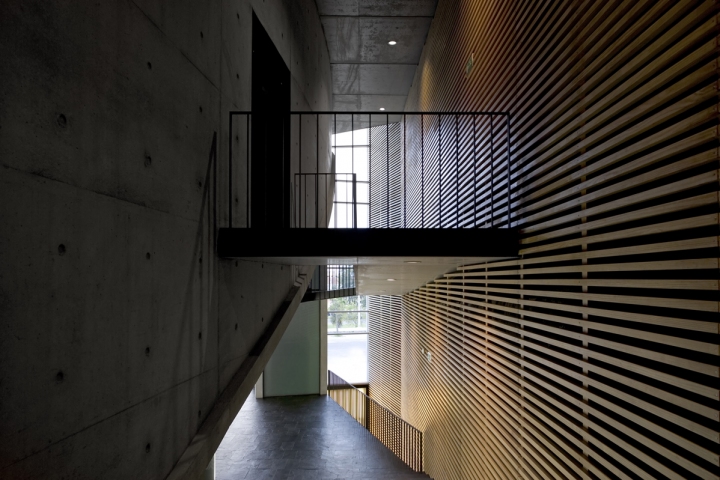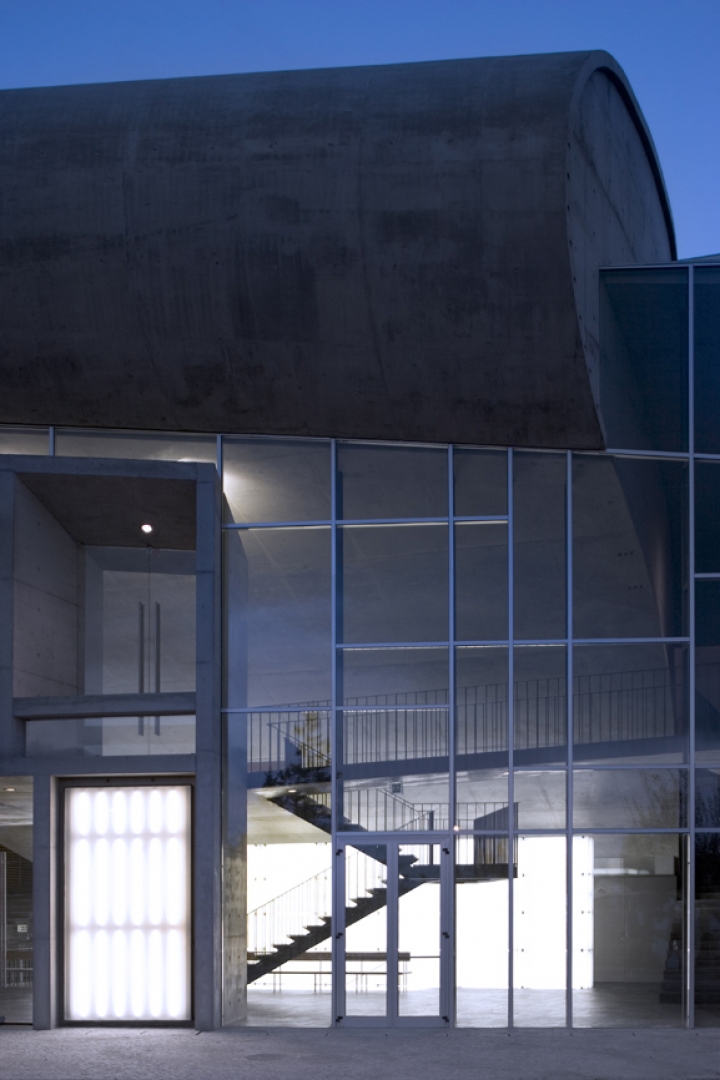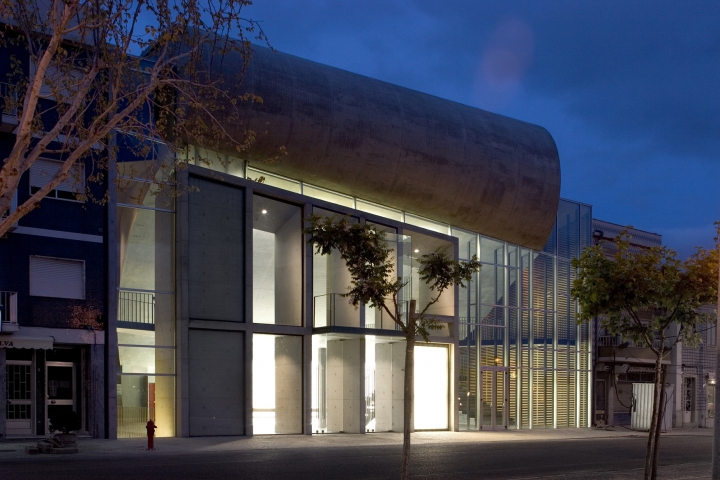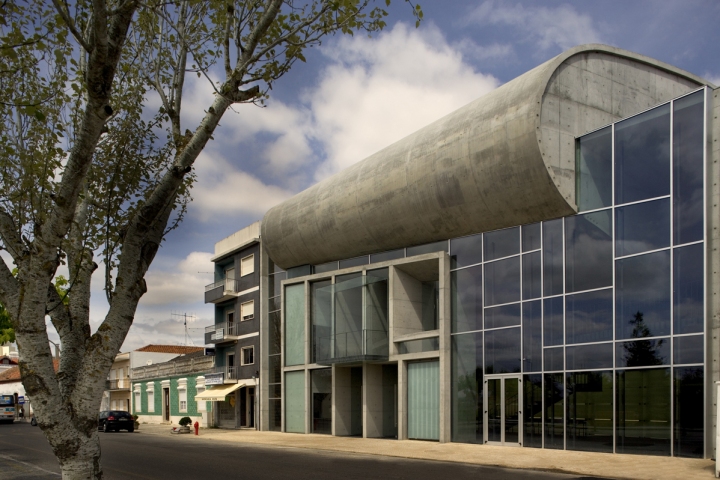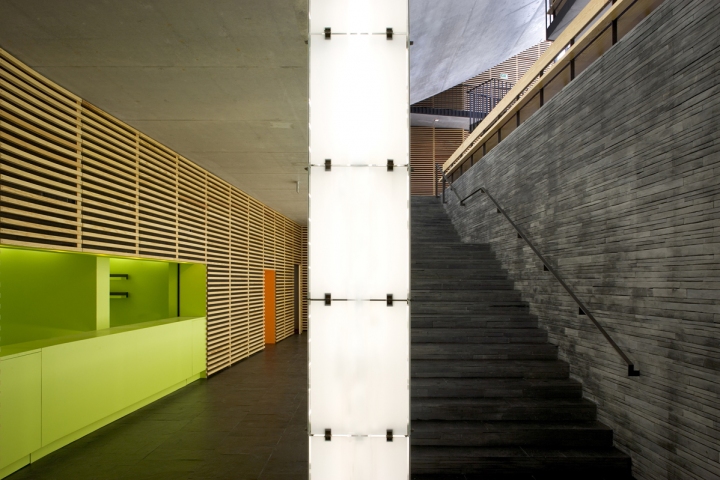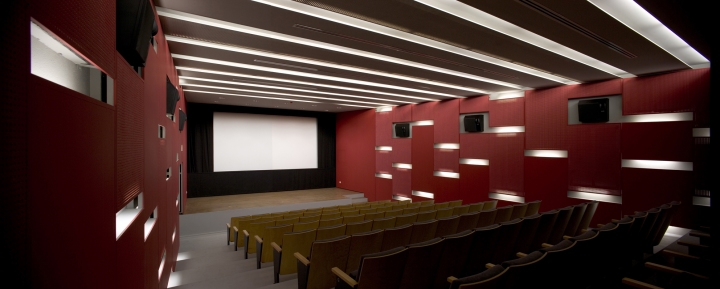 Photography: FG + SG, Fernando Guerra; Daniel Malhão, photography