Conversion of a basement of a villa into a guest space it has been modified: 2017-10-30 di
Dress up the existing one. The complete refurbishment of the finishes and a new space organization enabled the study of Plus Ultra architecture to convert the basement of a villa in the countryside near Pescara in an environment to welcome guests.
The space is articulated through two volumes covered in oak and through two focal points, the fireplace and the island kitchen. The two volumes, one containing the stairwell and the other the services, integrate along the entire perimeter
the necessary accessories: wardrobes, dispensers and on the fireplace side there is a wardrobe containing the home theater system.
The environment is characterized by a continuous concrete-resin pavement with neutral tones, then resembled in the gray quartzite elements of the fireplace and the kitchen. In the absence of particular elements, in this case the relationship with the existing one has become a relation to the traditions of the territory: the two focal points of the project, the island kitchen and the space around the fireplace, were characterized by a coating in handmade ceramics by an artisan in Castelli, the historic center for the production of majolica in Abruzzo.
The light effect on the wall on the left side of the large opening on the garden has been emphasized using a pasta-based paint with a micro-line effect shaped by brush passage.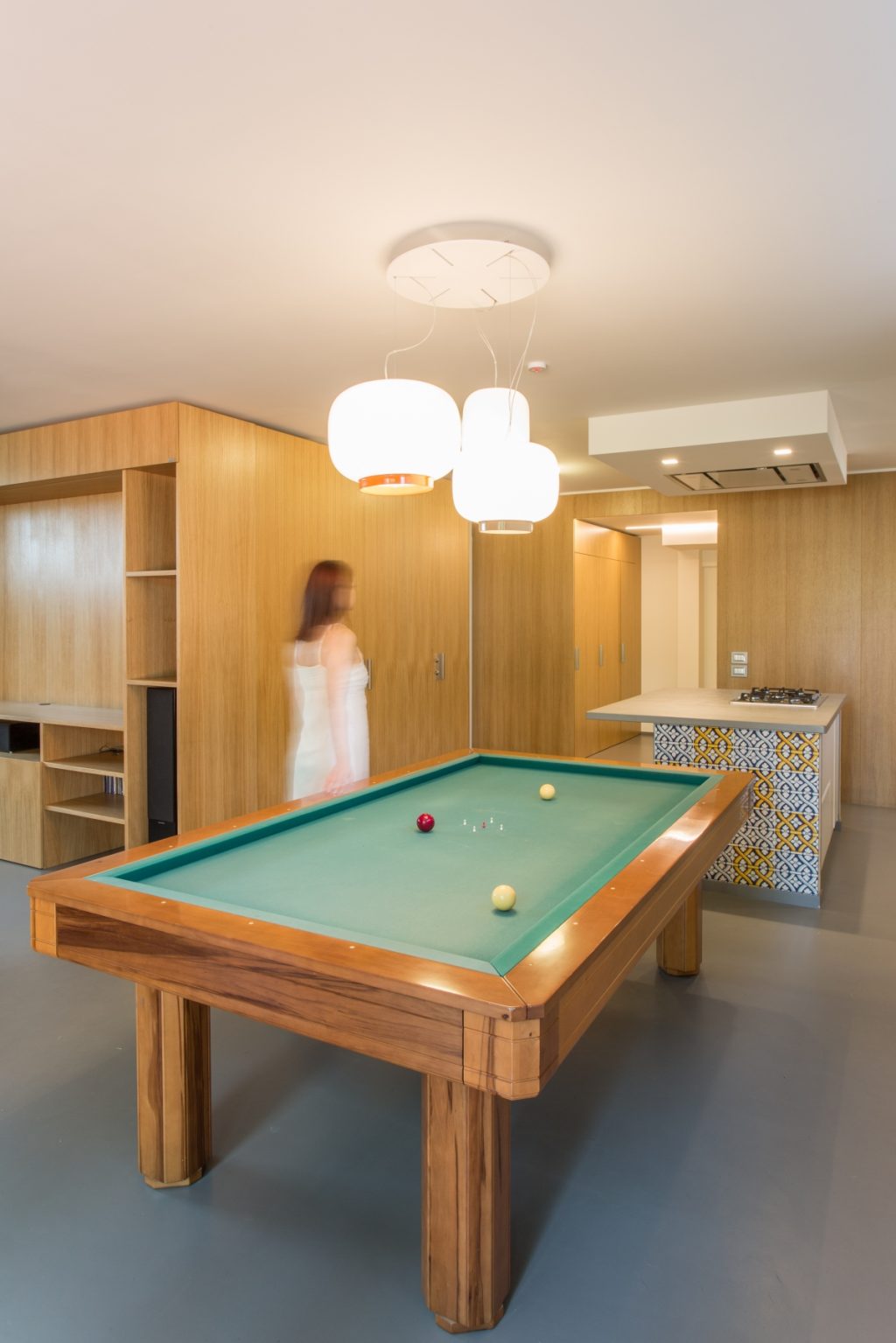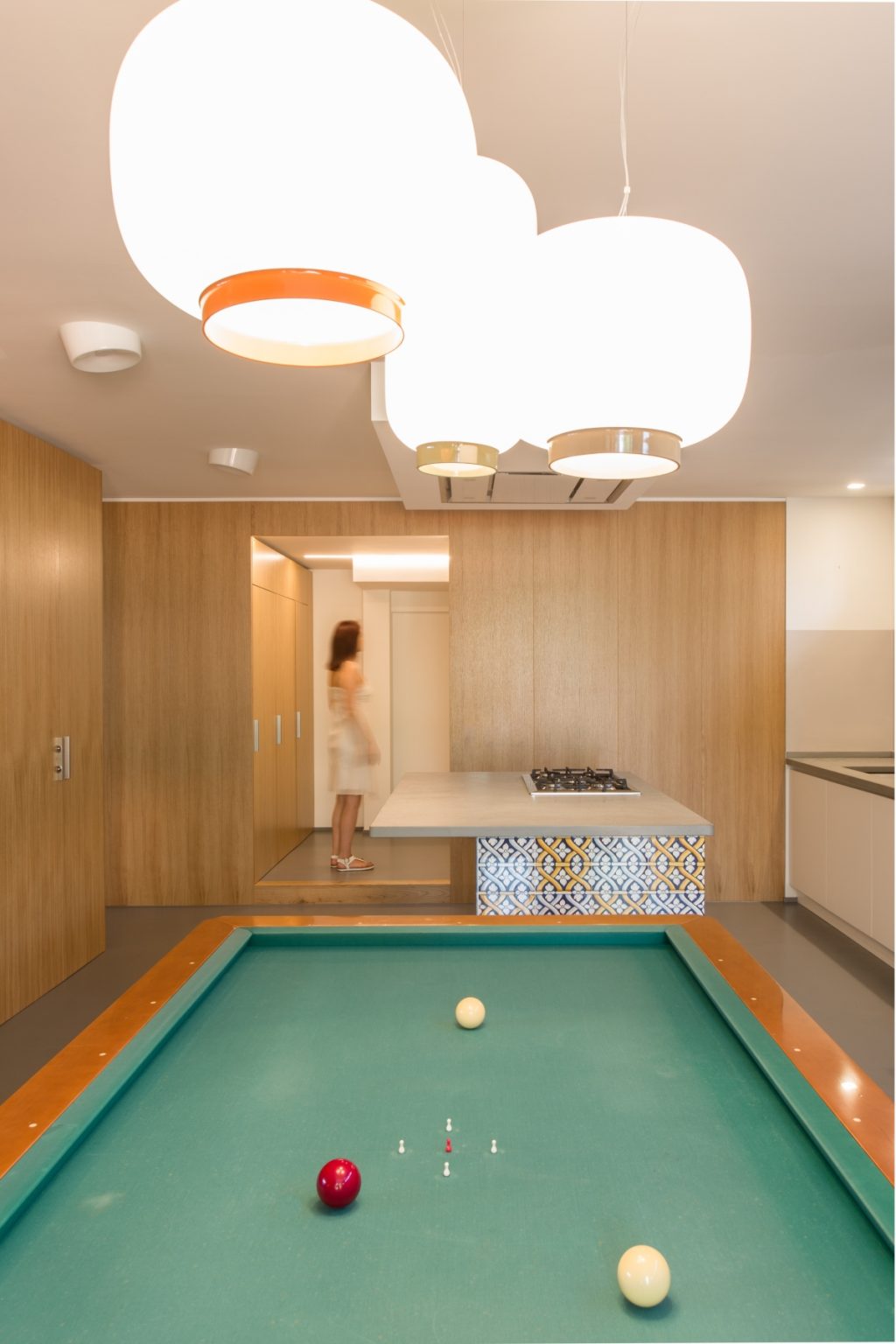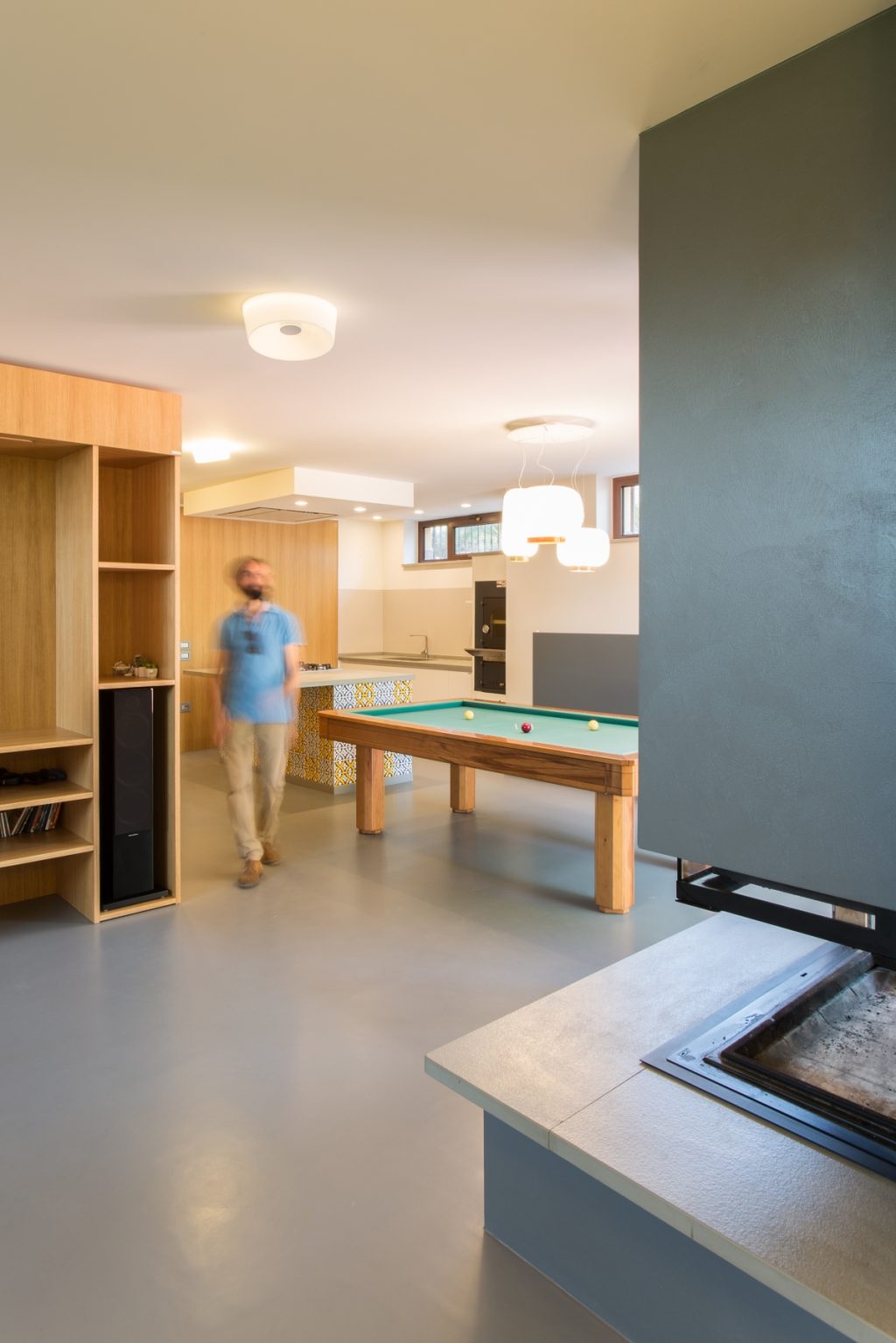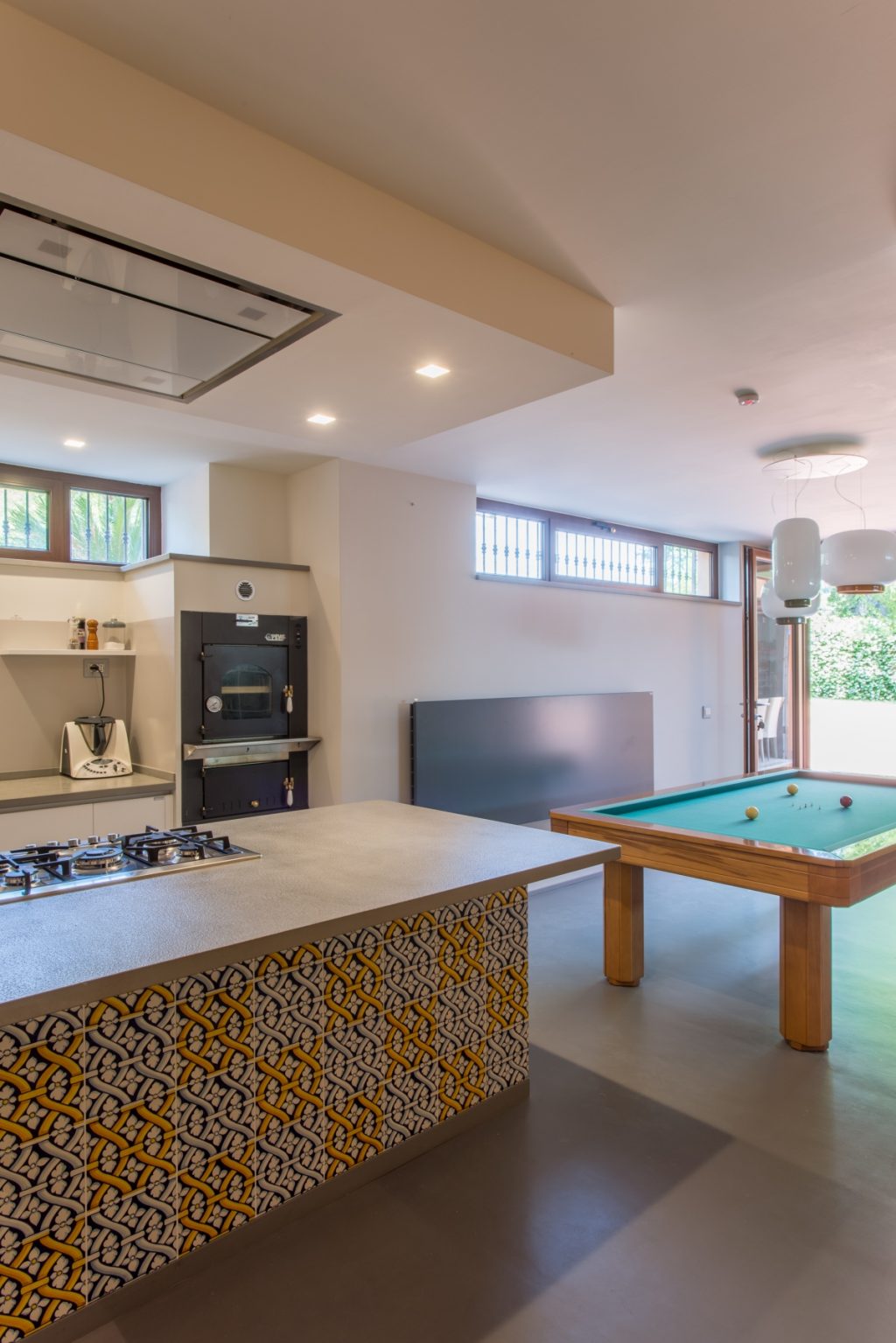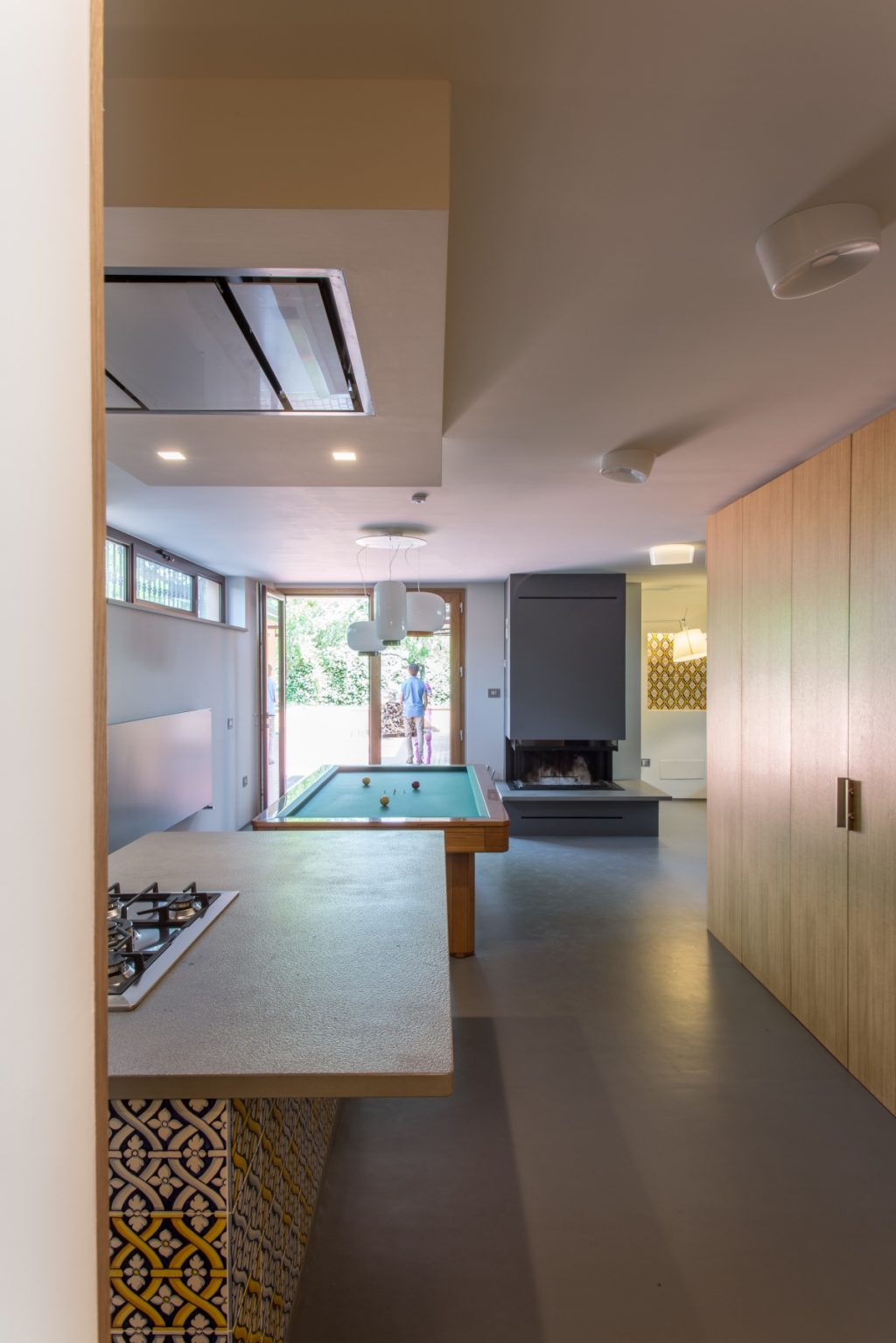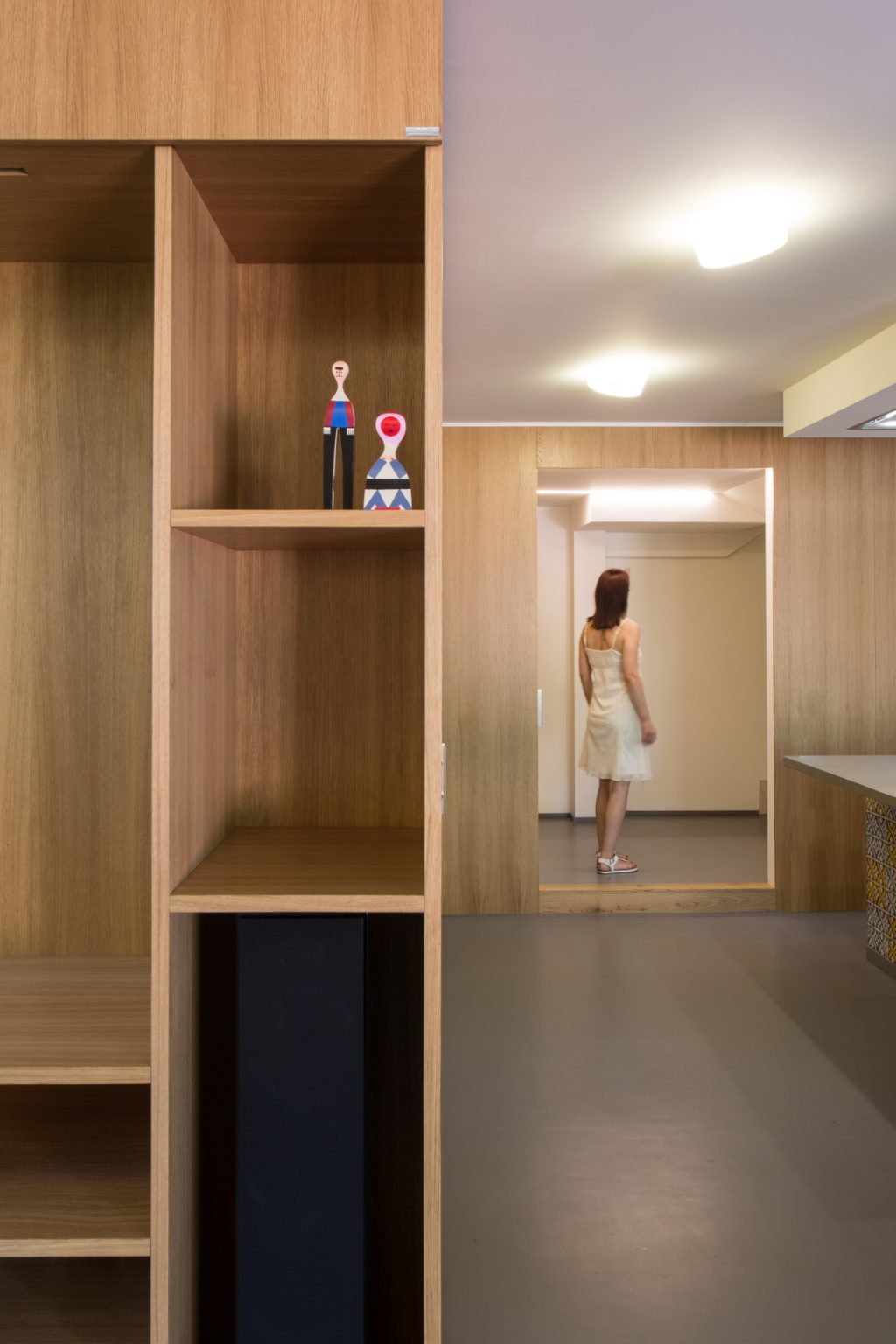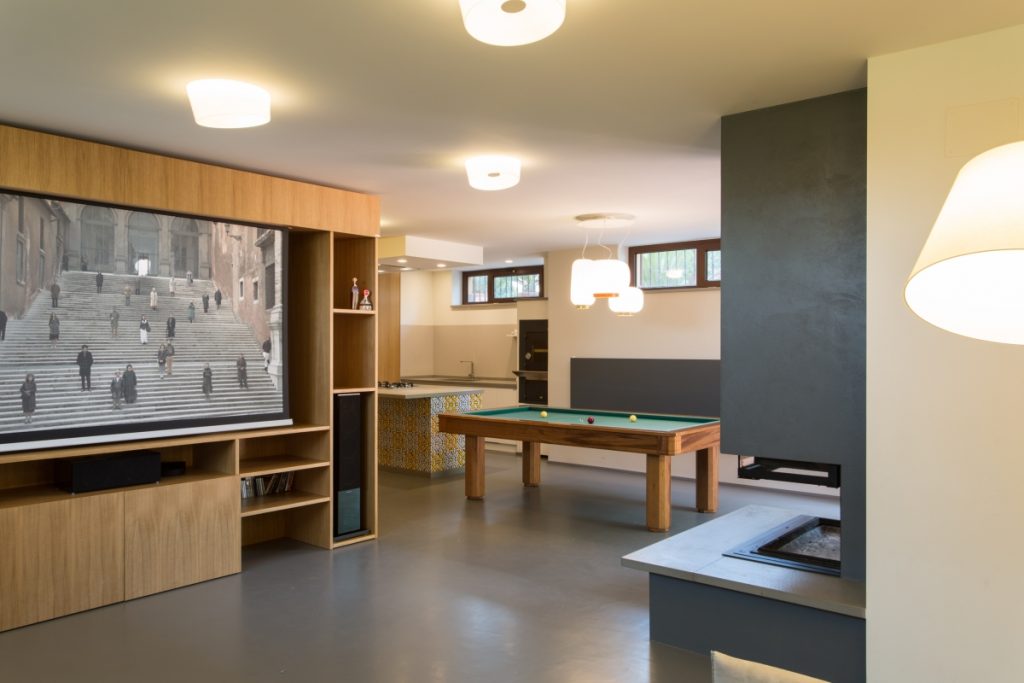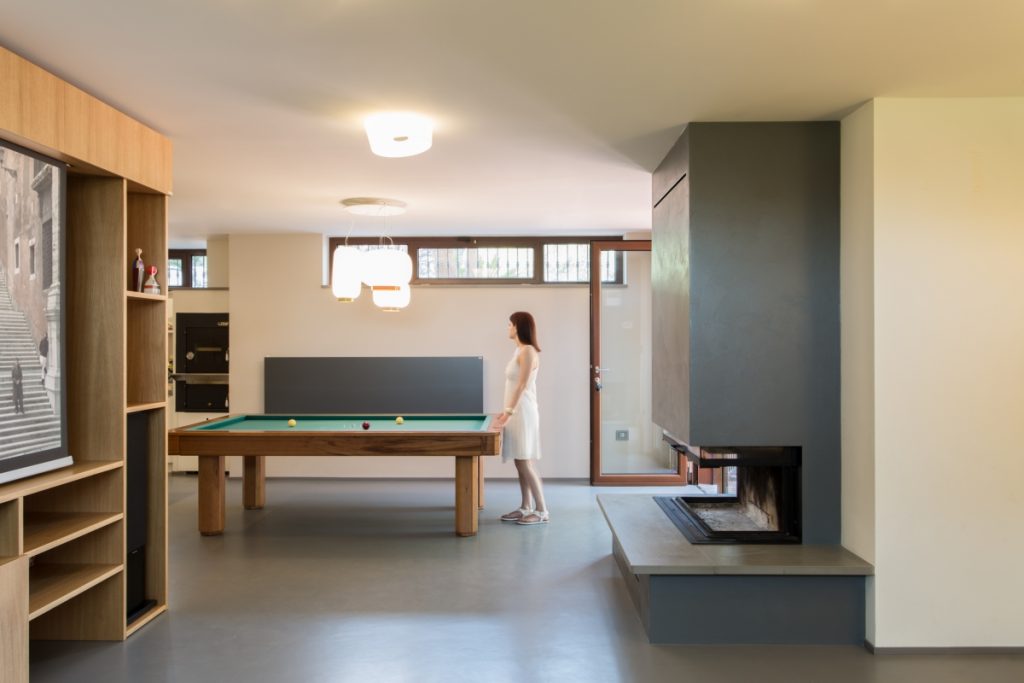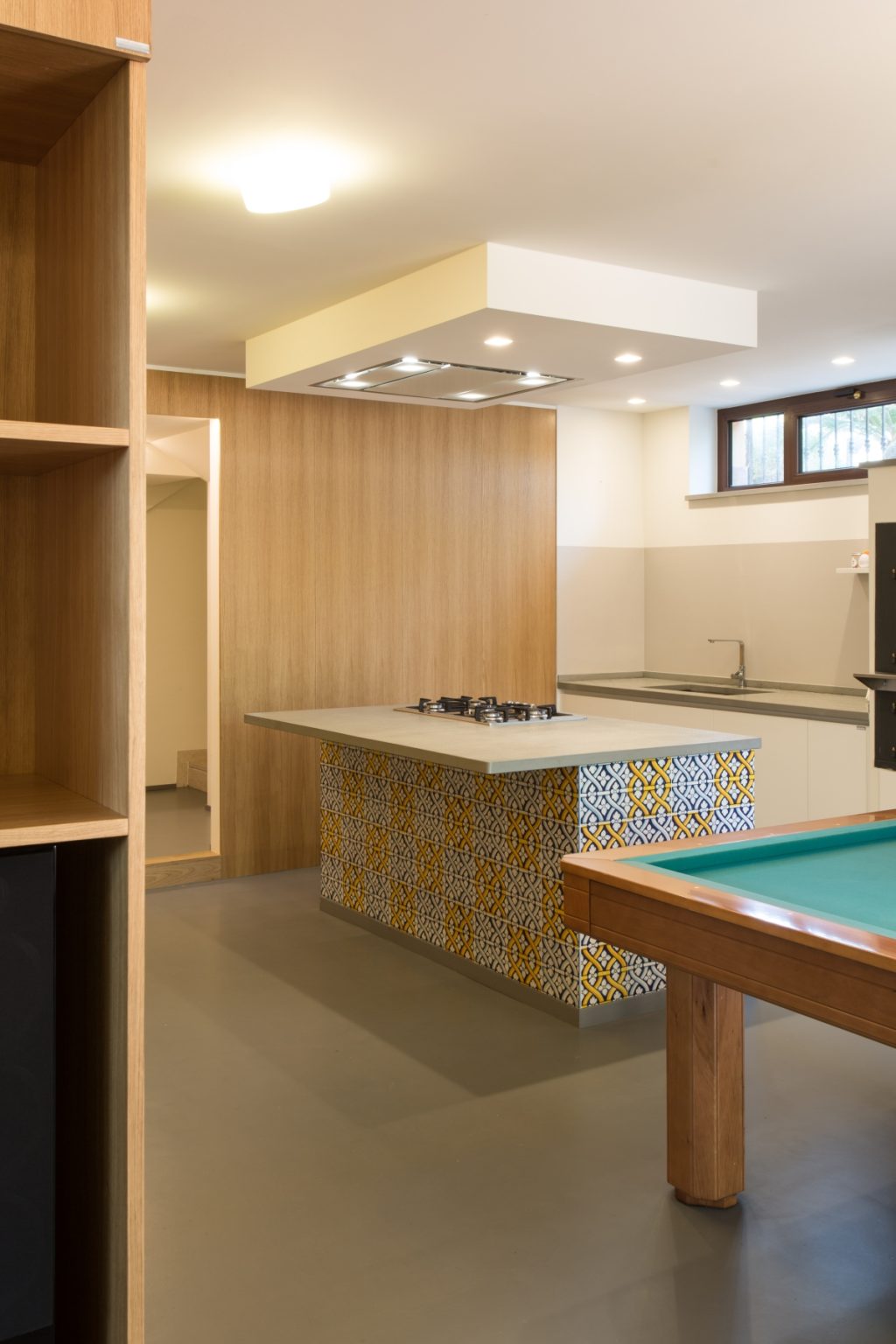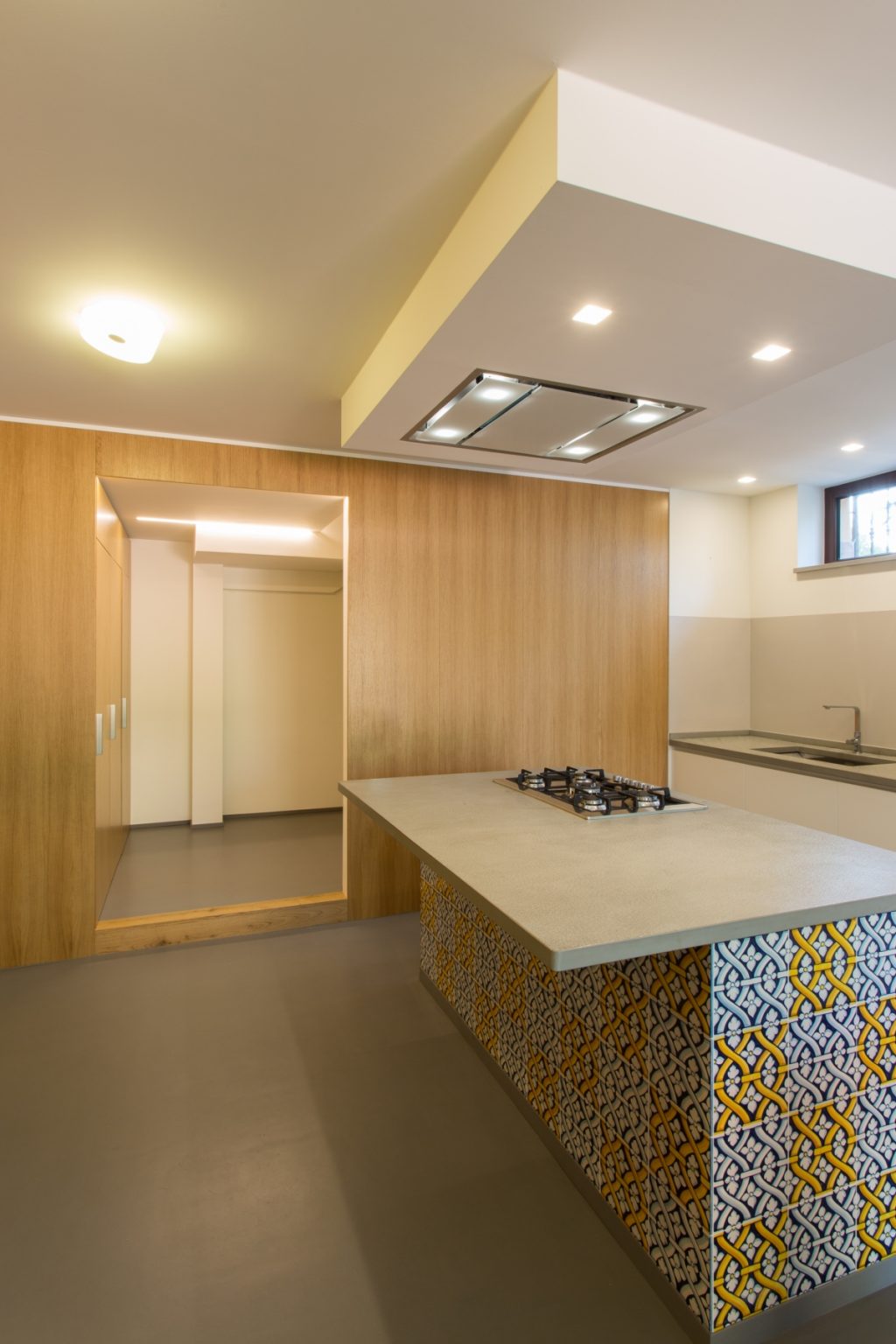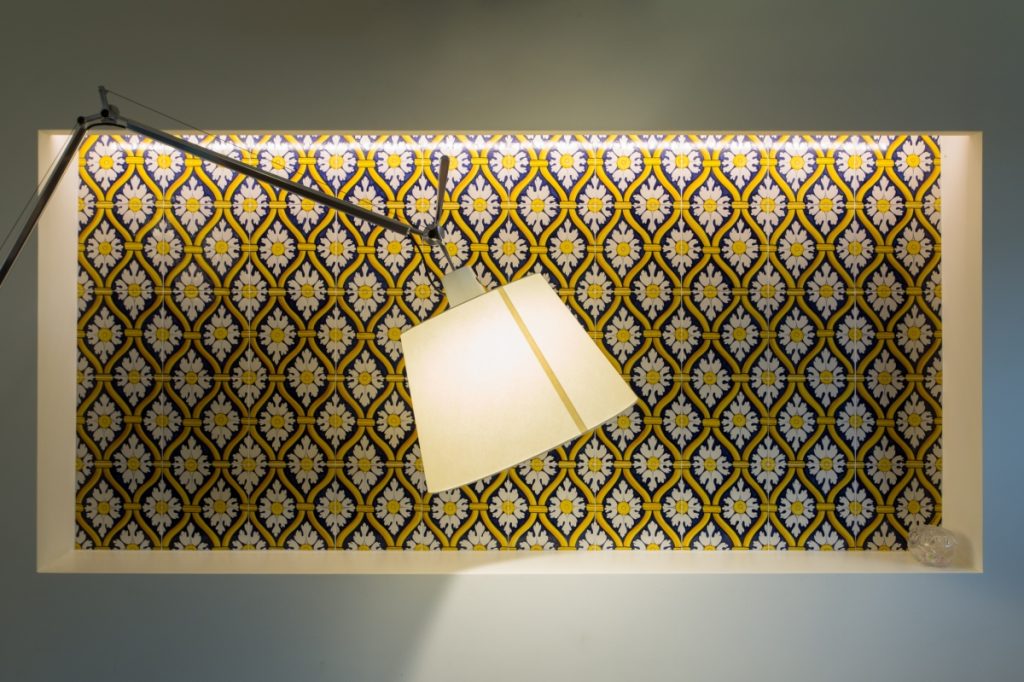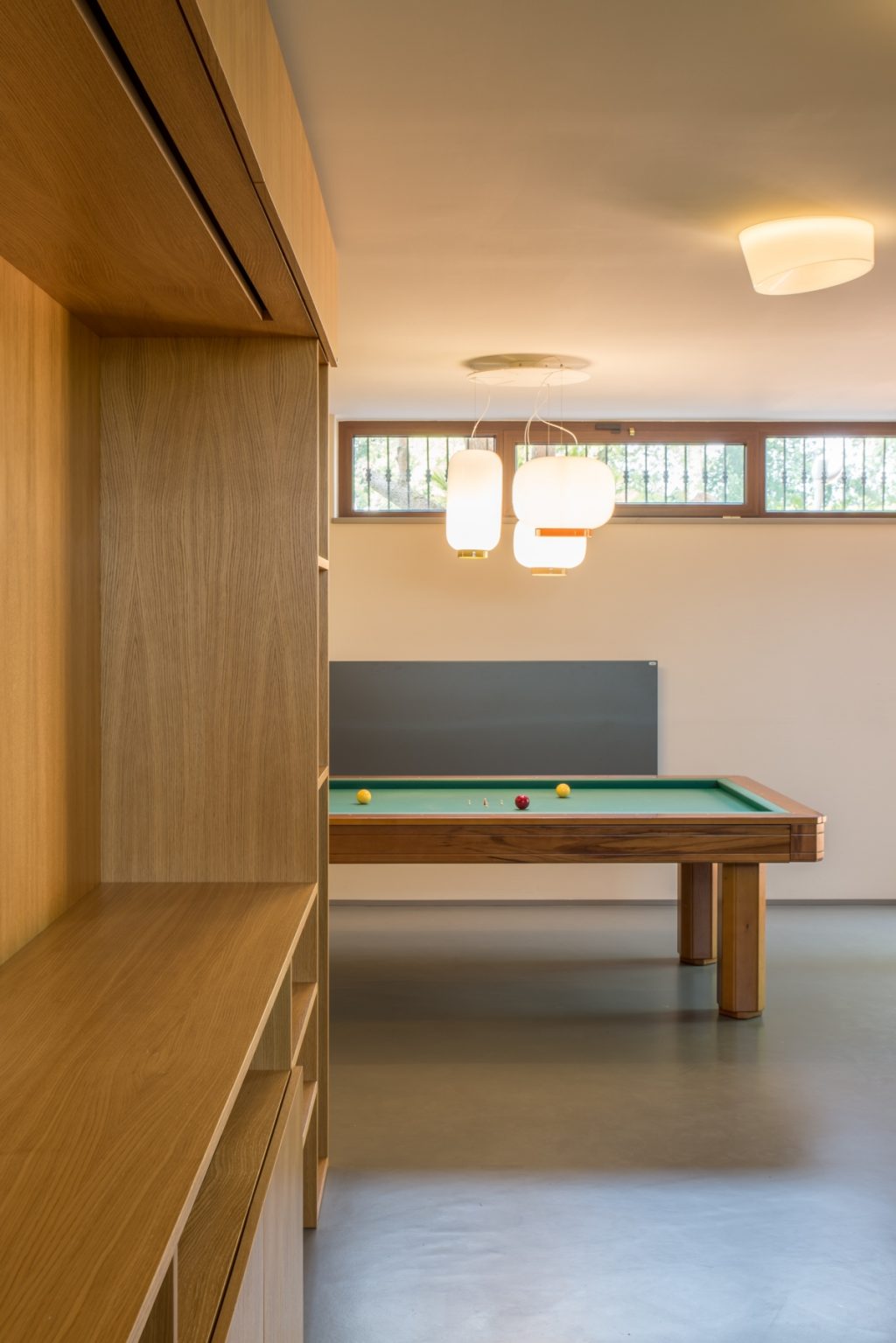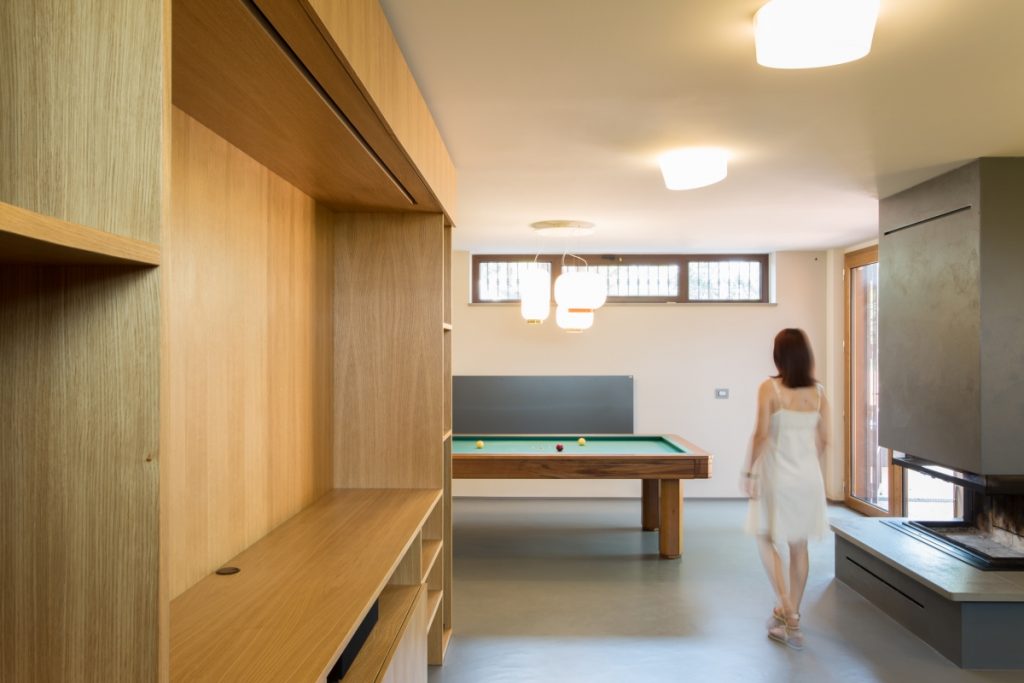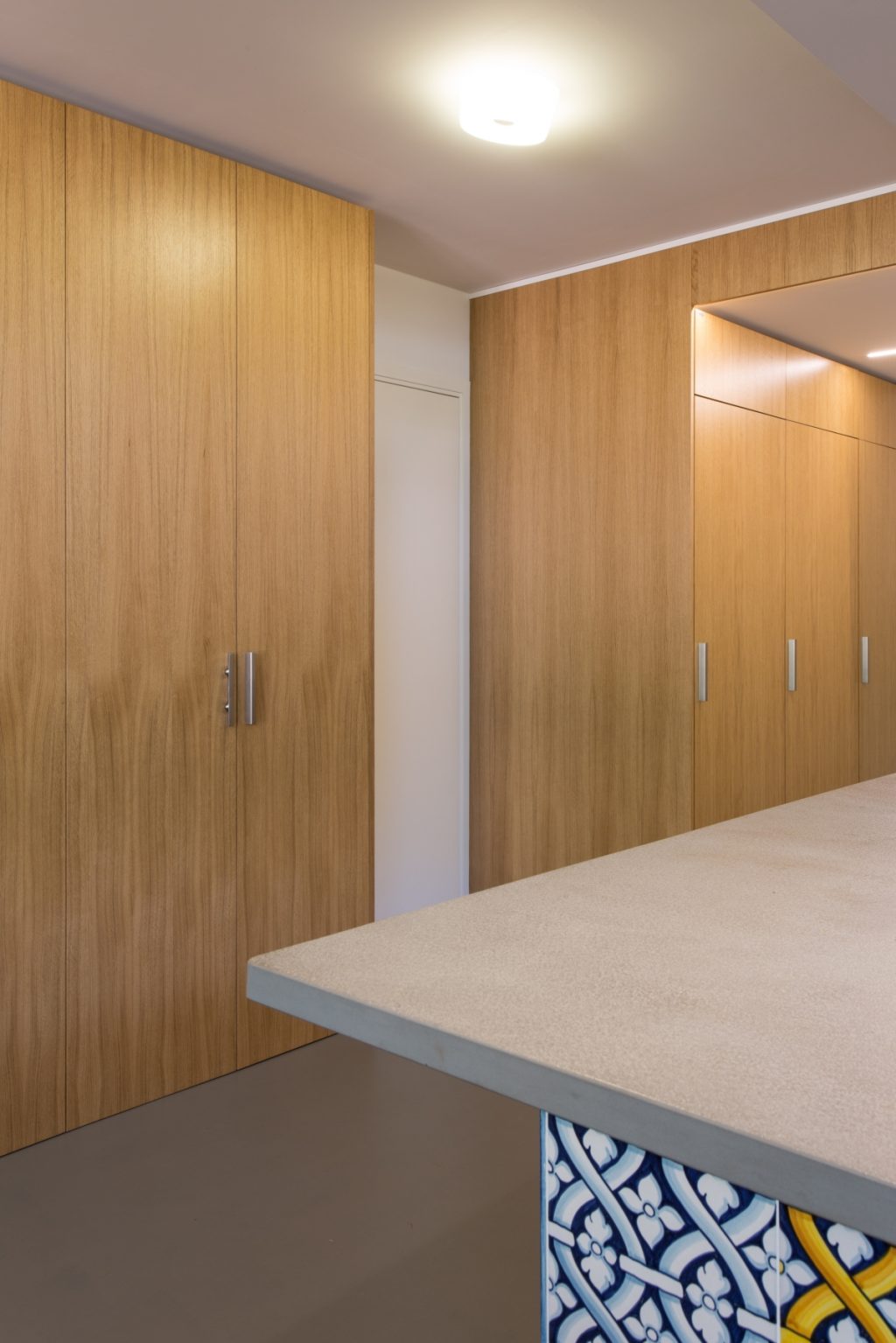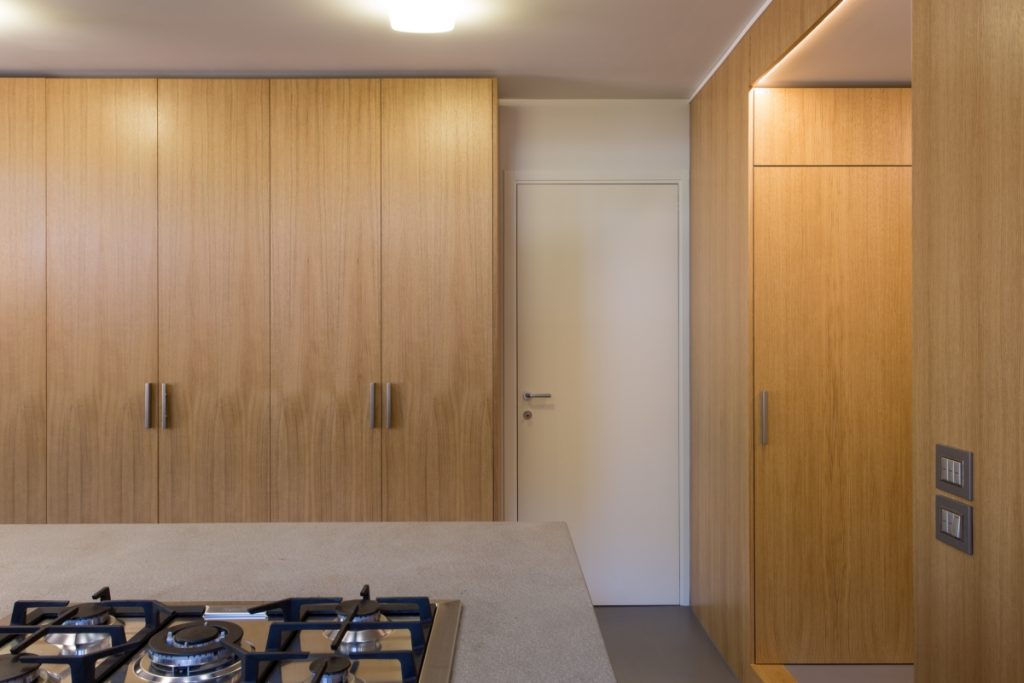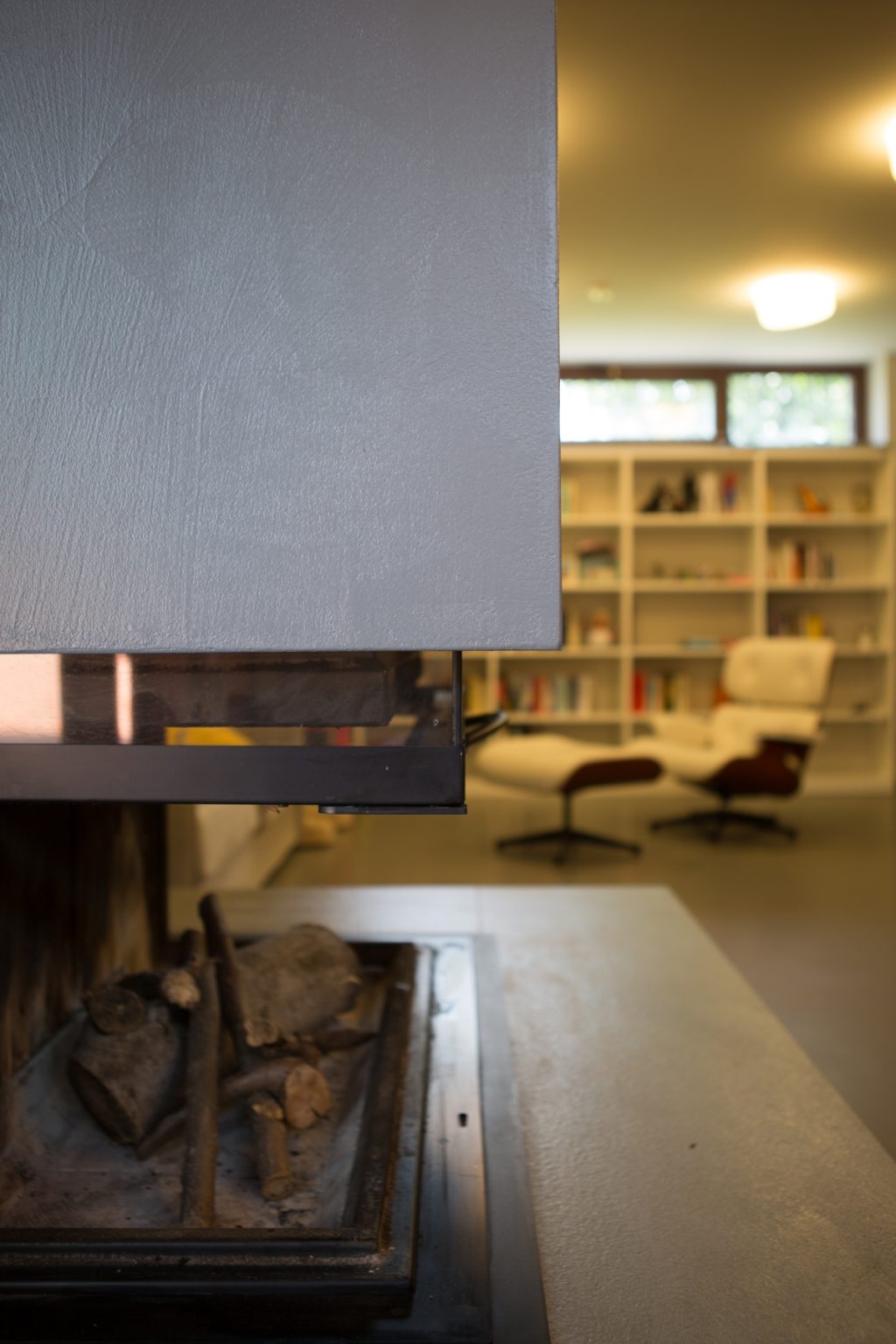 Intervention: renovation and tailor-made design
Place: Cerratina (PE) - ltaly
Area 111 About sqm
Chronology: 2015 project, realization 2016