CH + QS arquitectos / Oficinas Hub Madrid it has been modified: 2023-10-07 di
This draft CH + QS arquitectos, is the transformation of a former garage into offices. It was previously an auto shop and before that, a garden.
The clients were a group of young entrepreneurs who wanted to build the headquarters of the global company in Madrid; part-time employment offices for social entrepreneurs seeking to "change the world" and carrying out projects of various kinds. "When we saw the garage, we had a strong impression, it was intact, intact since the '40s, the space was
a bubble in the congestion zone in central Madrid. We wanted to implement energy saving, economic sustainability and recycling criteria that we believe represent the challenge of the times in which we live, to explore a new way of intervening and reusing the buildings of the twentieth century. We wondered if we would be able to not alter or obscure the levels of life in this space, practically no design ...
... What happens if we only insulate the cover, add a floor heating system in wooden planks, warm in winter and cool in summer, if we do not paint the walls, covering them only with recycled felt, and in the meeting rooms we leave in sight its old labels and its flaws .......
... What happens if we hardly buy anything new, if we ask the people of the Hub to donate their used furniture, if we add more retired furniture to give them another chance ... something is still missing to furnish ... boxes, fruit crates , which are also stools, props, make up a staircase, a library and some roofs.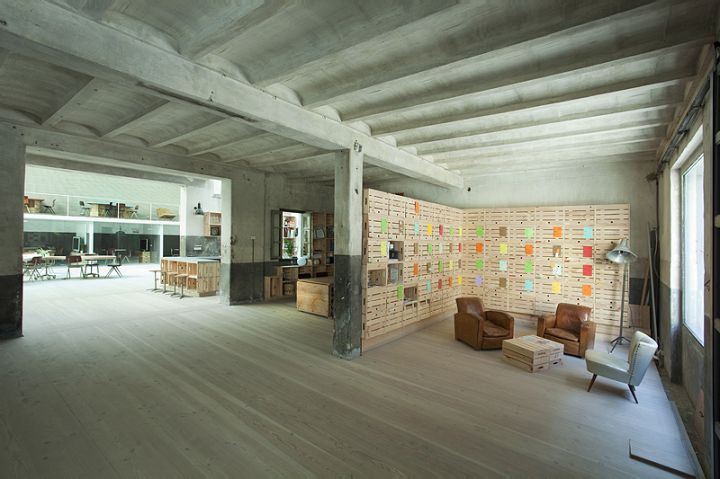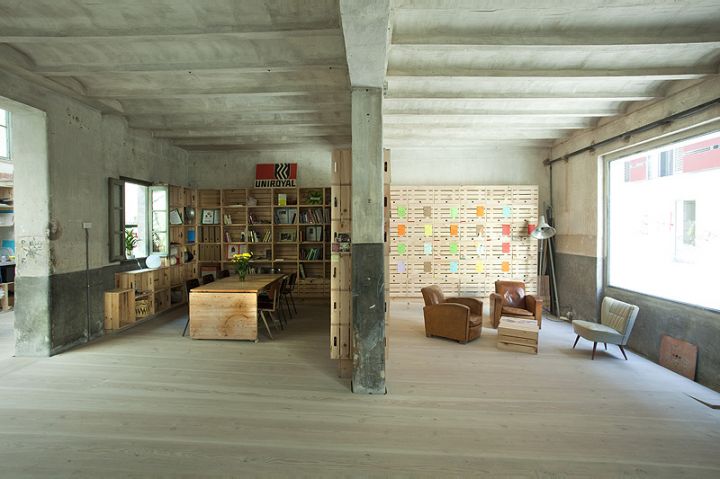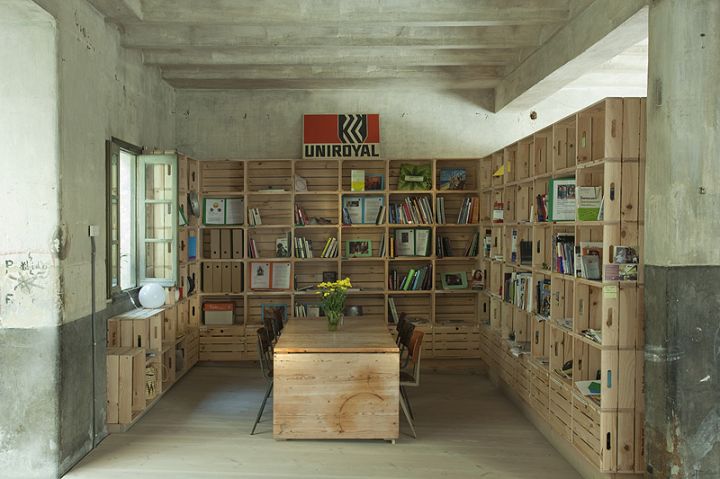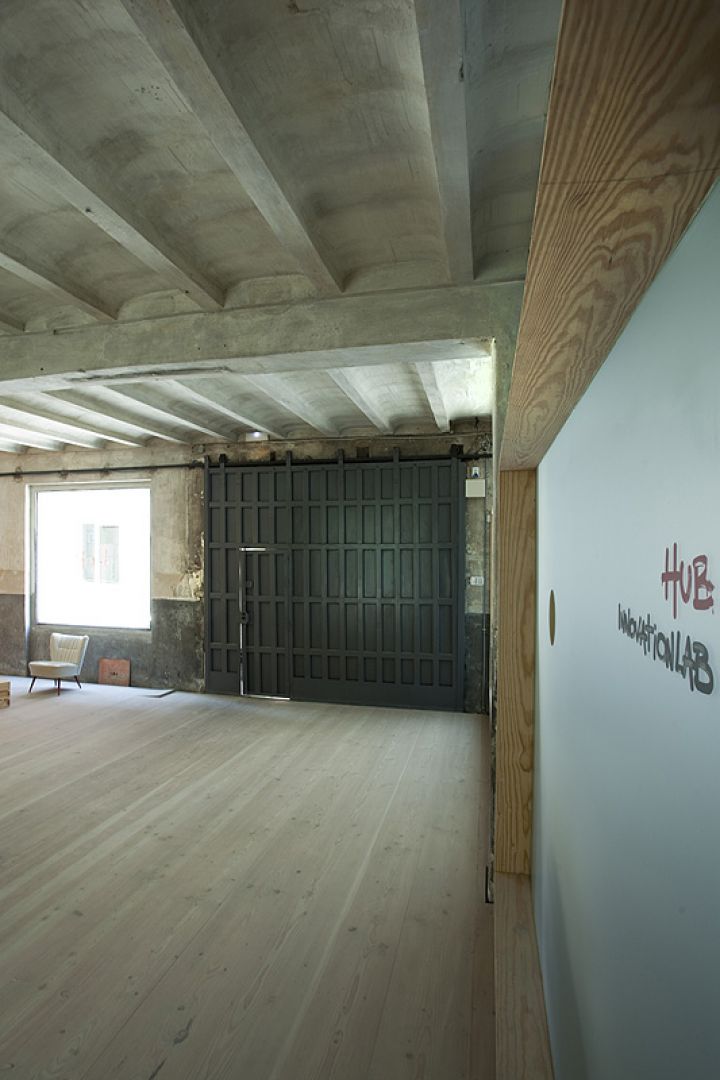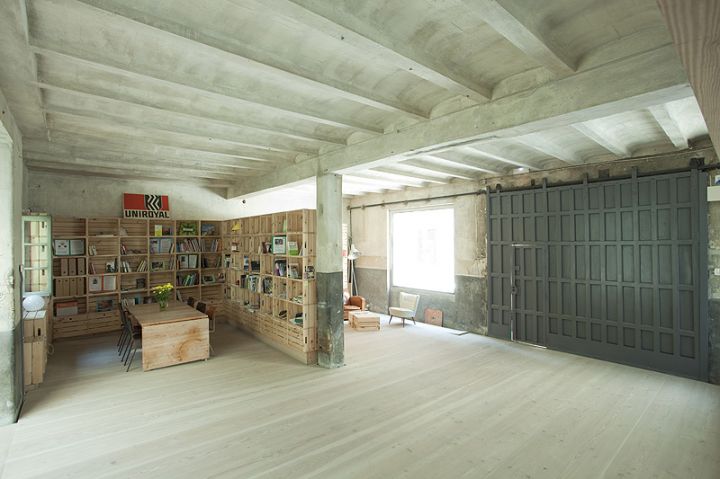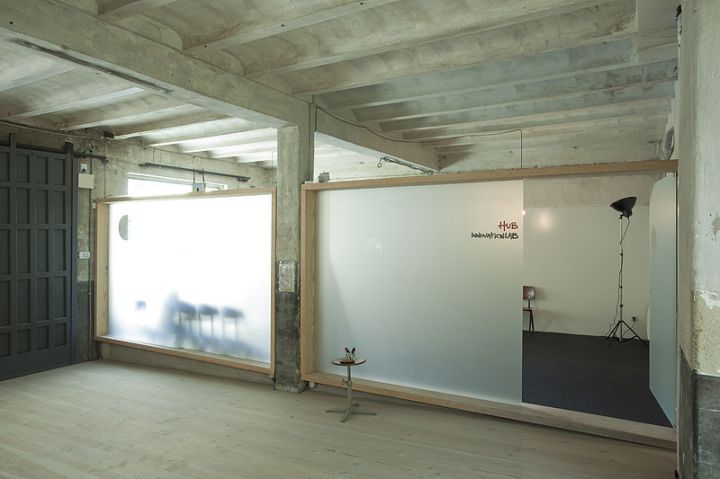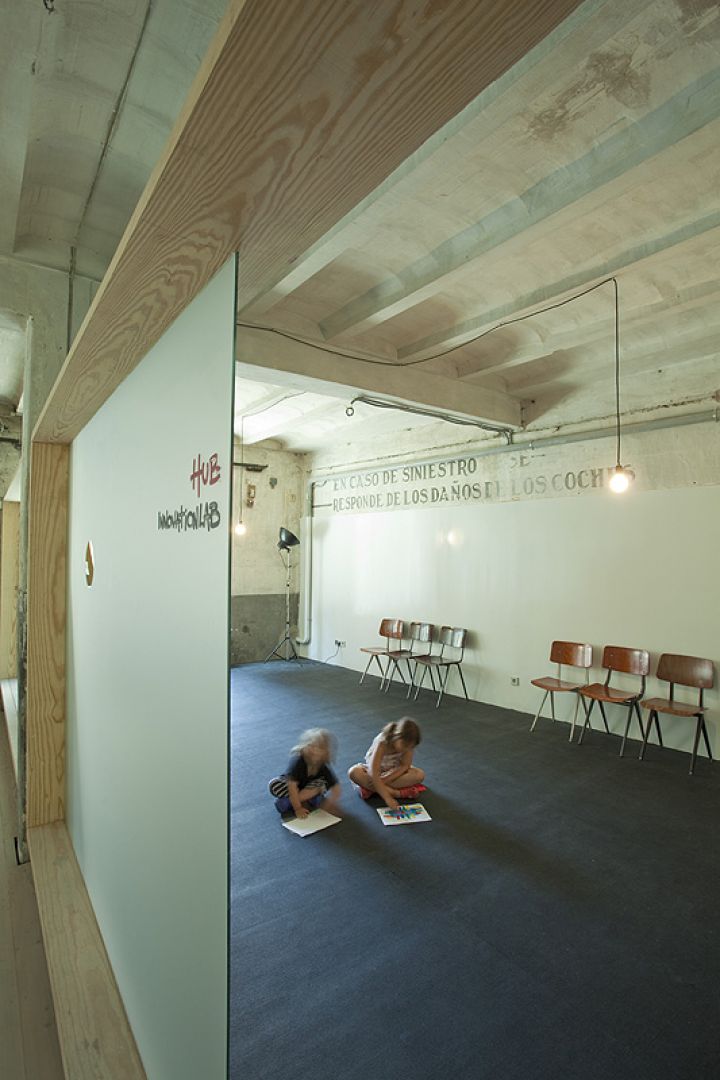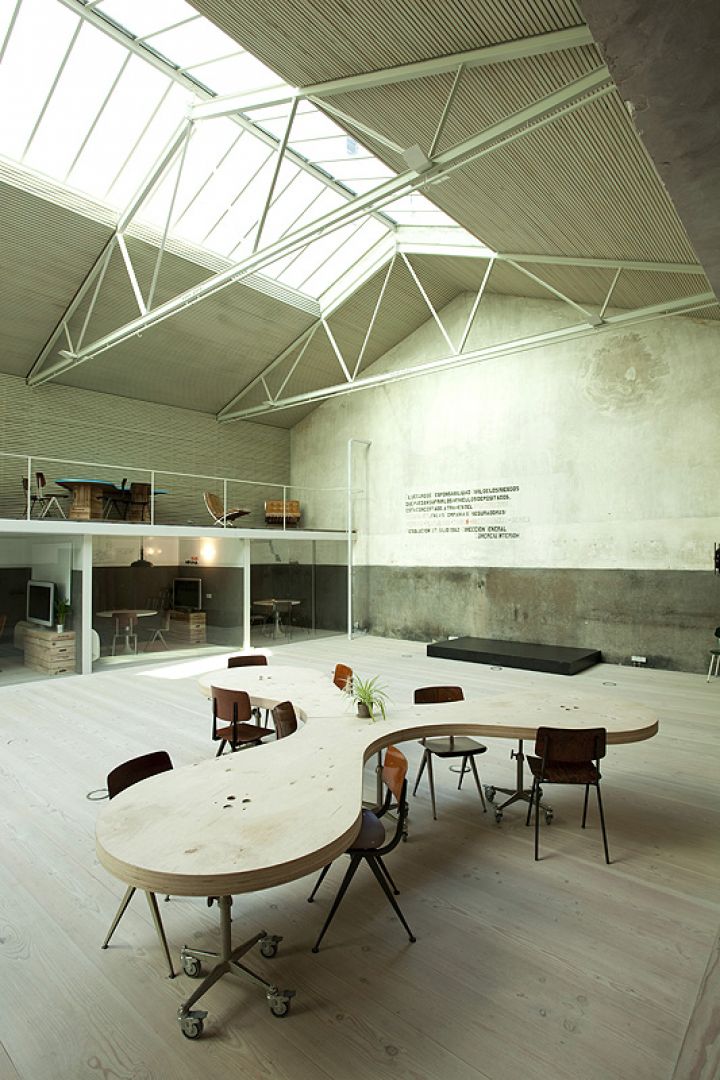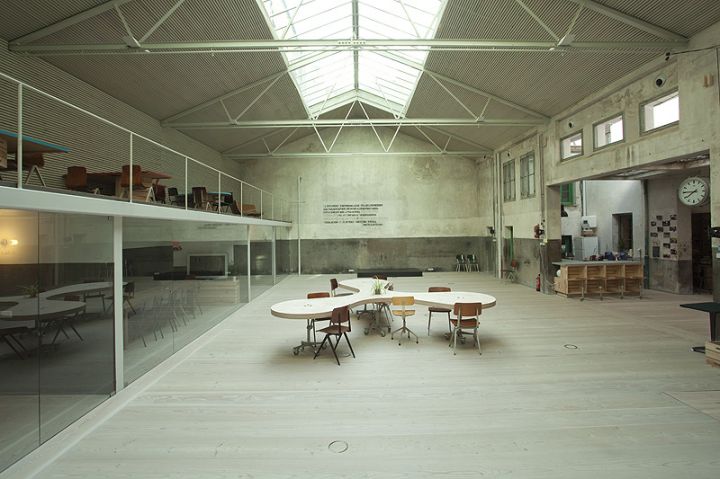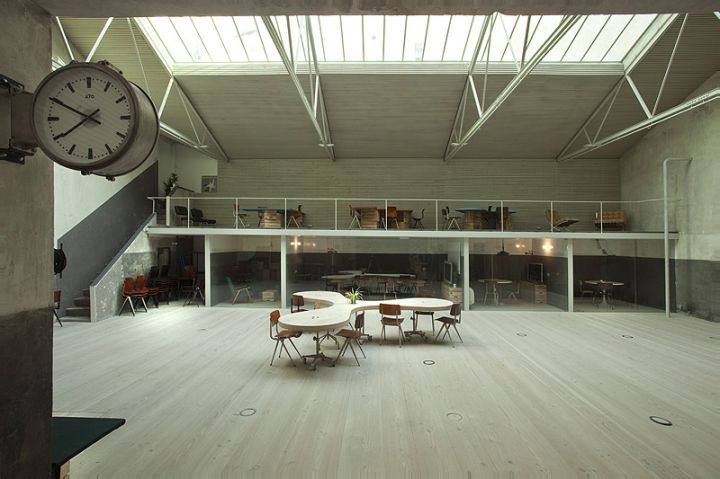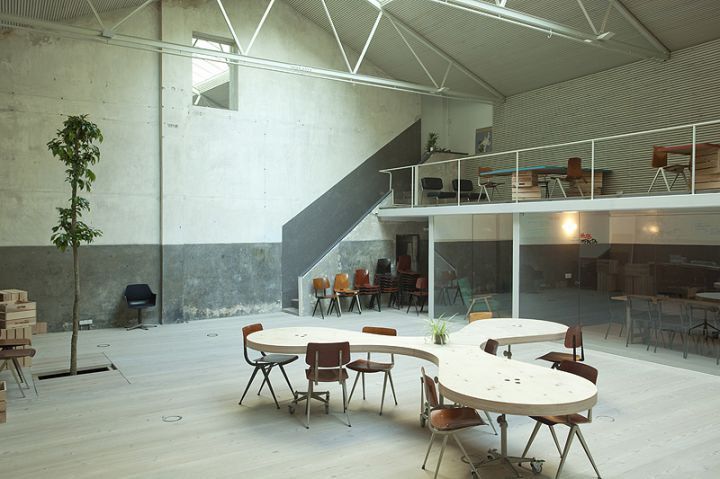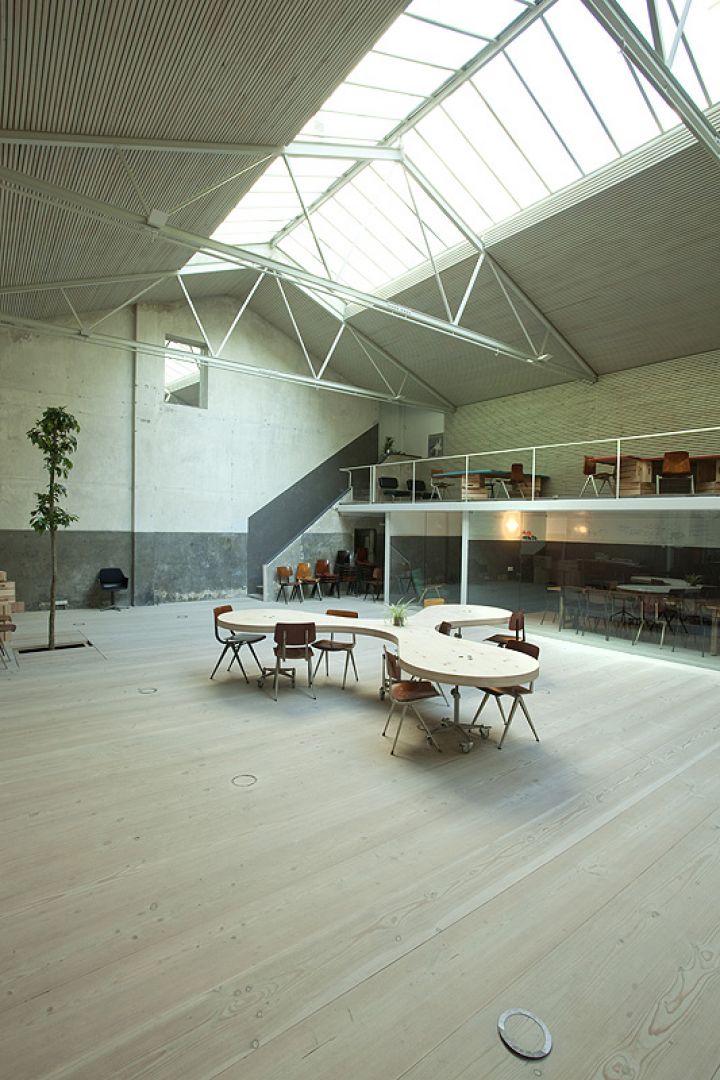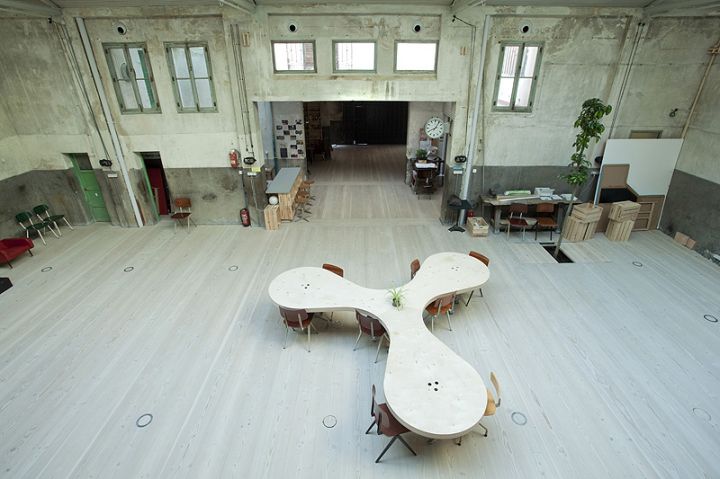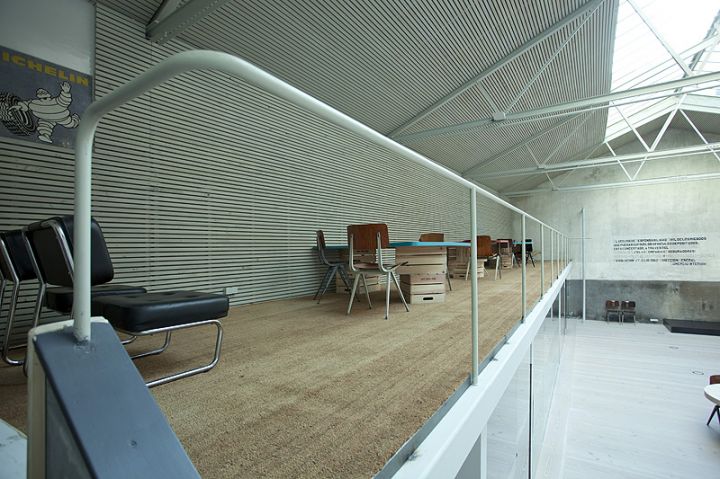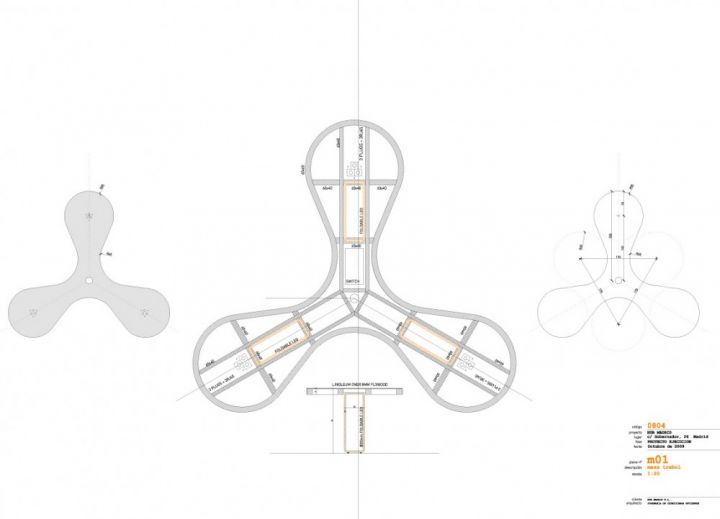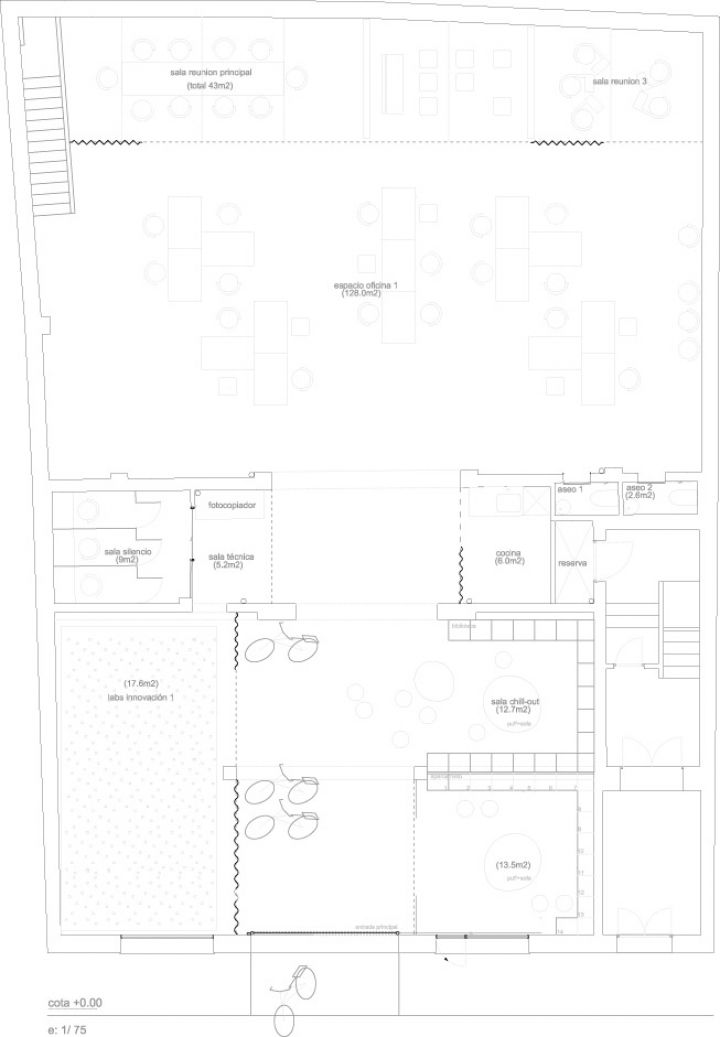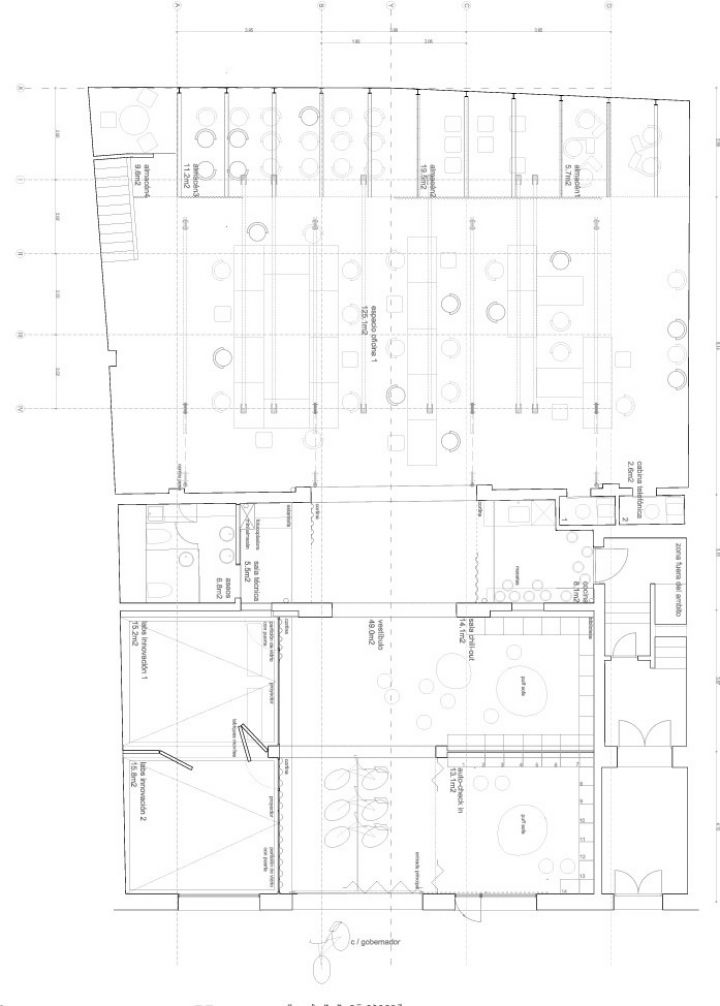 Street: Plataforma arquitectura