Blu Clinic beauty center by AAD Architects, innovation and design for health in Istanbul it has been modified: 2023-02-22 di
AAD Architects realized the project of Blu Clinic, an 18.000 square meter beauty center in Vadi Istanbul, where the most prestigious projects and living spaces in Istanbul are located.
Blu Clinic, among aesthetic medicine centers, has the distinction of being the first and only complex medical center in Turkey, with an area of ​​18.000 square meters. The location of the project is in the area where the most prestigious projects and living spaces in Istanbul are located.
In its design, inspired by human biology, the aim was to create a perception of natural and organic, technology and art. This view is felt on its own, as it can reflect the distant future and rewind time as desired in its aesthetics.
The project includes many sanitary units. It is a complex medical center with highly sterile hair transplant departments, various medical aesthetic departments, complete operating rooms, technological treatment dental clinics, general health units.
The concept of "Future generation, New clinic design" was the focal point for the Blu Clinic. It was designed to serve people and human health. The architects created an innovative facility, which incorporated the latest advances in aesthetic medicine and healthcare technology. Furthermore, it has been designed to create a unique patient care experience, with aesthetic and relaxing environments.
Technology has been used strategically in the design of Blu Clinic. Programmable LED lighting changes according to the needs of the environment, creating the perfect atmosphere for any situation. Furthermore, the use of ecological and sustainable materials has made the center aesthetically pleasing and functional, without compromising the environment.
The Blu Clinic beauty center by AAD Architects is a state-of-the-art facility that reflects contemporary architecture's commitment to human health. The clinic is a patient care experience that blends technology and art in an organic and natural environment.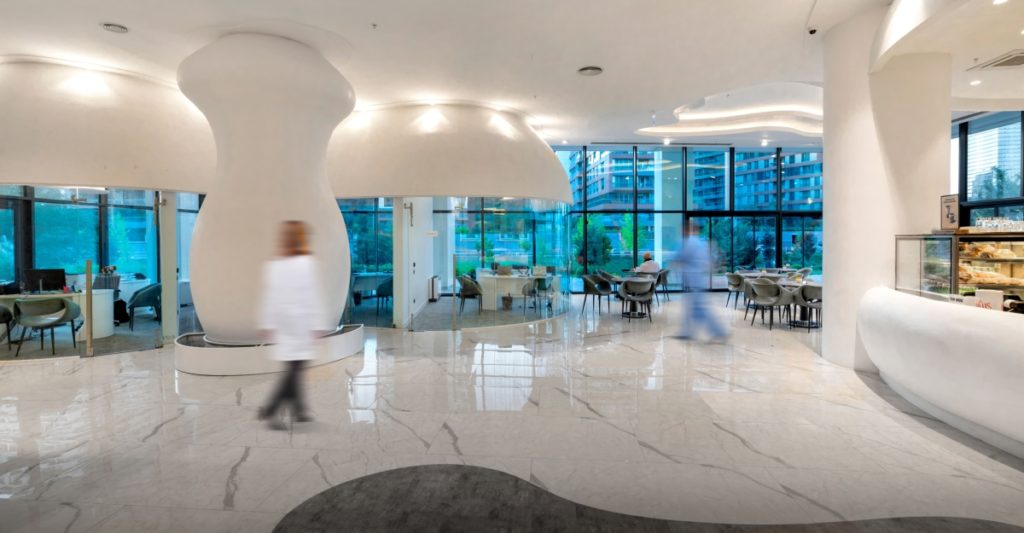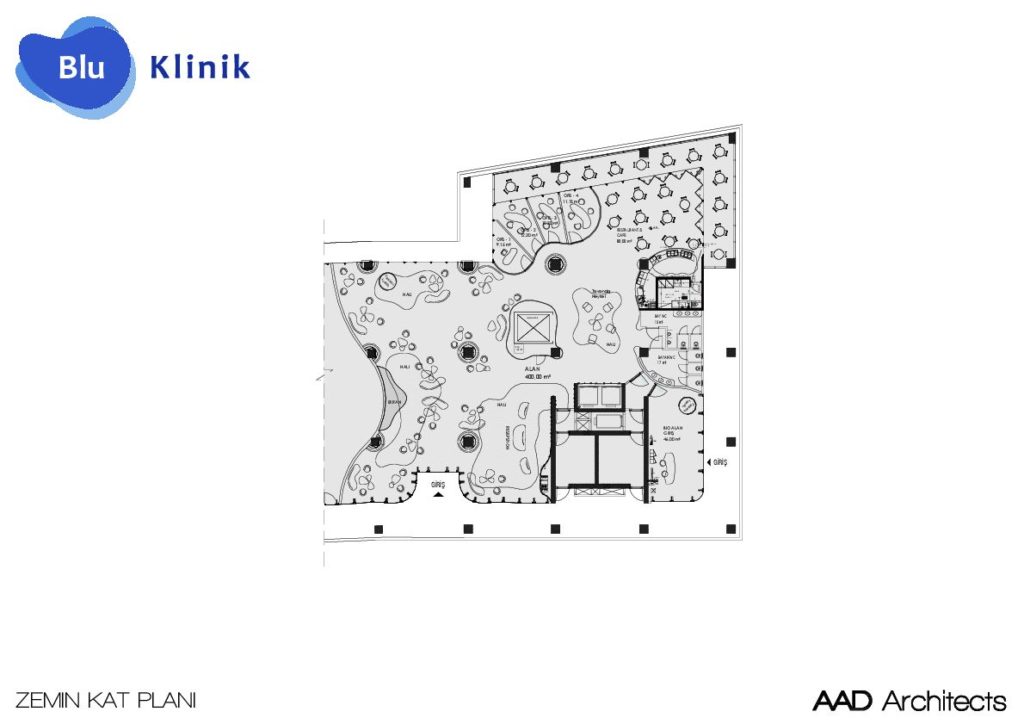 project info
Project Name: Blue Clinic
Location: Go Istanbul
Architectural Design: AAD Architects
Client: Abdulaziz Balvi, Fadıl Balvi
Project Year: 2022
Total Construction Area: 18.000 sqm