Casa LT, by Main Office, blends in with the tropical Mexican landscape it has been modified: 2021-06-27 di
HOUSE LT by MAIN OFFICE It merges with the tropical Mexican landscape of Sayulita, a city well known to the surfers on the West coast of Mexico.
Main Office architecture firm based in Mexico and Sweden recently expanded and refurbished an existing residential complex surrounded by lush tropical Mexican greenery. The building stands on the waterfront and blends harmoniously into the steep and articulated topography, with a breathtaking view of the Pacific Ocean.
Carefully integrating the architecture with the tranquil tropical landscape, CASA LT was designed around the existing palm groves, almond trees, plane trees and ferns, which blend with the site's topography in playing a key role in ensuring a view of the waterfront from all its spaces, both internal and external.
Consisting of three small houses located on the top of the hill, the original complex built in the 50s was in poor condition due to moisture problems and lack of maintenance. Main Office initially focused on the renovation and conservation of the original essence, and then on the design of a new main building and a beach front guest house at the bottom of the property.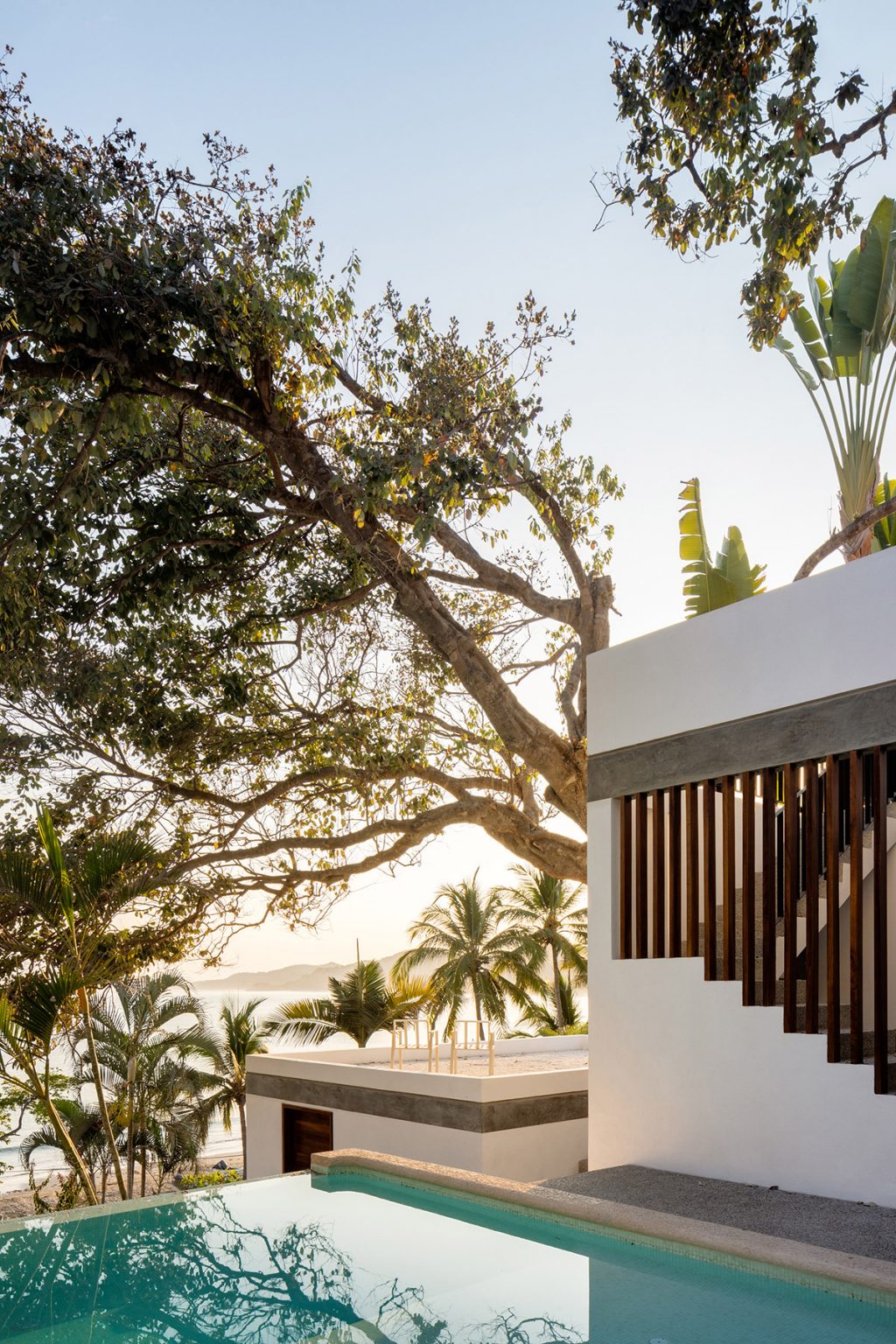 "The main idea of ​​the project is to reinterpret the design parameters of the original complex and to maintain the idea of ​​a small village within the site." says Dante Borgo, co-founder of the studio.
Main Office connects the various levels through a series of concrete platforms that adapt to the topography, walkways and vibrant gardens. The boundary between inside and outside dissolves. The single family home features a kitchen with panoramic views, an open living and dining room connected to the infinity pool, a bedroom with a hand-made concrete tub, built on site and a terrace with a breathtaking view of the ocean .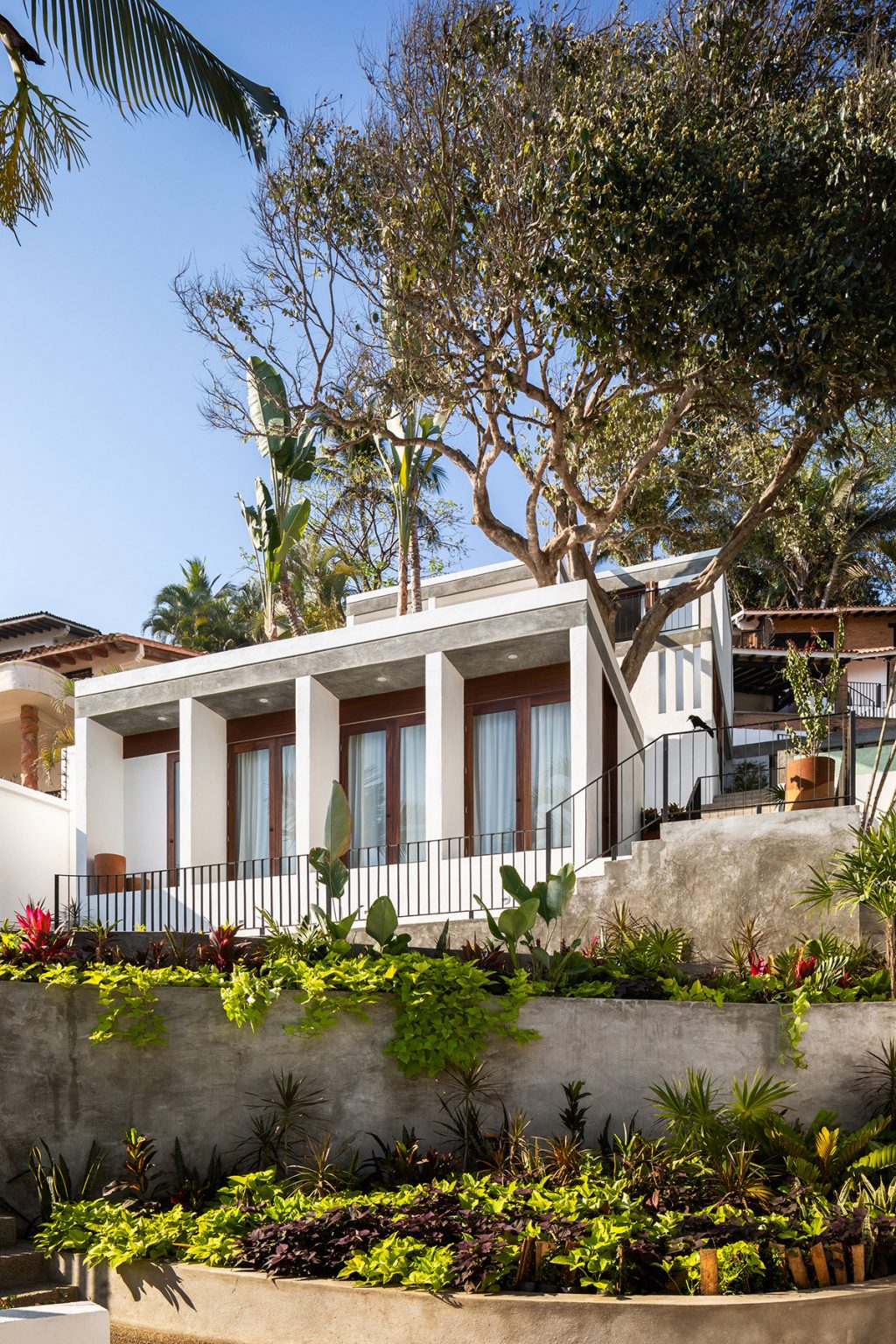 Both the construction system and the materials used were derived from local resources. Concrete blocks finished with white stucco shape the walls, while polished concrete enhances the architectural quality of floors and stationary furniture. For the warm interior furniture, wardrobes, doors and fixtures, local Parota wood was used, due to its resistance to humidity, salinity in the air and exposure to strong sunlight.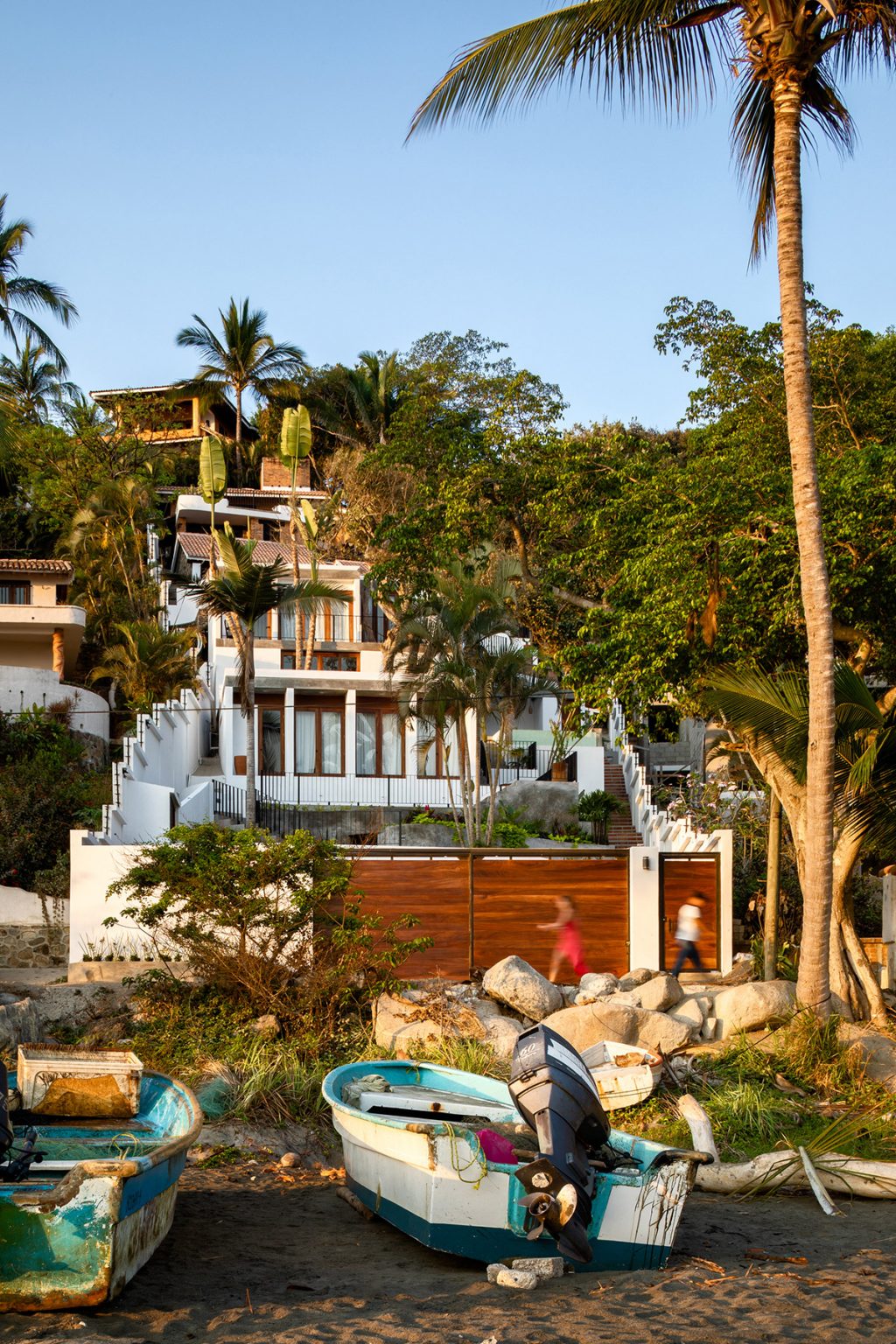 Part of a larger research initiative, CASA LT is located within walking distance to other buildings designed by Main Office, as HOUSE GALLERY, a residential complex of new construction that has quickly become a landmark in the city, and the next CASA Reavis , a private home to be completed by the end of 2018.