Bistro Node, a bistro Japanese style by Prism Design it has been modified: 2022-06-01 di
The bistro Node designed by Prism Design is located in the Japanese city of Omiya in Saitama, where there are monuments like Hikawa-jinja and Bonsai-cho.
The eastern quarter has always been one of the busiest and most popular areas of Omiya, Saitama; it is full of subcultures with old buildings, cafes, restaurants. South Ginza Street has traditionally been an area full of open-front shops, but nowadays people are demanding more privacy and exclusivity.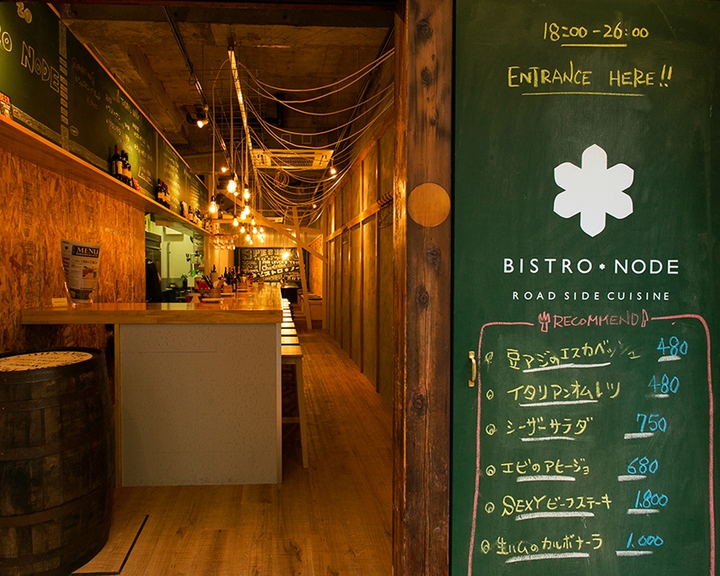 The Bistro_NODE is a hidden gem that aims to set the standard in these new trends. The concept of the project is the "node" seen as a link between people, between old and new, food and hospitality.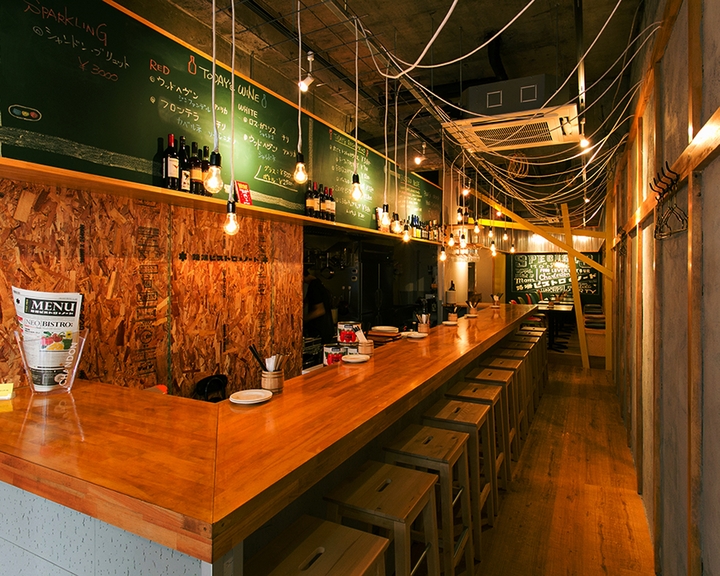 NODE Bistro is located on the first floor of a 40-year-old building. Blending a little old and new, PRISM design has kept the original concrete walls, old wooden pillar and doors and opened up the space for the sunlight coming from the alley trying to make the room warm and welcoming.
The board placed above the bar area, where it is shown the menu of the day, it becomes a tool of communication with customers.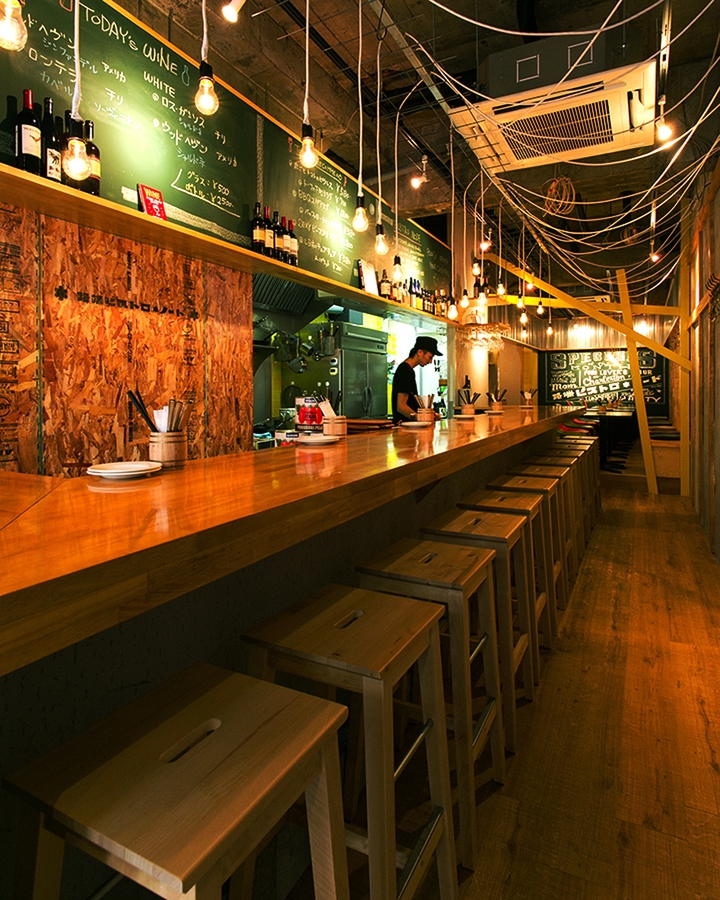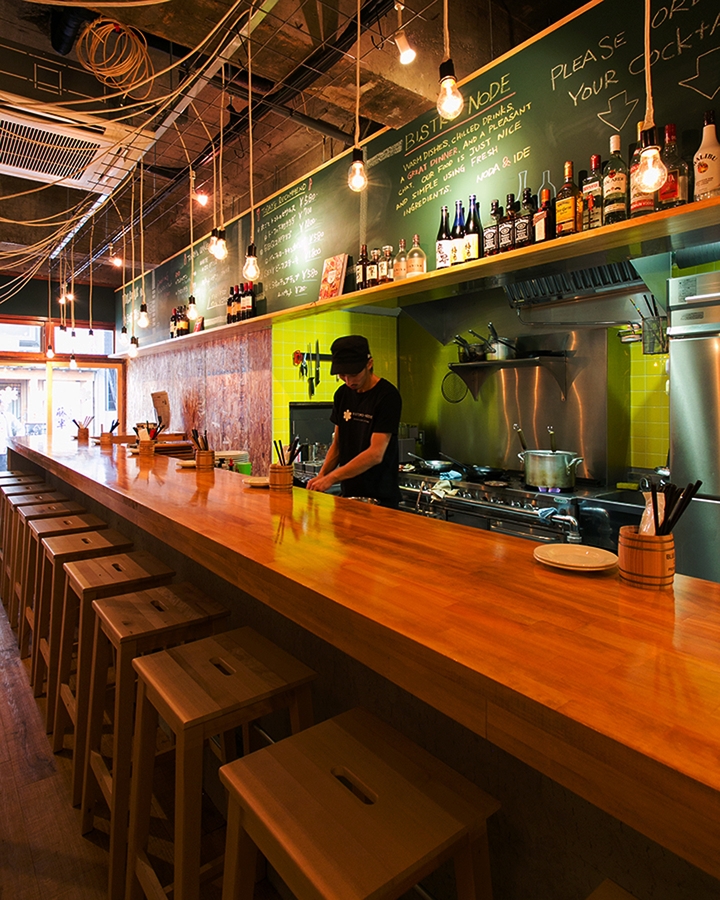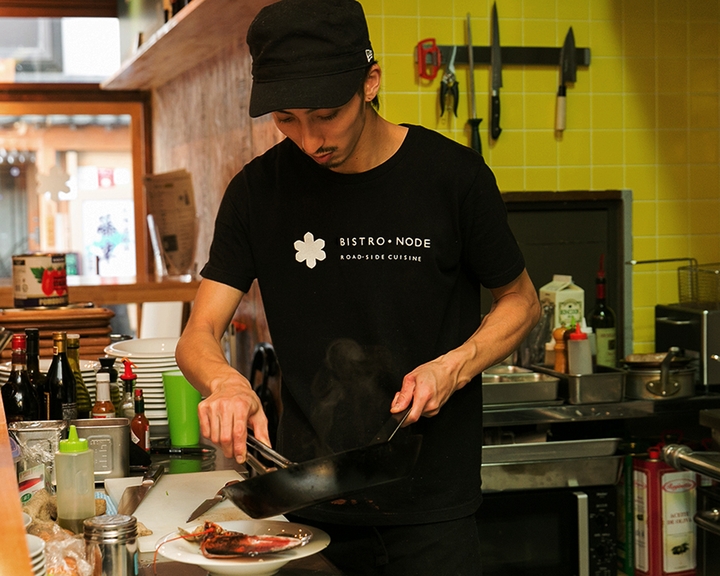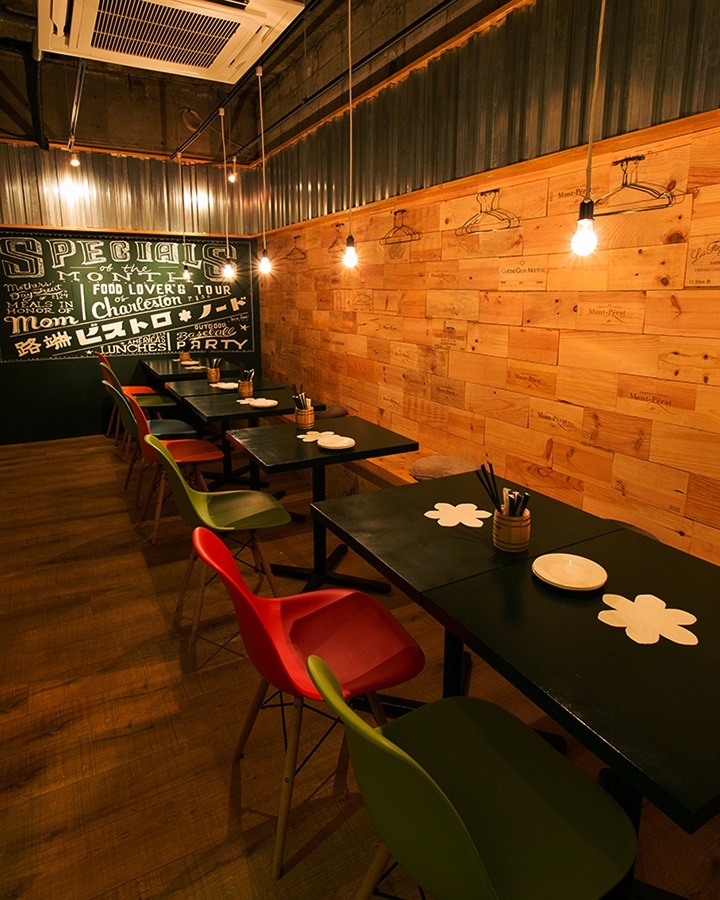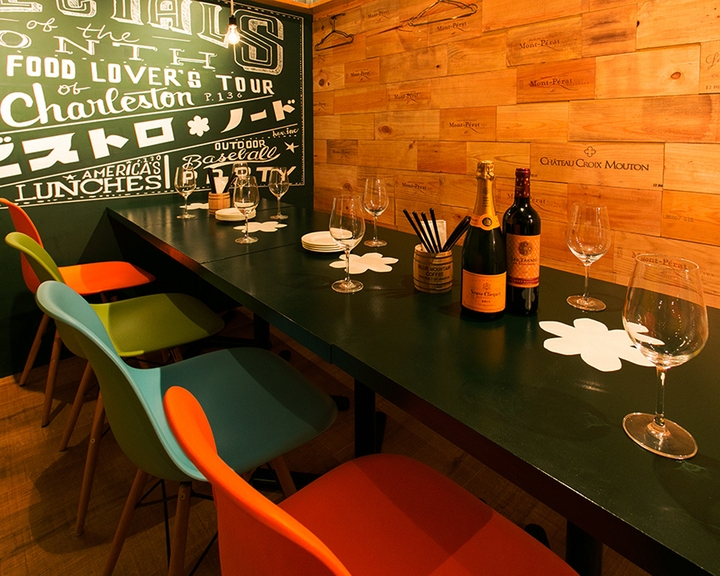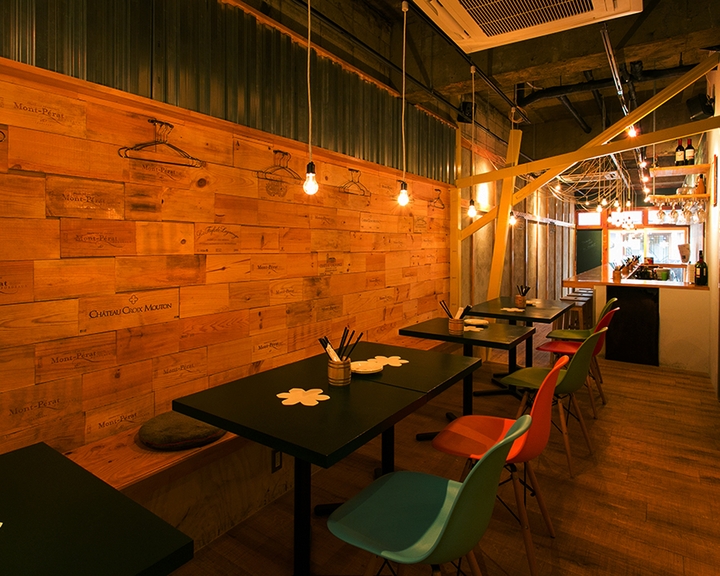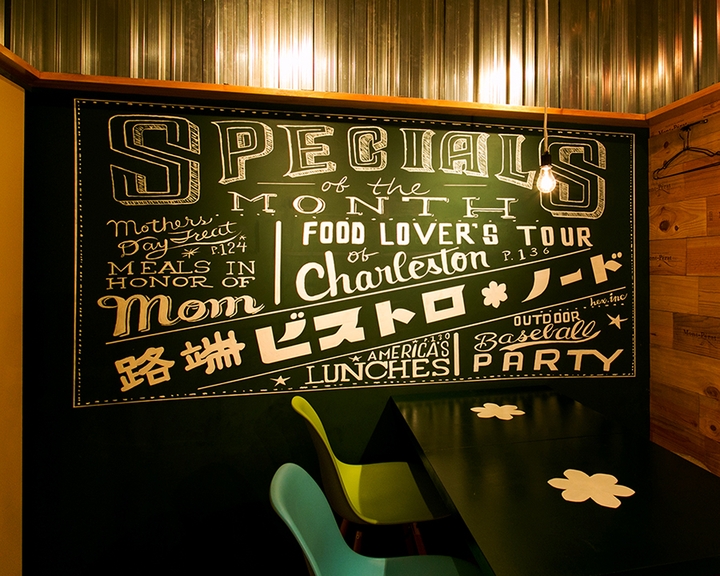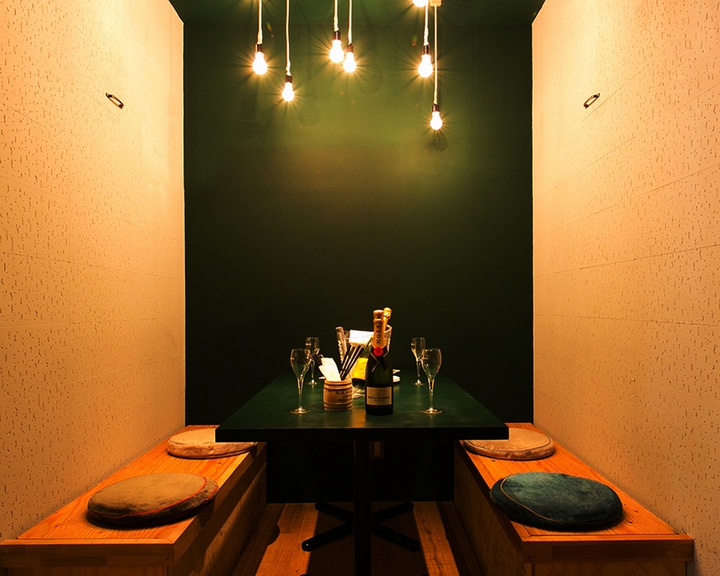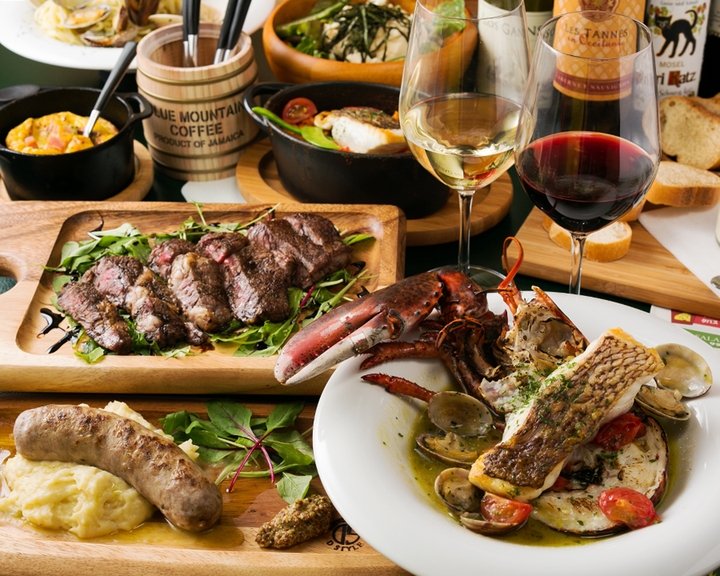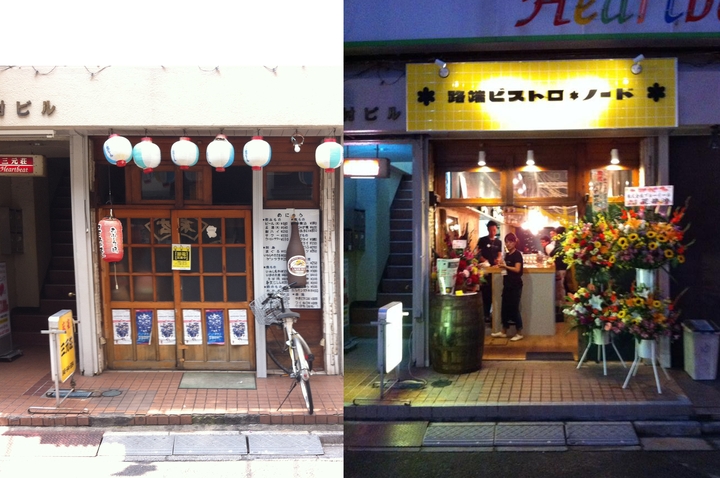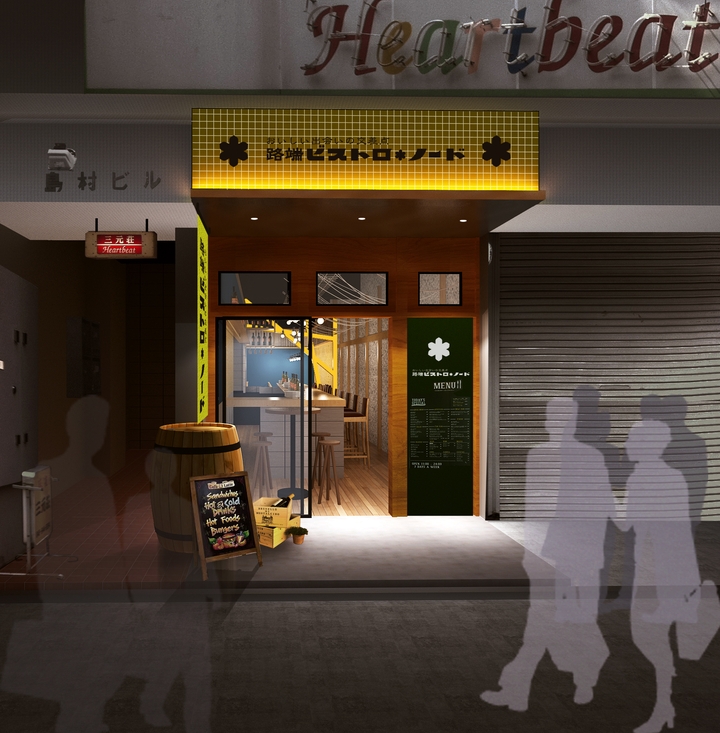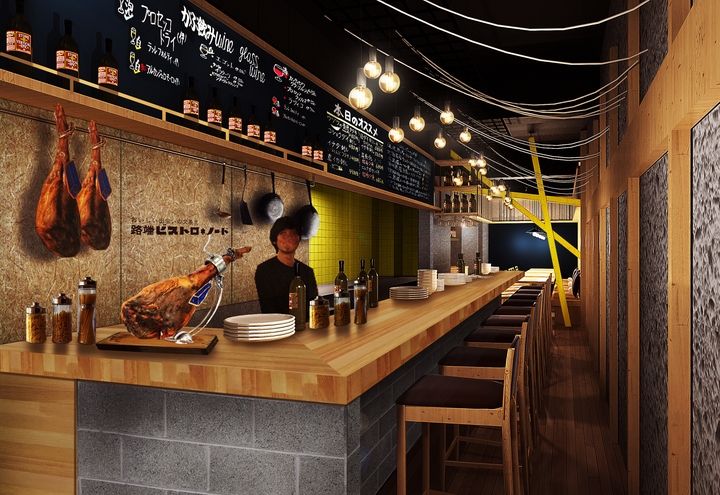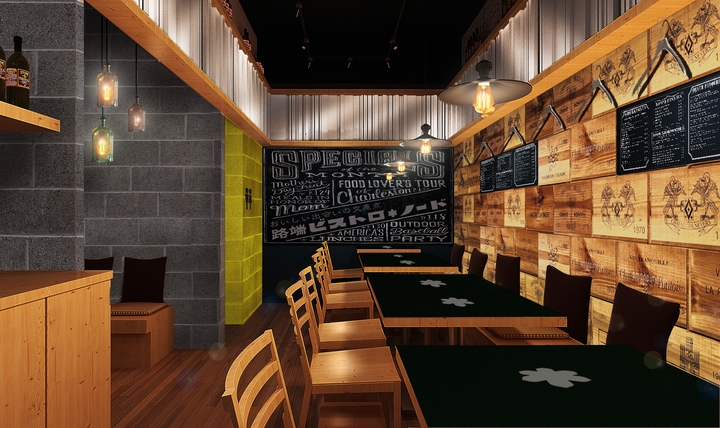 More information here