Matassoni Architecture / Urban Villa in Figline Valdarno it has been modified: 2012-07-28 di
The project's objective is to transform the strong physical limitations, geometric and regulations of the intervention in a number of basic architectural ideas; the available lot is in fact rather small, trapezoidal and has a gross building relatively limited and is inserted in an urban environment characterized by low architectural quality and a certain density of the urban fabric, creating the risk of visual interference from part of the housing units surrounding.
These initial conditions have suggested an unusual approach based on an organization of the spaces centrifugal realized with the displacement volumes in correspondence of the boundaries of the property, with the consequent release of the central part of the area.
Thanks to a composition from nature rather "introverted" adequately protected from the outside with dividing walls height calibrated and a ground plan "L" turned inward, it was possible to ensure the necessary privacy and at the same time, despite the small size the lot, it was possible to create environments of unusual depth.


To not be interrupted and does not intercept the optical axes with opaque elements, internally, it is avoided as much as possible the use of blind partitions, defining the spaces characterized by different functions, only through the articulation of the horizontal surfaces.
The vast and intimate outdoor spaces thus obtained allow the internal flow in them seamlessly through large glass surfaces creating views that cut and run through the entire lot.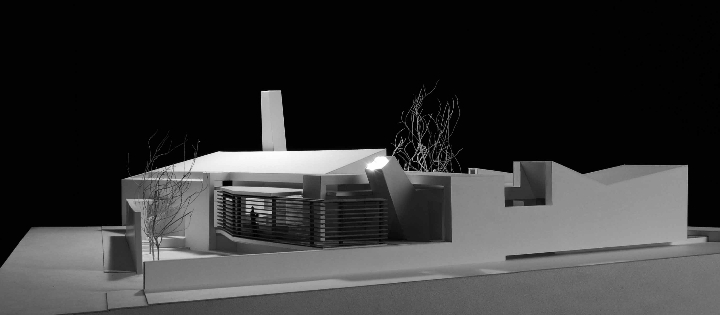 The clearance of the area includes a garden situated in a terraced with a pool of water that reflects the volume of outstanding main chamber.
In fact there is no space perimeter is and all the available area is involved in a homogeneous whole in which the elements of the bulk composition is gradually deconstruct and natural ones are structured in a continuous flow of varied architectural spaces.
In this way, the act of enjoying the external and internal environments of the house will become an engaging "architectural walk" with continuous changes of perspective in a succession rich in scene changes.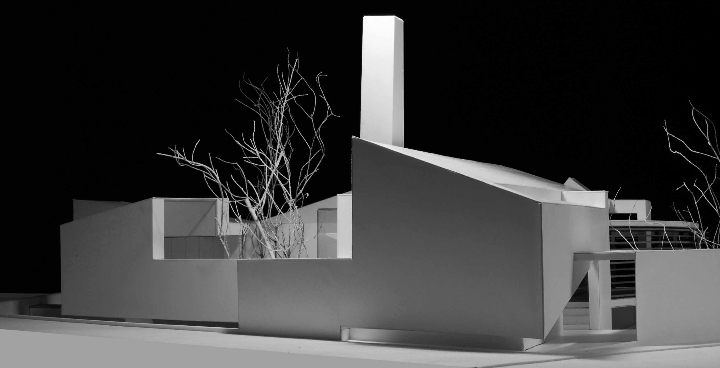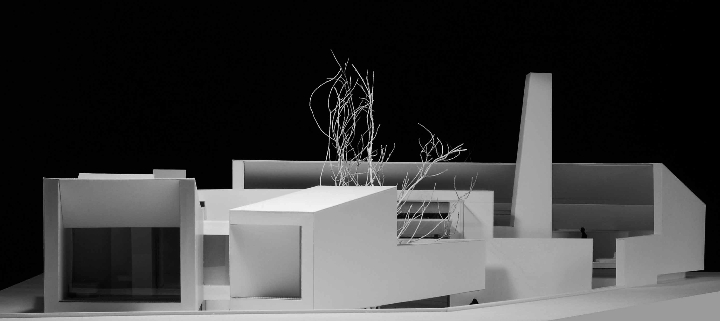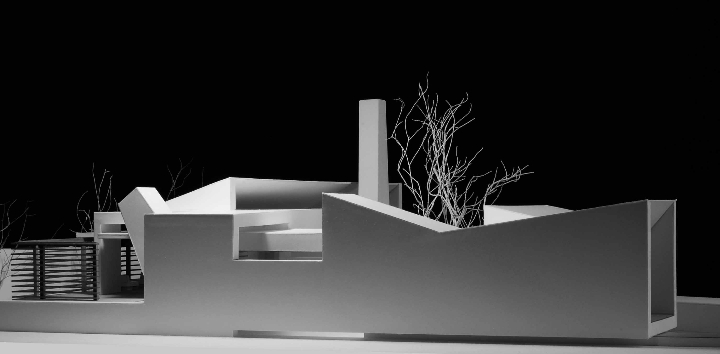 Project: Architecture Matassoni