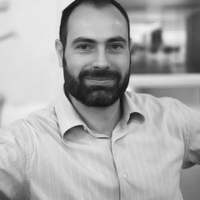 Born in Venice in 1972, Alberto Nason, following a London three years experience in the study of graphics "Option One", he attended the European Institute of Design in Milan, graduating in 1996 in Industrial Design.
After spending a year in Germany at the design studio "Eckart & Barski" in Frankfurt, Alberto Nason mature specific knowledge both technical and creative knowledge will be able to put to use in collaboration with the office of architect Michele De Lucchi in the role of designers from 1997 today, contributing to the development and design of a number of design objects.
In 2001 creates "first workshop" a place where the designer focuses on finding new working techniques vetro.Nel 2001 collaborates with the European Institute of Design at the thesis project with Prof. Angelo Micheli. He works with several companies.